Chris Tucker's Net Worth
Chris Tucker's Net Worth
Published on November 19, 2022 18:49 PM by Andrew Koschiev
Name: Chris Tucker
Date of Birth: August 31, 1971
Age: 51
Height: 6 ft
Weight: 176lbs
Profession: Actor and comedian
Nationality: American
Net Worth: $5 million
The American comedian and actor Chris Tucker, who rose to fame by starring along with Jackie Chan playing Detective James Carter in the Rush Hour Series, has a net worth of $5 million. Read further to know about Chris Tucker.
Early life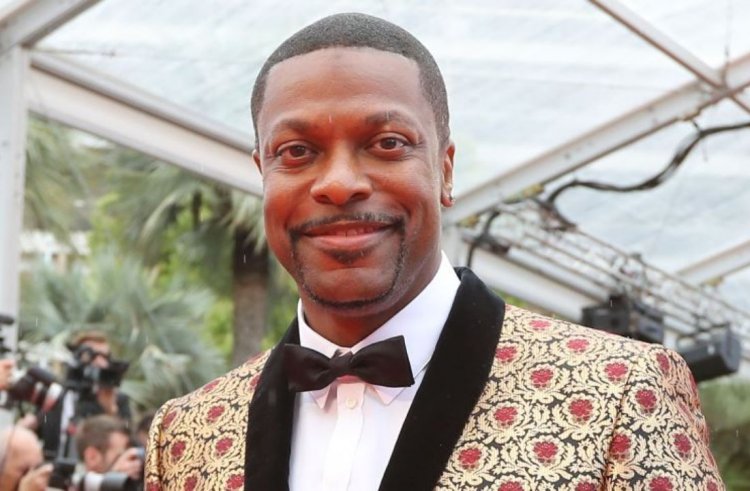 (Image Credits: Celebrity Net Worth)
On August 31, 1971, Chris Tucker was born in Atlanta, Georgia. He is the youngest child of janitorial service owners Mary Louise and Norris Tucker. In Decatur, Georgia, Tucker was raised. He was one of six kids growing up and used humor to get attention at a young age. After graduating from Columbia High School, he relocated to Los Angeles to pursue a career as an actor and comedian. He was particularly captivated by the comedy of Eddie Murphy and Richard Pryor.

Professional career
Initially, Tucker tested his comedy in Atlanta comedy clubs and gained popularity in "Def Comedy Jam". His first big screen debut was 1994's "House Party 3".
Tucker continued to appear in lesser-known movies in the years that followed, but in 1997, he acquired notoriety for his part in the French science fiction movie "The Fifth Element." The movie was a box office success, despite the fact that many critics did not love it. Even yet, Tucker's performance was largely well-received, and the movie increased public awareness of him. Tucker also had a part in Quentin Tarantino's Jackie Brown the same year, but it wasn't until the next year that his popularity started to soar.
The success of the Rush Hour series
Tucker and Jackie Chan co-starred as Detective James Carter in the successful 1998 film "Rush Hour" directed by Brett Ratner. Chan and Tucker received high marks from critics for their portrayals of the mismatched police team. With a weekend total of $33 million, the action comedy movie debuted first at the box office. The movie will eventually earn more than $244 million worldwide.
The costly deal
After the first Rush Hour movie's enormous commercial and critical success, Tucker's career took off. Soon after, Tucker made a $20 million demand and was granted his want to participate in Rush Hour 2, the 2001 sequel. The picture debuted at the top of the box office and made over $67 million in its first weekend by sticking to the tried-and-true Chan/Tucker buddy comedy formula. Over $347 million would eventually be made from it worldwide.
Highest-paid actor
In 2007, he made a comeback for the sequel to the series. He and New Line Cinema agreed to a $40 million two-movie deal, of which $25 million would go to him for Rush Hour 3. Along with his compensation, Tucker also got 20% of the Rush Hour 3 box office earnings, making him the best-paid actor in the world. Although it received mixed reviews, the movie did not do as well as its predecessors, earning significantly less money than Rush Hour 2.
Life after blockbuster hit
With a 2011 tour, Tucker started to return to stand-up comedy after a second break from the movie industry. His subsequent performance in the 2012 Academy Award-winning film Silver Linings Playbook garnered favorable acclaim. After that came a Netflix stand-up special in 2015 and a part in the 2016 movie "Billy Lynn's Long Halftime Walk." Chris is still seen favorably in Hollywood and is negotiating a "Friday" sequel with Ice Cube's production business.
Personal life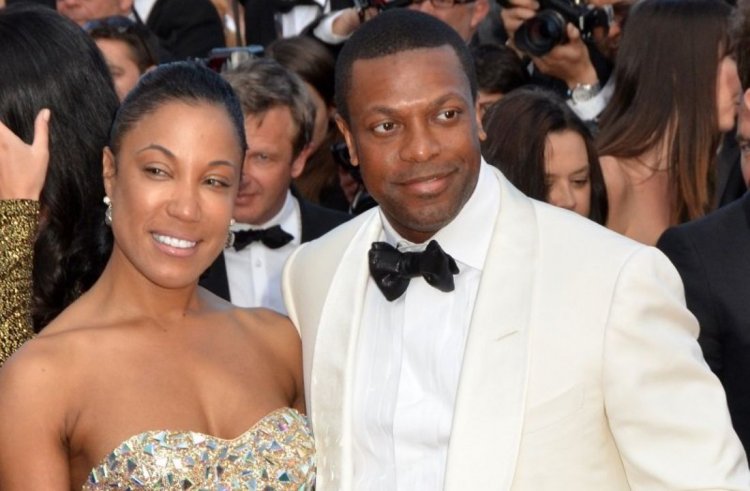 (Image Credits: AmoMama)
Tucker shares a son with his former wife, Azja Pryor, whom he married in 1997 and divorced in 2003. He shared a close friendship with Jackie Chan and was a friend of Michael Jackson until his death.
Financial troubles
Tucker's lack of financial handling led him to a series of mistakes in 2011; as a result, he owed IRS and California debt due to issues in tax evasion, and he owed $11 million in taxes for four consecutive years from 2001-2005. By 2014, his tax debt rose to $14 million.

Real Estates
Tucker owns an 8,000-square-foot Florida mansion and bought another for $6 million in 2007. Unfortunately, he lost $4.3 million when he decided to take $1.7 million in March 2012 instead of the $2 million he had originally placed the 1-acre lakeside property for sale for.
Chris made it known in the press that he didn't have enough money to cover his expenses at the time of the 2011 filing. He obtained $2.1 million for a 6,399-square-foot California house in Tarzana in 2013. Tucker paid $1.1 million for this house in November 1996. He spent $2.4 million on the neighboring house in 2001. 2009 saw him sell this house for $3 million.
He still owns a house in Georgia and a house in Los Angeles that an ex-girlfriend occupies.
Social Media Handler
Instagram: Ctuckerworld (@christucker)
Twitter: Chris Tucker (@christuckerreal)
Facebook: Chris Tucker
Wikipedia: Chris Tucker
IMDb: Chris Tucker
FAQ's
Q: Why did Chris Tucker quit acting?
A: Chris Tucker once realized that he no longer wanted to work after appearing in "Rush Hour." Rush Hour is one of comedian Chris Tucker's most well-known movies, despite the fact that he portrayed numerous famous roles. But Tucker decided to take a long break from acting after appearing in the mega-hit blockbuster.
Q: Is Chris Tucker religious?
A: Yes, he has so much faith in Christianity that he admitted his religious practice in an interview.
Q: How much did Chris Tucker make of all the rush hours?
A: Rush Hour was the reason for his increase in net worth, and he made more than $50 million from his Rush Hour franchise.
Q: What foundation is Chris Tucker running?
A: He runs a charitable organization under his name that aids in health and education and even organized a Golf Tournament to raise funds.
Q: Is Chris Tucker a friend of Jackie Chan?
A: Right from Rush Hour 1, he and Jackie Chan have been close friends.