Stranger Stabbed Blueface While He Was Training At A Boxing Gym In Los Angeles
Stranger Stabbed Blueface While He Was Training At A Boxing Gym In Los Angeles
Updated on August 24, 2023 15:33 PM by Lillian Pari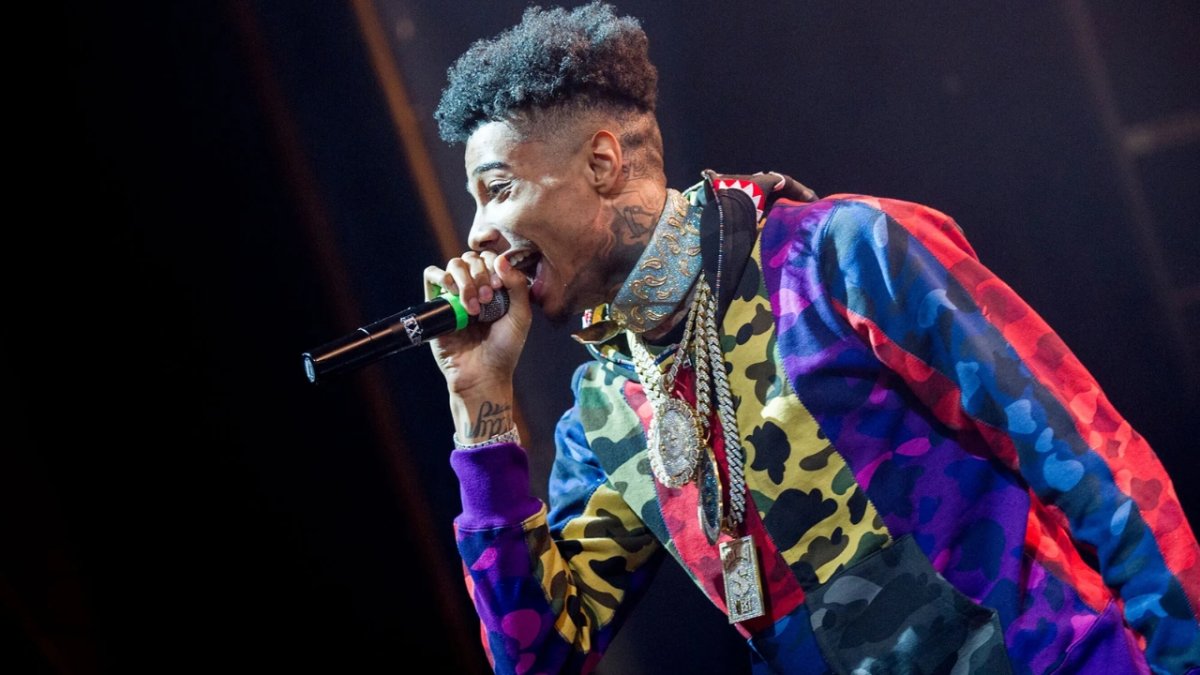 (Stranger Stabbed Blueface While He Was Training At A Boxing Gym In Los Angeles/Image Credits:NY Post)
Disturbing attack targets rapper Blueface
The 26 year old artist, known as Jonathan Porter is currently recovering from the assault. The Los Angeles Times reported that the attack took place at Kaminsky Boxing Gym. In a post on his Instagram story that day the "Thotiana" rapper shared surveillance footage of the altercation. Mentioned that he would not be able to participate in his upcoming fight on October 14 due to being stabbed by an unknown individual. While authorities have confirmed that a man was taken to a hospital with a stab wound they have not officially identified him as Blueface. The suspect managed to escape from the scene in a Tesla Model S without license plates according to police reports.
At 10:33 the police received a distress call regarding a violent incident involving a dangerous weapon, in the area of Reseda Boulevard specifically near the Kaminsky Boxing Gym. Officer Tony Im, spokesperson for the Los Angeles Police Department confirmed their response to the incident. It was during Bluefaces training session for a fight that this altercation took place.
Officer mentioned that paramedics promptly attended to a victim with a stab wound who remained conscious and breathing throughout. However he did not provide confirmation that Blueface was indeed the victim. The individual responsible for the assault fled the scene in a Tesla Model S without license plates.
Blueface's Response and Resilience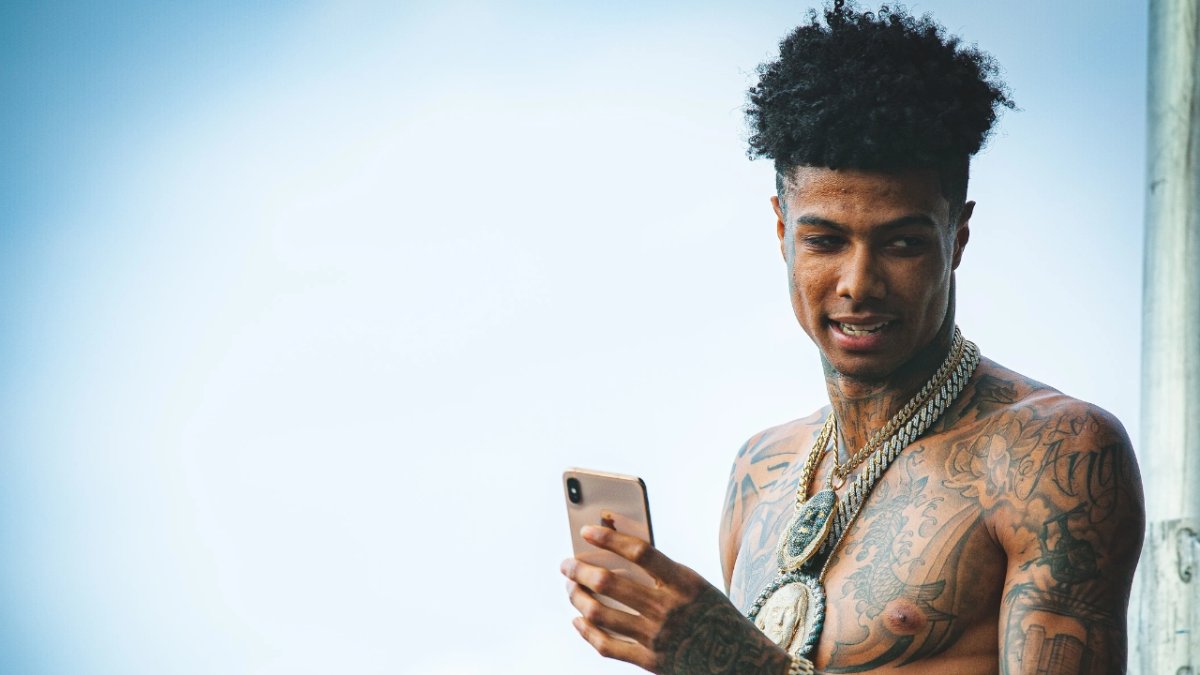 (Stranger Stabbed Blueface While He Was Training At A Boxing Gym In Los Angeles/Image Credits:Cassius Life)
In an Instagram story following the incident Thotiana rapper Blueface shared his unfortunate news stating I regretfully won't be able to participate in my fight on October 14th as I was unexpectedly stabbed today by a person. He included footage recorded moments before the stabbing to illustrate what had occurred and expressed doubts about recovering in time for his match.
A Wake-Up Call: Safety of Public Figures in the Spotlight
(Stranger Stabbed Blueface While He Was Training At A Boxing Gym In Los Angeles/Image Credits:bigFM)
The video depicts an individual wearing a white tank top and jeans accompanied by a dog approaching Blueface while being intervened by his boxing trainer. There appears to be some exchange of words between them before Blueface donning boxing gloves delivers punches to the man's face. Subsequently the man retreats briefly. Then retrieves an object from his pocket and approaches Blueface again.The video ends abruptly before the reported stabbing incident. The subsequent image shows a person's leg, wrapped in bandages and stained with blood seemingly belonging to the rapper. According to trainer David Kaminsky the man entered the gym shouting threats of violence. Engaged in an argument with the rapper. As of Wednesday afternoon it is uncertain if Blueface is still receiving treatment at a hospital. In addition to today's altercation there are charges of attempted murder against the rapper, in Las Vegas. These charges are connected to a shooting incident that occurred in that area.
Also Read:Billy Porter Opens Up About Financial Struggles Due to Hollywood Strikes
Also Read: Billy porter slams harry styles and vogue cover controversy