Brian Myers' Journey: From Rookie To Wrestling Icon
Brian Myers' Journey: From Rookie To Wrestling Icon
Updated on August 29, 2023 14:30 PM by Ella Bina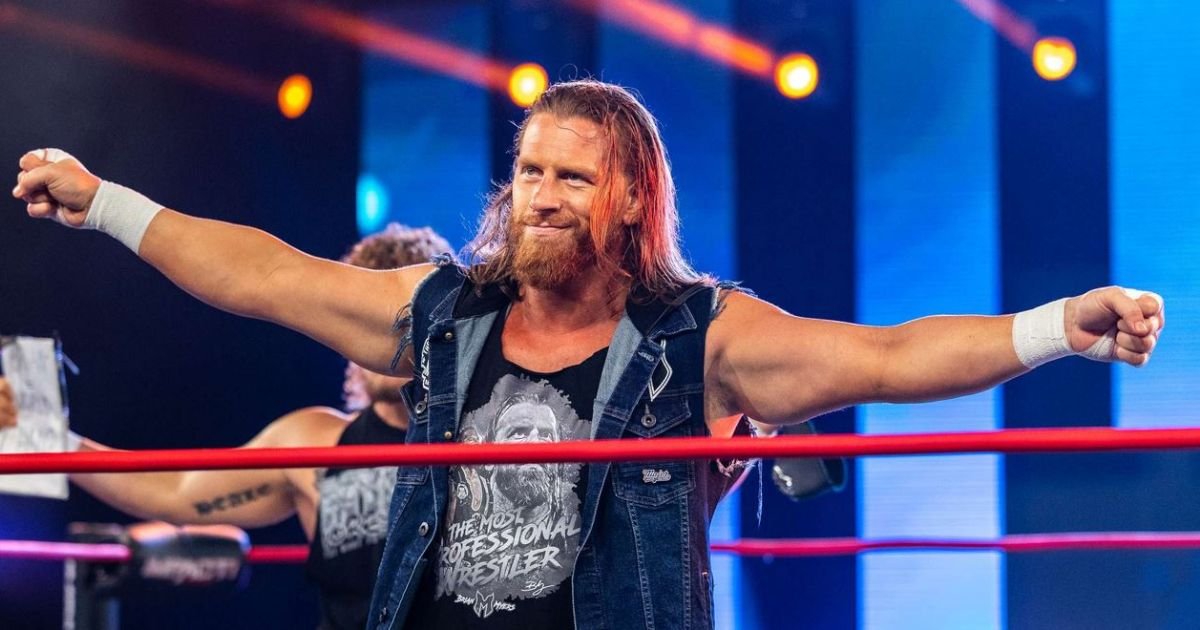 (Brian Myers' Journey: From Rookie To Wrestling Icon /Image Credits:POST Wrestling)
Are you a fan of Brian Myers? Do you have a yen to get to know his overall life scenario from the start until now? If yes, you've come to the exact point where you'll precisely learn about his achievements, birth, net worth, and many more. Keep scrolling through this article as you can explore mind-numbing information about this iconic folk.
Brian Myers is the most auspicious Professional Wrestler in recent days. He is called by his stage name 'Curt Hawkins' and 'Brain Majors.' Following his birthplace, Brian belongs to an American community, though his religious concerns are undefined. He is best known for his professional wrestler role in his time with WWE.
Brian signed under both the brands of SmackDown and the Raw. He started his wrestling school in 2013, 'Create A Pro Wrestling Academy.' Sounds appealing? Let's discover more fruitful details at Factswow.com and gain deep insights into this smashing wrestling career.
About Brian Myers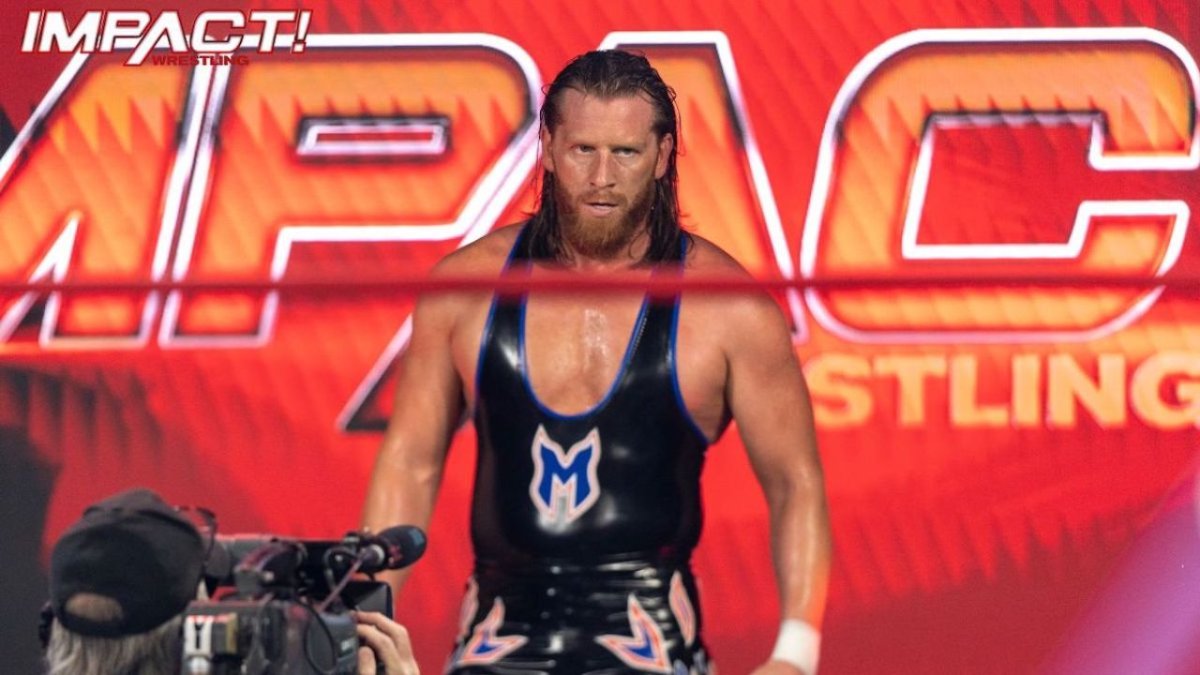 (About Brian Myers /Image Credits:TPWW)
Brian Myers was born on April 20, 1985, in New York in 'Glen Cove, Long Island.' He is a professional American wrestler and a promoter who signed with 'IMPACT' wrestling and is an ex-TNA world team Tag Champion aligned with Trevor Lee.
Brian Myers contracted with WWE in 2006 and was assigned to the developmental territories. He was also called up for the main roster in 2007 and eventually won the 'WWE Team Tag Championship' with an associate, Zack Ryder. In 2014, he left WWE and worked independently until 2016. After returning in 2016, he went on a record-breaking 269-match losing streak.
At WrestleMania 35, Brian Myers won the Raw Tag Team Championship with Zack Rider, ending their 10-year title drought as a team. When he determined to chase a professional career in Wrestling, he started training under the guidance of 'Mikey Whipwreck.'
Brian Myers: The Rookie Years
The first step of Brian Myers into the world of Wrestling was dotted with tons of challenges that tested his mettle. He incorporated his Rookie status by seeking knowledge from seasoned veterans and embracing the skills in smaller promotions. His devotion to learning and enhancing quickly caught many fans' attention.
Brian Myers formed a stable called The Learning Tree and added several upstart rookies needing assistance learning the business. The group originally had Sam Beale and himself, later adding Zicky Dice, Manny Lemons, and VSK.
On August 12, 2021, Brian won a battle royal match to become the number one contender for Christian Cage's Impact World Championship. Cage defeated Brian on August 20 at the event. On February 17, 2022, Myers dismantled The Learning Tree and cut ties with Dice and VSK.
New York Wrestling Connection of Brian Myers
When Brian Myers was being trained through Mikey Whipwreck, he created his debut in 2004 with his actual name. He wrestled for New York Wrestling Connection (NYWC), where he teamed with Brett Matthews to win the tag team championship. The duo defeated the NYWC Tag Team Champions by disqualification and won a rematch.
However, they lost the championship to The Dead Presidents (Lo Lincoln and Boog Washington) in July after being attacked by them. Brian entered into the WWE or World Wrestling Entertainment from 2006 to 2014. He signed a contract with WWE on February 24, 2006, and teamed up with partner Bret Mattews.
Later, he successfully participated in Florida Championship Wrestling from 2009 to 2010. Brian Myers joined the "The Dude Busters" stable with Caylen Croft and Trent Barreta on November 1, 2009. He and Croft became the FCW Florida Tag Team Champions in late November.
The Net Worth Of Brian Myers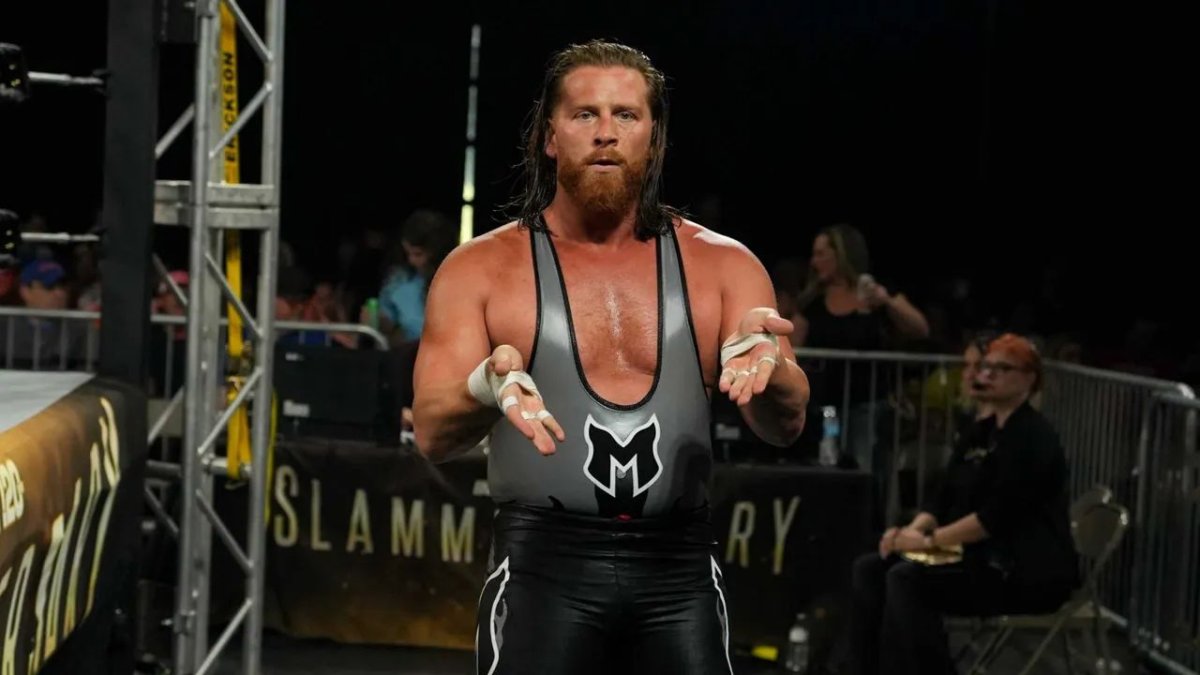 (The Net Worth Of Brian Myers /Image Credits:Wrestlezone)
Brian Myers' net worth has been increasing significantly in the period of 2022 up to 2023. His main source of income is from a professional wrestling career and other significant ventures. He hails from the USA (the United States of America).

It has been revealed by the sources that the Net worth of Brian Myers in 2023 has reached from 1 million Dollars up to 5 million Dollars. However, his Salary for 2023 is under review. We know that a person's salary may alter from time to time. Besides Wrestling, Brian likes learning, traveling, photographing, reading, and surfing the Internet.
As of September 2021, Brian's Net Worth is approximately $2 million. However, it can fluctuate depending on new projects, career developments, and financial decisions. Let's uncover accurate details from Factswow.com, and stay tuned with our updated blogs section.
Brian Myers: Know His Personal Life
Though Brian Myers was inactive in the association of WWE in 2014, Brian and his New York fellow wrestler, Pat Buck, started a new wrestling school in New York at Hicksville called 'A Pro Wrestling Academy.'
Brian Myers tied the knot with his long-time girlfriend, Elizabeth 'Lizzie' Karcher, on October 9, 2015. The duo shared two daughters, Madison, born on June 26, 2020, and McKenzie, born on June 14, 2017. Brian is a good friend of Trent and Matt Cardona in real life since they were trained together throughout the initial ages of their careers. He also became a good friend of a late wrestler named Brodie Lee.
Brian Myers: Achievements & Championships
Won' A1 Alpha Male Championship one-time' at 'Alpha-1 Wrestling'.
Won' DSW Team Tag Championship two times' at 'Deep South Wrestling'.
Won the FBW Heavyweight Championship once at 'Five Borough Wrestling.'
Won the FCW Florida Team Tag Championship one-time with Trent Barreta and Caylen Croft' at 'Florida Championship Wrestling.'
Won' YouTube Wrestling Figures Heavyweight Championship one-time' at an event of 'GTS Wrestling.'
Also Read: Brian Myers Net Worth, Weight, Age,Height,Bio 2023

Also Read: Streamy Awards 2023 and Complete list of Winners
Also Read: 10 Hitchcock Thrillers That Will Keep You On The Edge Of Your Seat
Also Read: Angelina Jolie: The Iconic Tattoos That Tell Her Story