The Curious Case: The One Person That Was Never Allowed To Use Bon Jovi's Music
The Curious Case: The One Person That Was Never Allowed To Use Bon Jovi's Music
Updated on August 23, 2023 18:54 PM by Lillian Pari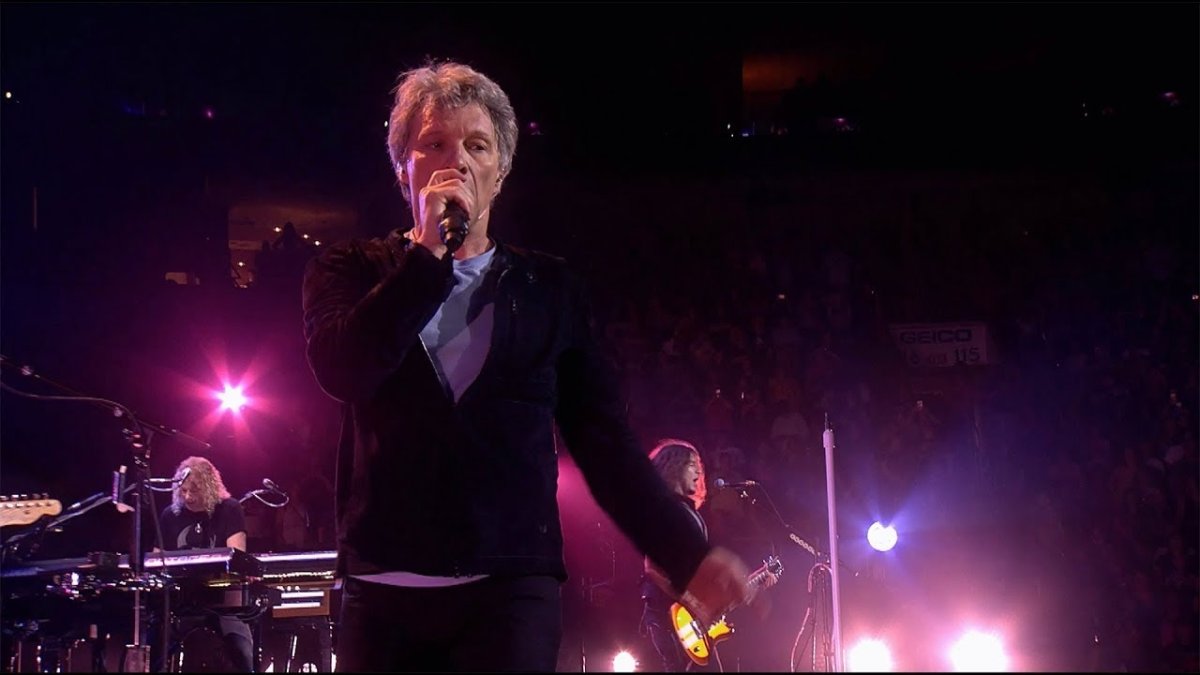 (The Curious Case: The One Person That Was Never Allowed To Use Bon Jovi's Music/Image Credits:YouTube)
Famous singer and musician Bon Jovi has permitted other political figures to use his music, but he seems to have problems with former president Donal Trump. Singer Bon Jovi has not allowed this one person to use his music. The media industry like different companies and other celebrities communicate with famous musicians in order to feature their hit singles and popular music for various reasons, like films, TV shows and advertisement purposes. At times the musicians refuse people to use their music. Certain singers do not want their music to be featured or be played for specific political figures because they believe that their music is against that politician's views. Some musicians have even restrained specific political figures from using their music. Bon Jovi has some obvious and serious feud with Former President Donald Trump and so he has exempted him from using his work, although Bon Jovi has allowed other politicians with whom he doesn't agree to use his music. Donal Trump before becoming the President of the United States of America used to host a TV show The Apprentice, which was based on the business world. Trump being a controversial figure for almost a decade had some feuds with a lot of people before getting the office and Bon Jovi was one of them. Before being elected as President, Trump and Bon Jovi feuded over some issue which doesn't even have anything to do with music. The Guardian quoted "In 2014, Bon Jovi, along with some Canadian investors, tried to purchase the Buffalo Bills, outbidding Donald Trump. There was abruptly strong anti-Bon Jovi feeling in Buffalo, NY, with 'Bon Jovi- free' zones and negative graffiti, stemming from the rumour that Bon Jovi wanted to move the team out of the city.
Bon Jovi quickly denied that, but the Bills went to a third-party bidder and that was the end of the story. Until it emerged later that Donald Trump had hired Michael Caputo to start the anti-Bon Jovi campaign. Donald Trump played some dirty tactics to stop Bon Jovi from purchasing the Buffalo Bills.
Michael Caputo said that Trump had the idea that he couldn't outbid the Canadians. So he tried to scare them off by turning Buffalo against them.
Bon Jovi shared some words for Trump on his dirty tactics, saying that he was really shocked because of how low Trump literally went. He was not even qualified enough to purchase the team, because one has to submit their tax returns, and he never came close to the paper works.
(The Curious Case: The One Person That Was Never Allowed To Use Bon Jovi's Music/Image Credits:VICE)
Donald Trump's team was complaining of disinformation against the popular musician Jovi. This was only being done in order to prevent him from buying the Buffalo Bills.
Some musicians and singers are overprotective of their work, they are also mindful of who is using their music. Some musicians become extremely unhappy and gets annoyed when some political figure with whom they don't agree uses their music. Bon Jovi and Donald Trump had some ugly beef even before Trump came to office, and so Jovi has not allowed him to use any of his music.
According to The Guardian, when the singer was questioned that would he allow Donald Trump to use his music, upon which he responded with No No as his refusal.
The singer also expressed his disappointment with Donald Trump's election, however, he respected the Presidential office that Trump owned.
Also Read:factswow.com/networth/desmond-child-net-worth
Also Read:factswow.com/celebrity/the-judge-rejects-trumps-request-to-quash-the-georgia-probe-as-charges-loom