Leonardo Dicaprio's Shady Business Deals, Love Life Scandals And FBI Investigation
Leonardo Dicaprio's Shady Business Deals, Love Life Scandals And FBI Investigation
Updated on September 05, 2023 16:54 PM by Ella Bina
Introduction:
(Introduction/Image Credits:News18,InStyle)
48 year old American actor and film producer Leonardo Dicaprio famously known for his blockbuster hit Titanic and winning hearts of young girls with his baby face and handsome figure back in the 90's. Other popular tv and film projects that he has worked on include Parenthood and The Boy's Life. His romance movies Romeo+ Juliet and Titanic were international hits and brought him immense amounts of fame and recognition. His versatile acting career afterwards got him many awards such as Academy award, british academy film award, and three golden globe awards. Since 2016 he has appeared in time magazine's 100 most influential people in the world and as of 2019 dicaprio's films have made over $7.2 billion worldwide. He has also been titled in the yearly rankings of world's highest paid actors more than eight times.
His Acting Career and Achievements: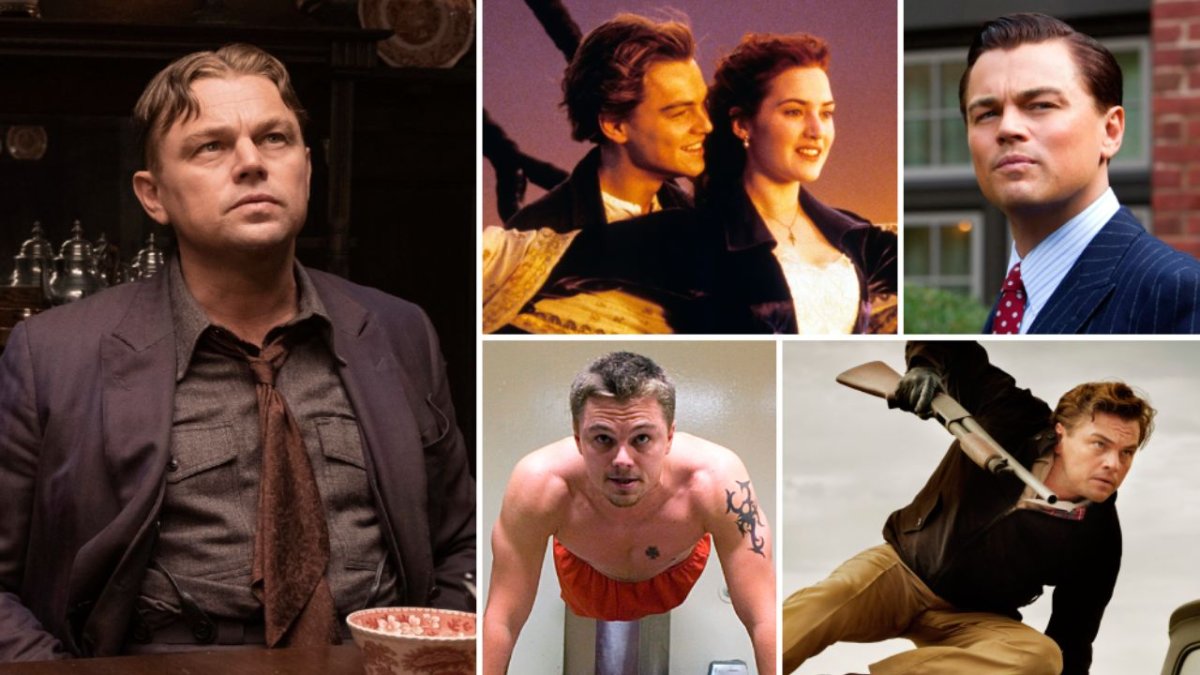 (His Acting Career and Achievements /Image Credits:Variety)
In 2022 he was voted one of the 50 greatest actors of all time by Empire on their reader's poll. Moreover his great work ethic and hardworking personality has enhanced his reputation in the Hollywood cinema over the years, some of his work that let him explore other genres include crime dramas, catch me if you can, the departed 2006 and gangs of network. Others include the political thriller blood diamond 2006, 2004 biopic the aviator, action thriller inception comedy drama once upon a time in hollywood and as of his recent work don't look up 2021. Apart from his profession as an actor he is also the producer of a Appian Way productions and is also the founder of leonardo dicaprio foundation a non profit organisation which focuses on environmental causes and promotes climate awareness.
His Problematic Dating History:
Even though Dicaprio managed to win everyone's hearts through his phenomenal performances multiple times in his professional career, he ended up somewhat ruining his reputation when it comes to his personal life. One of the reasons is his dating history. Leo has been till this date trolled more than a few times on the internet for dating girls half his age even teenagers. While some people made memes about him, others called him an old creep. Even on a world renowned stage like Golden Globes Ricky Gervais joked about Dicaprio's preference of dating much younger women, usually under 25 as compared to his own, age 48. A reddit graph was making rounds on the internet that depicted the age bracket Dicaprio's love interests fall in. This theoretical graph was proved when he broke up with his long term girlfriend american actress Camilla Morron after her twenty fifth birthday who he met when she was just twenty. Another problematic circumstance was when he first met his ex who is also Al Pchino's granddaughter, back in his 30's when she was just 10. As of 2022, there are rumours surrounding him as an American- Palestinian model Gigi Hadid who is 28 years old. Many suspect that this is a PR stunt to save Dicaprio's image in front of the public.
His Hypocrisy Over Environmentalism and Climate Change Activism:
(His Hypocrisy Over Environmentalism and Climate Change Activism /Image Credits:Twitter)
Dicaprio has been accused of being a hypocrite for advocating so passionately about climate change and taking action against it. He is an environmental activist who has donated $30 million to Green as enclosed by the Guardian. But later the same year Forbes revealed that Dicaprio consistently travels in private jets and is responsible for carbon emissions he mentioned in his 2016 Oscars winning speech.The Washington Post mentioned how celebrity private jet emissions are 480 times more carbon dioxide than a regular person who doesn't. Fans called him a hypocrite and asked him to be more self aware of his carbon footprint via the internet. In 2014 alone, he travelled through his private jet more than 20 times across the US even to a charity event and travels often around the globe according to The Daily Mail. Environmental analyst Robert Rapier said that Dicaprio and other world famous celebrities in Hollywood are very much responsible for the climatic emergency we are going through from rising sea levels to huge wildfires.
The Malaysian Money Scandal:
The Hollywood Reporter somewhat exposed Leonardo Dicaprio and his foundation that has made numerous donation claims but has never been fully transparent with actually giving away money. His ties with a shady and suspicious Malaysian foundation were evident when it was revealed to the public that the sovereign wealth fund known as 1MDB has allegedly sent $3 billion to the actor's foundation. Moreover, his involvement with Riza Aziz, a film producer who was arrested in 2019 on money laundering charges, financed his film the wolf of the wall street allegedly giving away over $238 million. The same year Dicaprio had to show up to the court and was regarded as a witness that would provide information as reported by the Washington post. However no one knows what Dicaprio testified to as the information was concealed and was revealed to the public. He also bought a $3.2 million painting from businessman Low Taek Jho who first purchased it with stolen funds. Later Dicaprio claimed to return the funds to 1MDB.
What his estranged step brother thinks about him: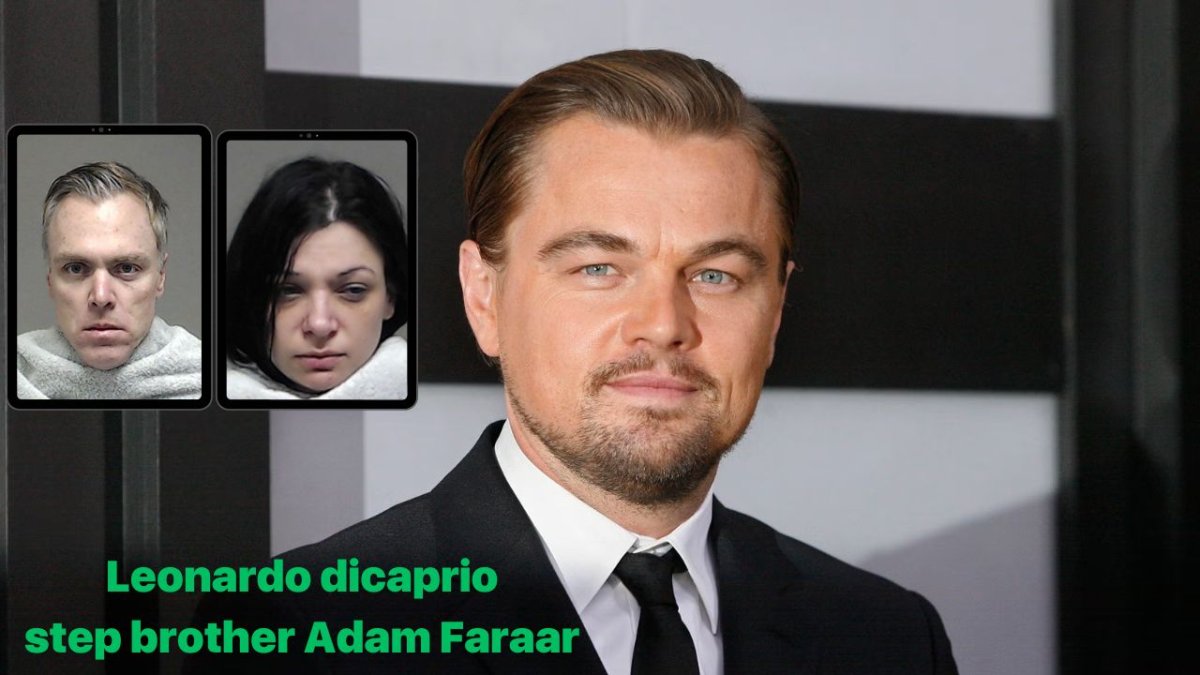 (What his estranged step brother thinks about him /Image Credits:The Independent,Extra TV,People)
Leonardo dicaprio's step brother Adam Faraar has a long history with being arrested multiple times for drug possession, harassment and theft according to the People. In an interview with the Daily Mail Faraar spoke bitterly about Dicaprio, mentioning that even though dicaprio himself wasn't taking drugs or forced him to, he would often attend parties and offer him "free women and free cocaine." After a few years Faraar got stuck in his own financial crisis claiming that his world famous rich brother offered him no help. Whenever he tries to get in touch with him Dicaprio ghosts him. "Leo wants to save the world but he seems more concerned about the environment and climate change than he does about his own brother, it hurts." said Farrar in his interview with the Daily Mail back in 2016.
His Murky Business deals and FBI Investigation:
He has also been investigated by the FBI because of his alleged ties with a shady businessman and fugitive Low Taek Jho who has been hiding and escaping from the authorities due to his involvement in a trillion dollar money laundering scheme. As mentioned previously in the article that Low's Malaysian foundation 1MDB funded Dicaprio's The Wolf of Wall Street, later on it was also revealed that they both were more than just business partners and were apparently besties who had specific nicknames for eachother. Moreover, they exchanged luxurious gifts multiple times. Dicaprio offered to help the government and provide them any kind of information they were in need of regarding Low, he said he had no idea who Low was and wasn't aware of his shady business even though he asked his representatives to do a background check on him
Also Read: Sally Dynevor Is So Excited Since Her Daughter, Hattie, Shared Huge Career News
Also Read: A Place In The Sun' Star, Danni Menzies Breaks Her Silence On 'Boyfriend' Accusations
Also Read: Venetian Boat Company Banned Bianca Censori And Kayne West Over A Scandal