AGT's Simon Cowell Golden Buzzer to Singer Putri Ariani!
AGT's Simon Cowell Golden Buzzer to Singer Putri Ariani!
Updated on September 06, 2023 13:22 PM by Anna P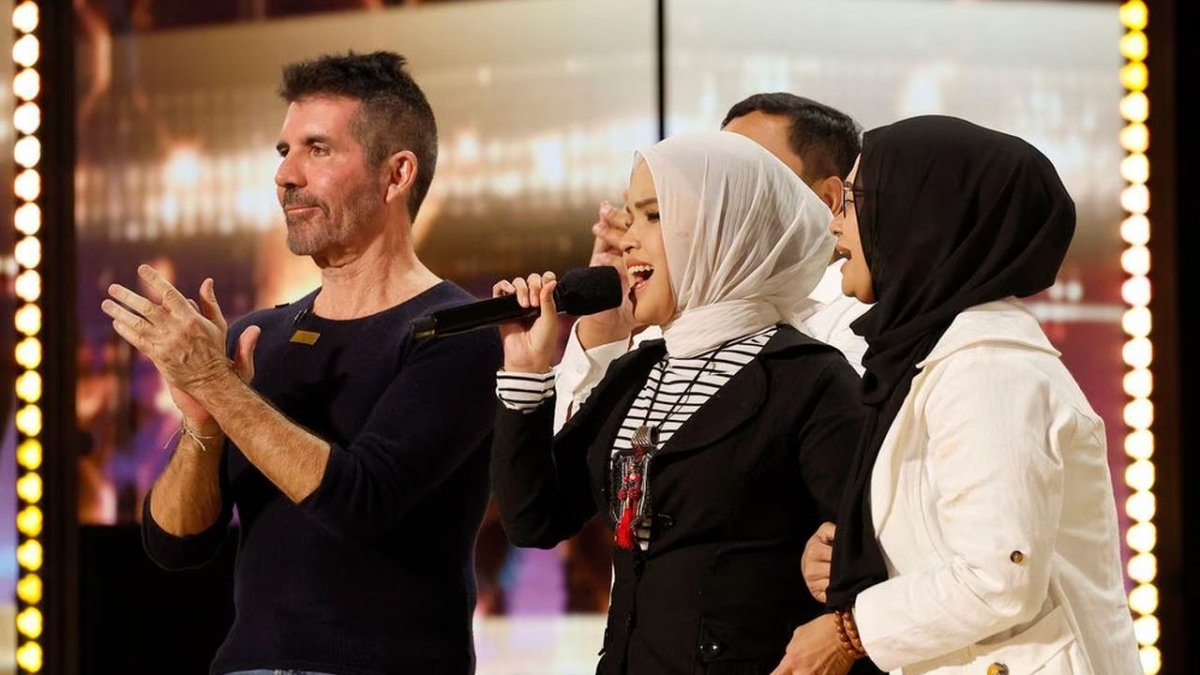 (AGT's Simon Cowell Golden Buzzer to Singer Putri Ariani! / Image Credits:Penn Live)
The Simon Cowell-founded global Got Talent brand includes the American talent competition series America's Got Talent, broadcast on television. In the episode, Simon Cowell fulfilled the aspirations of a budding superstar.
The program from Tuesday began with auditions as Simon Cowell and the other judges, Heidi Klum, Howie Mandel, and Sofa Vergara, resumed their nationwide search for the finest talent. When vocalist Putri Ariani onto the stage, they had found what they were searching for.
Rios' stage presence caught Cowell and Mandel's attention, but the performance could have been more flawless. "Your audition had a certain rawness, which I believe we lost tonight. Everything seems a tad overproduced to me," Cowell remarked. The song wasn't my favorite, but I truly like you.
Putri Ariani on stage!
The 17-year-old Indonesian singer-songwriter told cameras before her Golden Buzzer-winning performance that she is blind but hopes it won't define her as a performer. People seeing me as a blind person rather than a musician are my toughest struggle, she added. However, I feel like a rockstar while I'm singing.
In addition, Putri discussed her aspirations for the future, which include attending Juilliard in New York City, becoming a well-known singer like Whitney Houston, and earning a Grammy. She told the judges, "I hope I can win America's Got Talent so I can achieve my dream."
Simon asked for 'One more song'!
The young woman then sat at the piano and gave a breathtaking rendition of one of her original songs. Simon entered the stage as the audience and judges stood to applause and invited Putri to do a second song because he "liked her voice so much."
Putri did it without hesitation, earning even further accolades from the judges for her amazing singing. Heidi complimented her on "sounding so lovely," Howie said, "I think an angel just descended on our stage."
Golden Buzzer to Putri!
Putri had "a glow" about her, and Simon remarked on this before inquiring about her plans to attend Juilliard. Before hitting his Golden Buzzer, he added, "I don't know if this will make a difference. You are among the greatest vocalists we have ever had on our show. Later, he informed Terry Crews, the host, that he handed Putri his Golden Buzzer because she was "brilliant," adding, "I am blown away, and you're a great songwriter."
Putri was on 'cloud nine'!
She adds I can't even begin to tell you how grateful I am or how wonderful and priceless that moment was for me. It truly is fantastic. I never thought I'd think of that. She continues, "It's such a fantasy, and this was my first trip to America."I'm overjoyed since I'm so well-liked there. I can't even speak.
Fans comparison about Kodi and Putri!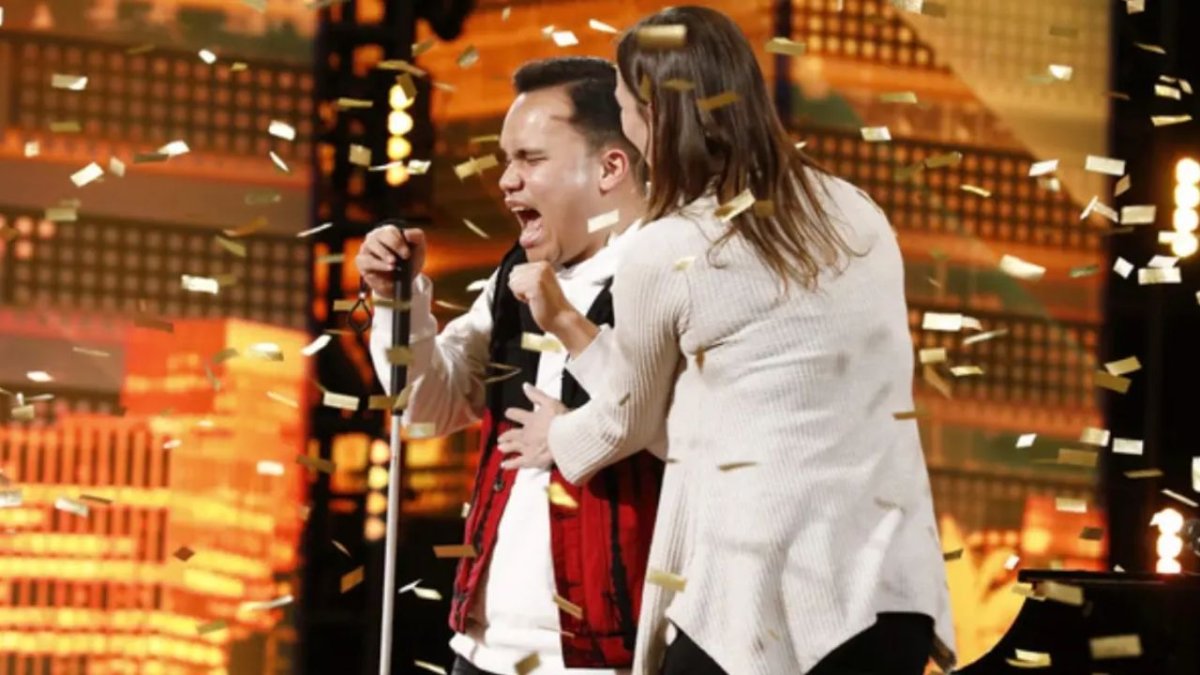 (Fans comparison about Kodi and Putri! / Image Credits:Distractify)
Fans will probably draw comparisons between Putri and season 14 winner Kodi Lee, who won the competition after captivating crowds with his amazing voice and piano playing and subsequently receiving the Golden Buzzer from then-judge Gabrielle Union. Due to an optic nerve hypoplasia problem he had at birth, Kodi is likewise blind like Putri.
Putri, who is 26 years old, said of Kodi, "I watched him, and I think that he's amazing and a nice person," adding that he inspires her. I wish I could like him. Like him, I want to win America's Got Talent.
Putri is the first act of season 18 to get a Golden Buzzer from the judges. A group of South African singers known as Mzansi Youth Choir won the show's first-ever Audience Golden Buzzer last week for their moving homage to the late AGT season 16 performer Nightbirde.
Also Read : How Nightbirde Stole The Show On Agt's First Live Results Show
Also Read : Who are the highest-paid judges on American Idol?

Also Read : Sofia Vergara was emotional on the 'America's Got Talent' show