Everything We Know About Brooke Hogan's Professional Music Career is Far From Her Life on Reality Tv
Everything We Know About Brooke Hogan's Professional Music Career is Far From Her Life on Reality Tv
Updated on September 06, 2023 17:52 PM by Anna P
(Everything We Know About Brooke Hogan's Professional Music Career is Far From Her Life on Reality Tv / Image Credits:PopCrush)
Brooke Ellen Bolea is most famously known for her stage name Brooke Hogan. She is an American television personality, singer and actress. Everyone knows her as a professional wrestler Hulk Hogan's daughter. Hogan was an on screen personality for Total Nonstop Action Wrestling now known as TNA or Impact Wrestling.
Music Career and Achievements
In her early years as a teenager Brooke expressed her keen interest in music and later released her debut album Undiscovered in 2006 her most popular single About Us on that album brought a lot of appreciation towards her helping it make it to Top 40 on the Billboard Top 100 chart. Her album's lead single "Everything to Me" was released in 2004 ended up being on number one on the Hot 100 Singles Sale chart in the United states and number 97 in the Billboard Hot 100. To promote the album, Hogan went on tour with Hillary Duff on her Most Wanted tour in the US along with the Backstreet Boys on their Up Close & Personal tour. Brooke used to promote her album with her dad on a one hour special on WH1 so that she could avail new opportunities related to her music career. Her album Brooke Hogan: This Voice was supposed to release in September 2005 but unfortunately wasn't.
Her Own Reality Tv Show
While working on her professional music career, Brooke and her family were starring in a reality tv series Hogan Knows Best that aired from 2005 to 2007. Due to family disputes the show ended up being cancelled, even though this was bad news, for Brooke it wasn't. Later the same year, she got her own reality Tv show Brooke Knows Best. Her show aired from 2008 till 2009. This was a great opportunity that came her way which helped her shape her own identity, a show that was specifically about her and not her dad or family. She wished to make a name for herself so that people wouldn't restrict her identity to just being Hulk Hogan's daughter. Her mom and brother were shown multiple times in her show but focused primarily on her recording her second album.
Declining Success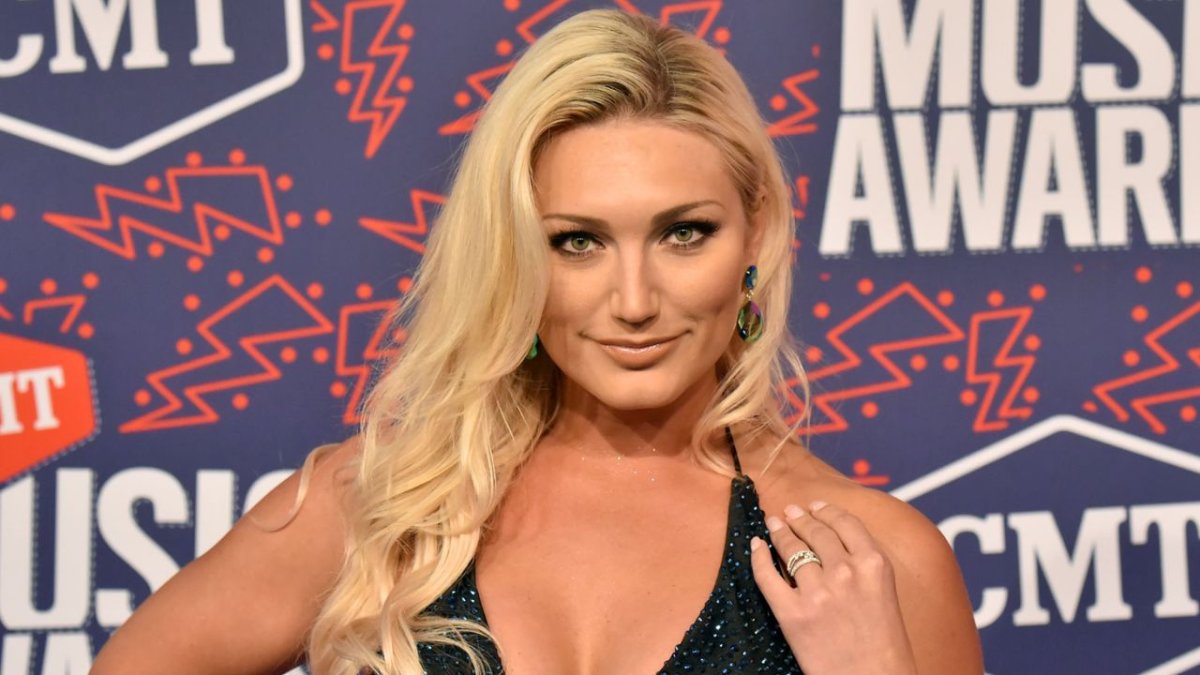 (Declining Success / Image Credits:The US Sun)
Unfortunately, her second album couldn't follow the footsteps of her first one in terms of success. Two of her singles on her album managed to be a number one hit somehow by the album The Redemption itself was criticised a lot. As Brooke Knows Best ended, Hogan tried her best to try different ways to be a part of the industry. She pursued a career in acting later on, doing multiple low budget movies including a satire comedy film LA Slasher in 2015. She didn't stop making music but shifted her main focus towards acting. In 2018 she worked on two country musical plays. As of November 2019, Brooke posted on her instagram that she will be releasing her new pop single titled 'Touch My Body'.
Also Read : Becki Newton A Rising Star In Comedy, Everything You Need To Know About Her Memorable Tv Shows And Comedy Career
Also Read : AGT's Simon Cowell Golden Buzzer to Singer Putri Ariani!

Also Read : From Gossip Girl To The Red Carpet: Ed Westwick's Style Evolution