Billionaire David Mayer De Rothschild And Angelina Jolie Ate Lunch Together For Three Hours
Billionaire David Mayer De Rothschild And Angelina Jolie Ate Lunch Together For Three Hours
Updated on March 27, 2023 13:13 PM by Andrew Koschiev
In recent months, Angelina Jolie was spotted on a lunch date with billionaire environmental activist and billionaire philanthropist Mayer De Rothschild looking gorgeous. Her fans cannot help but admire their chemistry. We wonder if she has finally moved on with her ex-husband Brad Pitt. Was this data for business purposes, or was it for personal pleasure? Continue reading to learn more.
Confusion about Angelina and Rothschild's date.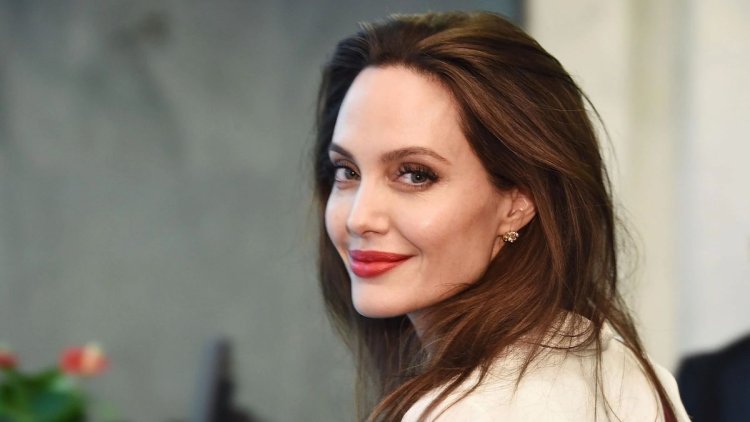 (Image Credits: Animated Times)
A divorce case was filed by Angie against Brad Pitt in 2019 after being married for five years. Angie has six children with Brad Pitt, which they are fighting over. Continuing with Angelina Jolie's recent reports, it has been reported that the actress went on a lunch date with billionaire activist Mayer De Rothschild for three hours. It is rightly said that when you are with good people, you do not think about time. As we have been discussing the pictures on Twitter, Angie fans have gone wild. Although we are still determining whether this was a business meeting or just for pleasure, we hope it works out. Wink! In the same vein, Angelina's rep has not responded.
The star's outfit
A chic black summer dress with cut-out details complemented Angeline Jolie's outfit. She flashed Mayer De Rothschild a million-dollar smile while talking to him in her gorgeous black summer dress with cut-out details, sunglasses, and pump heels. However, a handsome billionaire wore suit, black loafers, gray t-shirts, and navy-blue trousers. Fans could not stop shipping Angelina Jolie and Mayer as soon as she posted the images on Twitter. According to one commenter, the weekend couldn't have started any better.
Various comments on their lunchtime
A few even suggested that Mayer De Rothschild looks like Brad Pitt, while another said, "He's like Bradley...Bradish. She's got a type." As one commentator said, "He is far superior to Pitt." There was also a comment that said, "The body trembles." There is a comment that states, "Great news! Hope she enjoys her time out and about!"
Also Read :
A transparent slip dress got Angelina Jolie all wet following a sexy dip in the ocean
Angelina Jolie called Brad Pitt's winery charges frivolous, nasty, and part of a disturbing trend