Angelina Jolie called Brad Pitt's winery charges frivolous, nasty, and part of a disturbing trend
Angelina Jolie called Brad Pitt's winery charges frivolous, nasty, and part of a disturbing trend
Updated on December 09, 2022 09:45 AM by Anthony Christian
According to a recent source, Angelina Jolie has criticized her ex-husband Brad Pitt over the winery case litigation.
Once one of Hollywood's most influential couples, Angelina Jolie and Brad Pitt continue to litigate against one another in the midst of their continuing divorce case, which centers on the ownership of their jointly-owned Chateau Miraval Winery, the ex-couple dubbed Brangelina by fans are engaged in a legal struggle. Now there is a new development.
Mr. and Mrs. Smith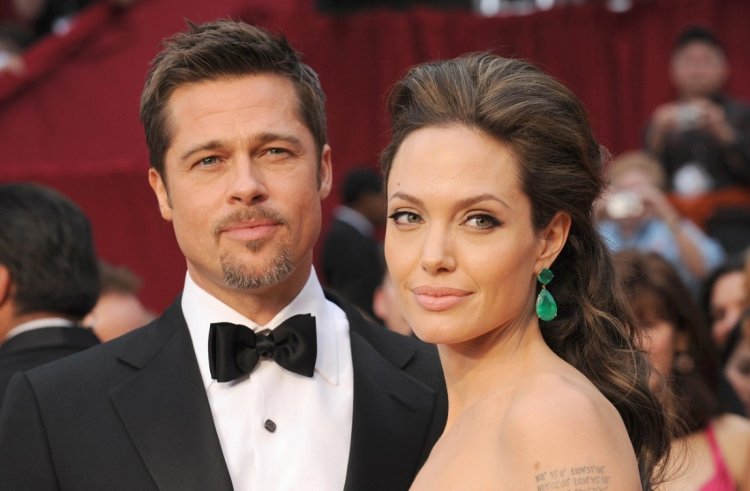 (Image Credits:Showblz Cheat Sheet.com)
For those of you who are unaware, The actors that played Mr. and Mrs. Smith are co-owners of the company Miraval, which is based in the south of France and consists of a vineyard and chateau. The former couple got married at the chateau in August of 2014, after first purchasing a majority stake in the business in 2008, then starting selling their rosé in March 2013, and ultimately tying the knot there in August of 2014. In February of 2022, Brad initiated legal action against Angelina, claiming that the latter engaged in unethical business practices when she sold her shares of Miraval.
Disagreement between Angelina Jolie and Brad Pitt
A longstanding disagreement between Angelina Jolie and Brad Pitt over her right to sell her piece of the French winery and estate they co-owned appears to be becoming more heated. The argument centers on Angelina Jolie's ability to sell her share of the business. Recent court documents indicate that the actress' legal team has responded to Pitt's claim that Jolie sold her shares with the intention of "inflicting injury" on Pitt. In these documents obtained by RadarOnline.com, Angelina condemned the charges made by Brad as being "frivolous, nasty, and part of a dangerous trend."
Brad Pitt and Angelina Jolie
As co-owners, Brad Pitt asserted that he and Angelina Jolie promised not to sell their halves of the property without mutual consent. The records indicate, "Pitt's claims that he and Angelina Jolie had a hidden, unwritten, unsaid contract to a consent right on the sale of their interests in the property are directly opposed to the written record and, among other legal faults, violate the Statute of Frauds and public policy."
Also Read: Both Giants and Commanders have similar records, so they play a tie.
Pitt and Jolie's marriage 2014-2016
Over the previous six years, Pitt and Jolie, who wed in 2014 and divorced in 2016, have faced each other in court over many matters. Like divorce and custody of their children – Maddox (21), Zahara (17), Pax (18), Shiloh (16), and twins Vivienne and Knox (14), the couple's legal difficulties do not appear to be resolved.