John Morris's Net Worth
John Morris's Net Worth
Published on November 23, 2022 12:43 PM by Michael Davis
Name: John Morris
Date of Birth: June 14, 1948
Age: 74
Height: Unknown
Weight: Unknown
Profession: Businessman
Nationality: American
Net Worth: $4 Billion

The American businessman John Morris, the founder, and CEO of Bass Pro Shops fishing and hunting retail chain present across the US and Canada, has a net worth of $4 billion. Read further as to how he has profited from his business.
Early life
John Morris was born on June 14, 1948, in Springfield, Missouri, and graduated from Drury University.
Starting his empire
When Morris started selling fishing gear in the rear of one of his father's Brown Derby liquor stores in Springfield in 1972, he created Bass Pro Shops. Morris founded the White River Marine Group as well.
Museum the main business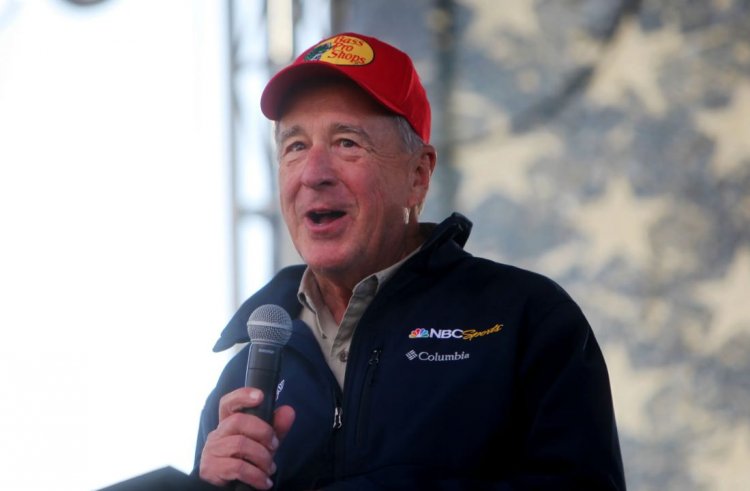 (Image Credits: Springfield News-Leader)
In 2017, Morris inaugurated Springfield's Wonders of Wildlife Museum & Aquarium. The museum collaborates with the nearby Bass Pro shop to get tourists there. For $4 billion, Bass Pro purchased Cabela's, another outdoor gear supplier, in September 2017.
Morris established Top of the Rock near Branson, Missouri, which has one of the biggest collections of arrowheads and artwork by Native Americans.
His Bass Pro Group also owns White River Marine Group, the largest volume boat manufacturer in the world, which produces fishing and recreational vessels.
What is Morris doing now?
Morris is still the company's public face, even if he isn't the CEO, and is frequently seen at the opening of his megastores. He is responsible for the 115 million annual consumers he attracts and for adding restaurants and bowling lanes to Bass Pro Shops.
Forbes estimates Morris's net worth to be $4.1 billion.
Personal life
Morris is married to Jeanie Morris with four children and lives in Springfield, Missouri.
Net Worth
With more than 170 shops and marine dealerships around the country, the business brought in $4.6 billion in revenue in 2017.
A 350,000-square-foot museum and aquarium in Missouri that Morris built for $300 million opened its doors in 2017.
Bass Pro's $5 billion purchase of rival Cabela's in 2017.
From 2022 to 2022, Morris' net Worth increased from $6.9 billion to $7.8 billion. In 2022, Bass Pro Shops will mark 50 years in business.
Awards
The Audubon Medal was given to Morris and his family to acknowledge their conservation efforts in February 2019.
Social Media Handlers
Instagram: <>John Morris<>
Wikipedia: <>Johnny Morris<>
FAQ's
Q: How much does Bass Pro Shops make a year?
A: The retail store is worth around US$6.5 billion (2019).
Q: Where is the biggest Bass Pro Shop?
A: Bass Pro Shops National Headquarters is the world's largest and most renowned outdoor retailer. Springfield, Missouri.
Q: What brands do Bass Pro employees get discounts on?
A: All Cabela's/Bass Pro-branded gear is discounted by 45%, while the non-branded gear is discounted by 15%. Anything relating to weapons, including ammunition, is negotiable. The discount varies according to brand and cost.
Q: Is Bass Pro closing Cabela's?
A: To merge with the adjacent and growing Bass Pro Shops in Chattanooga, Tennessee, and Bristol, Tennessee, respectively, Cabela's is closing its sites in Fort Oglethorpe, Georgia, and Bristol, Virginia.
Q: Where is the largest Cabela?
A: The largest Cabela is located in Hamburg, Pennsylvania.