Ashanti Reveals About A Music Composer, Asking To 'Shower with Him or Pay $80k for Songs they made'
Ashanti Reveals About A Music Composer, Asking To 'Shower with Him or Pay $80k for Songs they made'
Updated on December 02, 2022 10:45 AM by Andrew Koschiev
Recently disappointing News came that an American Singer, Ashanti has to suffer from an evil happening. An anonymous producer was trying to either take benefit of her or demand to pay $80k to the songs they have composed altogether.
The songwriter said that a music producer she teamed up with briefly offered her two choices: taking a shower or spending '40 racks per record,' which is a sum of $80000 for mainly two songs they created mutually.
Ashanti told the producer that she would not pay for those tracks by saying, "You know you, my homie". After that, when the time had come to place the songs on the record, the producer demanded to shower with him. She recalled, "I thought he was kidding". Then he said, "Nah! I am dead Serious".

The 'Foolish' Singer Opens for the latest episode of 'The Breakfast Club'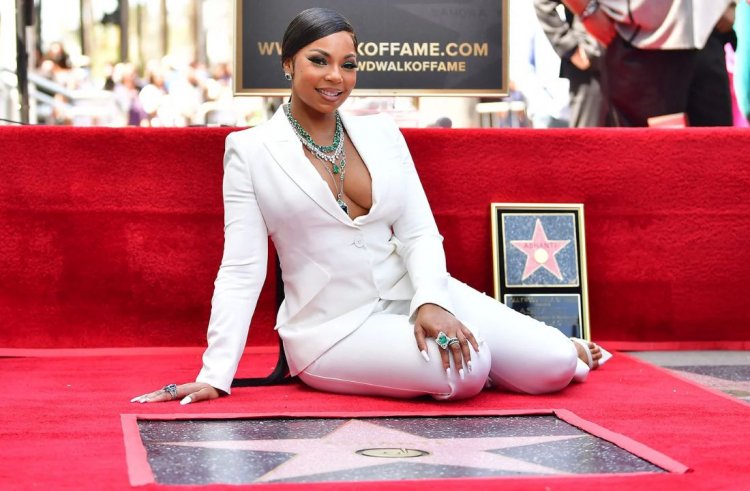 (Image Credits: Billboard)
In the updated series of 'The Breakfast Club', the foolish singer disclosed a story tale she first spoke in 2018. That was when the #MeToo Movement was beginning to bring light on misogyny, power imbalances, and sexual assault and harassment in the Entertainment industry.
Four years back, Ashanti told the tale of the incident in SiriusXM's Conversations with Maria Menounos. She talked about the #MeToo Movement and replied that it was unfortunate. But these things occur.
The 'foolish Singer' added, "I have gone through such a situation when there was a certain composer, he had a little crush. But not a big deal, you know." She stated, "going through the recordings and sessions, it was good, and when I said 'No', the track suddenly became $45k."
The 'What's Luv?" songwriter reveals to Menounos that she eventually got two records and an extra for free. Thanks to her for 'scary, cool big brothers' who she feels blessed with and a call-in reinforcement.
As soon as Breakfast Club host 'Charlamagne the God' said that he did not wish to ask Ashanti any doubts about the episodes, which referred to the #MeToo tale she contributed with Menounos in 2018. The singer said she likes a conversation with him. Ashanti said, "after 20 years in an industry where we indulge in social media and growing in the industry, she feels like just a woman".
"At some point, you've to stand and speak up. This is what I did", She added.
Also Read: entertainment/spotify-reveals-bad-bunny-taylor-swift-the-most-streamed-artists-of-the-year-2022" target="_blank" rel="noopener">Spotify Reveals 'Bad Bunny' & 'Taylor Swift': The Most-Streamed Artists Of The Year, 2022