Bong Joon, Director of the award-winning Korean movie Parasite soon to get his Documentary on Netflix
Bong Joon, Director of the award-winning Korean movie Parasite soon to get his Documentary on Netflix
Published on December 02, 2022 21:42 PM by Sally Harbor
Yellow Door Looking for Director Bong's Unreleased Short movie
The title is Yellow Door Looking for Director Bong's Unreleased Short Film' a documentary on Bong Joons life directed by Lee Hyuk-rae and produced by Broccoli Pictures.
Looking for Paradise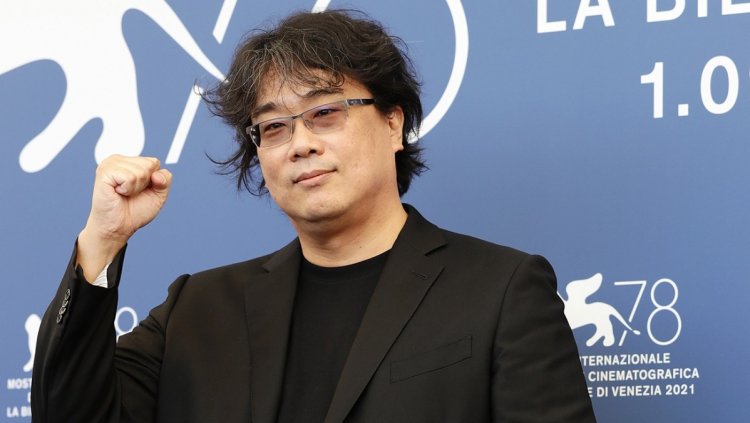 (Image Credits: filmlinc.org)
The documentary takes a dig into Bong's unreleased Looking For Paradise. He made it during his university days. The documentary's focus will be on Bong's creative aspects, and it will also shed light on the era when young filmmakers rose from South Korea.
The mid-1990s were an exciting phase in South Korea. There was a sudden shift from Military representation into the creative field.
Busan International Film Festival was one of the rule breakers and innovators at the time. It banned Japanese movies and CJ Entertainment and paved the way for the Korean film industry. It had investments in multiplex and Dreamworks.
The new music acts and talent agents imported foreign music and sounded today's most popular KPop music.
Netflix said, "While many believe director Bong's first film to be 1994 short 'White Man', his real first film is actually the short filmed with stop-motion techniques, 'Looking for Paradise'. This 22-minute film was screened for some 10 members of the cinephile club Yellow Door at Christmas 1992 and has never been seen since."
The company says the documentary goes into the depth of Bong's life. His film debuts, mysterious filmmaking and more which ultimately paves the way for lovers of film.
The new documentary will feature a meeting with the viewers of Looking for Paradise, going back to the production time of Yellow Door and cherishing the young life of Bong. He took care of the Yellow Door's video library.
Bong is an integral part of the Korean film industry. He made movies like Memories of Murder, 'Snowpiercer' and 'Parasite ',
He was also the first Korean auteur to discover and use the streaming platform.
Bong finished his feature film Okja in 2017 and praised the company for the film's budget and for allowing him to experiment with the creative aspects.
To Conclude
The documentary is a tribute to Bong Joon and the discovery of all the BTS of Looking For Paradise, which will be released on Netflix next year.
Also Read: The Late Queen Elizabeth's assistant had to retire after making a controversial statement on racism