In a Show of Unity, House Democrats Elect Hakeem Jeffries Minority Leader
In a Show of Unity, House Democrats Elect Hakeem Jeffries Minority Leader
Published on December 01, 2022 23:05 PM by Sally Harbor
Show of unity after the midterm elections
WASHINGTON — Wednesday, House Democrats chose three new leaders to replace the three octogenarians who have been in charge for the past 20 years. For the first time in the history of Congress, none of the three new leaders is a white man.
In a show of unity after the midterm elections, when Democrats lost the House but did better than expected, they skipped a vote. They elected Representative Hakeem Jeffries of New York as minority leader by acclamation, making him the first Black person to take the top spot. Representative Katherine Clark of Massachusetts was chosen as a whip, which means she would be in charge of counting votes in the House of Representatives. Representative Pete Aguilar of California was chosen as chairman of the party caucus, which means he will be in charge of sending messages.
Nancy Pelosi steps down after the midterm elections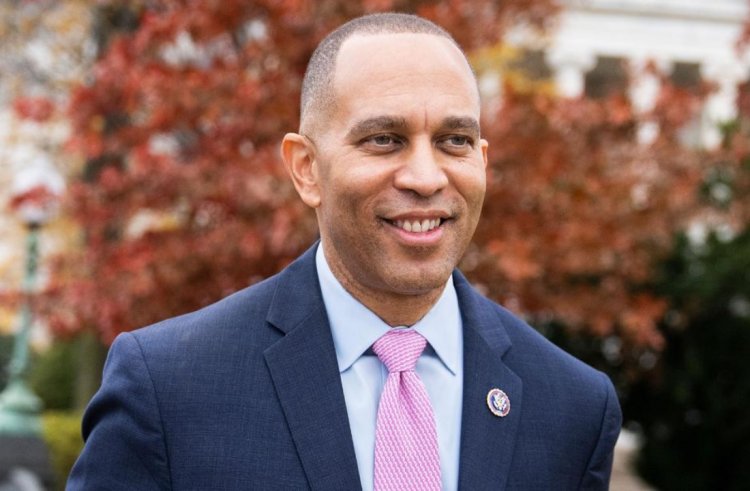 (Image Credits: CNN)
Mr Jeffries, 52, Ms. Clark, 59, and Mr Aguilar, 43, have been waiting their turn for years as an unofficial joint slate. They ran unopposed after Speaker Nancy Pelosi, a California Democrat who has led her party for 20 years, said she would step down after the midterm elections. This would make room for new faces at the top of her party.
Representative Steny H. Hoyer from Maryland, the majority leader, thought about trying to stay in charge and said he had the support to do so, but in the end, he decided not to. Rep. Adam B. Schiff of California thought about running against Mr Jeffries for minority leader, but many Democrats said he didn't have enough votes. Last week, Mr. Schiff told Mr Jeffries that he wasn't going to run for Congress but was instead thinking about running for the Senate. He also wished the representative luck in the upcoming leadership election, said a person who was in the private conversation but didn't want to give their name.
Fancy committee hearing room
On Wednesday, Democrats met across from the Capitol in a fancy committee hearing room to choose their new leaders. The mood in the room was full of joy.
Two people in the room say lawmakers chanted, "We want Petey Pie!" as they nominated Mr. Aguilar. Petey Pie is a nickname that his grandmother gave him.
Mr. Jeffries was also the subject of a call-and-response chant organized by Alabama Representative Terri Sewell. During former President Donald J. Trump's first impeachment trial, Mr Jeffries famously used a statement from the rapper Biggie Smalls on the Senate floor, and she used the same line.
Also Read: Nickname revealed! Patrick Mahomes's baby boy is Bronze!