Buckingham pays a touching tribute to Christine McVie: 'She was a friend, a soul mate, and a sister'
Buckingham pays a touching tribute to Christine McVie: 'She was a friend, a soul mate, and a sister'
Updated on December 02, 2022 11:35 AM by Andrew Koschiev
"Christine McVie's sudden passing is profoundly heartbreaking," Buckingham, 73, wrote in an Instagram post on Thursday as he mourned his longtime bandmate and friend. The legendary guitarist wrote the following in a touching Instagram post on Thursday. Rather than just another magical member of the Fleetwood Mac family to me, Christine was a musical comrade, friend, soul mate, and sister of mine.
He continued: "For over four decades, we created an outstanding body of work, and we left a legacy that resonates even now." I feel lucky to have known her. Despite her profound loss, Buckingham concluded that her spirit would live on through her body of work and legacy. The image accompanying the caption was handwritten with his message.
The family announced the loss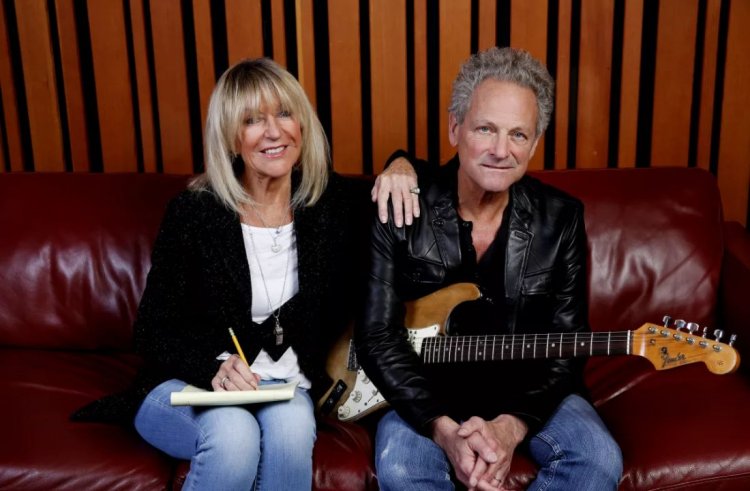 (Image Credits: Los Angeles Times)
A brief illness led to McCVie's death Wednesday, whose bluesy vocals and keyboards typified Fleetwood Mac's signature sound. In a post on social media, her family said she passed away "following a short illness" at the hospital. The McVie family released a statement announcing the loss of Christine McVie.
A peaceful passing occurred in the hospital early Wednesday morning, November 30th, 2022. The final hours of her life were spent with her family. Please respect the family's privacy at this extremely difficult time. We hope everyone will remember Christine as an incredible human being revered and loved worldwide."
Also Read: In the Bronx, the body of actor Frank Vallelonga Jr. was found dumped
Following her death, they expressed their sorrow
In a statement on social media, the rockers wrote, "She was truly one-of-a-kind, special and talented beyond measure. Having her in your band was the best thing you could do. She was the best friend you could ever have in your life.
We are so fortunate to have had her in our lives." Together and individually, Christine was deeply cherished, and we are grateful for the amazing memories we have. Others, such as Sheryl Crow, Bette Midler, Diane Warren, and others, expressed deep sadness at her passing on social media.