Global Branding and its management
Global Branding and its management
Published on November 03, 2022 12:11 PM by Andrew Koschiev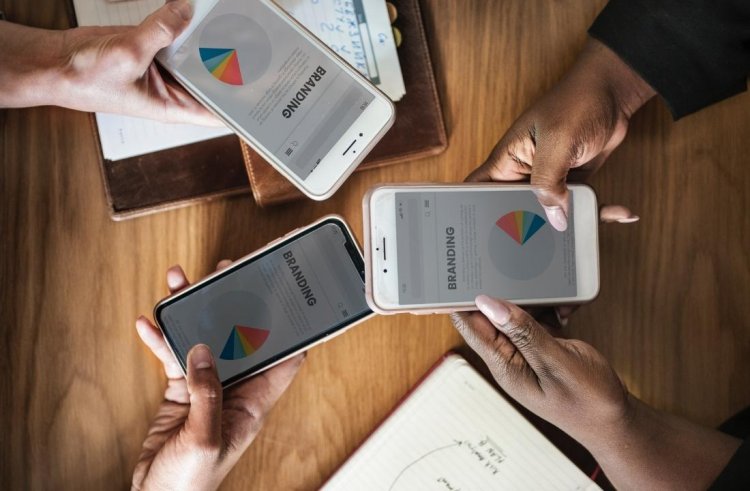 (Image Credits: oberlo.com)
What if you could view the entire planet as your operating market? Without borders, your business could market to individuals from different cultures and nations. Do you know what the concept is? Then it would help if you educated yourself further on worldwide branding. Making your brand relevant after moving to a new nation is quite complex. You attract the villagers' attention like the outlaw cowboy in a bang-bang movie, yet everyone appears wary of your presence.
Please show off your advantages so you can be accepted. Global corporations must demonstrate their worth and adapt to each country they wish to operate in while maintaining their identity and core values. Is it not complicated? But nothing that effective management of global branding cannot resolve. This article will cover all the essentials of global branding and demonstrate how firms may develop an effective plan to dominate marketplaces worldwide. Read on to discover:
What is global branding?
What benefits do global brands offer?
What are the primary challenges facing the creation of a global brand?
How do you begin a strategy for global branding?
Great global brands: Discover the excellency of Amazon as a global brand.
Also, Read 12 techniques for effectively promoting your YouTube channel.
1. What is Global branding?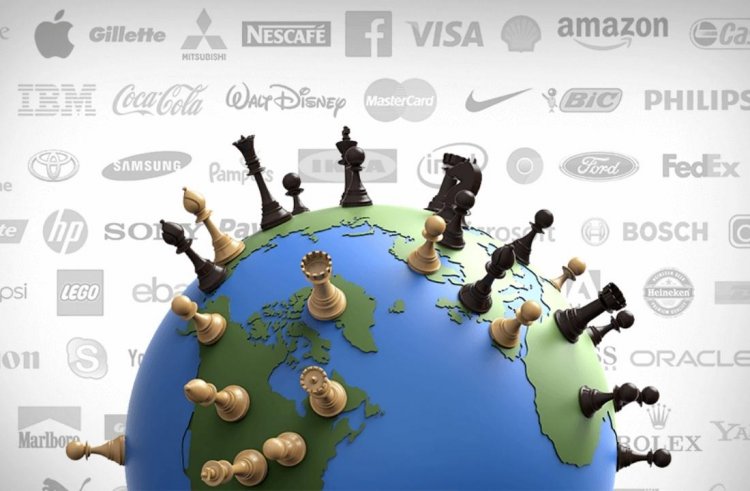 (Image Credits:Digital Media Stream.com)
Global branding is managing a brand worldwide to increase its influence and recognition in the markets where it competes. This strategy is also known as global branding or international branding. Planning for global branding entails deciding how the brand wants to be viewed globally and how it will position itself in each market to achieve this.
It is possible to translate this concept into specific actions that affect customer touch points using global marketing tactics (price, product, place, and promotion). Local markets already present a branding issue. Making your brand famous and gaining a place in the minds of people in your area or country is difficult. Imagine doing this in various locations, each with its own culture, requirements, regulations, and organisational logic.
Since the 1980s, globalisation has allowed brands to operate internationally. Only giants could achieve that before that. However, the decrease in transportation costs and the development of a new communication medium (look at the internet!) improved international integration. It made it easier for companies of all sizes to grow.
Local practices, cultures, and laws have not been homogenised by globalisation, even though it has impacted them. Brands were consequently faced with entering marketplaces in many locations without ignoring their unique characteristics, which would be a surefire way to fail.
Also, ReadHollywood Movies that transform the way you perceive the world.
2. What benefits do global brands offer?
Brands that have already raised their share of the local market and desire to develop may find that entering new markets makes the most sense. As we will see below, this choice may help brands in several ways.
Expand the brand's audience
Reaching more consumers in new markets is a global brand's most evident benefit. The brand gains recognition globally, dr,aws more customers and enthusiasts, and boosts revenue.
Boost the brand's value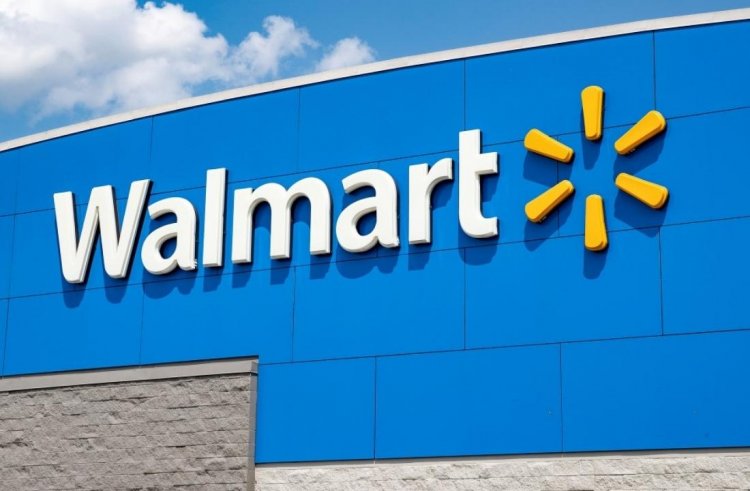 (Image Credits: welmart.com)
Brands with a following broad increase in value. Just take a peek at Brand Finance's ranking of the world's most valuable brands: Amazon ($220,8 billion), Google ($159,7 billion), Apple ($140,5 billion), Microsoft ($117 billion), Samsung ($94,5 billion), ICBC ($80,7 billion), Facebook ($79,8 billion), Walmart ($77,5 billion), Ping An ($69 billion), and Huawei ($65 billion) are the leading online retailers.
Most of them enjoy international fame. It would be best if you dealt with many of these daily. This shows that the brand becomes the company's most valuable asset as it grows internationally.
Also Read: The Top 20 Funniest Movies of Hollywood
Exploring Opportunities
You might come upon fantastic prospects when touring new nations. Does your product address any unmet global needs? You could join this market unimpeded by competitors and establish yourself as the standard for the neighbourhood.
Consider Uber, which has investigated a market underserved by the public: transportation. The brand has established itself as a leader in the ride-hailing industry through an ambitious expansion plan. In certain nations, "ride-hailing" is a synonym for business.
Better ROIs can be attained.
Additionally, global branding often frees more funds for marketing and branding initiatives. Instead of developing numerous distinct advertisements for various areas, global businesses can launch a single appropriate campaign for each region. As a result, companies can afford to spend less on things like packaging, advertising, and promotions.
Additionally, they frequently allocate their whole advertising budget to hiring an international agency that will unite the best people from around the world, resulting in lower prices and greater efficiency.
Enhancing brand recognition
Global brands frequently develop a reputation. They become status and quality markers and are frequently more sought-after than regional brands (although this perception changes in some markets, as we will see below).
A global brand approach also helps people feel more authentic. The brand gains the public's trust by adjusting to each locale while maintaining its core values, which are emphasised in all locations where it operates.
Also Read: Here are the Top 10 most expensive houses of Hollywood Celebrities
Gaining negotiating leverage
Gaining prestige and enhancing the brand's standing in the marketplace gives it more negotiating leverage. As a result, talks with suppliers, clients, and partners are far more profitable.
Subduing Local rivals
Building a competitive advantage over your local competition requires global branding. Global brands are more valuable and powerful, increasing consumer awareness. As a result, they remain competitively superior.
3. What are the primary challenges facing creating a global brand?
Global branding has several advantages, but only for those who can surpass the challenges of putting it into practice. It is not an easy procedure, and only some brands can be successful. Let's look at the primary challenges now!
Local Culture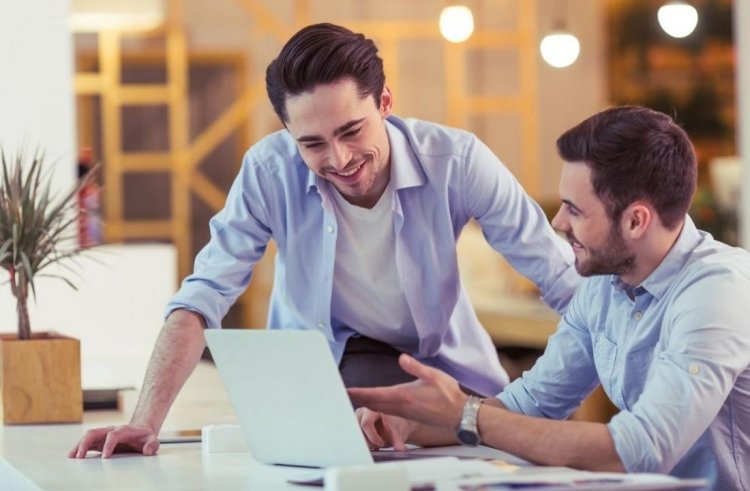 (Image Credits:Atlanta small Business Network .com)
Local cultures are the main barrier to a brand's international growth. You are accustomed to your domestic market, are familiar with consumers, enjoy the public's trust, and know how to add value for them. But as soon as you reach an international border, everything changes. The same cannot be said for customs, demands, expectations, or issues.
How can one win the support of the populace in this novel situation?
Large fast-food chains in Vietnam encountered this difficulty. Nearly every nation has McDonald's and Burger King restaurants, yet those businesses couldn't thrive in Vietnam. There are several causes, but a few of them are directly related to the regional culture:
The Vietnamese were already accustomed to fast-food services, and the national brands couldn't compete with the low-cost, high-quality local options;
brands had not changed to reflect the community's practice of sharing food;
Political opposition was sparked by American and Vietnamese warfare
Local legislation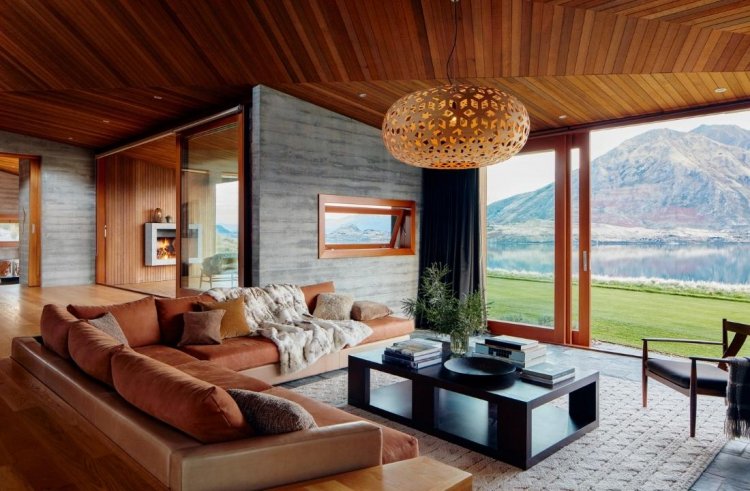 (Image Credits: Airbnb Newsroom.com)
One of the main problems in emerging markets is local law. Internal laws vary from one country to another, just as do culture.
Can your business enter a particular area and conduct business as usual?
For instance, Airbnb must overcome this challenge. The platform's rapid international expansion has profoundly impacted local housing dynamics and even sparked a gentrification process in some areas.
Also, Read 12 Hollywood celebrities who blew their fortune and became broke.
As a result, Berlin eventually outlawed short-term rentals through websites like Airbnb. Limits of 120 days and 30 days were set in Paris and Amsterdam, respectively. Barcelona demands that hosts possess a permit to promote their apartments on the website.
At numerous locations, there are still disagreements between the government and Airbnb. But it is undeniable that regional law often acts as a roadblock to international development.
Local Economy
The appreciation of the local economy is one of the major economic and behavioural trends for the upcoming years.
More and more individuals realise the value of visiting neighbourhood markets close to their homes and purchasing goods from local bakers.
This facilitates movement throughout the entire local network, creates jobs for citizens, and elevates local output.
Global brands suffer in terms of sales and branding in this situation. The particular attractiveness of international companies is often translated to local, artisanal, and organic businesses, which may already be more appealing.
Therefore, a global branding strategy that recognises and values the unique characteristics of each location while avoiding imposing the laws and way of life of other countries becomes even more crucial.
Also, These 25 Hollywood Stars that came out as LGBTQ will shock you.
Integrated teamwork
The internal organisation of businesses is an additional barrier to global branding. Consider the difficulty in connecting teams from different parts of the world to share knowledge.
Creating and communicating global plans is more difficult when linguistic, geographic, and organisational variances exist.
In addition, scepticism is a given: "It worked there, but it might not work here." Because of this, the actions of each team are inconsistent with one another and the brand as a whole.
Also Read: Top 10 Celebrities who will never work in Hollywood Again
Bigger Risks
The fear of taking chances is the last potential barrier for businesses. Acting internationally requires huge, ambitious initiatives that may frighten stakeholders but is a significant step toward the business's success.
It makes sense that your chances of falling are greater the higher you fly. The planning of global branding, however, is what we are discussing in this context as a way to reduce the dangers associated with this shift. This strategy explains your actions to increase your chances of success in each area you wish to visit.
4. How do you begin a strategy for global branding?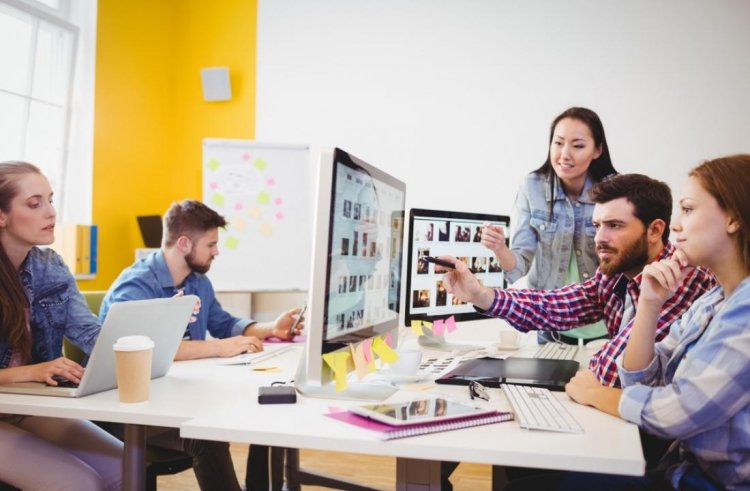 (Image Credits: Litmus Branding .com)
It already has a strong and consolidated consumer market in the United States, where your brand is already a success. Many businesses would probably believe that the moment has come to travel across borders and oceans to reach other nations.
However, you might believe that your organisation needs to be bigger to handle this. To let you know, large corporations are just some that engage in global branding.
Finding a lucrative market in a different nation is all the business needs to do (global branding doesn't require being present everywhere, by the way).
Let's now look at some advice on how to begin a worldwide branding strategy, regardless of the size of your business.
Also Read: Here are 20 Gay Celebrity Couples in Hollywood
Combining consistency and adaptability in your approach
Consistency and adaptability must be balanced in a worldwide branding approach. Although it looks incongruous, it is not.
To strengthen your position in the eyes of consumers, you need to establish a cohesive and consistent brand image across all of the regions where you operate.
While maintaining your core values, you must be adaptable enough to modify your techniques to fit the local culture.
A worldwide brand's success depends on finding this equilibrium.
Maintain a powerful and consistent brand identity.
To achieve consistency, you'll need to reiterate your brand's values, mission, and vision.
These comprise the foundational or branding pillars that uphold the brand identity.
The brand's foundational principles are indisputable; they must be strong and reinforced in each local team to remain the same in the various operational locations. The brand must be the same whether it is in Spain, Japan, or the USA.
Also Read: Hollywood Celebrities From Humble Beginnings to Stardom
A constant brand does not preclude identity and marketing tactics from changing to reflect the local cultures, though.
You could notice different flavours if you try Coca-Cola in another country, for instance, because some elements (like sugar) fluctuate depending on local ingredients and preferences.
Create a global brand strategy
While the strategic planning process defines identity (mission, vision, and values), it does not end there.
Goals and KPIs, action plans, and methods for tracking and evaluating performance are all defined in a corporate diagnostic.
Strategic planning must be consistent throughout the entire brand's operations when considering global branding. Businesses should implement a structure that connects international brand strategies to regional plans unique to each nation.
There are two methods to do this, according to the HBR report: top to bottom or bottom to top
The top-down strategy is developing a global strategic plan that directs the local strategies. Each local team can add or subtract from the global strategy to tailor it to its situation.
The bottom-up strategy entails a worldwide strategy based on the brand strategies of each nation.To keep common elements across all regions, global brand management groups country strategies by similar factors, such as market maturity (developing, developed, undeveloped) and competitive context (whether the brand is leading or challenged).
Recognise the various markets
Market research is one of the key tools for strategic planning. When it comes to global branding, this research must be done in each place to ascertain its unique characteristics and establish how to position the brand in other countries.
Each department operates uniquely. South African competition differs from Italian competition in the same field.
For instance, Ford, which leads in sales across several nations, must present itself as an option in Germany, where Volkswagen is the market leader.
Also Read: What are the debut films of famous Bollywood actors in Hollywood?
You can run Porter's strengths analysis to understand this better. This paradigm examines the competitive environment and the relationships between participants depending on the region, including customers, rivals, suppliers, substitutes, and prospective new entrants.
Study the local population
You examine the general people as part of market research. What size of your market? How many customers are you able to reach? What are their wants, actions, demands, convictions, and hopes?
Once more, local research is necessary for global branding. Local cultural norms influence consumer preferences, attitudes, and habits.
Companies need quantitative and qualitative data to analyse the market, understand the local population, and identify market niches.
Based on this information, the brand can value those customers by knowing what matters to them. You must comprehend a new audience and present a new tale in every new market.
Also Read: The Most Toxic Hollywood Relationships of All Time
Could you describe your local market position
You can determine the brand positioning in each market by conducting in-depth market research. It is important to remember that brand essence never changes because it is upheld by the same values, mission, and vision everywhere. However, considering each region's unique characteristics, a local plan must incorporate good brand positioning.
Would you want an illustration? In the US, the qualities that define the Honda brand are dependability and quality. Honda symbolises speed, youth, and enthusiasm in Japan, where quality is fundamental to every automobile. How does the brand image developed through global branding fluctuate based on market variables?
Find regional partners
We talked about the recent appreciation of local economies as one of the challenges associated with global branding.
People are gravitating to small local markets, shops, and artists instead of working together to expand already global enterprises.
How can brands then avoid this situation? The solution is to view the local economy as an ally rather than a barrier.
You can collaborate with neighbourhood companies, distributors, suppliers, small partner brands, regional events, and advertising firms.
By doing this, you create a win-win situation where your brand gains the trust of the local populace, and the small business grows stronger.
Integrate team interactions
The internal structure of the business also affects the effectiveness of a global branding strategy. For instance, managers need help explaining their directives to regional teams to establish a worldwide plan. As a result, developing an internal communication plan for teams from several geographies is important.
Also Read: Hollywood's most powerful villains of all times
They must comprehend the principles of global planning and take in the components of brand identification that must be maintained in any local strategy. Additionally, they must communicate, share knowledge, and study other teams.
The brand is a single entity, and teams must work together to strengthen brands everywhere in the world. This must never be forgotten. Therefore, it is the company's responsibility to set up communication channels, advertise events, and host regular meetings for team exchanges, fostering a collaborative culture.
5. Great global brands: Discover the excellency of Amazon as a global brand
(Image Credits: Equitypandit.com)
It's time to examine the greatest possible instance of Amazon that could grow internationally with a successful global branding plan. They kept their brand's power throughout all markets but had to modify their strategy for each location they operated. Go on reading! Ahead of industry titans like Google and Apple, Amazon is currently the most valuable brand in the world. It is the first brand with a brand worth greater than US$ 200 billion. As a result, we were unable to discuss any other brands.
Also Read: Best Mind-Bending shows to binge-watch on Amazon Prime.
Amazon has made an impression since its beginnings. When Jeff Bezos founded an online store in 1994, at the dawn of the internet, he was a forerunner. The store that originally sold books has evolved into a massive e-commerce enterprise in the US.
It established a reputation as a brand that stands for value, comfort, and choice in its home market. After emerging as a market leader in its native country, the brand has chosen an aggressive approach to capture markets abroad.In every market, the brand's value proposition remained consistent. But Amazon scrutinises every area it competes closely to dominate through aggressive pricing policies, prompt shipping, and a wide range of products.
Beyond shopping, Amazon also offers cloud services, artificial intelligence, streaming media, and logistics. As a result, the brand is also connected to innovation and technology. Amazon makes significant investments in nations where it wants to do business.
Amazon Web Services declared an investment of $1 billion in the state of Sao Paulo's growth of its cloud computing infrastructure. To ensure agility and service, the organisation has developed over 150 delivery stations and over 60 distribution centres in India. Have you liked understanding how global branding operates and how brands develop when they go global? Observe how it is useless to copy and paste your brand strategy into every area; it is essential to thoroughly understand the local culture, consumer trends, and market potential.