Best Mind Bending shows to binge-watch on Amazon Prime
Best Mind Bending shows to binge-watch on Amazon Prime
Updated on September 05, 2022 17:40 PM by Sally Harbor
Movies and shows have become our comfort zones. We always watch them after a long day with our family and friends to relax. Due to the coming of the Covid-19 pandemic, OTT platforms have become everyone's go-to. It is no more the theatre or the Television; it is either Netflix or Amazon Prime.
Just as Netflix has risen to fame for its mind-bending and original shows and movies, Amazon Prime is nowhere behind. Prime as well is one of the leading OTT platforms available now.
There are too many options to choose from when it comes to watching on Prime, and especially when it comes to mind-bending and thrilling shows, it becomes much more difficult because of the wide variety the platform serves.
But do not worry; we have got it all covered for you as we have listed down the best mind-bending shows on the platform, which you can binge-watch with your friends and family. So Let's have a look at them
Doctor Who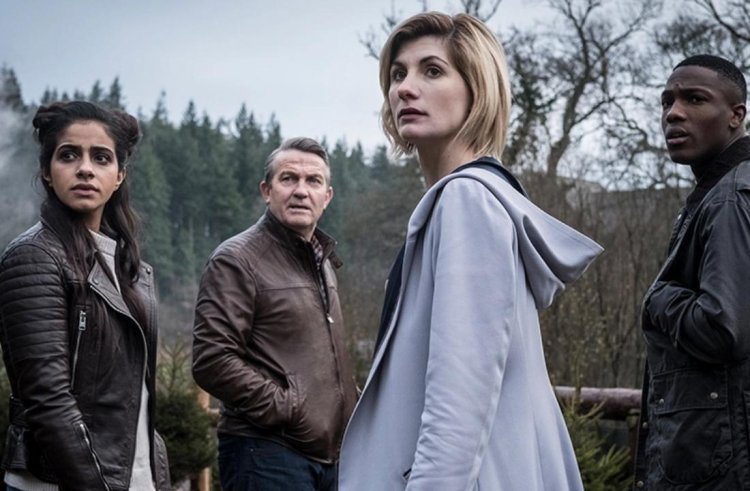 British pop culture has played an important role in laying the foundation for mind-bending shows that will drive you to the edge of your seat, and Doctor Who is one among them. It is one of the best thrilling shows available on Amazon Prime.
Though the original show was aired back in the historical times of 1963, there is a relaunch available on Prime, which began in 2005 and has had eleven seasons to date.
Also read: Some Interesting facts to know about Amazon Prime's s popular and heartwarming sitcom 'Modern Love'
The show consists of an ensemble cast and follows the extraterrestrial being called The Doctor, who travels through space and time in different eras and planets to solve issues and wage a fight against injustice.
The show is best known for its extended continuity despite the constant change in the lead cast over the years. The single narrative which has ned over five decades of the timeline has led the show to become an inspiration for writers and directors alike, thus, making the show a cult in the industry.
The Expanse
When it comes to the best sci-fi mind-bending shows on Prime, how can we forget The Expanse? The show is one of the best available on Prime in the discussed genre. It is a combination of sci-fi, mystery, and thriller, which is set hundred years into the future in a colonized Solar System.
The plot of the show revolves around three protagonists Josephus Miller, James Holden, and Chrisjen Avasarala, all of whom are linked together with a sinister conspiracy among the inter-terrestrial worlds of Earth, Mars, and The Belt.
Also read: Top 10 best series on amazon prime
The show received moderate success after the release of its first season but has got hugely applauded for its second and third seasons, which has led to Amazon renewing the show for two more seasons. The show has 12 episodes per season, so this show can become your go-to when you want something quick but edgy to watch.
Medium
Medium is one of the best series in the genre we are discussing right now and it stars Patricia Arquette as Allison DuBois in the lead role. The show revolves around psychic psychics assisting law enforcement in solving crimes.
Also read: 20 best science fiction films on amazon prime that bend your minds
Allison claims to have dreams of events that occurred in the past or which will occur in the future, and she tends to alter the present based on her psychic experiences, and this characteristic of hers is what makes the show so very thrilling and binge-worthy.
The series is based on real-life author Allison DuBois and has a total of seven seasons. It loosely relates to the film released in 2002 named Minority Report, in which a law-enforcement division uses technology to decode similar visions from assigned psychics to solve crimes before they are committed.
Also read: 10 Best Movies to Watch on Amazon Prime Video
However, the show's authenticity and credibility are much higher due to a real-life figure being associated with it.
The show has seen a decrease in its audience with its coming seasons, but sometimes being an underdog is worth it, isn't it?? The show is are a must-watch according to us, especially for the star Patricia Arquette's mind-blowing Emmy AAwards-winningperformancewinning performance.
Outer Range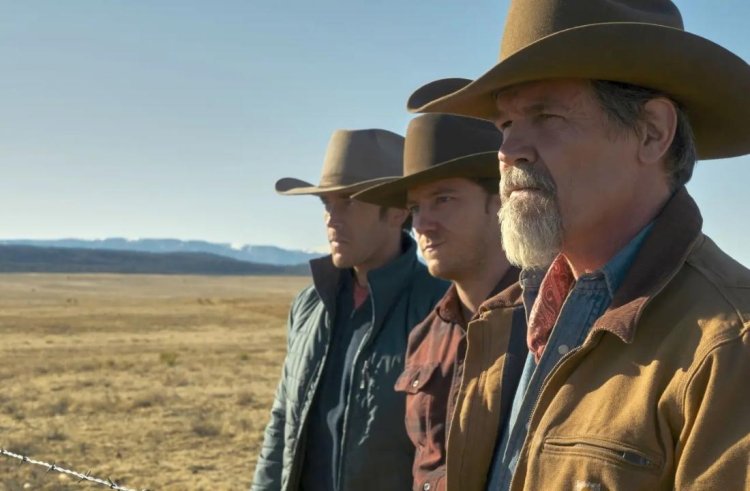 Outer Range is a comparatively new addition to Prime as the series was released in 2022, but it is one of the best in the game of thrillers on the OTT platform currently. The show is a science fiction story with a classic western twist about the cosmic chaos that befalls a Wyoming family.
Also, read the Top 10 Best and Most Popular Series On Amazon Prime Video that you just can't miss!
The center of the story goes around the lead, Royal Abbott, who is a flawed patriarch who must cover up a violent act committed by one of his sons.
He also has deep secrets of his own, one of which is a giant hole out on his land that is beginning to alter the fabric of time and space around him.
Also read: Movies And TV Shows Coming To Amazon Prime UK In September 2022
The first season of the show will give a strange experience to the watchers but in the best way as it makes use of solid direction and acting to draw you into the mesmerizing world it is building.
It is a mysterious show that often withholds information which makes it all the way more impactful to drive you to the edge of your seat and binge-watch it in one sitting, The show overall creates a stunning first season that is out of this world in its cinematic potential while also being profoundly close to home in its sense of emotion.
Dexter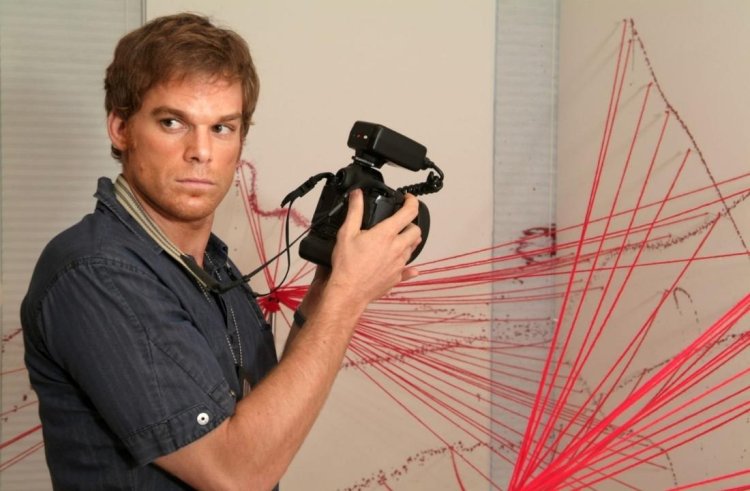 Dexter is one of the most intriguing thriller crime shows available on the platform. The show is elevated by a stunning performance throughout all the seasons from Michael C.Hall. The show has so much to offer that it makes it one of the best shows to watch with family and friends to make out all the theories.
Also read: More People Need to Watch This Mysterious Sci-Fi Thriller on Prime Video
The story of the show revolves around Hall, who is a titular man and also a disguised serial killer in the form of a blood-splatter analyst in Miami. He uses his job as a cover to commit a whole host of murders and he operates on a code where he only kills people that he determines are bad.
Also read: Russo Bros.' Amazon Series 'Citadel' Creative Overhaul Balloons Budget to $200M-Plus
Dexter is by the name he functions in the series, and later gets caught up in a whole host of chaotic and messy crimes that will make you question: is this smiling serial killer really in control of himself?
It is a pulpy and gory show and has ritual until things go completely off the rails while still being oddly compelling. It is one of a kind and owns it, making for one of television's most enduring events to this day.
Reacher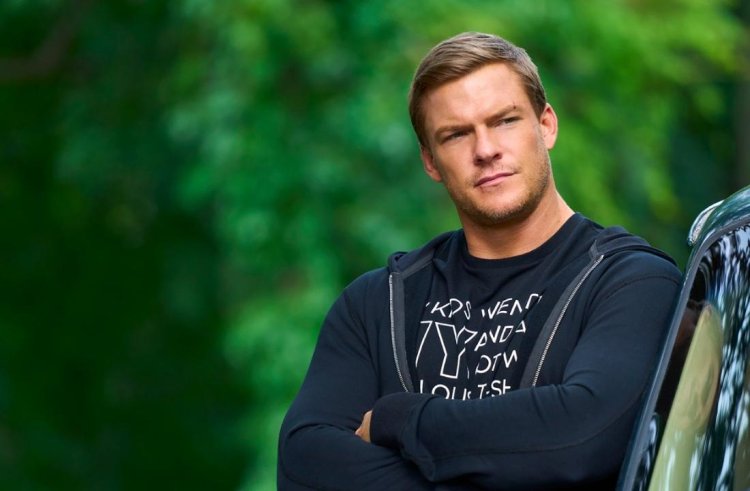 The show is based on the books by the author Lee Child. The story of the show Reacher revolves around retired military police officer Jack Reacher played by the star Alan Ritchson.
Reacher lives on the road, and goes from town to town, enjoying his solitude when suddenly, in the town of Margrave, Georgia, he is arrested for a brutal murder he didn't commit.
After he is relieved after huge problems, he works to clear his name, gains the trust of Detective Finlay played by Malcolm Goodwin and Willa Fitzgerald, and uncovers a criminal conspiracy involving Margrave's wealthy benefactor, the mayor, and corrupt cops.
Reacher is a great watch for action, mystery, and even romance fans alike, and the tension between Conklin and Reacher is honestly just as intense as the mystery at the center of Season 1.