The Barbie Script Gets Even More Exciting With Margot Robbie's First Reaction
The Barbie Script Gets Even More Exciting With Margot Robbie's First Reaction
Updated on April 12, 2023 13:26 PM by Andrew Koschiev
Upon reading the Barbie movie script, Margot Robbie shares her first reaction. A Mattel doll that has been animated for years is making her first live-action movie under Greta Gerwig, who co-wrote the script with Noah Baumbach, one of her frequent collaborators as the main variations of Barbie and Ken, Margot Robbie and Ryan Gosling lead the star-studded cast of the Barbie movie.
In a recent interview with BAFTA, Robbie shared her first reactions to reading the script for the Barbie movie. When pressed about the mysterious script, Robbie answered, "Can't tell you anything," since she had never expected the studio to let them make it.
Barbie Movie Script Receives High Praise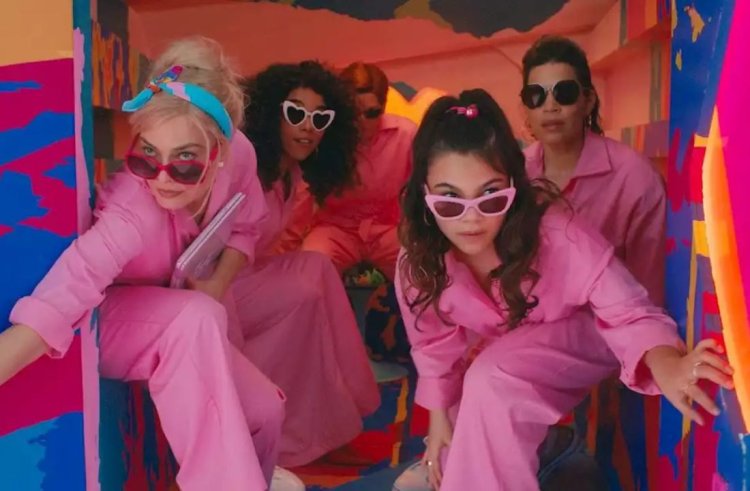 (Image Credits: Head Topics)
In addition to Robbie, Emma Mackey, another star, praised Gerwig and Baumbach's script for Barbie, calling it one of the best scripts she has ever read. For those who have seen Gerwig and Baumbach's past work, it shouldn't come as a surprise how strong the script is.
As for Gerwig, she won the Best Screenplay awards for Lady Bird and Little Women, while Baumbach won the award for Marriage Story and The Squid and the Whale. Something is exciting about Robbie's reaction to Barbie's script since it indicates that the movie won't be your typical blockbuster.
This Film Is Satirical
Aside from Barbie's expulsion from Barbie Land for being a less-than-perfect doll, it is still unclear what the film will be about as she travels with Ken to the real world after being banished from Barbie Land. This movie subverts expectations for Barbie movies as a satirical comedy.
Will Ferrell's role as the CEO of Mattel may allow the Barbie movie to get critical of the toy company that makes the doll, some of which are known to create unhealthy body expectations, which is why Robbie believed Mattel wouldn't allow it.
Also Read:
Ryan Gosling And Margot Robbie Take 'Barbie' To The Real World
Will Smith and Margot Robbie caught themselves in yet another controversy with their Deepfake clip that went viral
Be Careful! Margot Robbie's mom told her after hearing rumours of Will Smith!