Eva Mendes Reveals The Craziest Way She Keeps Ryan Gosling Close To Her Heart
Eva Mendes Reveals The Craziest Way She Keeps Ryan Gosling Close To Her Heart
Updated on August 19, 2022 18:04 PM by admin
Eva Mendes and Ryan Gosling are never far away!
RELATED: Eva Mendes Reveals About Home Life With Ryan Gosling, 'It's A Team Effort Every Day
Eva's love for Ryan can be seen beyond the pines!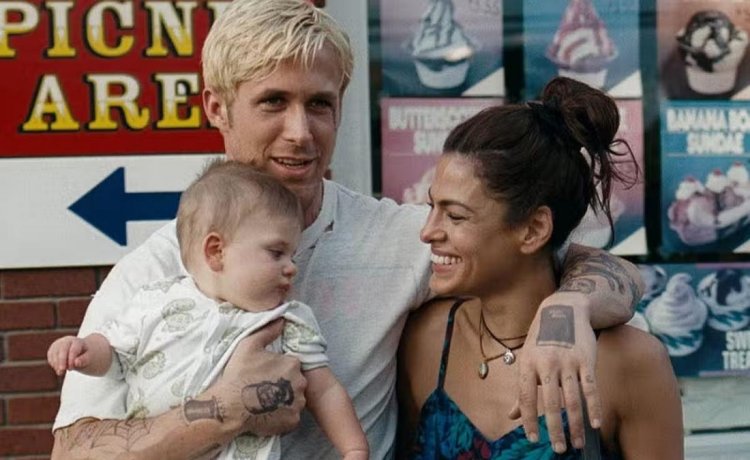 On August 18, Eva gave fans a glimpse into her romance with the La La Land star, with whom she shares daughters Esmeralda, 7, and Amada, 6, when she revealed that she uses a photo of Ryan Gosling as wallpaper on her phone.
Smart wallpaper!
In an Instagram video of the actress using some of her "cleaning must-haves," a black-and-white image of Ryan was pictured on her phone's lock screen as she wiped it with a microfiber cloth. The steamy shot showed the Barbie actor flexing his bicep in a dark tee.
The cute cameo amused Eva's followers!
One of her fans commented, "The lock screen. God bless you and your family," while another joked that they'd be "constantly cleaning the phone just to see the screensaver randomly and not obsessively."
Eva enjoys cleaning her home:
And while Eva enjoys cleaning her home, she and Ryan share the household chores. She told Forbes earlier this year, "I'm not a clean freak by any means, but I love having a clean house, and especially a clean kitchen and a clean sink," adding, "I feel like it's part of mental wellness for me."
RELATED: Ryan Gosling and Eva Mendes are raising their kids to defy gender stereotypes
Team effort!
But as someone who's "not an amazing cook," Eva joked, "I leave that to Ryan. Hopefully, it is showing my girls that there are no gender-specific roles that one must take on and that we are partners in this and that we're all partners in this, not just Ryan and I, but our children as well."
She added about sharing duties around the house, "It's a team effort every day, so if they see him and me switching off doing certain things that again aren't specific to stereotypical gender things, I think that just creates balance and harmony."