The Los Angeles Lakers Sign Tristan Thompson Ahead Of The Playoffs
The Los Angeles Lakers Sign Tristan Thompson Ahead Of The Playoffs
Published on April 10, 2023 15:08 PM by Andrew Koschiev
One of the NBA's two most coveted players, Tristan Thompson, has joined the Los Angeles Lakers just ahead of the highly-anticipated playoffs. He is one of two NBA players to join the popular team. The second player is Shaquille Harrison, a defensively-minded point guard.
Tristan Thompson was announced as a Lakers in a tweet accompanied by a photo of him in a Lakers jersey. A caption for the post read, "OFFICIAL: Tristan Thompson is a Los Angeles Laker." Several fans expressed their excitement over the decision in the comments section. It was in the 2021-22 season that Tristan last played for the Chicago Bulls.
Khloe Kardashian Was Spotted With Tristan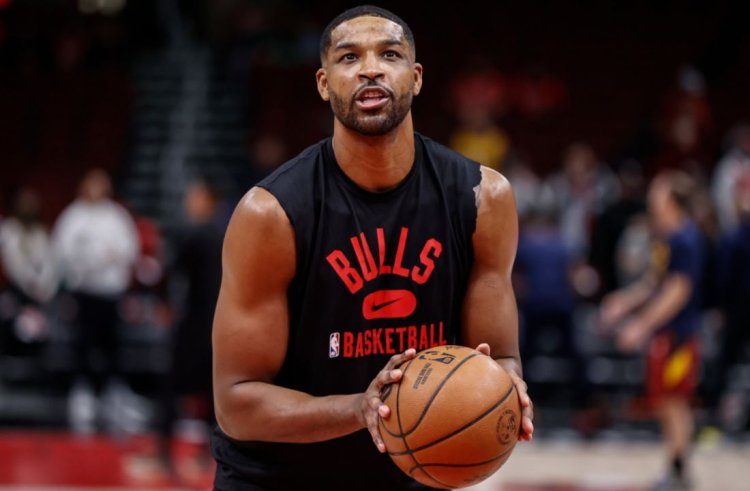 (Image Credits: BasketNews)
In addition, he played one season for the Texas Longhorns, Boston Celtics, Cleveland Cavaliers, Sacramento Kings, and Indiana Pacers. He has also played for the Canadian national team for one season. The latest career news comes after Tristan was spotted with Khloe Kardashian at a McDonald's in Rialto, CA. The two appeared relaxed and comfortable in their vehicle as they ate in the drive-thru.
It was speculated that the two may have considered getting back together after sharing the video of their visit. While Khloe appeared on The Jennifer Hudson Show this week, she mentioned she was single and discussed dating others. It was filmed before Khloe visited McDonald's.
Be Friendly In The Future
During the sit-down, she revealed how she's open to trying dating apps in the future. "I haven't yet, but I don't want to say never because who knows where I am going next year," she told the talk show host. While Khloe and Tristan appear not to be going anywhere romantically, they continue to be friendly as they raise their two children, True, 4, and their son, who is eight months old.
AlsoRead:
Tristan Thompson's tumbling relationship with Khloe Kardashian
Khloe Kardashian Drops Memorable Pic Of True Thompson After Welcoming Second Baby Via Surrogate
The Kardashian diva Khloe welcomes a baby boy Via surrogacy with her boyfriend, Tristan Thompson