The Kardashian diva Khloe welcomes a baby boy Via surrogacy with her boyfriend, Tristan Thompson
The Kardashian diva Khloe welcomes a baby boy Via surrogacy with her boyfriend, Tristan Thompson
Updated on August 06, 2022 19:49 PM by Ava Sara
Triston and Khloe's on and off a relationship
Seven months after their most recent breakup, word came out on July 13 that the on-again, off-again couple was expecting a son.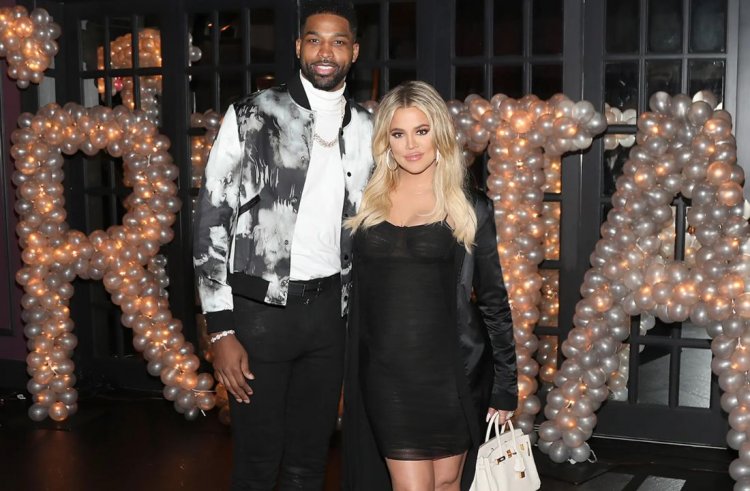 Khloé immensely appreciates the incredible surrogate for such a lovely blessing, a Kardashian representative previously revealed. The statement added, "We'd like to beg for kindness and privacy so that Khloé can concentrate on her family."
Thompon and Kardashian will coparent
Further information from an insider revealed that Kardashian, 38, and Thompson, 31, are not reuniting and have not communicated, in addition to co-parenting their 4-year-old daughter, True. One year after the athlete welcomed Prince, now five years old, with ex-girlfriend Jordan Craig, the "Kardashians" star welcomed True in April 2018.
True's parents, an on-again, off-again couple, are also her guardians. Kardashian and Thompson divorced in February 2019 due to his repeated revelations of infidelity. Still, they reconciled the following year, only for the NBA player to cheat again. In court records published nine months later, Thompson acknowledged having sex with Maralee Nichols in March 2021.
The couple had their second child in November 2021
Before Thompson's paternity issue and the separation that followed. In a June episode of the Kardashian family's Hulu documentary chronicling the drama in December 2021, Kim Kardashian remarked, "His complete declaration is in this thing, which says, 'I slept with her.'"
Kim also mentioned that Nichols was expecting a son then, adding, "The whole thing is very sad because [Khloé] wants a baby boy. Now the girl has a son, what the hell? An f-king random person he spends the night with? F-k him!" Regarding her intentions to give True a brother, Kardashian has been outspoken, so be it through surrogacy as they welcome their son.
Later Nichols gave birth to a son, Theo
When the news first surfaced, Kourtney Kardashian, blasted Thompson's "never-ending treachery." At the same time, Kylie Jenner dubbed him "the worst person on the planet." Khloé and Thompson had their son in November 2021, before his most recent infraction came to light.
However, in April, she told Robin Roberts that Thompson is "not the guy for" her and that she is currently seeing a private equity investor. The former couple made clear their intentions to give True a sibling before they broke up and made no secret of their desire to give True a sibling before they divorced.
No doubt the former couple choose surrogacy and now have welcomed a beautiful baby boy. The surrogate "fell through," Khloé said to Andy Cohen four months later, adding, "It's a lengthy, arduous procedure."