Lorne Michaels's Net Worth
Lorne Michaels's Net Worth
Published on November 22, 2022 15:56 PM by Andrew Koschiev
Name: Lorne Michaels
Date of Birth: November 17, 1944
Age: 78 years old
Height: 5ft 6inch
Weight: 75kg
Profession: Screenwriter, Television producer, Film Producer, Actor, Comedian.
Nationality: American
Net worth: $500million
Lorne Michaels's Net worth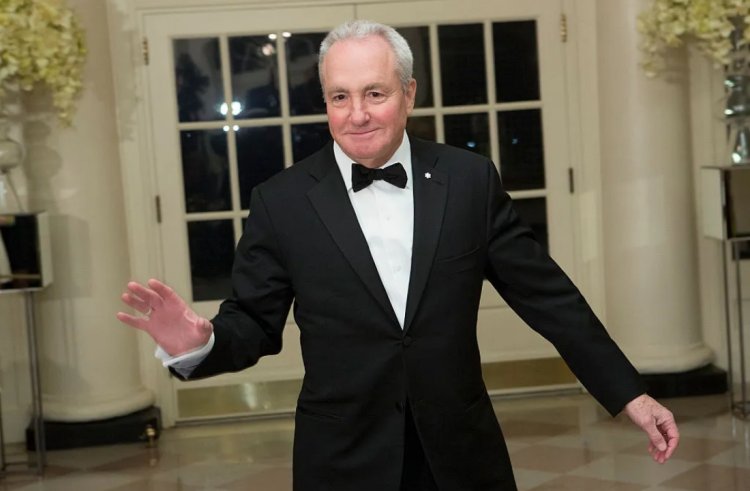 (Image Credits: Showbiz Cheat Sheet)
Lorne Michaels is a Canadian-American producer and Screenwriter with a net worth of $500Million. He is famous for creating and producing "Saturday Night Live", The Late Night Series, and The Tonight Show.
Early life
Lorne was born on November 17, 1944, in Toronto, Canada. His parents are Florence and Henry Abraham Lipowitz.
Some reports claim Lorne was born into an Israeli family. His family shifted to Toronto while he was a baby. Along with his siblings, Lorne attended the Forest Hill Collegiate Institute. He graduated in 1966, and Lorne had his major in English.
Early Career
Michaels began his career through CBC radio. He worked there as a writer and Broadcaster. He moved to LA in 1968 to work on Laugh-In" and "The Beautiful Phyllis Diller Show" as a writer. He also starred in the comedian show The Hart and Lorne Terrific Hour" with Hart Pomerantz in the late 70s.
Saturday Night Live
Michael partnered with Dick Ebersol in 1975 and the network creator Herb Schlosser to produce an NBC Show called "NBC."
'Saturday Night"
The show was renamed in 1977 as Saturday Night Live."
The show had a huge live audience and gained popularity in no time. It created a mark, pushing all the boundaries and having unpredictable content. SNL has served as a huge platform for a new career and has seen the rise and growth of many talented people. Michaels was the only producer and writer; eventually, he became the show's executive producer. Except for seasons 6 and 10, he worked on all the seasons. The show has been nominated for Emmy 156 times, out of which it won 36 times.
Michaels has also given appearances by performing in skits on SNL. The most buzzard thing Michaels did was offer the Beatles $3000 to unite on SNL; it did not work.
Other Ventures
While Michael was on a break from SNL, he created another show, "The New Show."
It debuted on NBC in 1984 but grew less popular than SNL. It got canceled after nine episodes.
Michaels has produced many other shows like Late Night with Jimmy Fallon" (2009-2014), "30 Rock" (2006-2013), "Portlandia" (2011-2018), "Up All Night" (2011-2013), and "The Tonight Show".
He has also served as a movie producer for Gilda Live" (1980), "Wayne's World" (1992), "Lassie" (1994), "Black Sheep" (1996), "Superstar" (1999), "Enigma" (2001), "Mean Girls, and many more.
Awards and Achievements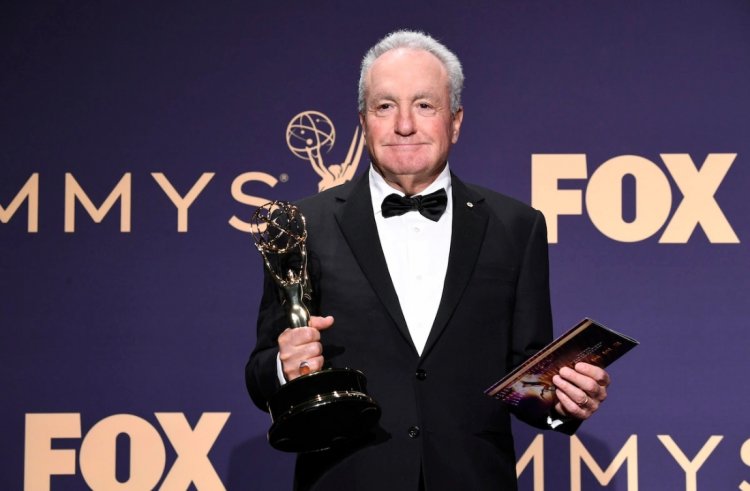 (Image Credits: Showbiz Cheat Sheet)
No doubt Michaels won many awards during his tenure. He was also inducted into the Hall of Fame in the year 1999. He received a star on Canada's Walk of fame in 2003. The Kennedy Center awarded him the Mark Twain Prize for American Humor in 2004. He received Canada's highest honor for performing arts. He won the Governor General's Performing Arts Award for Lifetime Artistic Achievement in 2006.
In 2012 he also won the Personal Peabody Award, a rare honor.
Personal life
Michaels was a US citizen in 1987. He was inducted into the Order of Canada in 2002.
He has been married thrice in his lifetime. He married Rosie Shuster from 1971 to 1980. The daughter of Frank Shuster, they worked on SNL together. His second wife was Susan Forristal, from 1981-87. His third marriage was with Alice Barry. They are parents to three children.
Real Estate
Lorne owns two huge properties in New York State. The first serves as an aiming view of Central Park in Brentmore. Many celebrities, Robert De Niro, Paul Simon, and Harvey Weinstein, reside there. Lorne's units are worth $25Million.
When a smaller unit was located next to Robert De Niro's, it plunged a huge sale of $14.5 million while Robert bought his unit at $21Million.
Social Media<>
Fb-. <>Lorne Michaels<> <>
Twitter- <>Lorne Michaels <> <>
Insta- <> Lorne Michaels <>
FAQ'S
Q: What is the net worth of Michaels Lorne?
A: The Net Worth of Michaels Lorne is $500Million.
Q: Who is the wife of Michael Lorne?
A: Michael has been married thrice; he is currently married to Alice Barry.
Q: What is the salary of Michael Lorne?
A: Michaels Lorne makes around $ 30 million.
Q: When did Michael Lorne take a break from SNL?
A: Michaels took a break from SNL in 1980-85 and produced another show; it did not do as well as SNL.
Q: What else has Michaels Lorne produced apart from SNL?
A: Michael Lorne, apart from SNL, has produced.
Late Night with Jimmy Fallon" (2009-2014), "30 Rock" (2006-2013), "Portlandia" (2011-2018), "Up All Night" (2011-2013), and "The Tonight Show".