After claims of an 'intrusive' photo, Piers Morgan enters the Harry and Meghan fake controversy
After claims of an 'intrusive' photo, Piers Morgan enters the Harry and Meghan fake controversy
Updated on December 09, 2022 09:42 AM by Anna P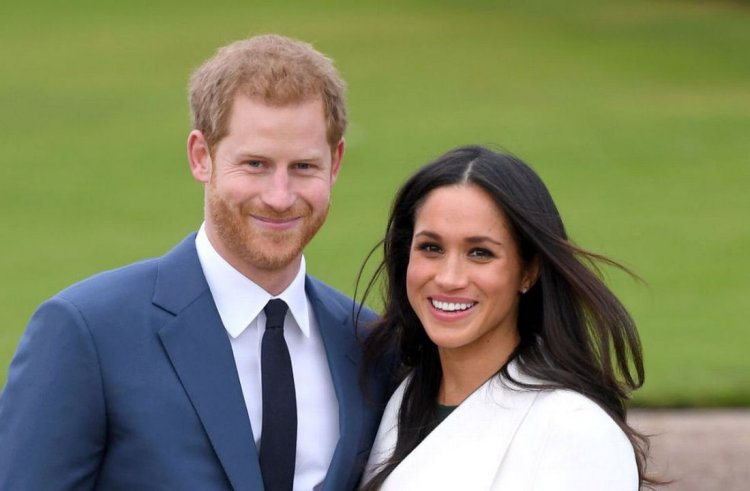 (Image Credits: mirror)
In response to an apparent claim that the media "intruded" on Meghan and Harry during their visit to South Africa, Piers Morgan has defended royal journalist Robert Jobson.
As the Duke and Duchess of Sussex traveled to Archbishop Tutu's residence in Cape Town during their royal tour in 2019, a photographer snapped a picture of them with their baby Archie, who was born in March 2019, using stock footage from the Netflix documentary.
The bombshell documentary's teaser, which will be aired tomorrow, features Harry and Meghan talking about "leaking" and "planting" stories.
Everything changed, according to Harry, 38. There is a hierarchy within the family; there is leakage, but there is also story planting.
The press has frequently encroached on Meghan, 41, and Harry's private lives, which worries them.
Robert Jobson, a royal journalist, has now criticized the Netflix documentary's apparent portrayal that the Duke and Duchess of Sussex were "intruded" on during their 2019 visit to Archbishop Tutu's residence.
The Netflix documentary, which will premiere tomorrow, utilized a snapshot of the incident. He tweeted it with the caption: "This photograph used by @Netflix and Harry and Meghan to suggest intrusion by the press is a terrible atrocity. It was taken from a legitimate swimming pool at Archbishop Tutu's Cape Town home.
"There were only 3 occupants of the accredited post. H and M concurred on the stance. I was present." Piers retweeted Robert's article and included an emoji pointing to the tweet to show his support for Robert.
The photographer was certified and in a position certified by the palace and Harry and Meghan personally, the royal expert continued in a later tweet.
Later, Robert shared a picture of Archie, Meghan, and Harry sitting down with Archbishop Tutu and captioned it, "This snap was taken by me @theroyaleditor from the same accredited pool position on my iPhone at Archbishop Tutu's Cape Town residence.
"Nothing was inserted. I was a member of a trio in a UK palace pool. We shared the statements and pictures with the UK media even though no one else was let inside ".
The planned documentary has also drawn criticism for purportedly misrepresenting the use of additional images and video.
A picture of a crowd of paparazzi emerges in the first teaser as Harry claims that he "had to do everything I could to protect my family."
However, the picture is thought to have been shot five years before Meghan and Harry met, at a Harry Potter premiere.
Ingrid Seward, a royal expert, stated to the sources: "I doubt Harry would have noticed, but the carelessness on Netflix's part undermines Harry's comment about guarding his family. This phoney image undercuts his argument."
Meanwhile, the second teaser purported to show a video from Katie Price's trial.
As the paparazzi are shown taking pictures, Meghan adds in a voiceover in the tape, "I realised, they're never going to protect you."
Immediately after, camera crews can be seen lining up to snap photos. However, they may not have been of the Duke and Duchess of Sussex, as the clip shows paparazzi waiting for Katie Price outside Crawley Magistrates Court in December last year.
Also Read: A new Netflix trailer features Prince Harry and Meghan Markle discussing race: It's a phony game