What Is The Reason For The Ban On Miley Cyrus And Dolly Parton's Rainbowland Song
What Is The Reason For The Ban On Miley Cyrus And Dolly Parton's Rainbowland Song
Updated on March 28, 2023 18:39 PM by Andrew Koschiev
A country music legend like Dolly Parton is unquestionably one of the most powerful performers ever. She exudes warmth and optimism that makes people feel good about themselves with her touching voice. The lyrics of Dolly and Miley Cyrus' duet were cited as "too controversial" by one American school board for excluding the song from its spring concert schedule.
'Rainbowland' is not allowed in first grade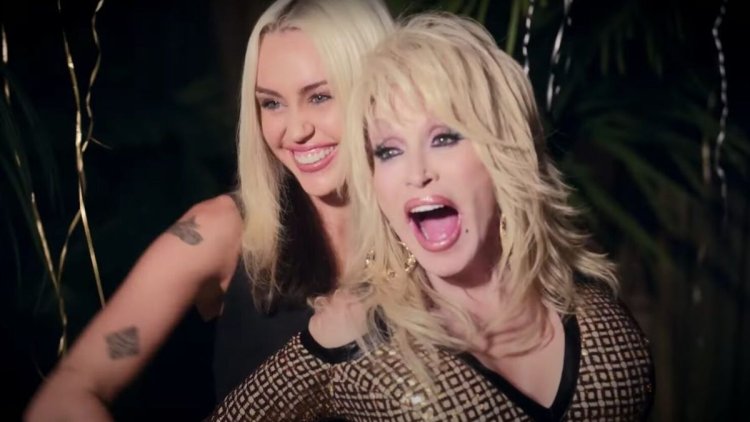 (Image Credits: JamBase)
There is a spring-summer concert happening in Wisconsin. First-grade students learn a few songs every year, then perform them in front of their parents. This year, the organizers have included a Dolly Parton and Miley Cyrus duet in the setlist. When the school board pulled their favorite song from the concert, first graders were shattered by their dream of singing it.
The theme of the song
According to a Wisconsin school teacher on Twitter, several songs themed around rainbows were barred from the concert by the Waukesha County Board. According to her, the board bans the songs 'Rainbowland' and 'Rainbow Connection' from the classic Muppet movie. She added, "When will it end?". Her first graders were eager to perform Rainbowland at their spring concert, but the administration has rejected it. In response to her tweet, Twitterati expressed their concern in comments.
Dolly Parton and Miley Cyrus' song ban reaction
As a result of the administrators' actions, social media users argued that "Rainbowland" should be incorporated into the program. In a comment from one user, he said, "Living in such a world would be nice that is free from negativity, one where you can reach your full potential & be true to yourself. This part was controversial." Having the freedom to be who you are and finding happiness is controversial. Another user commented, "That's really dark."
Also Read :
It's a major career announcement that has Dolly Parton's fans stunned
Miley Cyrus, Brad Pitt, And 23 other Celebrities Aren't Who You Think They Are!
Miley Cyrus was not Director's First Choice: Actors on consideration for Hannah Montana
Miley Cyrus' Comment On Sexuality Sparked Controversy Among Netizens