'Mushy' Images Of Justin Bieber & Hailey Bieber Encircle The Web
'Mushy' Images Of Justin Bieber & Hailey Bieber Encircle The Web
Updated on March 15, 2023 11:02 AM by Andrew Koschiev
Justin Beiber & Hailey's viral images | In the last ten years, Justin Bieber has been one of the most popular pop culture icons. As a YouTube sensation, he made his mark on the music industry through his chart-topping hits. Bieber's name is synonymous with style and music, but even the greatest stars suffer fashion failure occasionally. While in Los Angeles with his wife, Hailey Bieber, he struggled to keep up his low-rise jeans.
Casual Attire Of The Lovebirds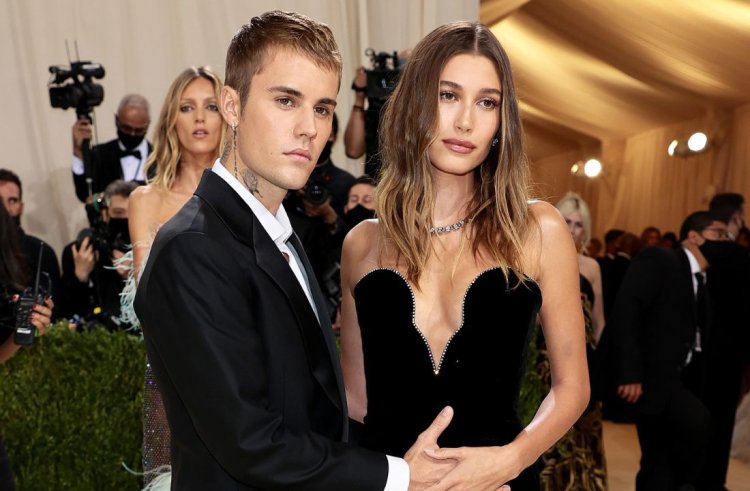 (Image Credits: Hindustan Times )
They stepped out in Los Angeles on Monday after attending the Vanity Fair Oscar party the night before dressed casually. Justin Beiber wore Drew house jeans that were belted low, a grey sweatshirt, and a bright pink beanie. A collared, short-sleeved jacket with grey collars topped it off with a grey sweatshirt. In a casual ensemble of boyfriend jeans, a striped polo, and a black leather jacket, Hailey wore boyfriend-cut jeans. Justin struggled to keep his jeans up, as a photo shows him struggling to keep them up. A portion of Justin's buttocks was visible under his jeans.
Party For The Vanity Fair Oscars
They attended the Vanity Fair Oscars party the night before in Beverly Hills. Hailey wowed the red carpet in a stunning black Saint Laurent gown with silk shoulder pads and draped sleeves on one side and gloves on the other. As a result, Hailey's sophisticated outfit perfectly highlighted her stunning figure, making it the perfect choice for the event. In addition to a pair of dangling silver earrings, she wore a choppy bob haircut that showed off her honey hair and applied flawless makeup. Instead of a suit jacket, Justin wrapped himself in a multicoloured blanket. His outfit consisted of black pants and a black blazer, and he wore a white t-shirt with very wide legs. His tan baseball cap was flipped backwards, and he wore white dress shoes.
Also Read:
Hailey Bieber looks casual as she grabs dinner with Justin
Hailey Bieber's drama forces Selena Gomez to step away from social media.
Hailey Bieber looks casual and elegant as she is seen grabbing dinner with her husband, Justin Bieber