Hailey Bieber looks casual as she grabs dinner with Justin
Hailey Bieber looks casual as she grabs dinner with Justin
Updated on February 25, 2023 18:38 PM by Andrew Koschiev
The Bieber family stepped out of their schedules for their dinner date. Hailey and Justin were spotted in London. Supposedly, it was a dinner date as they could spend quality time with each other.
Like her everlasting style, Hailey was seen to get a semi-casual look with one-shouldered leather LaQuan Smith dress, while Justin looked casual in his yellow fleece and black leather pants.
The dinner date was at Chiltern Firehouse, and the duo came in without much of a buzz and enjoyed a peaceful dinner at the restaurant.
The Bieber Couple in London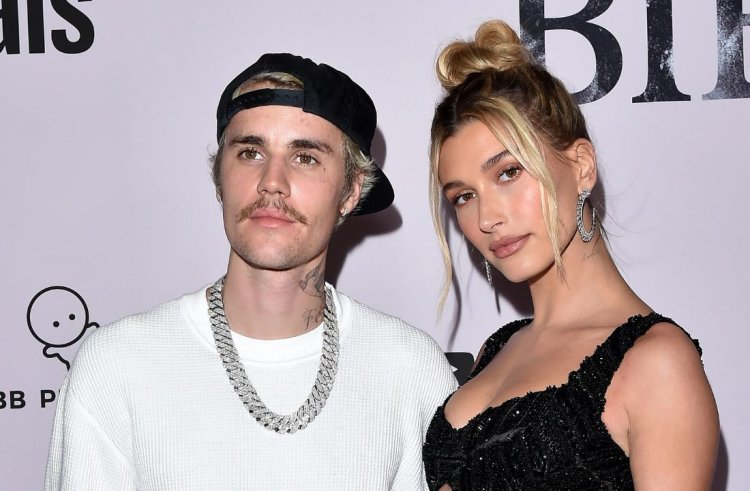 (Image Credits: Fox News)
The couple was visiting London to attend the Moncler Genius Show at Olympia London. Justin and Hailey are also known for their street style, Justin always opts for a casual look, while Hailey dresses according to the event. For this event, we can see her opting for a chic style and Justin going for the casual look.
The couple found a casual dinner date on February 21st after they attended the event with multiple other celebrities. They came to check out the Fall 2023 fashion week trends show for the new era.
Street Style of the couple
The model completed her chic style with black sneakers (leather ones), which added a little bit of height to her with a chunky platform sole.
On the other hand, Justin opted for a more dazzling ensemble with an ornamented black hoodie and an oversized puffer jacket. The singer gave a dramatic finish to the look with a pair of Nike Air Max sneakers.
Known to make appearances in unmatched looks for each other, the couple did the same this time.
We have seen the model dawning looks matching the event, but when it comes to being casual, her go-to look is baggy pants, a crop top, and a hoodie or a pullover. She always completes her look with sneakers.
If you look at her closet, you can find affordable sneakers from Nike, New Balance, or Rebook carefully chosen and arranged frantically to manage her street style.
Hailey's Style
Former ballet dancer, and ex runway model Hailey Beiber has her class when it comes to dressing. Hailey is known to dress according to the event. With her new beauty products, we can see many influencers adopting her look on multiple online platforms.
Also Read: Justin & Hailey Bieber Cuddles At Museum In Italy Amidst Justin's Justice World Tour