Jax Taylor Alleges That Sandoval Cheated Multiple Times On Ariana Madix
Jax Taylor Alleges That Sandoval Cheated Multiple Times On Ariana Madix
Updated on March 25, 2023 10:30 AM by Andrew Koschiev
It is hard to believe the Vanderpump Rules alum is not holding back! He made an explosive claim about Tom Sandoval on Watch What Happens Live with Andy Cohen on Wednesday. In response to Taylor's question, Cohen asked if Sandoval had cheated on Ariana Madix before she met Raquel Leviss. I have been there. Not just in the Miami situation, which was the first week of their relationship, but yes, I have been there before. He told Cartwright that it did not matter whether he did it one time or ten times.
Cartwright's clarification on the issue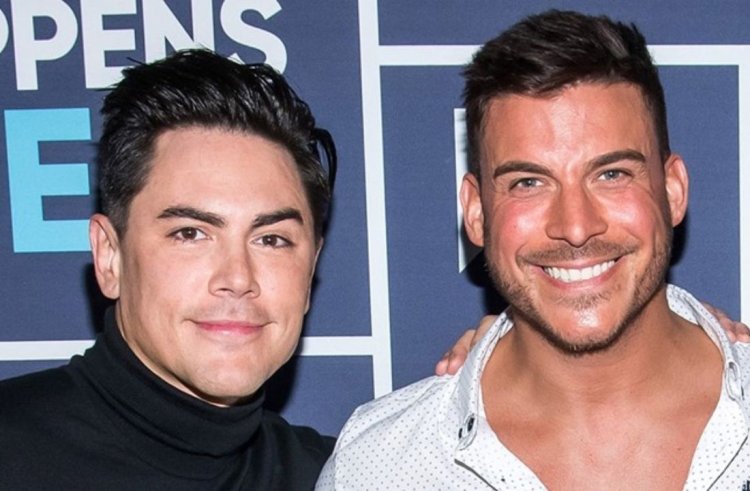 (Image Credits: KVUE)
It was a recent cheating incident, Taylor said. Taylor and Cartwright conducted a recent interview with Rachel Smith. Since news broke that Sandoval and Leviss were having an affair behind Madix's back, the couple has kept in touch with the cast of Vanderpump Rules. According to Cartwright, He talked about Miami girls, but I was far from my time, so nobody believed him.
Taylor noted that he had not done this before, but Cartwright acknowledged, "It's not the first time." While Sandoval and Madix were still dating in season 3, "Miami Girl" had been suspected of hooking up. Madix and Sandoval started dating immediately after Sandoval ended his relationship with Kristen Doute, his previous girlfriend of six years. Taylor advises Sandoval, his former best friend, amid all the Vanderpump Rules drama.
Taylor, about Ariana's choice
It is all about making mistakes in life, and God knows I have done my fair share. He will come down to earth and realize what he's done with the nine-person cover band and the strip mall bar." "It's got to him a little bit, the nine-person cover band and the strip mall bar. This is from me once again. It doesn't mean a lot, but show some sympathy and humble yourself."
The way Ariana stands by you, regardless of whether you guys are a good match or not, for how long? Taylor said that she had endured a lot, and I saw the things that go on behind closed doors. People do not see, but she endures a great deal. Being around him is difficult, so just be humble. A cheating allegation between Sandoval and Leviss led to the breakup of Sandoval and Madix on March 10.
Also Read:
Watch Tom And Ariana Sandoval's Post-Affair Fight From Vanderpump Rules
Amid Ariana Madix's Breakup, Tom Sandoval Went To Raquel Leviss' Place
Breaking The Silence On Her Split From Tom Sandoval, Ariana Madix