Amid Ariana Madix's Breakup, Tom Sandoval Went To Raquel Leviss' Place
Amid Ariana Madix's Breakup, Tom Sandoval Went To Raquel Leviss' Place
Updated on March 09, 2023 11:33 AM by Andrew Koschiev
A split from Ariana Madix left Tom Sandoval fans chirping for more reasons than one - but there's more to it than that. He was photographed visiting his co-star Raquel Leviss apartment just one day after confirming the Vanderpump Rules couple had broken up.
His house remains unmoved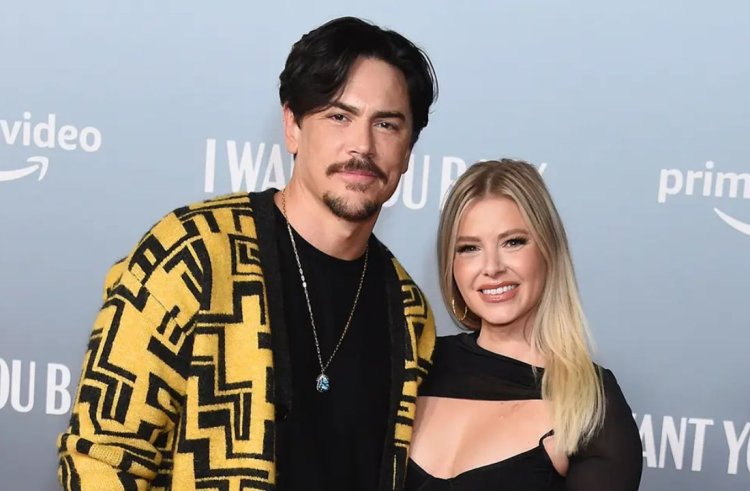 (Image Credits:RadarOnline)
However, it needed to be clarified whether Tom's March 4 sighting was casual or not. He left through another exit after the scene because he had a call time to shoot at her place. An insider previously confirmed Bravo cameras were rolling throughout Raquel and Tom's split, and allegations of an affair-meaning the show's 10th season will likely unveil even more details.
The reality star has not moved out of his home, even though he was recently seen leaving it with Ariana, according to his representative. Tom closed his shop, Schwartz & Sandy's, with co-star and BFF Tom Schwartz after their split, exhorting fans not to direct their frustration there.
Recent learning about this
In a statement posted to Instagram on March 5, he wrote, "I fully understand and deserve your anger and disappointment, but I request you not to involve Schwartz, my friends and family". Schwartz told me he was only informed about this recently and that he was not in favour of my actions.
Additionally, Schwartz & Sandy's might be mine, but there are also three other partners and 20 employees who depend on income from the restaurant to support themselves and their families. Try directing your anger at me, not at them. They did nothing wrong. In closing, the 39-year-old shared that he was taking a break to respect his staff and partners.
Also Read: 'Matching Necklaces' Raise Questions About Raquel Leviss And Tom Sandoval