What stores in New Apple iPhone14: Launch Date, Cost, Leaks, Rumors, and Tips & Tricks
What stores in New Apple iPhone14: Launch Date, Cost, Leaks, Rumors, and Tips & Tricks
Published on September 06, 2022 23:14 PM by Andrew Koschiev
As we all know, the iPhone14is set to debut sooner than expected. The "complete revamp" of the iPhone14 and rumours surrounding its release are hot topics on the internet.
Four smartphones, including two enhanced "Pro" models, will be part of the iPhone14lineup, according to renowned Apple analyst Ming-Chi Kuo.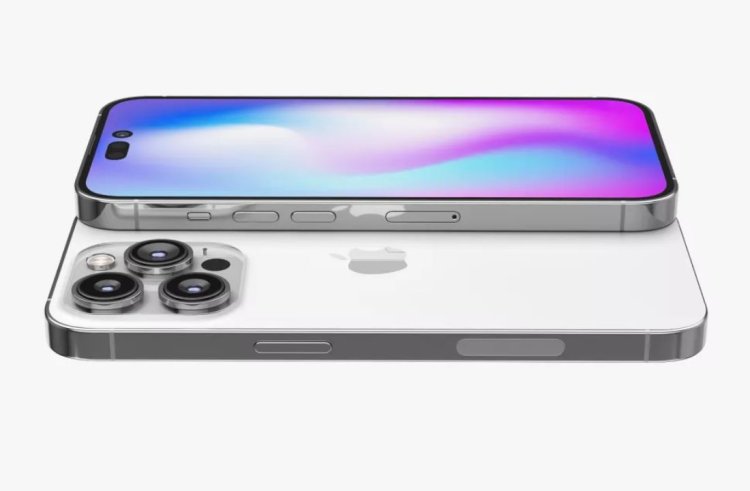 We loved the iPhone13, so we have high expectations for the iPhone14; especially since the entry-level iPhone SE's performance in 2022 is comparable to that of the iPhone13.
Here is all we know about Apple's upcoming iPhone, without further chaos.
1. Is iPhone14 coming out in 2022?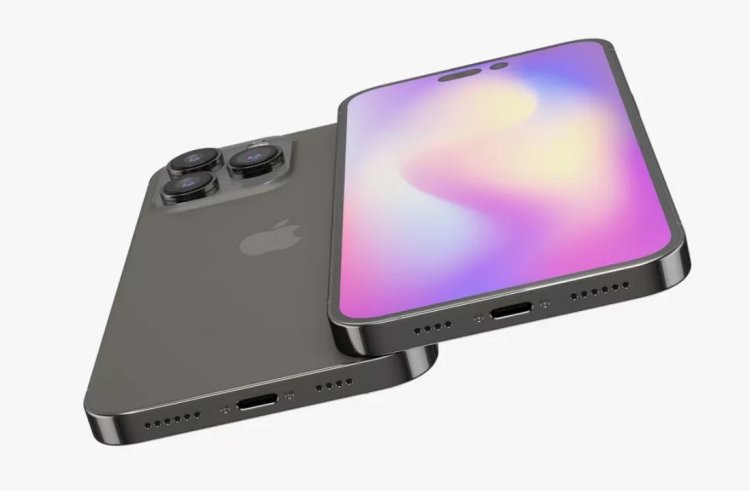 Yes, undoubtedly, it will be released this year. As expected, the iPhone14series, along with its four versions, i.e., the iPhone14, iPhone14 Pro, iPhone14 Max, and iPhone14 Pro Max, will be launched sooner than expected.
2. What is the Launch date of the iPhone14?
This week, on Wednesday, Sept 7, Apple's "Far Out" launch event is expected to feature the anticipated iPhone 14. We've heard a tonne of speculations regarding the new iPhone lineup after waiting for almost a year, including everything from its potential release date and pricing to revisions to the design and new camera functions
Next week sees the release of the iPhone14series. Hopefully, Apple will use that name for its upcoming iPhone series. The firm has only officially announced the launch event that it will throw on September 7, 2022. CEO Tim Cook is anticipated to introduce a new iPad, Apple Watch, and four new iPhone models at the virtual launch event.
Amidst the entire buzz, there are still unending queries about the iPhone 14, Pro, Max, and Pro Max. Will Apple increase the cost of its next-generation iPhones? When will the iPhone14 be available for preorder and purchase? What will make it unique from the iPhone13? And how will it even appear? We will soon be able to answer all of these inquiries.
Also Read: Wi-Fi Technology predicted by humans 100 years back! Is that true? Yes some of the best predictions on technology
3. What is the expected pricing of the iPhone14 in the United States?
According to several previous sources, the iPhone14 is expected to cost more than the IPhone13, which debuted in the US at $799.
Sadly, it appears that Apple will hike the price of the iPhone14 Pro and iPhone14Pro Max by about $100 compared to the iPhone13 series, predicts reputable Apple expert Ming-Chi Kuo.
The iPhone14 Pro will therefore start at $1,099, while the iPhone14Pro Max will do so at $1,199. As some had expected to offset the price hike partially, it doesn't seem like the firm will boost base storage. Like the iPhone13, we anticipate the iPhone14 to launch with 128GB of storage.
The iPhone14 will start at $749, according to the latest report, which is around $50 less than the iPhone13's debut pricing. Although the cost of the forthcoming iPhone generation is rumored to be lower in the US
4. What are the features of the iPhone14?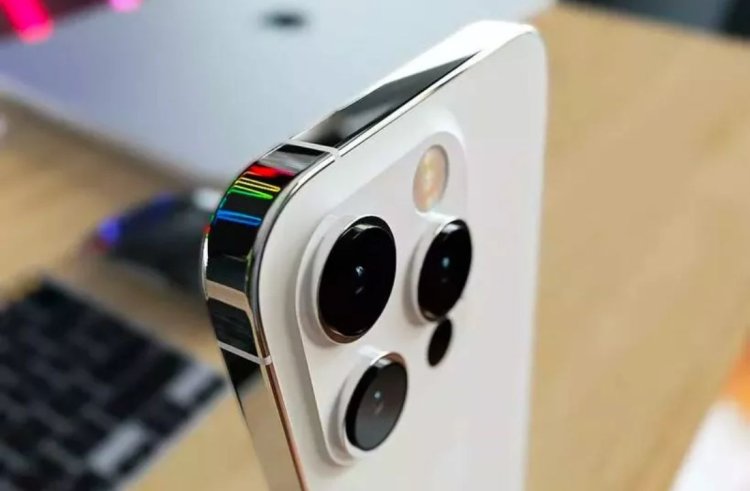 A significant portion of the iPhone14 series' surprise has already been revealed thanks to leaks, but there are unending queries. How Apple responds to these questions on September 7th will determine how exciting the new iPhone14will be.
Gadget freaks will have curious to know the specfifications before its launch: there will be four new iPhone14 models this year, none of which will be "minis," but one of which will have a larger screen and be less expensive than the Pro Max.
We won't go into great detail about all the rumors and speculations, but I do urge you to check out our round-up of the iPhone14, where we discuss each model and the predictions. However, here is a brief summary:
iPhone 14: starting at $800, with a 6.1" 60Hz screen, an A15 processor, and a dual camera
iPhone14Max: Priced at $900, with a 6.7" 60Hz screen, an A15 CPU, a twin camera, and a large battery
iPhone14Pro: Priced at $1,100, with a 6.1" 120Hz screen, an A16 microprocessor, and a triple camera.
iPhone14Pro Max: Triple camera, large battery, 6.7" 120Hz screen, A16 processor, and pricy
Also Read: Most Downloaded Mobile Games
The iPhone14lineup will include four models across two screen sizes, design changes, and camera upgrades. Here are the features of iPhone14, which we know everything we so far
Camera Technology
Design
Promotion Display
A16 Chip
Cooling
Colors
Size Options
Car Crash Detection
Performance
WIFI 6E
Modem Snapdragon X65
Let's start with the iPhone14features in detail:
Camera Technology
Kuo predicts significant advancements in the front-facing camera on the iPhone 14. The improvements to the front-facing camera's auto-focus capabilities will be the most significant adjustment. The front camera has reportedly received its "largest upgrade in years." The camera's performance will be considerably enhanced only by adding auto-focus functionality.
A six-part lens, as opposed to the current five-part lens, is one of the enhancements. The front camera of the iPhone14is also anticipated to have a wider f/1.9 aperture, allowing more light to enter. Uncertainty surrounds other information, but the iPhone's front-facing camera must catch up to the back camera before long.
According to Kuo, the iPhone14Pro and iPhone14Pro Max's rear cameras would be enhanced to 48 megapixels from the iPhone 12's 12-megapixel sensor.
Also Read: The Market Cap Richest Tech Billionaires of 2022
Even though the sensor has 48 megapixels, probably, the iPhone will only produce photographs with a resolution of 12 megapixels. Apple may employ a clever scaling mechanism, similar to certain Android phones, to take the raw 48-megapixel data and produce a 12-megapixel output image with better detail and less noise.
According to Kuo, the iPhone 14's video camera technology will be improved to handle 8K recording for the first time.
Bigger Camera Bump: According to early rumors, some iPhone14variants were supposed to come without a camera bump, but this is no longer believed to be the case. It is anticipated that the iPhone14Pro and iPhone14Pro Max will have larger camera bumps than their forerunners.
Kuo clarified that this is due to the wide camera improvement:
The wide camera was upgraded to 48MP (from 12MP on the 13 Pro/Pro Max), which is primarily responsible for the 14 Pro/Pro Max's larger and more pronounced rear-camera hump. The height of the 48MP 7P lens will grow by 5–10%, while the diagonal length of the 48MP CIS will expand by 25–35%.
Design
According to recent leaks, Apple has gone through most components and improved everything it could. Ian Zelbo's CAD renderings suggest that the new iPhone14Pros may have a more rounded frame and a bigger camera tray. These adjustments are necessary to accommodate the more modern camera hardware found on the iPhone14Pro models. The new design may also indicate larger displays for the Pro models; the iPhone14Pro may have a 6.12-inch screen, up from the iPhone13 Pro's 6.06-inch display, while the iPhone14Pro Max may have a 6.69-inch screen, up from the iPhone13 Pro Max's 6.68-inch display.
According to a rumour based on a JP Morgan Chase investor report, the new titanium chassis for the iPhone14Pro versions may be stronger and more scratch-resistant than steel or aluminum. It is also more resistant to corrosion. Although the likelihood of a titanium chassis is remote, it would mark the first time an iPhone had a chassis made of this material. Apple might also roll out new color schemes, with Purple being the most likely choice.
Also Read: Techcrunch - Officially, Microsoft Launches Its AI-Powered Note Taking App Journal As An Windows App
Promotion Display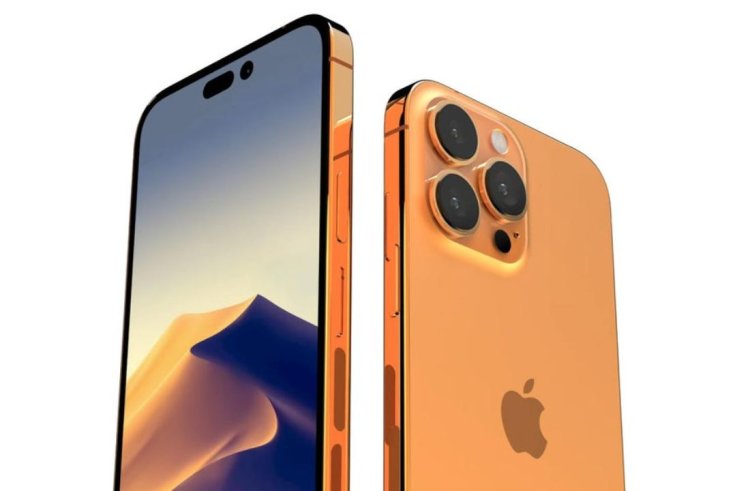 The four iPhone14models, which will be available in 2022, won't all have ProMotion displays with refresh rates as high as 120Hz, contrary to early predictions.
Due to a shortage of the required panels, according to display analyst Ross Young, Apple is likely to limit ProMotion technology to the iPhone14Pro versions. Young has clarified that he believes the iPhone14Pro will continue to have a 120Hz refresh rate. Additionally, it's anticipated that the iPhone14Pro and Pro Max will be the first devices to feature always-on displays. Apple will probably use the variable refresh rate that the 120Hz ProMotion display provides to let the Lock Screen widgets, which were added with iOS 16, continue to function even while the screen is off.
This could also imply that when iOS 16 is made available to the general public, the iPhone13 Pro models might receive this capability. Furthermore, since the iPhone14and previous versions don't support ProMotion display technology, it is quite improbable that they will receive the functionality.
A16 Chip
Apple will introduce the same lineup of smartphones with two separate batches of processors for the first time ever. The new A16 Bionic chip will be available for the iPhone14Pro and 14 Pro Max, claims analyst Ming-Chi Kuo. The iPhone14and iPhone14Plus will continue to use Apple's A15 Bionic chipset.
However, rumors and leaks indicate that the A16 Bionic chipset will be similar to the A15 Bionic design and utilize the same N5P manufacturing process.
The Taiwanese research company TrendForce has approved the A16 processors that would power the iPhone14Pro variants' shared 6GB of RAM.
RAM: The iPhone14and iPhone14Pro models will include 6GB RAM, the same amount of RAM seen in the iPhone13 Pro models, according to Ming-Chi Kuo and other sources. Taiwanese research company TrendForce has also supported this.
Also Read: Technologies Whose Supremacy And Net Worth Will Extend In 2022
Cooling
High-end iPhone models are expected to adopt a vapour chamber thermal system starting in 2022, which Apple is rumored to be "aggressively testing." The VC thermal system is expected to be needed for the high-end iPhones due to their higher computational power and better 5G connection rates.
Samsung, Razer, and LG smartphones already use vapour chamber cooling technology, which keeps a device cooler under stress
High-end models may soon adopt the vapour chamber thermal technology, even though it is unknown whether it will meet Apple's strict criteria.
Colors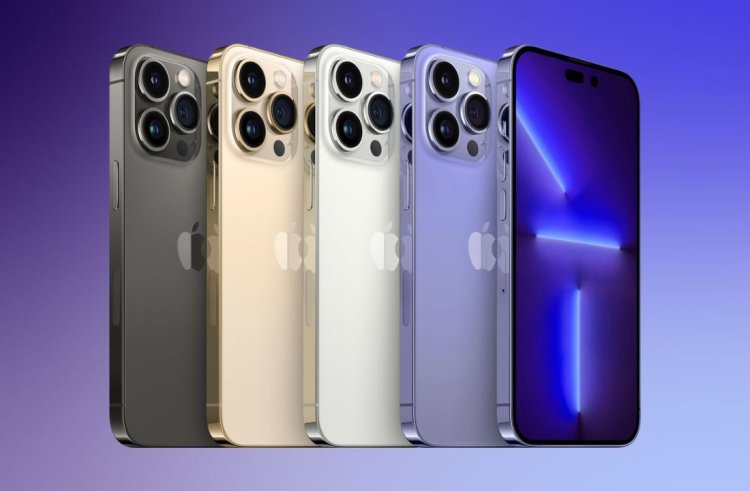 What colours will you choose to sport this year? What is currently known indicates that there will be some significant modifications from the iPhone13 lineup.
The iPhone14and iPhone14Max will reportedly come in the following hues: green, purple, blue, black, white, and red, according to rumours. The iPhone13 is red, starlight, midnight, blue, and pink for reference. This indicates that Apple will no longer use the pink hue this year. The names of the hues are probably not precisely referenced in this leak. For example, "black" probably refers to midnight, while "white" probably means starlight.
The iPhone14Pro and iPhone14Pro Max will reportedly come in green, purple, graphite, silver, and gold, according to the same rumour.
Size Options
There won't be a 5.4-inch iPhone in 2022 since Apple is ending the "small" series due to disappointing sales. The iPhone13 mini likely be the last of Apple's tiny devices; moving forward, it's anticipated that the company will concentrate on making larger iPhones
The 6.7-inch iPhone14Max will replace the tiny model, and there will be four new iPhone models: the 6.1-inch iPhone 14, 6.1-inch iPhone14Pro, 6.7-inch iPhone14Max, and 6.7-inch iPhone14Pro Max.
Also Read:Ageing? Experts create a technique to reverse human skin aging by up to thirty years!
Car Crash Detection
Apple is working on auto collision detection technology for the iPhone and Apple Watch, which could debut in 2022. It will alert the user if it detects an increase in gravitational force during a collision using sensors like the accelerometer.
The iPhone or Apple Watch would automatically contact emergency services to request aid when a car crash was detected. It's possible that this function was developed specifically for the 2022 release of the Apple Watch Series 8 and the iPhone14 models. Still, it's unlikely that it will just be available on those devices. The current Apple Watch and iPhone devices will have their Fall Detection feature extended.
Performance
A significant shift in how "Pro" models and non-Pro models are differentiated is anticipated with the release of the iPhone14series.
Apple has never limited the availability of its most recent chipset upgrade to the iPhone14Pro and iPhone14Pro Max. While the iPhone14and iPhone14Max will continue to use the A15 chip found in the current iPhone13 series, an A16 chip upgrade is planned for these two models
The same 5-nanometer manufacturing process used to create the A15 and A14 will also be used to create the A16 chip, which will be housed inside the iPhone14Pro and iPhone14Pro Max. This limits annual performance improvements, but it doesn't guarantee they won't happen.
Also Read: The future of mobile is the future of everything
According to a recent supply chain report, preliminary testing of the A16 processor found inside the iPhone14Pro and iPhone14Pro Max showed "only a few percent" more performance when compared to the A15 chip. Apple has since enhanced the A16 chip's thermal management to boost performance further. This finally indicates that the A16 may experience a shift that is more significant than initially anticipated in the real world.
Wi-Fi 6E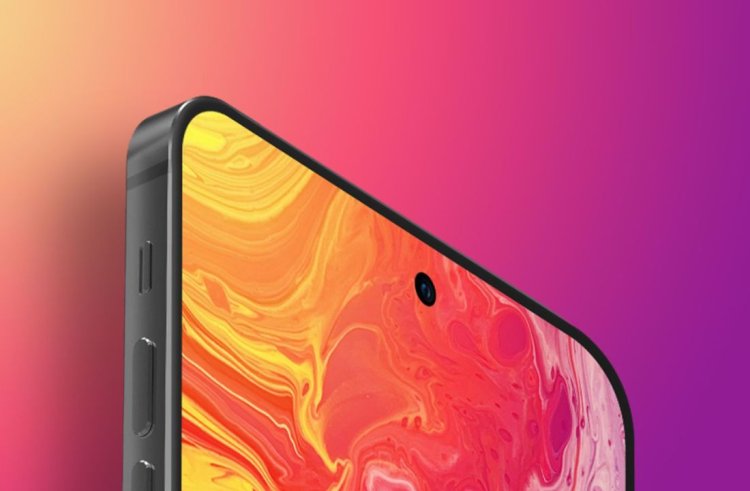 The iPhone14will have Wi-Fi 6E connectivity, according to Apple analyst Ming-Chi Kuo. Kuo claims that Wi-Fi 6E will be able to deliver the fast wireless communications needed for AR and VR experiences. Additionally, it is projected that this technology will be used in 2022 mixed reality headgear.
Wi-Fi 6E uses the 2.4GHz and 5GHz frequencies in addition to the 6GHz frequency to enhance bandwidth and decrease interference while maintaining the performance improvement and low latency provided by Wi-Fi 6.
2TB Storage: Apple introduced a new 1TB storage tier with the iPhone13 Pro models and reports say that with the iPhone14 upgrade, Apple may expand it even further to 2TB. However, given that the source of this rumour isn't always reliable and that there won't be 2TB storage option, it should be treated with some caution.
Additionally, there were suspicions that the iPhone14 Pro series may launch with 256GB of storage, but subsequent evidence suggests this is untrue. The handsets will instead ship with 128GB of storage as standard.
Also Read: iPhone 14 series: Apple keeps most important new features a secret
No Physical Sim slot but more storage
Rumors based on Apple's decision to provide 1TB variants of the iPhone13 Pro models have suggested that the iPhone14models may come with a 2TB storage option. Nevertheless, some contradictory rumours also imply the opposite. Considering that the new camera features are probably the heavy 8K recording option, many people think the iPhone14Pro versions could start at 256GB instead of 128GB.
Several rumors also claim that Apple may release a batch of iPhones with an e-SIM as the only model and no physical SIM card slot. This rumor is in response to Apple purportedly pressuring US carriers to release devices that only support e-SIM. This is a challenging achievement to pull off, though, because some nations do not permit e-SIMs, and many consumers might choose to purchase an iPhone with a real SIM tray for various reasons, including its usefulness for both domestic and foreign travel.

Modem Snapdragon X65
The Snapdragon X65 modem from Qualcomm will be used in iPhone14 models to give a 10 GB 5G modem and antenna system. The iPhone14 models probably contain satellite-based emergency communication functions because this modem also supports satellite connectivity. Wi-Fi 6E connectivity, 2TB of storage, and an eSIM-only design are additional feature enhancements. Future iPhone14models could potentially have other surprises.
RF chip - Qualcomm's freshly acquired Snapdragon X65 modem will be found inside the iPhone14 models. The SnapdragonX65 is a 10 Gigabit 5G-modem and antenna system designed specifically for smartphones. In addition, Apple switched from Samsung, the supplier, to TSMC for new RF chips made with its technology.
The more recent RF chips will be built using the enhanced 6nm production technique, which might result in a smaller package and less power use. This might prolong battery life. Additionally, the new chip will support Wi-Fi 6E on the 2.4GHz and 5GHz frequencies.
Also Read: The iPhone 14 is coming next week; here's every new feature
Satellite connectivity- The iPhone's capacity to interact through satellite connectivity was initially predicted for the iPhone13 last year, but it never materialized.
Once more, the iPhone14series is reported to include this function. In fact, according to Ming-Chi Kuo, this feature's hardware development has already been finished. Whether Apple has signed the requisite financial agreements to launch it this year is the question.
According to Bloomberg, users of the iPhone will be able to communicate even when they are outside the coverage area of conventional cellular networks, thanks to satellite connectivity. According to the plan, this capability will only be used for communication and emergency scenarios. For instance, you would be able to report significant catastrophes like plane crashes, sinking ships, and other calamities and contact emergency responders via the Messages app.
Once more, it's not certain if the iPhone14will support this feature. But the necessary hardware is present. Additionally, iOS 16 indicates that Apple is still working on the feature, according to 9to5Mac. The event's artwork may make a subtle reference to the new satellite features.
5. What name has been given to the iPhone 14?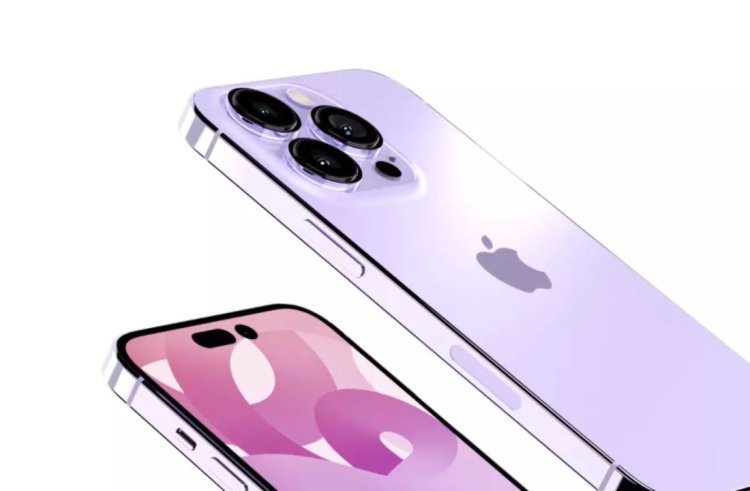 We anticipate the iPhone unveiled in 2022 to be the iPhone 14, given that the 2021 iPhone was truly marketed as the iPhone 13. Whether Apple ever switches back to the "S" branding is unsure, although reports suggest the 2022 iPhone will be a strong upgrade to deserve a new number entirely.
Three names are anticipated: the iPhone 14, iPhone 14 Pro, and iPhone 14 Pro Max. The name of Apple's upcoming 6.7-inch non-Pro iPhone is undisclosed, though. Recent reports indicate that this gadget might actually be branded the iPhone 14 Plus, even though it has previously been referred to as the "iPhone 14 Max."
Also Read: Everything we know about Apple's upcoming 2022 iPhones.
6. Can iPhone14 go underwater?
The Apple iPhone is not waterproof, but the iPhone7 (Plus), iPhone 8 (Plus), and iPhoneX, including iPhone13 and iPhone14, are water resistant. After the iPhone7, Apple described every model as "splash, water, and dust resistant" under controlled laboratory settings. Apple says these issues are temporary and "may decrease with normal wear." Your guarantee does not cover liquid damage.
So yes, the iPhone14 is water-resistant, according to IEC standard 60529. All iPhone14 versions have an IP68 rating (maximum depth of 6 meters up to 30 minutes). This indicates that the iPhone14is resistant to a few drops of ordinary liquids like rain and accidental spills. The device can also withstand submersion for up to 30 minutes at a maximum depth of 6 meters.
Also Read: Top 55 Best Reality TV shows all the time
Apple advises staying away from the following with your iPhone to prevent liquid damage:
Using your iPhone while bathing or swimming
Exposing your iPhone to water pressure or moving quickly, such as when taking a shower, water skiing, wakeboarding, surfing, jet skiing, etc.
Using your iPhone in a steam or sauna
Using your iPhone outside of the recommended temperature ranges or in very humid situations
Having your iPhone fall or have other repercussions
Taking apart your iPhone, which includes removing screws
Additionally, you should keep your distance from products like soap, perfume, insect repellants, lotions, and solvents. You should use tap water to clean your equipment.
7. Will iPhone14 have a USB c?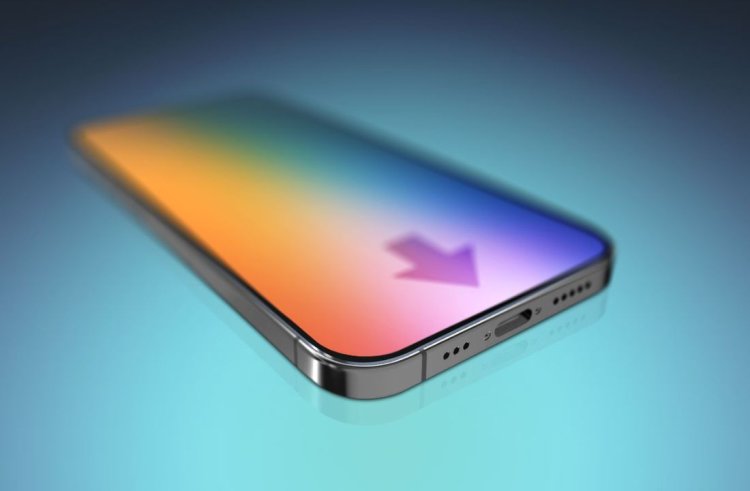 There are anticipated to be four versions of the iPhone14 series—the iPhone 14, iPhone14Max, iPhone14 Pro, and iPhone14 Pro Max—will be released by Apple, as we all know. And while the iPhone14 series will include certain modifications and a new iPhone14 Max model, it may also mark a pivotal moment in the product's history. These iPhones might be the last ones made with a Lightning port. There are several causes for this.
The European Union's single-port rule
The only significant reason Apple would be required to take this action is that the European Union has already passed a rule requiring a single charging connector on all mobile phones. The new regulations may make it illegal for Apple to sell iPhones with the recognizable Lightning connector in most European countries by the fall of 2024, including Italy, France, Spain, Germany, Portugal, and many others. Type-C is now the standard port for all EU smartphones, tablets, and cameras.
Apple will then only have three choices: cease selling iPhones in Europe (unlikely), switch to the universal USB Type-C connection, or design an iPhone that only charges wirelessly. The last one is also extremely unfeasible at this moment.
Of course, since the rule won't take effect until 2024, Apple still has time to introduce the iPhone 15 series in 2023 with a Lightning port before it abandons it in favor of a more available option.
Sales of this model will be considerably impacted, though, as Apple will only be able to offer the iPhone15 series for a short period. The company normally sells a newly released iPhone at its stores, or before being phased out, it must be sold through stores for at least two years.
Because of this, many believe that the iPhone14 might be the last iPhone to feature a Lightning port, including famed Apple Analyst Ming Chi-Kuo. He has said that Apple will transition to a USB-C iPhone starting next year, which might speed up transmission and charging speeds, though the specifics will still depend on iOS support. Although Kuo has been saying this for a time, Apple will probably need to move shortly, given the EU legislation.
Also Read: Watch the Apple iPhone 14 September event: what to expect from 'Far Out'
The Lightning port has been on thin ice.
The Lightning port will soon be obsolete, regardless of whether Apple decides to convert to USB-C or not. The gadget you currently use with a Lightning connector won't necessarily become worthless as a result, though. It is still possible to use lightning to Type-C cables and adapters, which are widely available.
You might doubt whether you should purchase the iPhone14 now or hold off until the subsequent iPhone port era.
Returning to the future iPhone14, the solution is straightforward: It wouldn't matter nearly as much as you presumably believe. The transition to a newer port occurs gradually rather than abruptly, like a light switch being turned off. The iPhone 14, even though it is the final iPhone with a Lightning connector, will still be useful for years as long as you have a Lightning charging cable, which you will certainly find for several years.
8. Will iPhone14 have a touch id?
Undoubtedly, we wouldn't anticipate under-display Touch ID on the iPhone14line because there aren't many signs of that just yet, even though an early leak suggested it would happen. But it's feasible that it will appear on the iPhone 15 or later.
The other qualification is that, despite the patent's apparent focus on fingerprint scanning, the technology also makes mention of facial recognition applications. Since Apple has been working on under-display devices for much longer, it may eventually be able to use Face ID with one.
Also Read: Are you fed up with old Games? Why don't you try the most famous new games of 2022?
Therefore, it is something we might see instead of (or in addition to), but given that leaked photographs show visible Face ID components on the iPhone14 range, that is probably still over a year away.
Although there has long been speculation that Apple is developing an under-display Touch ID system, the most recent leaks indicate this won't happen. Most of the evidence is against Touch ID, even though this patent offers a glimmer of hope for its future.
9. Will iPhone14 have 120 Hz?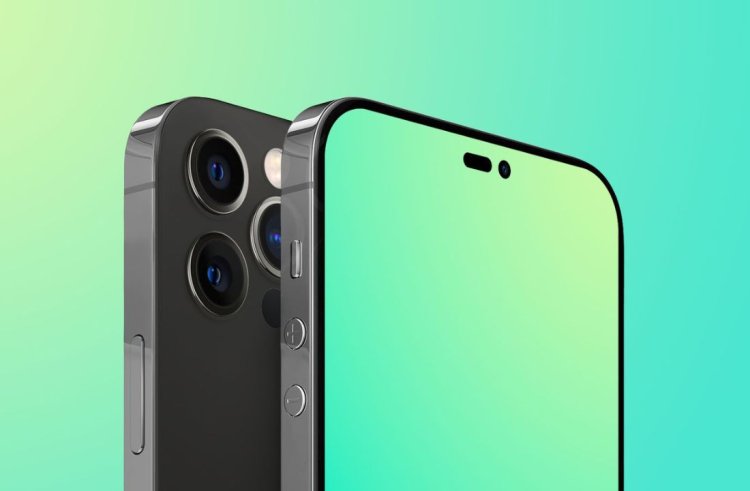 In a research note for Haitong International Securities, analyst Jeff Pu claims that this year Apple would make it's Pro and non-Pro iPhone models considerably more similar than before - in terms of the screens and memory amounts used.
According to reports, all four iPhone14 models—not just the two Pro models—have 120Hz screens. In addition, all four iPhone14versions will have the same amount of RAM—6GB—across the board.
All four smartphones may have identical displays and memory, but the cameras will still be one feature that sets professional models apart from non-professional ones.
According to Pu, the Pro models will also include the much-rumored 48 MP main camera and start at 256GB of storage (while the non-Pro models supposedly start at 64GB).
10 . Does iPhone14 have a fingerprint?
The iPhone14 is reported to include a new biometric unlocking system, specifically an in-display fingerprint reader. The Samsung Galaxy S21 and the Google Pixel 6 are two examples of premium Android phones that include this feature because it's a terrific workaround for those who wear masks.
If these rumors about the iPhone14are accurate, Apple will be integrating Touch ID into its iPhone displays for the first time. Currently, Touch ID is integrated into buttons, such as the Home button on the entry-level iPad and most recent iPhone SE, or in the power button of the iPad Air and iPad mini. However, renowned Apple analyst Ming-Chi Kuo predicts that iPhones might take another 12 months to get this function.
11. Will iPhone14 have a notch?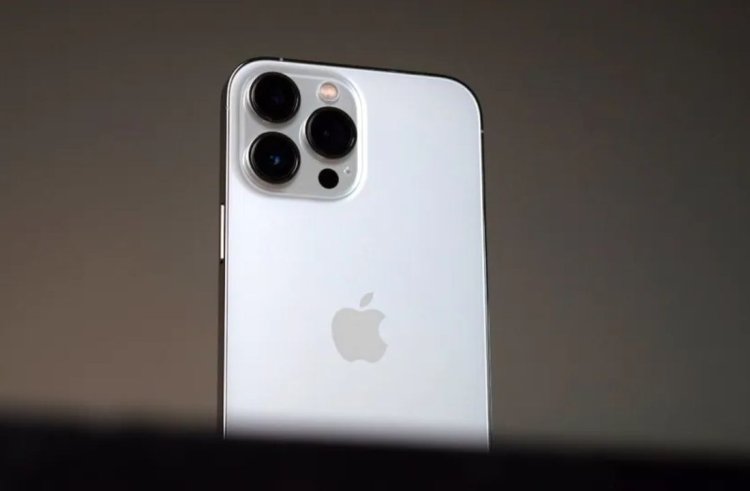 On the Pro models, the iPhone14 notch will be replaced by a "pill and hole-punch" design, while the base models will retain the classic notch design but with a smaller size. In both instances, Apple has crammed all the necessary parts into a smaller area.
A recently published Apple patent application may likely describe the straightforward strategy utilized.
Background
Apple first introduced the notch design in 2017 with the unveiling of the iPhone X.
There was a tonne of new technology inside the notch:
Speaker
Dot projector
Infrared Camera
Front Camera
Ambient Light Sensor
Food illuminator
Proximity Sensor
Microphone
Thanks to two adjustments, Apple could reduce the notch size in the iPhone13. The speaker and microphone were first relocated to the bezel from the notch. The separate Face ID components were integrated into the second step.
Apple is anticipated to tackle the Pro and non-Pro models differently for the iPhone 14. The former's screen will have two distinct cutouts: a round hole for the front-facing camera and an elongated oval pill shape for the rest of the screen. The notch will still be present in the latter, but it will be smaller. Due to these shifts, Apple must cram the same amount of technology into a smaller space.
Also Read: Diablo is a dungeon crawling action role-playing video game series that consists of three major games:Diablo, Diablo II, and Diablo III
I-phone Notch reduction
What Apple is proposing is deploying a prism. The infrared emitter can be placed outside the notch/pill area, beneath the display, with the beam being rotated 90 degrees using a prism. Since the prism would occupy less room than the emitter, the remaining components may fit into a smaller notch or cutout.
A mirror angled at 45 degrees may accomplish the same effect, but a prism is notably mentioned in one of the patent application's images. Quartz glass is used to reflect infrared light.
Final words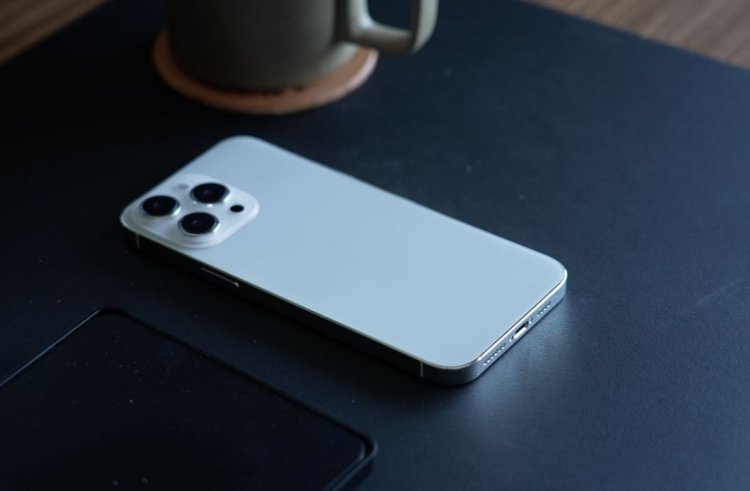 Are you excited with us to witness the launch event that has now been slated to take place on September 7? so we don't have much longer to wait to discover the iPhone14lineup.