Top 55 Best Reality TV shows all the time
Top 55 Best Reality TV shows all the time
Updated on October 06, 2022 18:34 PM by Andrew Koschiev
Over the past thirty years, reality television has advanced significantly
Since reality TV has been around for so long, it has developed into a format where unscripted stories unfold in a somewhat documentary-like manner. These can be real competition programs like "American Idol" or "RuPaul's Drag Race" or slice-of-life programs that follow a chosen subject and weave together particularly dramatic events to create a story. Reality TV has consolidated into a single, pervasive type of entertainment that is here to stay.
The seven not-yet-famous housemates were unsure if anyone would watch The Real World when it initially aired on MTV 30 years ago this month. We did, and eight years later, Survivor sparked a seismic expansion in reality TV, with singing contests, dating shows, and celebrity trainwrecks quickly flooding in to take over the airways. Although detractors claimed reality TV would spell the death of society as we know it, it has developed over time to forge its own unique culture that is occasionally corny, occasionally chaotic, but never less than intriguing.
Nowadays, reality television genuinely has something to offer everyone, from uplifting programming to guilty-pleasure mudslinging and everything in between. In honor of The Real World's significant anniversary, we at facts wow are helping out by digging deep and choosing the 50 best reality shows of the last 30 years. We prioritized quality and watchability when ranking them, but we also considered a show's legacy, length, and cultural impact. The result is a highly biased guide to the best reality TV there is.
Our list of the best reality series ever aims to choose representatives from each category of reality television and emphasize their best qualities. Therefore, if you've been interested in watching reality TV but have been turned off by the handful you've seen, this list should be a good resource for helping you decide which shows you'd like to attempt. On the other hand, if you're a die-hard fan of all things reality TV, we ask you to join us for a trip down memory lane and explore some uncharted territory.
Of course, you'll have opinions of your own, so join us in the comments section to share your thoughts on what we should have rated higher or lower and to share any favorites we might have forgotten.
KEEPING UP WITH KARDASHIANS(2006-2021)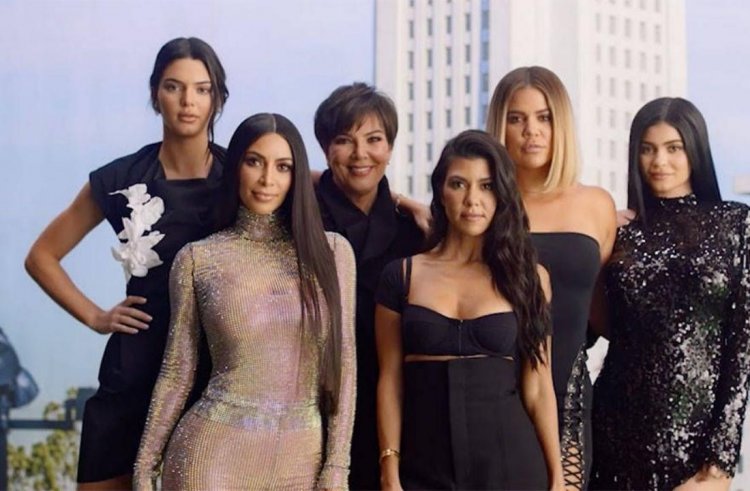 Starring: Khloé Kardashian, Kim Kardashian, Kourtney Kardashian
Network: E!
Rating: TV-14
Rotten Tomatoes Score: 20%
Without at least mentioning "Keeping Up With the Kardashians," the E! network's flagship series, it would be difficult to talk about the history of reality television. The Kim Kardashian reality TV series premiered in 2006. They chronicled the lives of Kim, her mother, Kris Jenner, and sisters Kourtney, Khloe, Kylie, and Kendall as they developed their modeling and business empires. Before becoming the new Hulu series "The Kardashians," the show aired for 20 seasons. Simply put, this series' extraordinary longevity is why it was chosen over the new one. In all honesty, "Kardashian" is the first name that springs to mind when you think of "reality TV."
DAISY OF LOVE(2009)
Starring: Riki Rachtman, Daisy de la Hoya, David Amerman
Network: VH1
Rating: TV-14
IMDb Rating: 4.4/10
Although this spinoff series from VH1's dating show "Rock of Love" was created, it isn't nearly as fun; therefore, "Daisy of Love" made a list instead. The Riki Rachtman-hosted series is exactly what it says on the tin: After being rejected by Bret Michaels, Daisy de la Hoya, a participant from "Rock of Love," is given the option to select her heartthrob. You can't help but binge the entire series in one funny weekend because the males they choose to compete for Daisy's affection are all in varying degrees of dysfunction. Their inability to play well together gives the series a chaotic, unhinged feeling that is so addictive.
THE MOLE(2001-2008)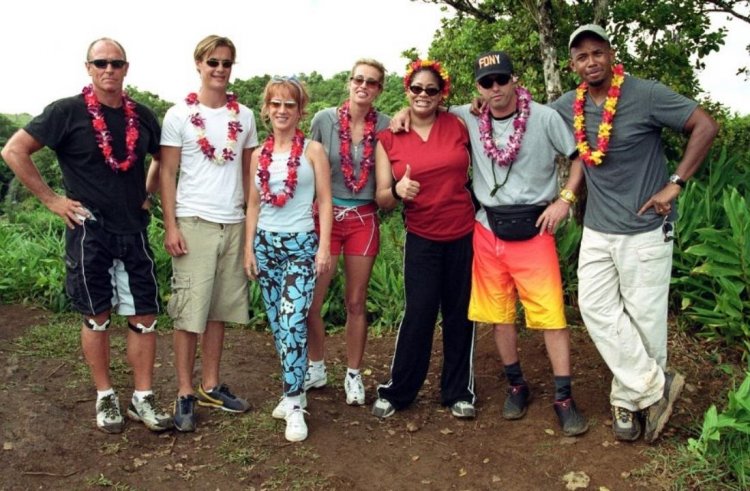 Starring: Anderson Cooper, Heather Campbell Willison, Dorothy Hui
Network: ABC
Rating: TV-PG
Rotten Tomatoes Score: 40%
There is "The Mole" for those who liked "Survivor" but felt the game required a few more nuanced levels of complexity. The spy show "The Mole," hosted by Anderson Cooper, is about a group of strangers who are brought together to compete in a series of games for cash. They bank a particular sum of money for each game they win. However, one of them was employed to sabotage the games by the show's creators. The titular Mole is this person. The player who survives the entire season without being eliminated gets the entire sum of money amassed by the team. The more eliminations you survive, the better your ability to identify who the Mole may be. You must pay attention, but it is unquestionably worth it.
THE UNDERCOVER BOSS(2010-PRESENT)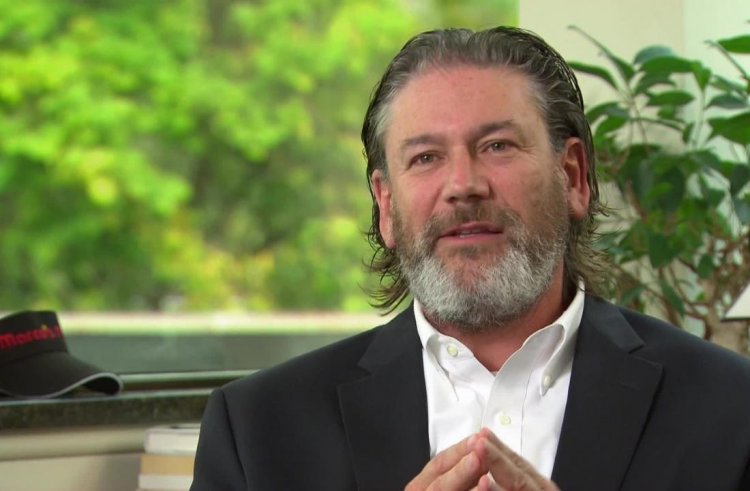 Starring: Mark Keller, Brie Thiele, Stephen J. Cloobeck
Network: CBS
Rating: TV-PG
IMDb Rating: 5.8/10
The idea behind "Undercover Boss" is straightforward: The boss of a firm goes undercover as a new hire to learn what it's truly like to work for their company. The supervisors gain a strong understanding of who they are employing and what work circumstances can be modified by interacting with lower-level workers. The most interesting part of the episode is when they meet the workers who are having problems in their personal lives and learn what they can do as their employer to help them feel less stressed. Fish out-of-water humor and copious amounts of crying are prevalent.
GHOST ADVENTURES(2008- PRESENT)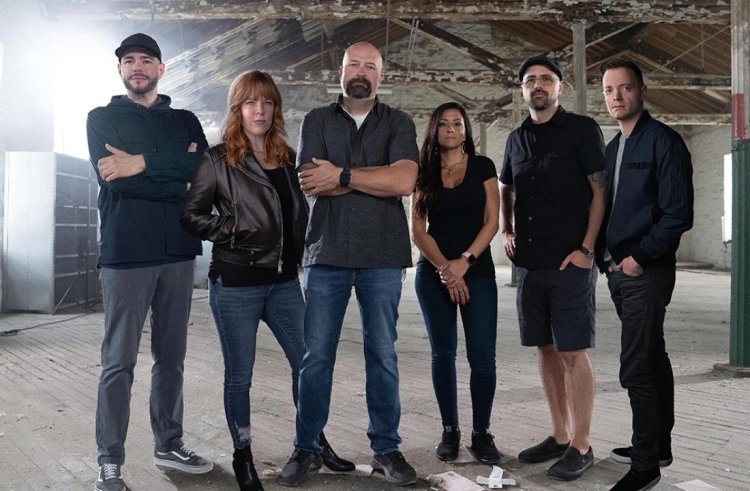 Starring: Zak Bagans, Aaron Goodwin, Billy Tolley
Network: Travel Channel, Discovery+
Rating: TV-PG
IMDb Rating: 7.3/10
There are several reasons why the paranormal is an interesting topic. But what interests me more than the topic is the people who choose to make a career out of studying it. There are many television programs about ghosts, but "Ghost Adventures" stands out because of its host Zak Bagans' sense of humor. You never quite know how seriously to take Mr. Bagans, who alternates between being a terrifying showman and a funny goofball. Every location his squad travels is said to be the terrifying place on Earth, and they are constantly about to engage in combat with the most wicked creatures there are. Although he appears to be genuinely interested in uncovering proof of the paranormal, his illogical approaches frequently end up being hilariously absurd.
MY BIG FAT FABULOUS LIFE (2015-PRESENT)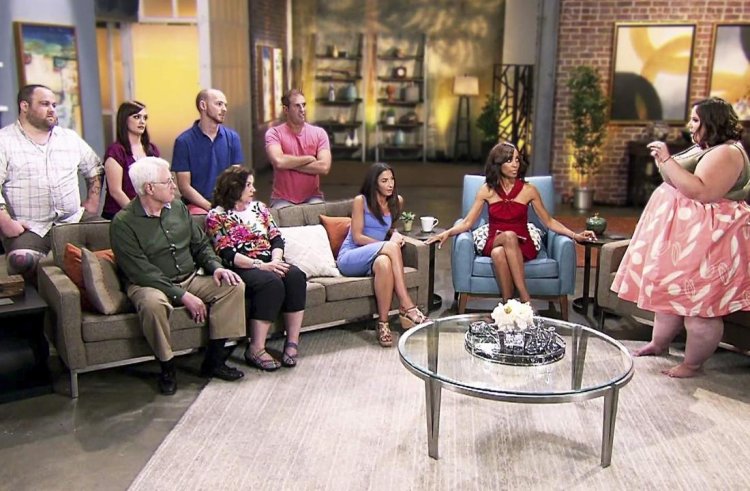 Starring: Whitney Way Thore, Buddy Bell, Chase Severino
Network: TLC
Rating: TV-14
IMDb Rating: 3.4/10
The goal of "My Big Fat Fabulous Life" is to highlight that being a certain size doesn't have to define who you are, as opposed to creating a series that explores the hardships of being overweight in the current world. Whitney Way Thore, who gained notoriety due to a video of her dancing going viral, has no intention of changing who she is. Her desire to live a particular style of life is unaffected by how others view her size. She dances, dates, and lives life to the fullest; this TLC series chronicles it all.
BELOW DECK (2013-PRESENT)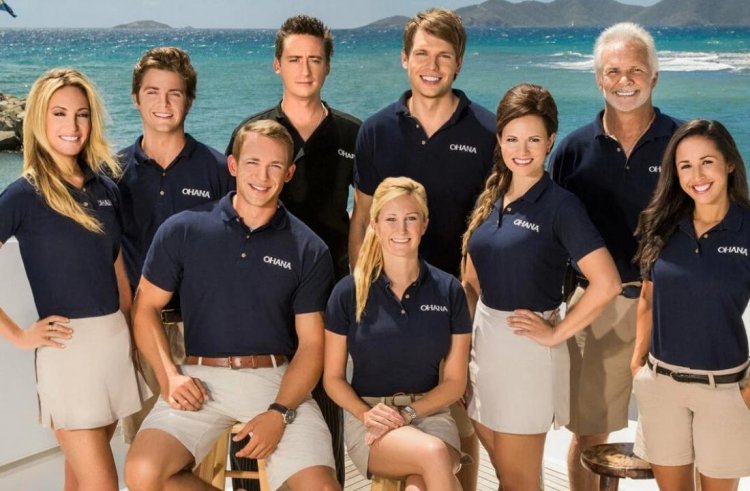 Starring: Lee Rosbach, Kate Chastain, Eddie Lucas
Network: Bravo
Rating: TV-14
IMDb Rating: 7.4/10
Have you ever imagined what it would be like to be wealthy enough to purchase your gigantic yacht and hire a large staff to maintain it somewhat in the manner of a hotel? But that's not what "Below Deck" is about. Instead, it centers on the staff of a sizable yacht striving to ensure that it functions something like a hotel. Naturally, they have all the working drama that is expected. Still, when you add affluent visitors, exotic settings, and copious amounts of alcohol, you have a profitable series that continues to produce spinoffs.
SIMPLE LIF (2003-2007)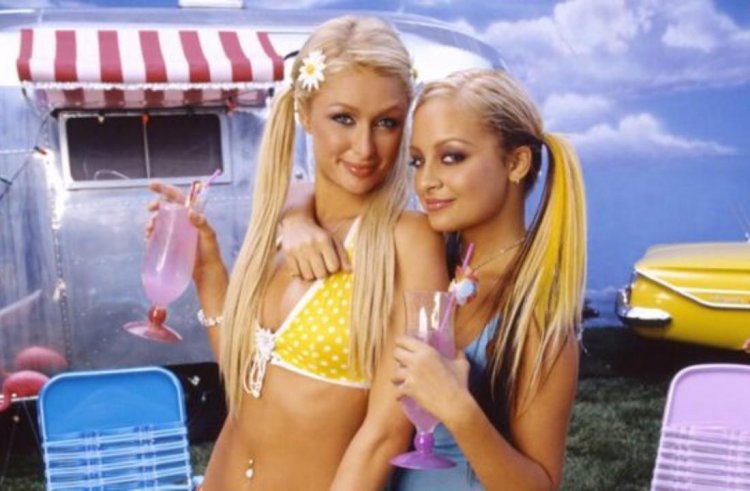 Starring: Paris Hilton, Nicole Richie, James DuMont
Network: Fox, E!
Rating: TV-14
IMDb Rating: 4.0/10
Reality television was still developing in the first decade of the twenty-first century. Anything was being thrown at the wall by the producers to see what would stick. The plots didn't have much substance, the productions were frequently hurried, and the editing was confusing. This explains why "The Simple Life" is still mentioned in popular culture today. The idea of watching two wealthy women—Paris Hilton and Nicole Richie—trying it out in the "regular" world and doing "normal" jobs was at least interesting enough to keep viewers watching, despite the show's many production flaws. Many reality shows now stand on this early pioneer's solid shoulders.
HELL's KITCHEN(2005- PRESENT)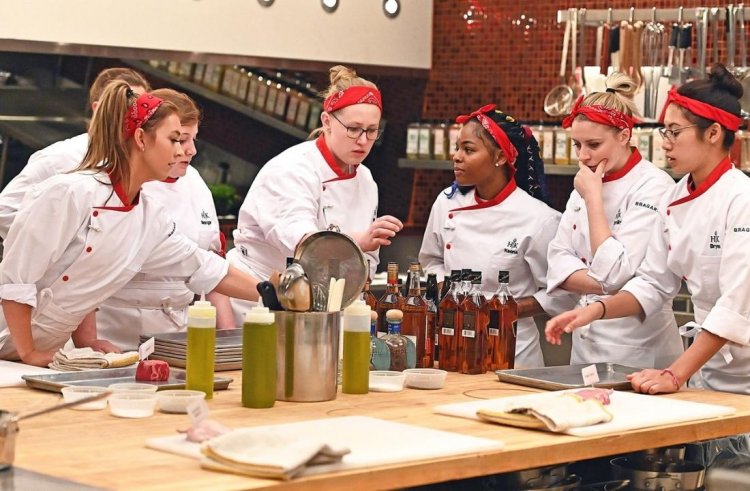 Starring: Gordon Ramsay, Jean-Philippe Susilovic, Scott Leibfried
Network: Fox
Rating: TV-14
Rotten Tomatoes Score: 68% (Audience)
Cookery shows used to have multiple cameras and a single chef narrating their process to viewers at home, teaching them the numerous methods required to achieve professional cooking in their own homes. That model was abandoned for Gordon Ramsay's "Hell's Kitchen," a raucous, dramatic competition show about cooks striving to be the greatest with Ramsay yelling directives and comments at them. You can hardly digest what just transpired before moving on to the next episode for another shot of high-octane cooking adrenaline since episodes fly by so quickly.
PROJECT GREENLIGHT(2001-2015)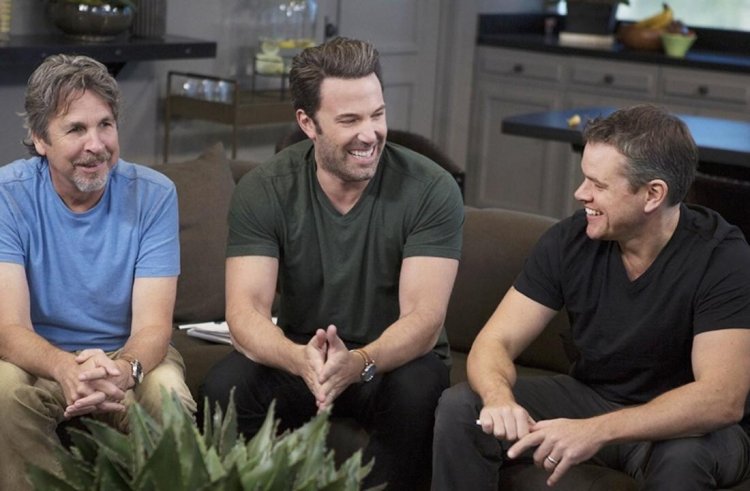 Starring: Chris Moore, Ben Affleck, Matt Damon
Network: HBO, Bravo
Rating: TV-MA
Rotten Tomatoes Score: 88%
"Project Greenlight" was required viewing for aspiring filmmakers in 2001 who hoped to one day receive the chance to try their hand at producing a respectable Hollywood picture. A movie studio was going to give a total unknown the chance to take the writer/seat directors for the first time in recent memory. For Season 1, it was important to find a writer and director. Finding distinct writers and directors was a major theme of Season 2. The same was done in Season 3, except this time, the aim was to create a horror film. Season 4 was only looking for a director, but they ended up with more than they expected. The television show offers a fascinating insight into the drama that occurs behind the scenes of movies and the filming process itself.
FLAVOR OF LOVE(2006-2008)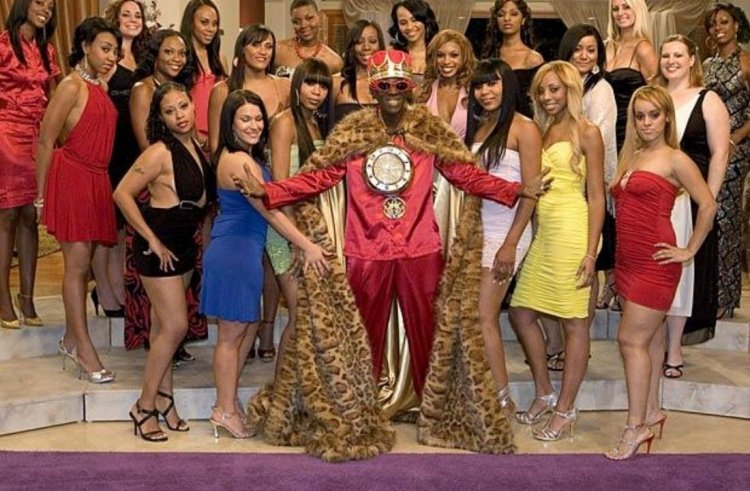 Starring: Flavor Flav, Ricky B. Head, Dion Graham
Network: VH1
Rating: TV-14
IMDb Rating: 4.5/10
For hype man Flavor Flav, "Flavor of Love" is the conclusion of a love story that started with heartache. Season three of "The Surreal Life" cast member Flav fell head over heels with Brigitte Nielsen. The "Strange Love" television series was based on their courtship. The song "Flavor of Love" describes Flav's search for a new life partner after their failed relationship. In this cheap but entertaining parody of "The Bachelor," a group of women strives to become Mrs. Flavor Flav. It's unclear if Mr. Flav truly believed that he would discover his true partner through this absurd method, but it sure makes for compelling entertainment.
LAGUNA BEACH: THE REAL ORANGE COUNTY (2004-2006)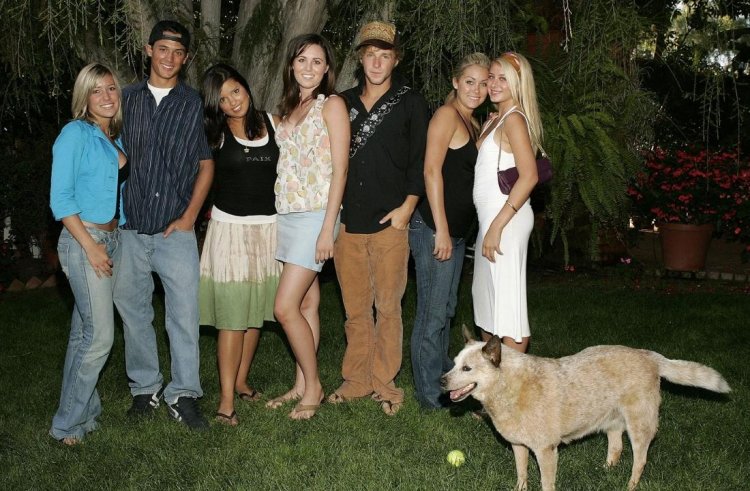 Starring: Kristin Cavallari, Talan Torriero, Stephen Colletti
Network: MTV
Rating: TV-PG
IMDb Rating: 4.7/10
Every generation appears to need a television show that allows them to daydream about living in idyllic California. The beach flicks starring Frankie Avalon, and Annette Funicello was popular among baby boomers. There was "Beverly Hills 90210" for Generation X. "The O.C." and "Laguna Beach: The Real Orange County" were popular among millennials. The latter is an unscripted series that, as the name implies, follows the lives of wealthy youngsters from Orange County as they navigate the drama of becoming adults. Part of the draw is that there is so much drama that, at times, it seems more like a reality show than anything like reality.
THE HILLS (2006-2010)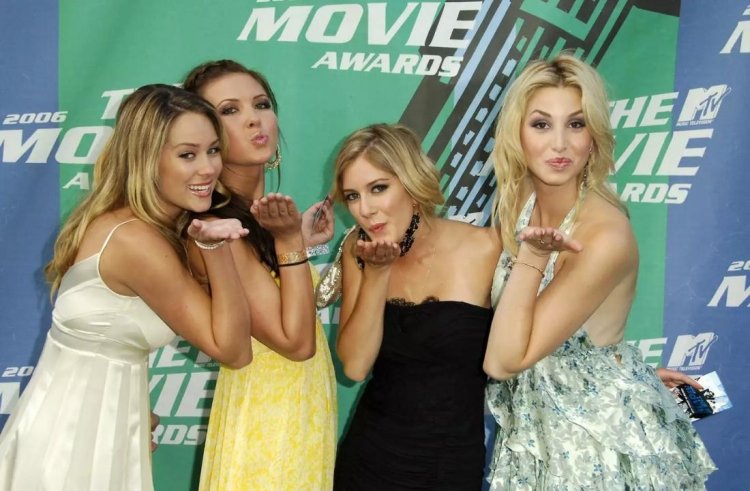 Starring: Audrina Patridge, Heidi Montag, Lauren Conrad
Network: MTV
Rating: TV-PG
Rotten Tomatoes Score: 52%
What happens when the young people from "Laguna Beach" grow up and must find employment in the "real world"? That is the topic of the "The Hills" sequel television series. These young people's lives don't change all that much. It's still funny even though they're still dressing up in designer clothes, dining at upscale establishments, and visiting beaches while getting worked up over little issues that don't matter in the big picture. Additionally, the show marked a significant turning point for reality television because, during this run, the production's caliber experienced a dramatic rise.
THE CARBONARO EFFECT (2014-PRESENT)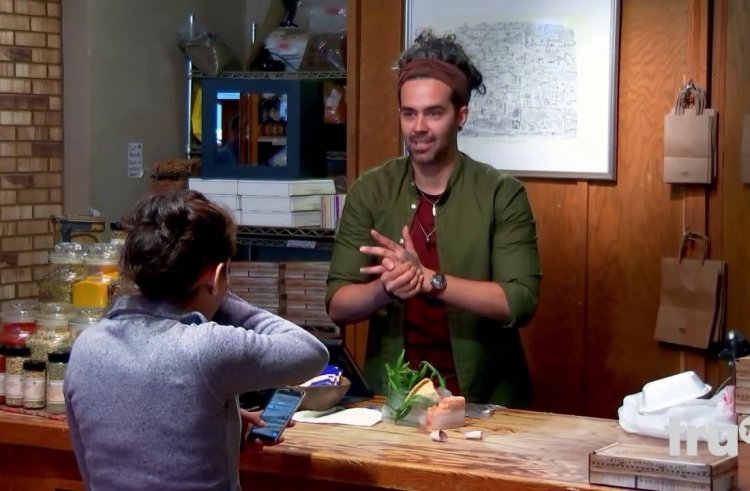 Starring: Michael Carbonaro, Keith Ham, William Tokarsky
Network: TruTV
Rating: TV-14
IMDb Rating: 7.4/10
Hidden camera program programs are hilariously absurd. Seeing common folks, we can relate to in improbable circumstances will always be appealing. These shows can occasionally be cruel, though. People sometimes find themselves in incredibly terrible situations. Thankfully, this hidden camera magic series focuses on optimism and enjoyment. The audience members are left in amazement of the world around them as magician Michael Carbonaro plays with their perceptions of how things are supposed to operate by impromptu performing mind-blowing illusions. We are charmed by their genuine, unfiltered reactions.
THE TERRACE HOUSE (2015-2016)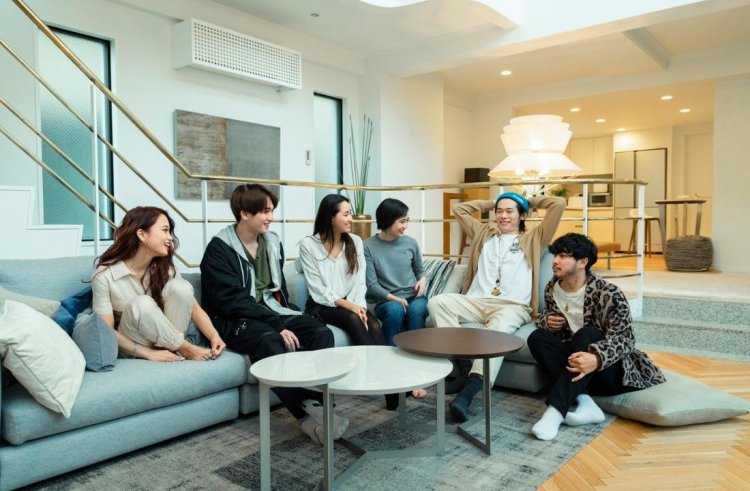 Starring: You, Reina Triendl, Yoshimi Tokui
Network: Fuji Television, Netflix
Rating: TV-14
IMDb Rating: 8.1/10
Many reality shows focus on single people looking for love. Most audience members can quickly relate to this idea because it is universal. Finding real ties is more critical with the Japanese television show "Terrace House," even if it means leaving as friends. It has excellent production values, and the drama isn't too strong to make viewing it seem like you're on the edge of your seat. The show occasionally has competition, but it can also just illustrate what it's like for those actively looking for love.
LOVE ISLAND U.K(2015- PRESENT)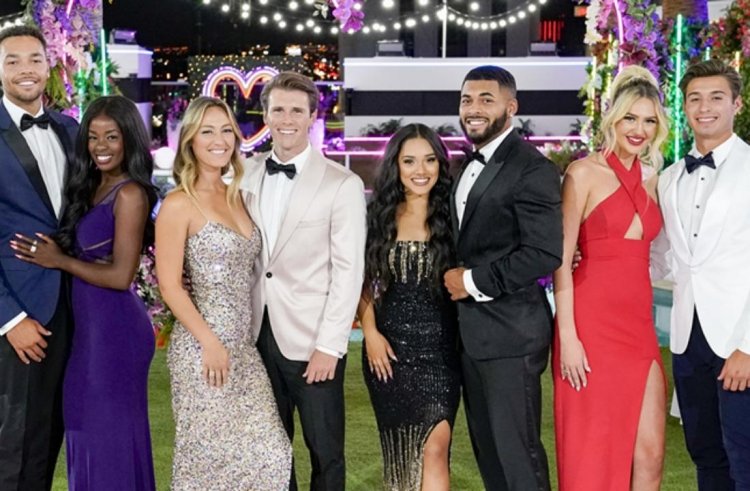 Starring: Iain Stirling, Caroline Flack, Laura Whitmore
Network: ITV2
Rating: TV-MA
IMDb Rating: 5.1/10
The complete opposite of "Terrace House" is "Love Island." While the show claims its cast members' main goal is to find love, the series' execution suggests otherwise. This is not a program about young people hoping to find their true love. This show's purpose is to put viewers in vulnerable positions where their animal instincts take over, and they start thinking about things other than love. Because there is so much of it, the cast is open about their motivations, and it's hilarious that the British version of the show triumphs.
WIFE SWAP(2004-2020)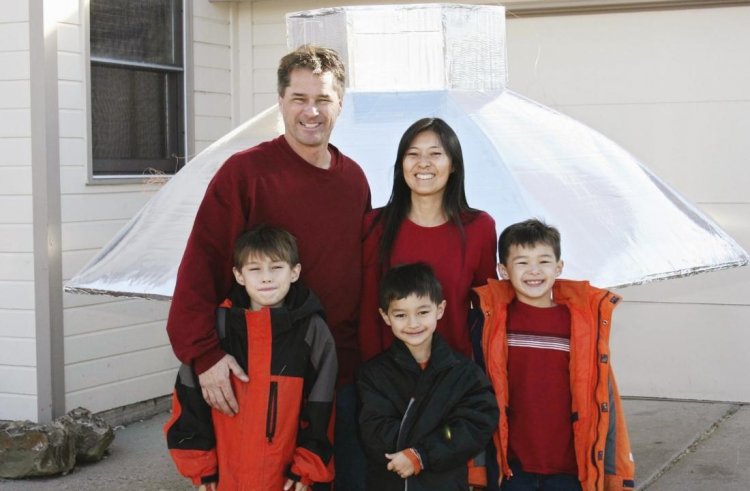 Starring: John Schwab, Brian Lee, Robert Robinson
Network: ABC, Paramount Network
Rating: TV-PG
IMDb Rating: 4.5/10
The phrase "Wife Swap" sounds far more suggestive than it is. The show offers an intriguing look at what occurs when someone is forced to leave their normal life and temporarily adopt someone else's way of life. It clarifies the notion that although families are fantastic, they can occasionally become a little too reclusive and cut off from the outside world. For example, the infamous "God Warrior" episode features a woman who is so committed to her religion that the idea of tolerating anyone who holds different beliefs than she does is seen as a personal attack. The program can serve as a powerful reminder of the value of keeping an open mind.
TOP CHEF(2006-PRESENT)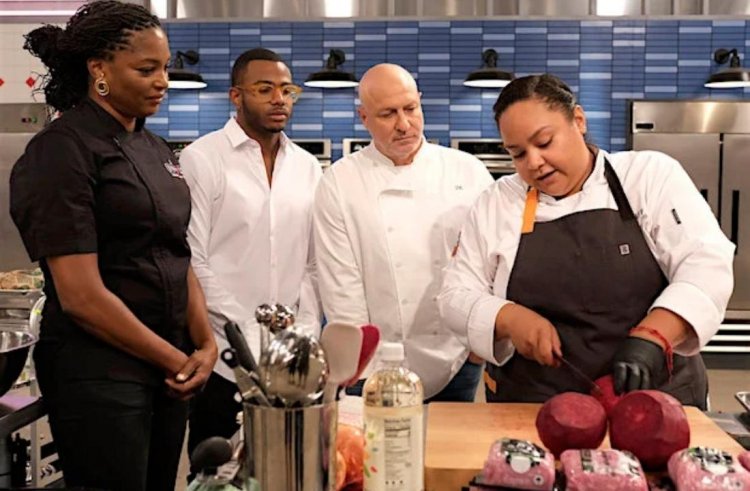 Starring: Tom Colicchio, Padma Lakshmi, Gail Simmons
Network: Bravo
Rating: TV-PG
IMDb Rating: 7.6/10
The cooking show "Top Chef" moves the action from a typical studio kitchen to a huge soundstage. The focus of "Top Chef" is the competition, not instructing viewers in restaurant-style culinary methods. These competitors are committed to one objective: to demonstrate their value. The television show was so popular that it gave rise to other spinoffs, including "Top Chef Master," "Top Chef Junior," "Top Chef Amateurs," and others. The finest, though, continues to be the original.
IMPRACTICAL JOKERS(2011-PRESENT)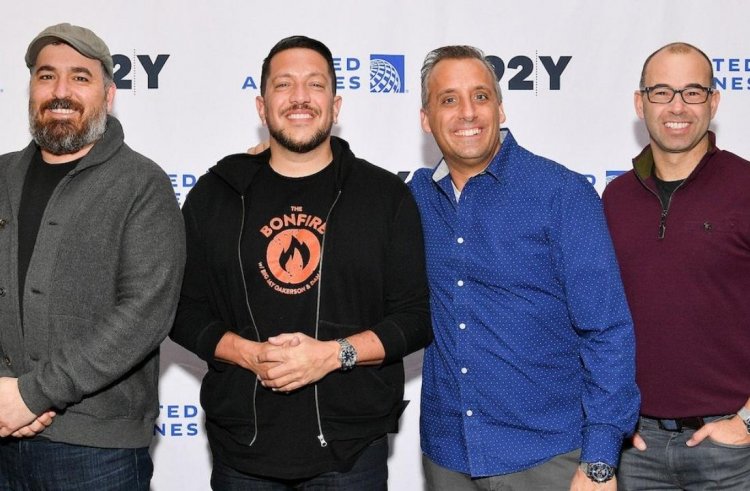 Starring: Brian Quinn, James Murray, Sal Vulcano
Network: TruTV
Rating: TV-14
Rotten Tomatoes Score: 89% (Audience)
The creative choice of "Impractical Jokers," a unique take on hidden camera shows, is to put their hosts in unpleasant situations rather than innocent bystanders. Each episode has the hosts compete against one another in challenges that require them to embarrass themselves in front of total strangers. At the same time, everyone else stands by in the background giggling and making things worse. Whoever has the most challenges lost must endure a punishment that is both painful and hilarious to see at the end of each episode. The hosts frequently embark on tours to continue entertaining the show's devoted viewers.
MYTHBUSTERS(2003-2018)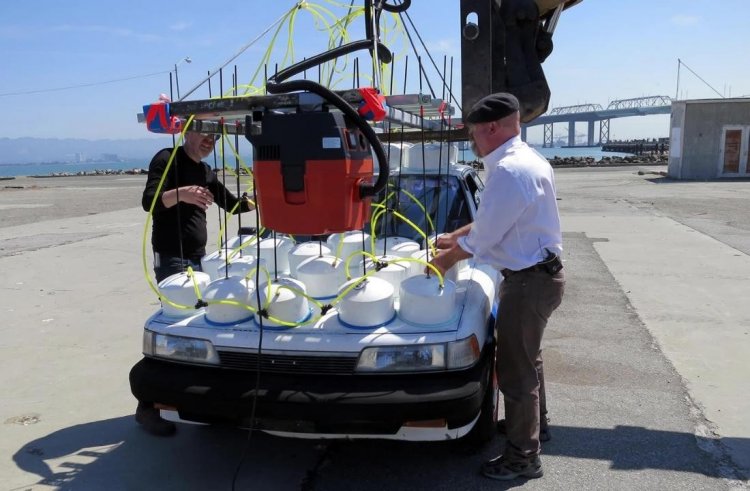 Starring: Jamie Hyneman, Adam Savage, Robert Lee
Network: Discovery Channel, Science Channel
Rating: TV-PG
IMDb Rating: 8.3/10
There aren't many well-liked television programs that actively promote critical thinking among their viewers. Bill Nye, the Science Guy for adults, "Mythbusters," performed the kinds of fantastic experiments that Bill's PBS program probably would never let. The hosts' engaging personalities plus the massive magnitude of the tests made the program engaging. But its premise made it so unique that it tit long-held assumptions about how things operate. This was a group of individuals who weren't willing to take facts at face value and instead probed further to independently confirm the truth.
THE BACHELOR (2002-PRESENT)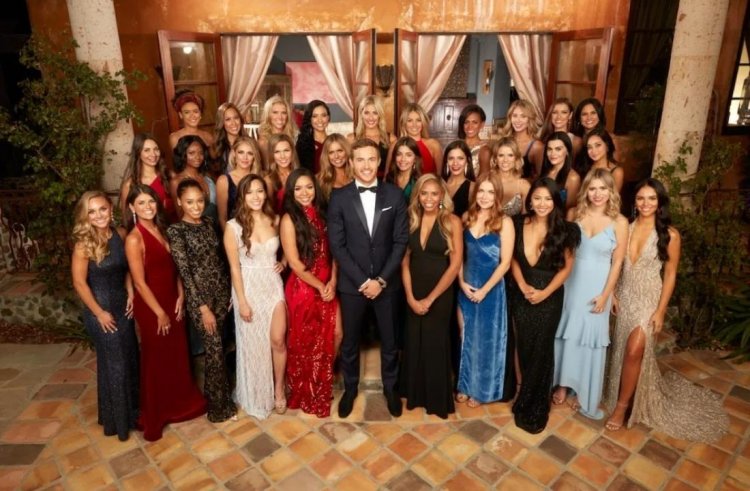 Starring: Chris Harrison, Brad Womack, Sean Lowe
Network: ABC
Rating: TV-14
IMDb Rating: 3.1/10
The ABC television series "The Bachelor" premiered in 2002 and has continued till this day. This could be regarded as the beginning of the competitive dating genre of reality television. Even while similar shows existed before "The Bachelor," the premise of a man dating several women to find his true love was so well-executed that it gave rise to a whole universe of spinoffs. There are many different regional variations of the show, including "The Bachelorette," which is essentially the same show with the genders switched, "Bachelor in Paradise," which offers contestants a second chance at love, and "Bachelor Pad," which is the same as "Paradise," but in a house, and "The Bachelor."
JERSEY SHORE (2009- 2012)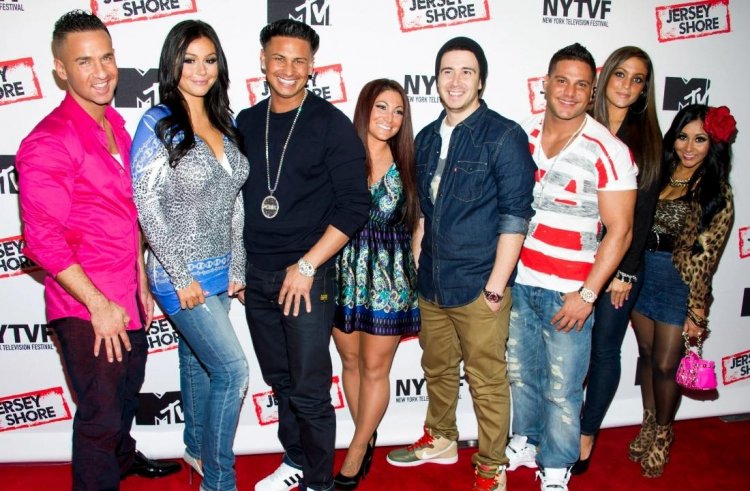 Starring: Paul "Pauly D" DelVecchio, Sammi "Sweetheart" Giancola, Nicole "Snooki" Polizzi
Network: MTV
Rating: TV-14
Rotten Tomatoes Score: 42%
Before its run ended, "Jersey Shore" shone brightly for three years. In contrast to other shows on this list, the idea is limited. In the show, a bunch of young people spend their summers having as many parties as possible. The show's main purpose is to watch the cast abuse their bodies with alcohol and say/do absurd things every night. There are a few minor plots that continue across the episodes. Although the main series may have ended early, many of the cast members have continued to work on other projects, and a few spinoffs have also been quite successful.
LOVE IS BLIND (2020-PRESENT)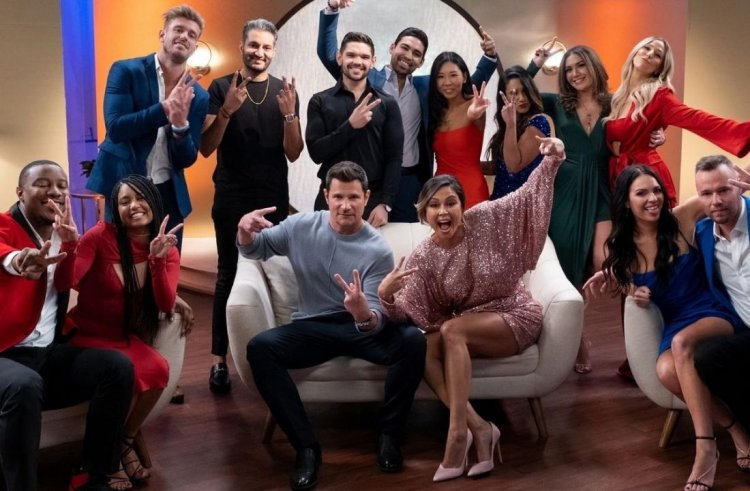 Starring: Nick Lachey, Vanessa Lachey, Shayne Jansen
Network: Netflix
Rating: TV-MA
Rotten Tomatoes Score: 76%
After several decades of reality television dating shows, the programmers behind such content still manage to devise intriguing methods to switch things up. For instance, "Love Is Blind" explores the question of whether or not it is possible to fall in love with someone purely based on their voice and personality. Behind a wall, a group of people gathers and make an effort to communicate with one another. Of course, most of the cast relies on flimsy criteria when making decisions, but getting there is frequently an exciting ride.
KITCHEN NIGHTMARES(2017- 2014)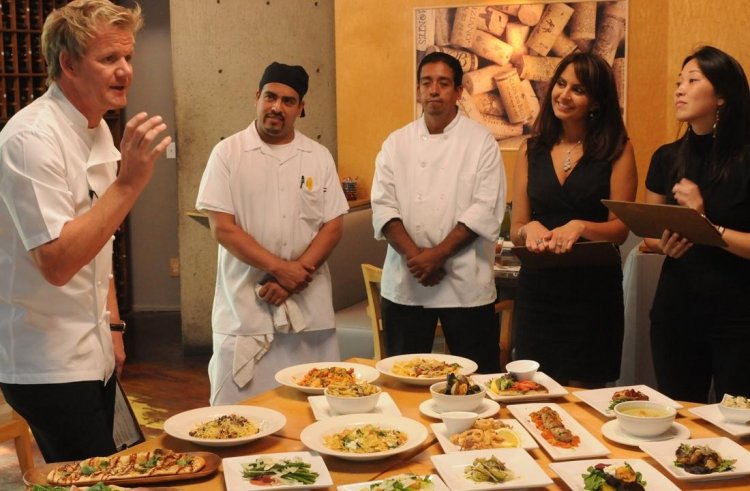 Starring: Gordon Ramsay, Arthur Smith, Kim Seeley
Network: Fox
Rating: TV-14
Rotten Tomatoes Score: 67% (Audience)
A "Kitchen Nightmares" episode is like riding a rollercoaster. Everything initially seems very typical. We get to know the restaurant's owners and learn more about their background and inspiration for starting the company. Once you've settled in, Gordon Ramsay enters and looks at every flaw in the operation, including the poor food, the terrible service, and the filthy kitchen. Then a lot of heated debates follow. However, when Gordon finally puts in the effort to turn the company around, you can't help but be moved by the narrative's development.
THE REAL HOUSEWIVES OF BEVERLY HILLS(2010-PRESENT)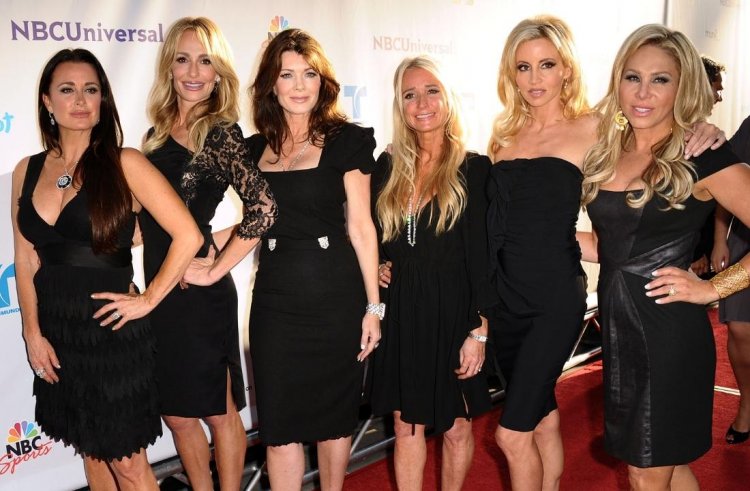 Starring: Kyle Richards, Adrienne Maloof, Camille Grammer
Network: Bravo
Rating: TV-14
Rotten Tomatoes Score: 5.2/10
After "Laguna Beach" and "The Hills," the "Real Housewives" franchise is like the next stage in spiritual development. Each series—there are several—selects a location where the ridiculously wealthy reside and stir up trouble. The purpose of this is to remind us that no amount of money in the world can make up for the psychological work you need to undertake to cure your problem. "The Real Housewives of Beverly Hills" is superior to all the others in terms of the massive number of memes and amusing videos it has generated.
THE UNDATEABLES(2010-PRESENT)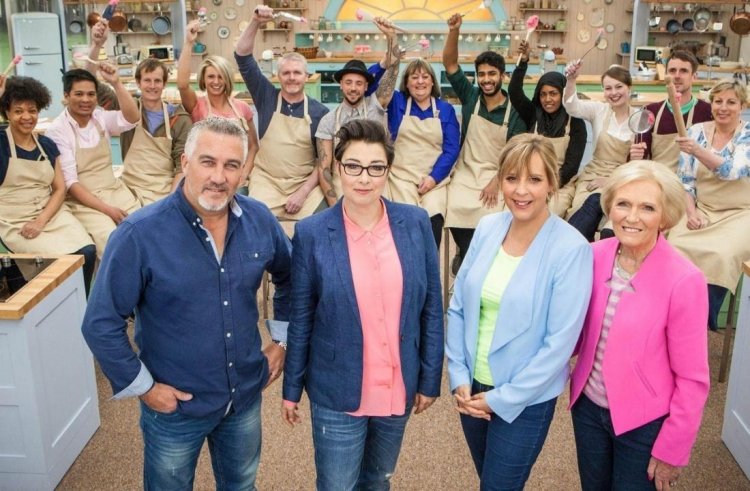 Starring: Sally Phillips, Brent ZZellwood Gareth Cooper
Network: Channel 4
Rating: TV-14
IMDb Rating: 7.0/10
The awful title of "The Undateables" belies the lovely sweetness of the show. It refers to the fact that the stars of reality shows are frequently regarded as being undateable by the general public due to their disparate stages of mental development. However, they deserve to find fulfilling relationships because they are as human as everyone else. They meet potential life partners with the same hope and optimism any person may relate with, thanks to a dating site that specializes in helping people with disabilities find compatible spouses. This dating program stands out from others because it gives off the impression that everyone engaged is passionate about the search for true love.
MASTERCHEF(2010-PRESENT)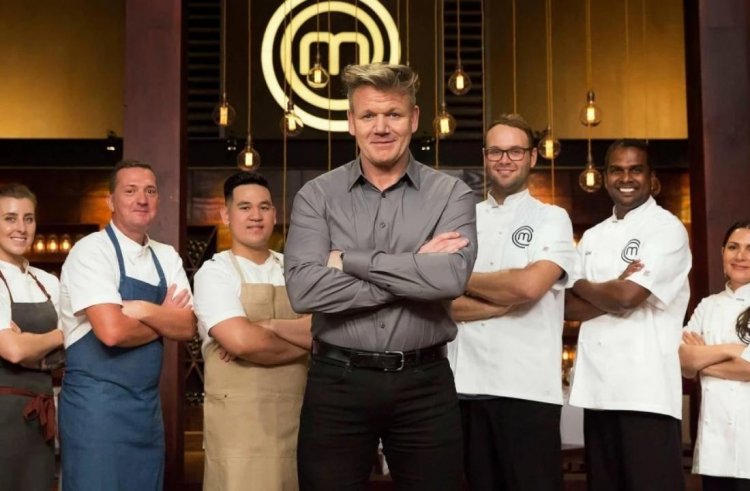 Starring: Gordon Ramsay, Joe Bastianich, Aaron Sanchez
Network: Fox
Rating: TV-14
IMDb Rating: 7.2/10
There would likely never be a shortage of episodes to air on Gordon Ramsay's network, which would only broadcast his programs. And "MasterChef" is, without a doubt, the greatest of the bunch. The cooking competition series "MasterChef," which originated in the U.K., gives skilled home cooks the chance to showcase their abilities in a massive kitchen outfitted with all the tools they could need. They accomplish tasks with knowledgeable judges and claim the coveted "MasterChef" trophy. "MasterChef" is probably for you if you love food but don't care much for sports.
THE BIGGEST LOSER(2004-PRESENT)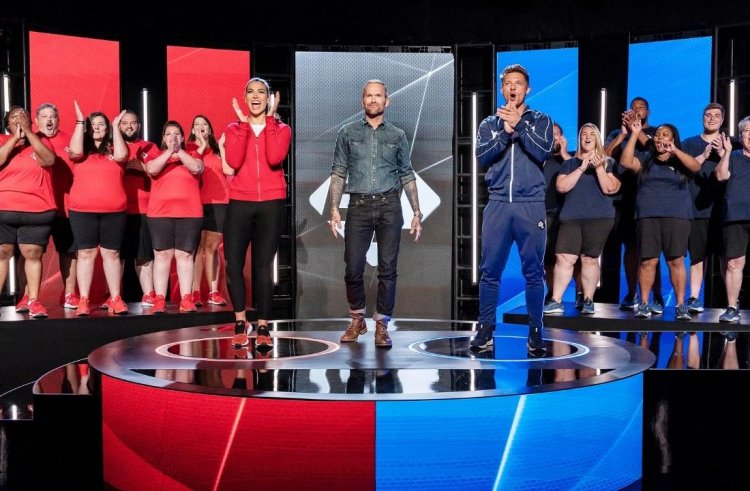 Starring: Bob Harper, Alison Sweeney, Jillian Michaels
Network: NBC, USA Network
Rating: TV-PG
IMDb Rating: 5.4/10
In particular, competition can be a fantastic motivator when trying to lose weight. That is why "The Biggest Loser's" idea works so well. No one can argue that the candidates on "The Biggest Loser" aren't there for the right reasons, unlike other reality shows that primarily focus on interpersonal disputes and are sometimes accused of being "fake." So, we watch the show to see a group of people work hard to enhance their lives and health. The drama and ridiculousness threaten to detract from the compelling story, but it never lessens the effect of seeing someone undergo a genuine transformation.
BIG BROTHER(2000-PRESENT)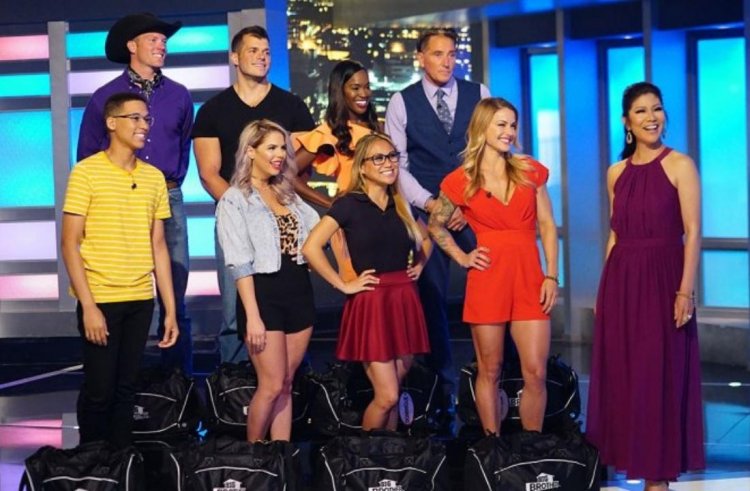 Starring: Julie Chen Moonves, Clayton Halsey, Phil Proctor
Network: CBS
Rating: TV-MA
IMDb Rating: 5.4/10
"The Real World" and "Survivor'' are combined in "Big Brother," which is based on a reality show from the Netherlands, in a plot that begs for confrontation. The concept is that a bunch of strangers coexist in a remote residence without communicating with the outside world, while a home audience observes the events as they happen. The house's residents make the visitors compete in tasks to determine whether they will be allowed to stay. This is a formula that simply doesn't get old, which is why it has persisted for more than 20 years.
WELCOME TO PLATHVILLE (2000-PRESENT)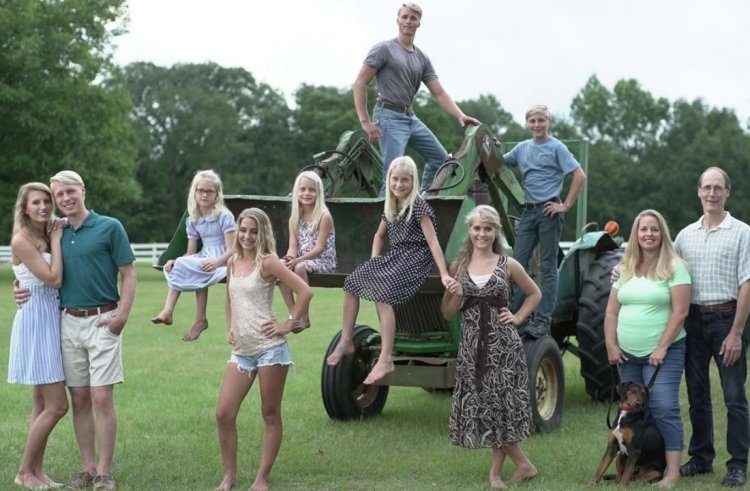 Starring: Moria Plath, Micah Plath, Olivia Plath
Network: TLC
Rating: TV-PG
IMDb Score: 5.2/10
In a voyeuristic sense, following a famous family with cameras is interesting (getting to see how celebrities live). Still, capturing the closed-off world of a very protected American family is fascinating. The conservative family of the Plaths, who live basic lives with a lot of unresolved hate bubbling beneath the surface of every interaction, are profiled in "Welcome to Plathville." It's fascinating to witness the young Plaths gradually develop their unique selves apart from their parents as they grow to realize that the limitations their parents placed on them did not adequately prepare them for the world.
LOVE AFTER LOCKUP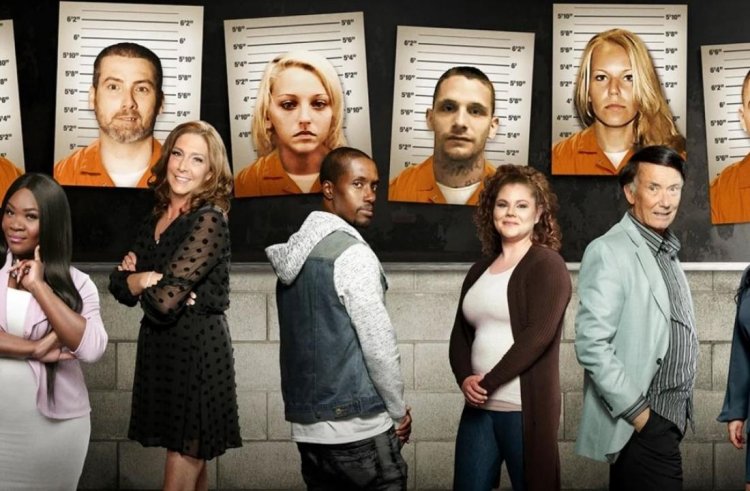 Starring: Moria Plath, Micah Plath, Olivia Plath
Network: TLC
Rating: TV-PG
IMDb Score: 5.2/10
For two main reasons, "Love After Lockup" is a thought-provoking program. The most obvious explanation is having seen firsthand the kind of pressure that being imprisoned can have on a marriage. (Some of the series' subjects were already fighting to retain their commitment to their significant other while maintaining their own lives, as inmates were being released from jail.) The other is how frequently people will look for love with those who are behind bars simply because they are aware of how few options those people have. It's fascinating to see the lengths people will go to in search of and maintenance of love.
COMIC BOOK MEN (2012 – 2018)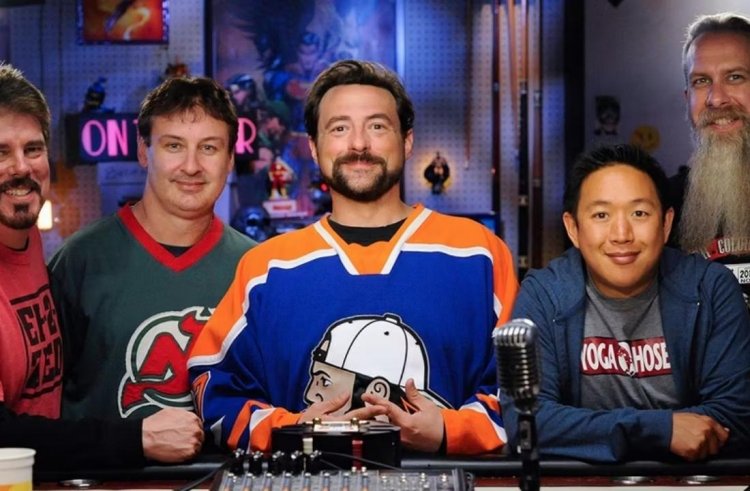 Starring: Kevin Smith, Walter Flanagan, Mike Zapcic
Network: AMC
Rating: TV-14
Rotten Tomatoes Score: 84% (Audience)
To enjoy the AMC series "Comic Book Men," you don't have to be a lover of comic books or Kevin Smith's creative output. The focus is on the staff members and customers who stop by Jay & Silent Bob's Secret Stash in New Jersey to find a nostalgic treasure or sell a long-cherished item of merchandise rather than the comics and merchandise that move through the store. "Comic Book Men" is a reality program for those of us who just want to relax and temporarily forget about drama. It's funny, adorable, and just plain comfy.
AMERICA's NEXT TOP MODEL (2003 - 2018)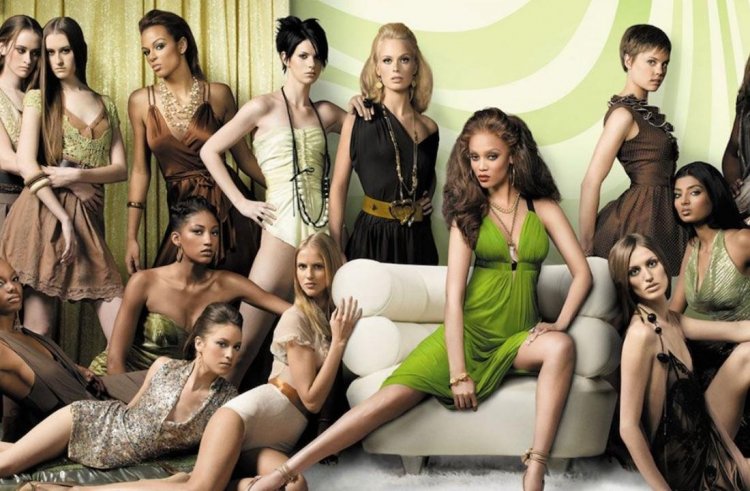 Starring: Tyra Banks, Adrianne Curry, Yoanna House
Network: UPN, The CW, VH1
Rating: TV-PG
IMDb Rating: 5.6/10
This long-running reality competition series about aspiring models trying to earn a life in front of the camera is created and hosted by supermodel Tyra Banks. In addition to the normal quarreling characters, the series provides hitherto hidden peeks inside the competitive modeling industry. A model's life must be somewhat excruciating if this show is to be believed. You don't just stand there while being photographed. The life of a model is much more complicated, demanding, and terrifying than most of us probably realized, thanks to this series.
90-DAY FIANCE(2003 - 2018)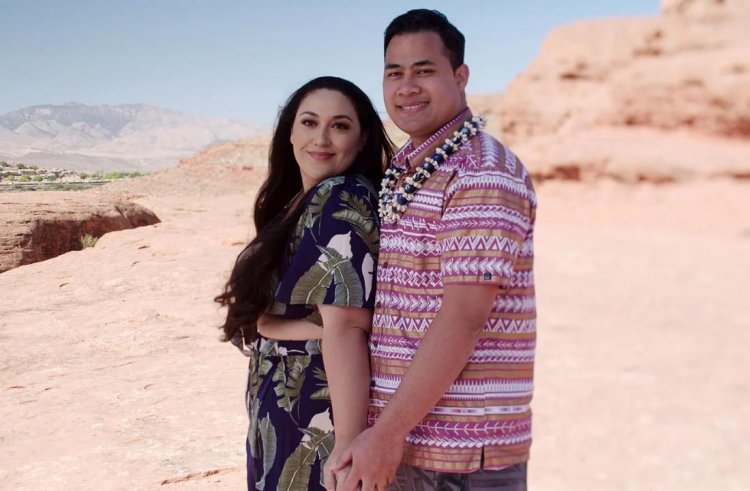 Starring: Natalie Podiakova, Mike Youngquist, Nicole Nafziger
Network: TLC
Rating: TV-14
IMDb Rating: 6.3/10
The reality of falling in love with someone from another country and bringing them to the United States of America lawfully through marriage is brought to the public in "90 Day Fiance." The process itself is difficult, but it's also frequently marked by a dramatic culture shock. You have a powerful recipe for conflict when you include the issue of whether or not your potential spouse is interested in you or in obtaining American citizenship. The series is so well-liked that it has spawned several spinoffs, such as "90 Day Fiance: Pillow Talk," in which previous cast members watch the most recent episodes and offer their feedback.
LOVE ON THE SPECTRUM (2019-PRESENT)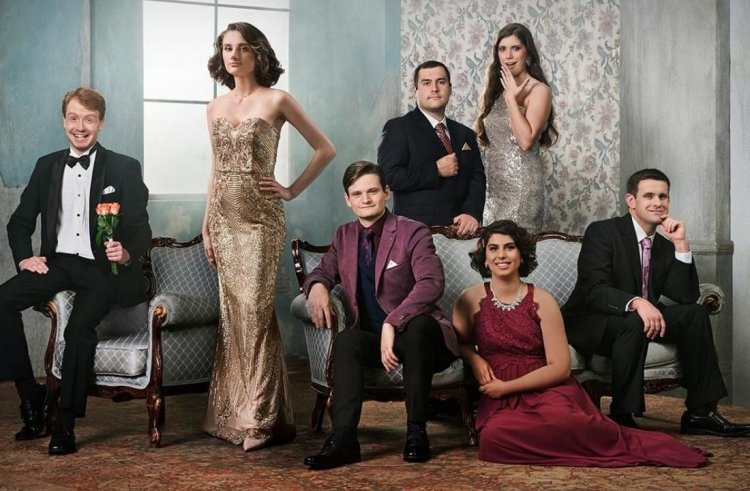 Starring: Brooke Satchwell, Michael Theo, Mark Radburn
Network: ABC
Rating: TV-14
Rotten Tomatoes Score: 100%
In the same way that matchmakers help people with impairments find love, "Love on the Spectrum" is akin to "The Undateables." The characters in this series have varying degrees of autism, which makes it challenging for them to build relationships with others. You can't help but root for them when you see them struggle with social conventions and commonplace conversations that we take for granted. It also makes you reconsider your viewpoints. The program debuted in Australia but gave rise to a U.S. spinoff that included a crossover with "Born This Way."
AMERICAN IDOL (2002-PRESENT)
Starring: Ryan Seacrest, Simon Cowell, Randy Jackson
Network: Fox, ABC
Rating: TV-PG
Rotten Tomatoes Score: 68%
The duration of the candidates' participation elevates "American Idol" above a game show. Before competing against one another each week, hopefuls audition for the chance to demonstrate their singing prowess to America. Every episode takes viewers on a journey with the aspiring performers that "Star Search" never gave them. Many winners vanish into obscurity, but a select handful, including Kelly Clarkson and Carrie Underwood, have managed to endure. It doesn't matter how long the winner's career lasts because what attracts viewers is seeing them triumph.
MARRIED AT FIRST SIGHT (2014-PRESENT)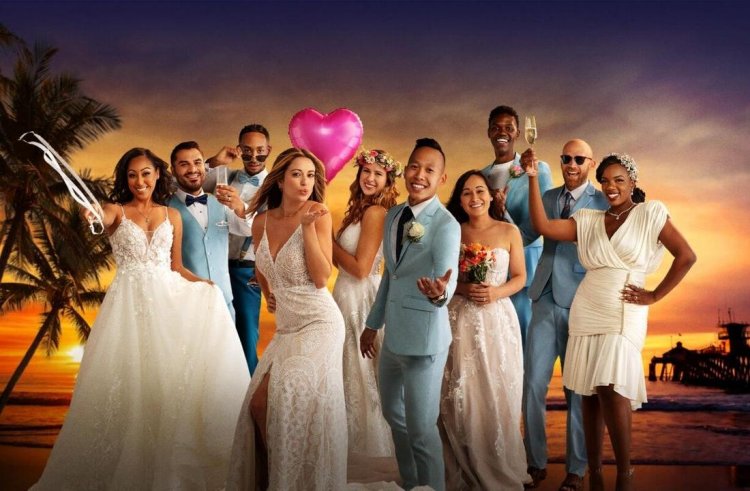 Starring: Pepper Schwartz, Calvin Roberson, Viviana Coles
Network: FYI, Lifetime
Rating: TV-14
IMDb Rating: 6.1/10
Three experts pair strangers in "Married at First Sight" depending on their compatibility. The first time these matches come together is on their wedding day, where they are expected to tie the knot based on nothing more than their mutual trust in the persons who matched them. They then spend a few weeks cohabitating as a married couple before deciding whether they want to remain married or file for divorce. The show's appeal demonstrates how committed the participants may be to making something work after trying everything else and failing.
LOVE & HIP HOP: ATLANTA (2012-PRESENT)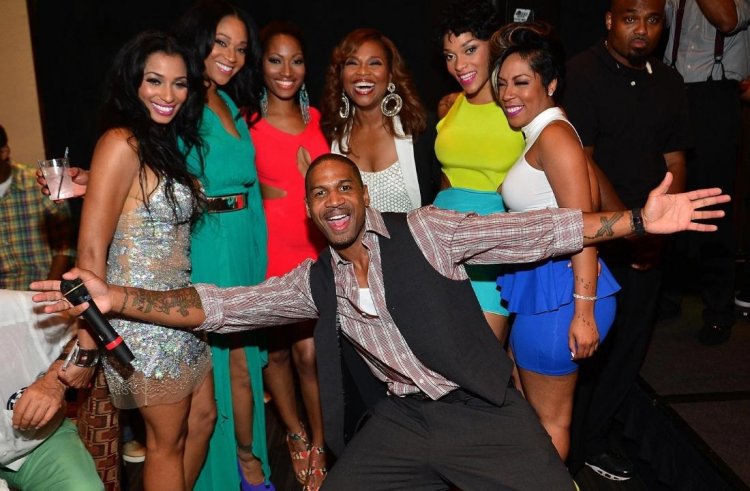 Starring: Karlie Redd, Rasheeda, Mimi Faust
Network: VH1
Rating: TV-14
Rotten Tomatoes Score: 5.3/10
Each offshoot has a distinctly regional focus. The first series was "Love & Hip Hop: New York," however, due to its entertainment value, "Love & Hip Hop: Atlanta" surpasses the others. Similar to the "Real Housewives" series, "Love & Hip Hop" is about people living and working in a privileged environment that most viewers could only fantasize about for themselves. The "Atlanta" ensemble is more interesting than any others, even though each series loves to focus on drama and intrigue.
LITTLE WOMEN: LA (2014-2019)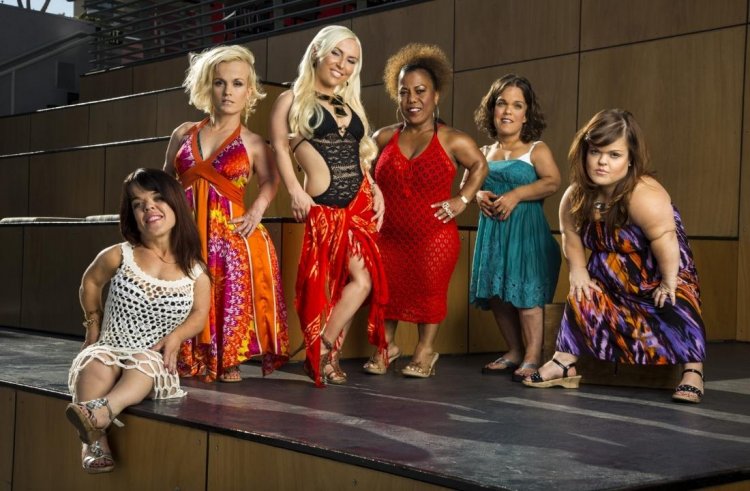 Starring: Terra Jolé, Mimi Faust, Tonya Reneé Banks
Network: Lifetime
Rating: TV-14
IMDb Rating: 5.3/10
The "Little Women" television series might easily be classified as reality television, similar to "Real Housewives" and "Love & Hip Hop." It shows women hanging out at fancy restaurants and parties with loads of drama, but the fact that they are dwarfs gives the series a pseudo-educational edge that is missing from other shows of a similar nature. Along with all the disputes and backstabbing from other shows, we also learn what it's like to live in a society that may not always accommodate adults your size while still wanting the same level of happiness as everyone else.
THE DOG WHISPERER WITH CESAR MILLAN (2004- 2012)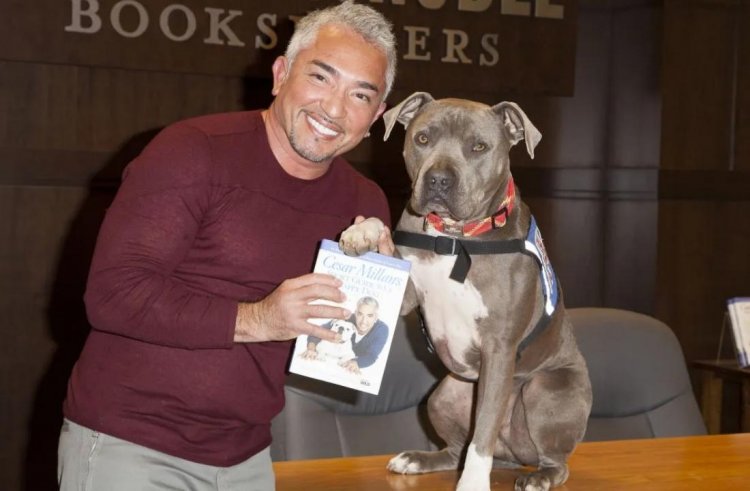 Starring: Cesar Millan, Daddy, Paul Dini
Network: National Geographic Channel, Nat Geo Wild
Rating: TV-G
Rotten Tomatoes Score: 7.9/10
Pets can frequently genuinely feel like family members. But things get complicated when the pet thinks they want to run the house. In this situation, Cesar Millan is useful. He is naturally skilled in taming dogs that are being unduly aggressive in a way that keeps the dog secure and content. Millan, who is extremely passionate about his work, focuses on altering a pet's behavior so that the family they are living with may once again feel complete. Even though it's extremely sentimental and formulaic, you'll almost always feel something when you watch it.
TEEN MOM OG (2009-2021)
Starring: Amber Portwood, Catelynn Lowell, Maci Bookout
Network: MTV
Rating: TV-PG
IMDb Rating: 3.5/10
"Teen Mom OG," a follow-up to the series "16 and Pregnant," depicts what happens when teenage girls have children before they've even had a chance to complete high school. While some of them are blessed with a network of family and friends that most women could only hope for, others must work incredibly hard to raise a child and pursue further education. This documentary series has a realism that others don't. You never get the impression that these circumstances are forced or artificial in any manner. The original is still the best, despite the show inspiring many spinoffs.
THE OSBOURNES (2002- 2005)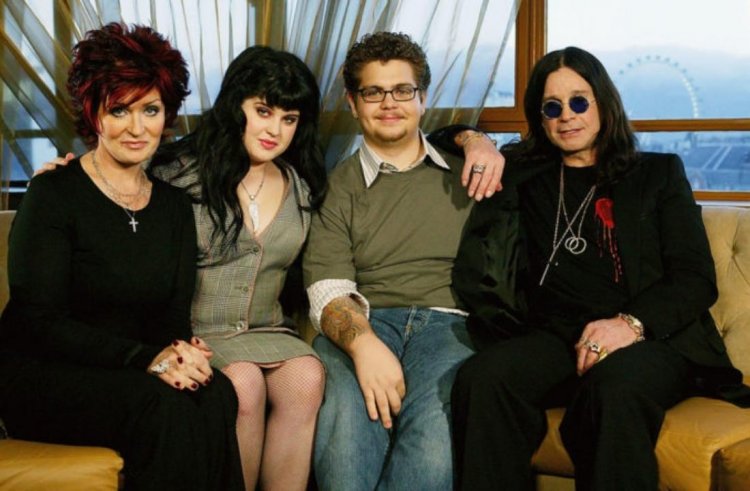 Starring: Ozzy Osbourne, Sharon Osbourne, Jack Osbourne
Network: MTV
Rating: TV-MA
IMDb Rating: 5.5/10
When you stop to think about it, it's quite incredible that Ozzy Osbourne had a popular MTV television series at the beginning of the twenty-first century. Black Sabbath's previous lead vocalist wasn't producing music that was frequently played at the time; the youngsters watching the show were probably not familiar with his work, only ardent fans were aware of his wife Sharon, and his children weren't particularly well-known either. Nevertheless, everyone around the globe was transfixed by this odd dynamic. The show was annoying, noisy, and hysterically funny. If "The Osbournes" hadn't paved the way, we might not have seen the slice-of-life reality shows previously featured on this list.
INTERVENTION(2005-PRESENT)
Starring: Candy Finnigan, Jeff VanVonderen, Ken Seeley
Network: A&E
Rating: TV-14
IMDb Rating: 7.9/10
The television show "Intervention" doesn't care about being pointless, ephemeral entertainment. By demonstrating how wonderful their lives could be if they had enough money, they are not attempting to appeal to the audience's desire for wish fulfillment. "Intervention," a television program about families trying to assist loved ones fighting addiction, is about recovery. This is a show that gives viewers the creeps. It doesn't do this to surprise them and persuade them that this is cutting-edge and significant. Viewing the show is so uncomfortable; viewers must endure the suffering to accept responsibility for their mistakes and make positive changes in their lives.
LITTLE PEOPLE, BIG WORLD (2006-PRESENT)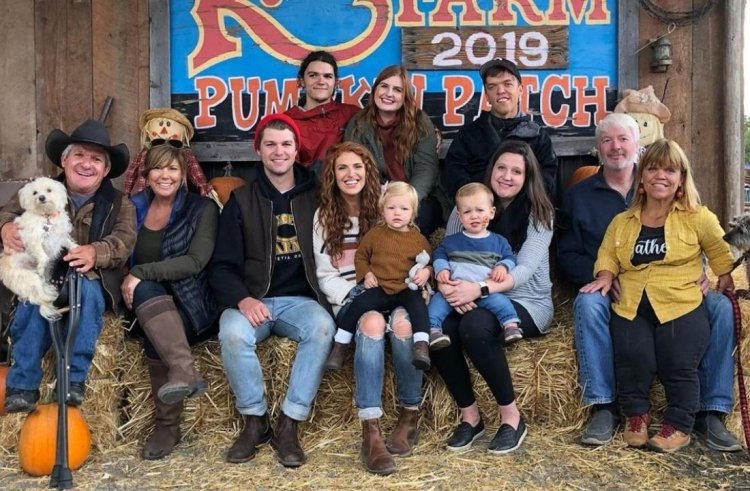 Starring: Matthew Roloff, Amy Roloff, Jeremy Roloff
Network: TLC
Rating: TV-PG
IMDb Rating: 6.2/10
"Little People, Big World," like "Little Women: LA," depicts what it's like for small people to navigate a society that wasn't built for them. However, the fact that a family is the story's focus marks a significant difference between this drama and others. These are family members that do their best to help one another; we aren't following around rivals and pals. Of course, there is drama, and the family has some pretty significant differences. Still, by focusing on a group of individuals who will always be connected no matter where they go in life, the audience is more invested in what is happening.
SHARK TANK (2009-PRESENT)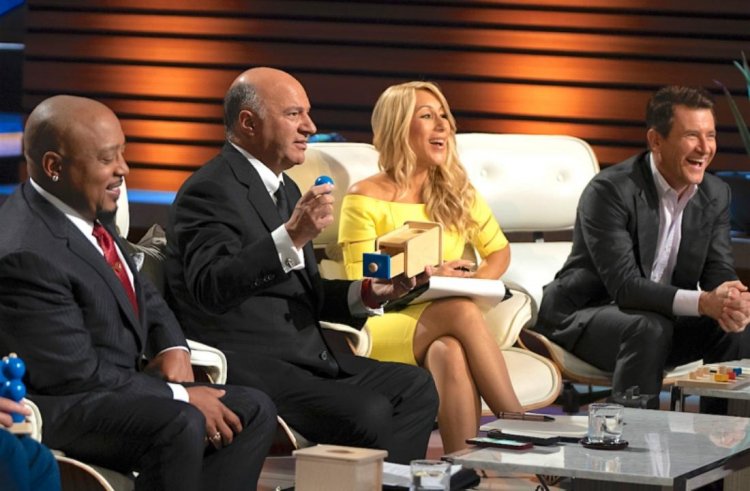 Starring: Kevin O'Leary, Phil Crowley, Mark Cuban
Network: ABC, CNBC
Rating: TV-PG
Rotten Tomatoes Score: 7.7/10
By offering them the opportunity to appear on national television and present their goods or services to a panel of affluent investors, "Shark Tank" honors business owners. The people they are contributing to are known as the sharks; each is a wealthy businessman looking for the next big thing to invest in so they can increase their profits. One show can convince a viewer that they could come up with a concept and close a deal with the sharks. Finding an investor requires much more than just having a good idea and a compelling pitch, as is evident after watching multiple episodes of this show.
THE AMAZING RACE(2001-PRESENT)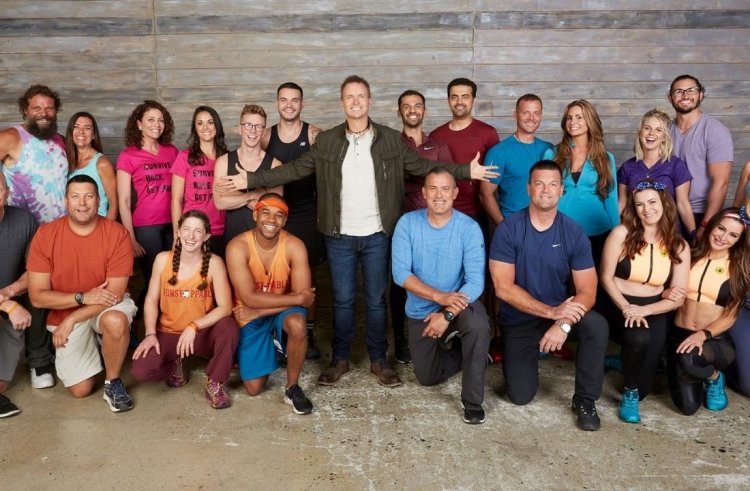 Starring: Phil Keoghan, Joyce Agu, Uchenna Agu
Network: CBS
Rating: TV-PG
IMDb Rating: 7.8/10
If you're interested in seeing the world, "The Amazing Race" is a great show. Teams of two contestants are formed, and each team is given instructions on how to move forward. They then use cunning to enter foreign nations, overcome obstacles, and cooperate with locals to reach their next target. A propelling nature to "The Amazing Race" keeps you committed until the final stretch, unlike other reality shows that remain sedentary and emphasize solitude as a crucial factor in how the competitors interact.
THE GREAT BRITISH BAKING SHOW (2002-PRESENT)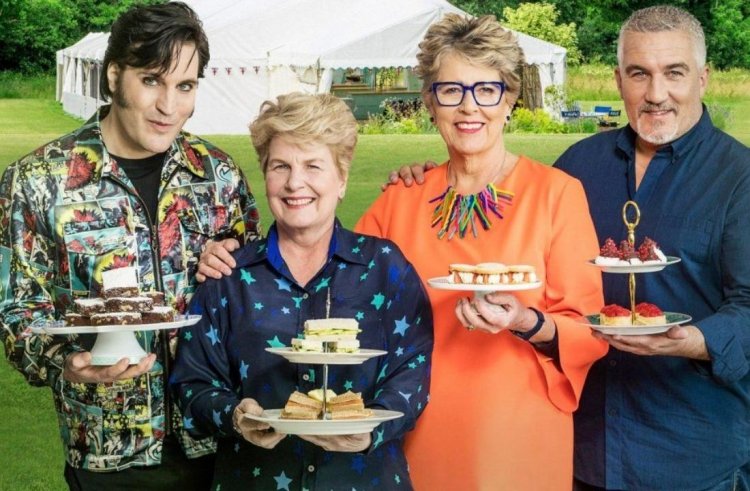 Starring: Paul Hollywood, Mary Berry, Mel Giedroyc
Network: BBC Two, BBC One, Channel 4
Rating: TV-PG
Rotten Tomatoes Score: 80%
The U.K.'s "Great British Baking Show" doesn't put its contestants in high-stress circumstances to witness them crumble, in contrast to many American baking/cooking competition shows. Instead, it presents them with a test to see how well they can bake. Yes, the bakers occasionally succumb to the pressure. True, not everything works out. But that's not the reason you continue to watch. It's all about watching talented people create beautiful cuisine in a calm environment with entertaining hosts. The series maintains its calm, lovely appeal the entire time, despite a network transition that led to some personnel changes.
PROJECT RUNWAY (2004-PRESENT)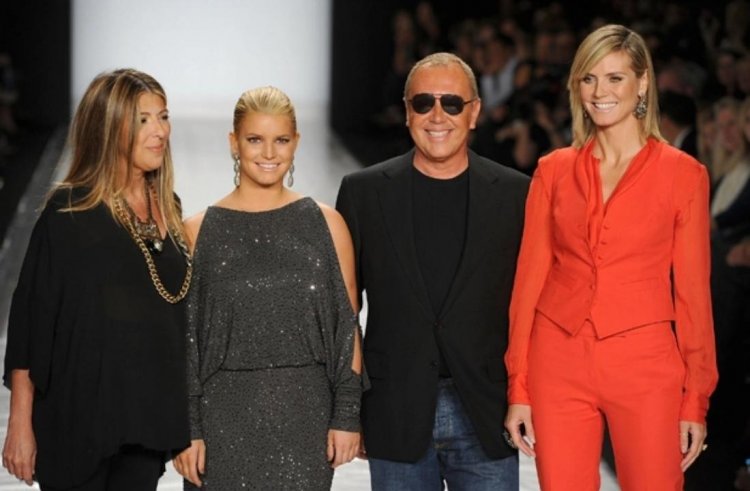 Starring: Heidi Klum, Tim Gunn, Nina Garcia
Network: Bravo, Lifetime
Rating: TV-PG
IMDb Rating: 7.4/10
While "America's Next Top Model" gave us an inside look at the modeling industry, "Project Runway" gave us a glimpse into the world of clothing creation. To get to the final round, where they can present their distinctive creations on the runway, a group of designers competes in challenges. Bringing together artists inevitably leads to conflict, so there will surely be drama. However, the real joy comes from watching how each designer approaches their responsibilities. This show is fundamentally about recognizing originality and viewpoint.
LEAH REMINI: SCIENTOLOGY AND THE AFTERMATH (2016- 2019)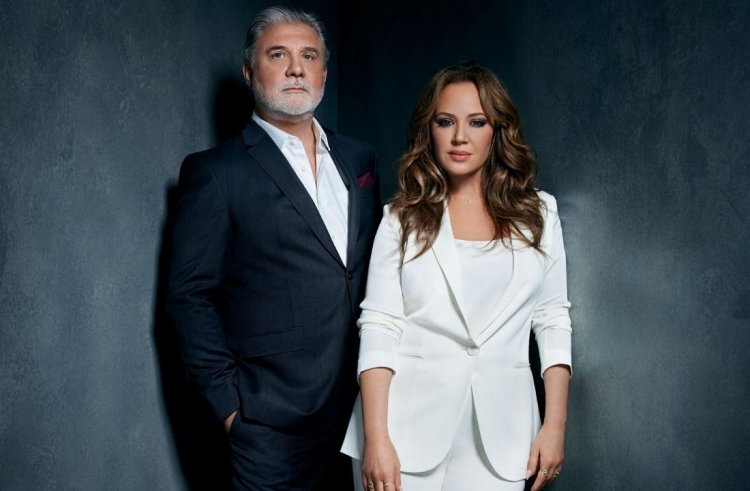 Starring: Leah Remini, Mike Rinder, Mary Kahn
Network: A&E
Rating: TV-14
Rotten Tomatoes Score: 86%
The Church of Scientology is well recognized for being a sect that practices secrecy, is the subject of some very sinister tales, and manages to count many notable individuals among its adherents. Leah Remini, a well-known television personality in the past, was one of those prominent members.
She may be recognized by viewers from her roles in "Saved by the Bell" and "King of Queens," while others may know her from her time as "The Talk" co-host. Remini was a Scientologist when she was a teenager.
She has left the faith, and her series "Leah Remini: Scientology and the Aftermath" explores the unsettling encounters that former Scientologists had with the church. The disturbing film tries to show the audience that not everything about this institution is as it seems.
QUEER EYE (2018-PRESENT)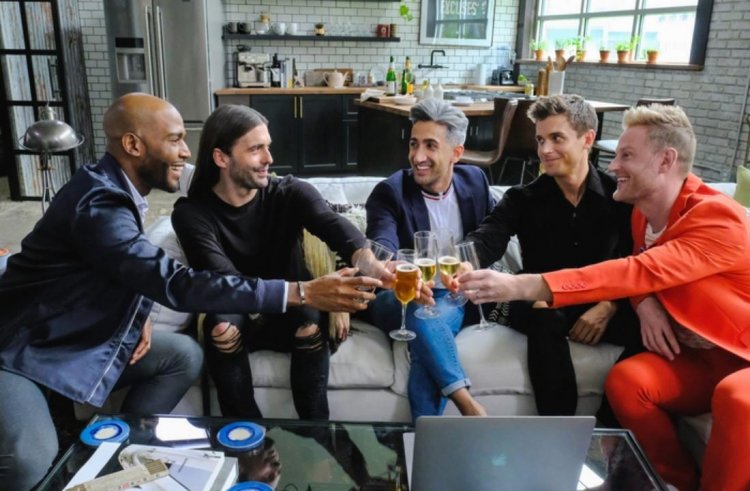 Starring: Antoni Porowski, Jonathan Van Ness, Tan France
Network: Netflix
Rating: TV-14
Rotten Tomatoes Score: 93%
The follow-up to "Queer Eye for the Straight Guy," "Queer Eye," is strikingly similar to the original. Gay men make a difference in people's lives by applying their skills in various fields, including culinary, fashion, interior design, etc.
The "makeover" concept is a straightforward one that has been used before, but compassion and inclusiveness make this specific version work so effectively. It jumps out because these people aren't trying to reprimand anyone or belittle their way of life.
They appear sincere in their desire to use kindness and empathy to unite people. There are surprisingly few of those in this upbeat series.
CATFISH - THE TV SHOW (2012-PRESENT)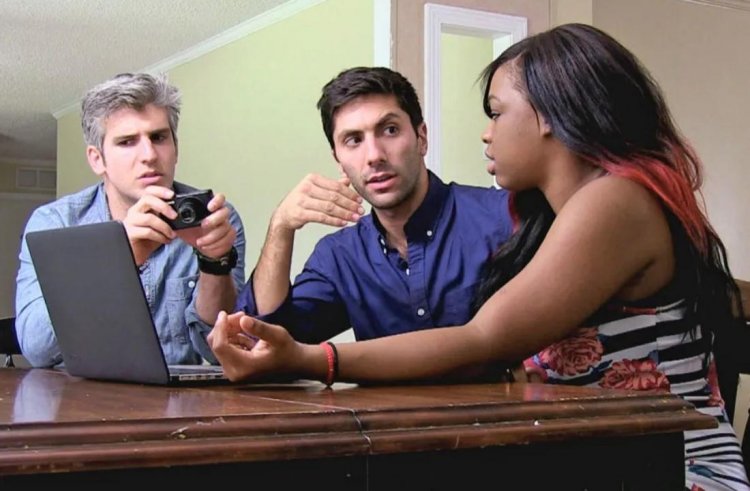 Starring: Nev Schulman, Max Joseph, Kamie Crawford
Network: MTV
Rating: TV-14
IMDb Rating: 7.0/10
The original version of "Catfish" was a feature-length documentary about Nev Schulman, who fell in love online with a lady before learning that she wasn't who she claimed to be. You were kept in suspense while watching this dramatic and tragic film.
Schulman uses his personal experience to assist those who could be in a similar predicament in "Catfish: The TV Show." No matter how many episodes you've seen, the conclusions nearly always catch you off guard. Either the reveal caught you off guard, or the person's motivations just utterly caught you off guard.
BORN THIS WAY (2015- 2019)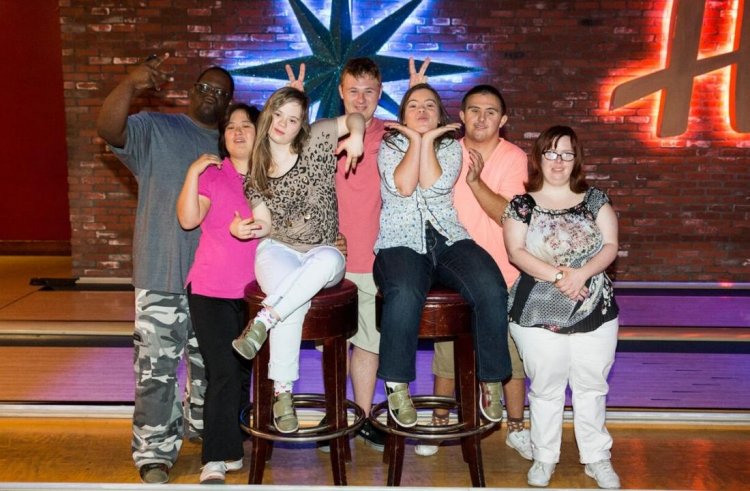 Starring: Rachel Osterbach, John Tucker, Sean McElwee
Network: A&E
Rating: TV-PG
Rotten Tomatoes Score: 100%
In the documentary "Born This Way," the lives of several adults with Down syndrome are followed. Like any other slice-of-life program, they actively pursue their goals and aspirations.
The distinction, in this case, is that their diagnosis makes it challenging to accomplish those objectives. Consequently, while one succeeds in finding love and starting a committed relationship, a few others have difficulty. Despite having jobs, people work for little pay or under stressful conditions.
Even so, you continue to feel their pain every step of the way. It's a fascinating and motivating program that broadens your perspective and inspires you to reconsider your objectives. A great crossover with "Love on the Spectrum" is also present.
SURVIVOR(2000-PRESENT)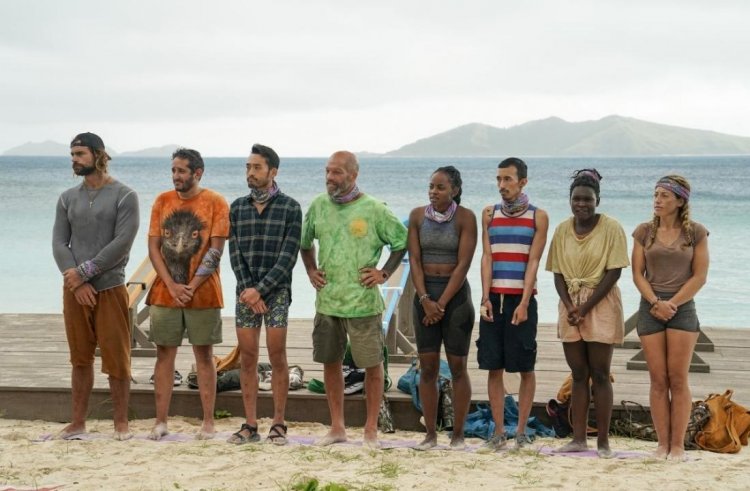 Starring: Jeff Probst, Tony Vlanchos, Sandra Diaz-Twine
Network: CBS
Rating: TV-PG
Rotten Tomatoes Score: 75% (Audience)
The present reality television era is most likely due to the television program "Survivor." This show, about strangers living together in a distant place and needing to work together to survive while also plotting against each other to earn a million dollars, was released in 2000 (one of the earliest on this list), and it has continued for more than two decades. A tsunami of reality television quickly followed it. Unscripted television didn't take off for a while, but "Survivor" was always there to enjoy the ride, whether it brought the competitors to China, Brazil, or Panama.
RuPaul's DRAG RACE (2009-PRESENT)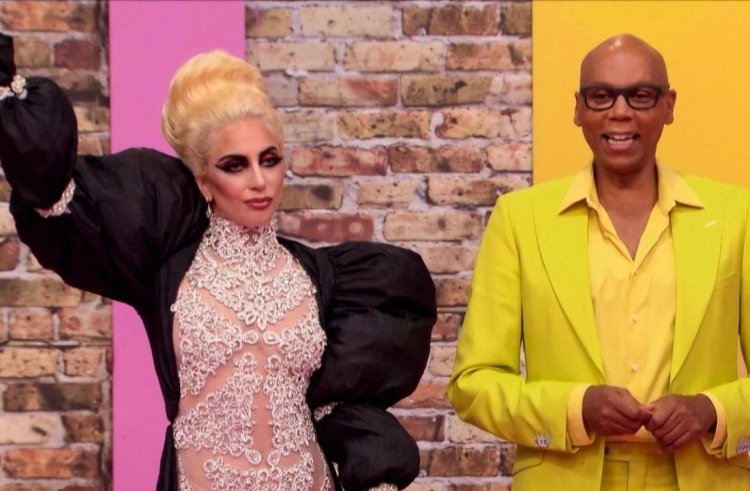 Starring: RuPaul, Michelle Visage, Santino Rice
Network: VH1
Rating: TV-14
Rotten Tomatoes Score: 84%
The world of the drag queen must have been utterly mysterious since most Americans knew so little about modeling. Celebrating the drag lifestyle in front of everyone by bringing it out of the shadows is only one of the many wonderful aspects of "RuPaul's Drag Race." The drag queen version of "America's Next Top Model" is similar but much better. The series is stunning from a strictly aesthetic standpoint because of its vivid sets and vibrant costumes. Witnessing these dynamic individuals together has unrivaled entertainment value, and the normalization of a marginalized culture is the cherry on top of this glitzy, colorful cake.
THE REAL WORLD (1992-PRESENT)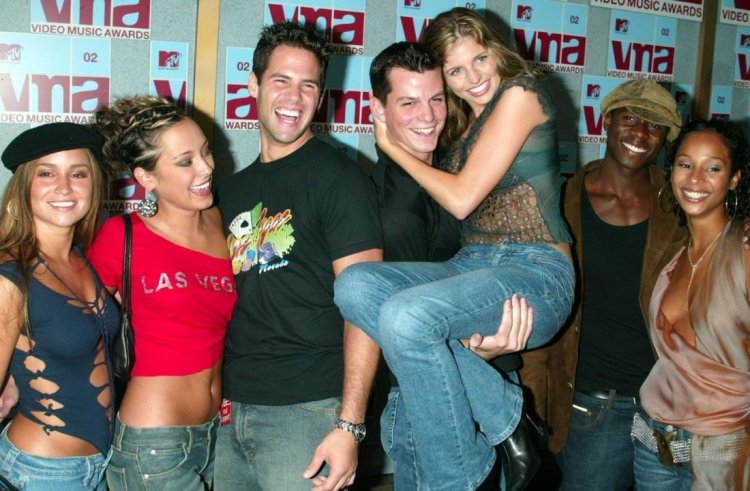 Starring: Janelle Casanave, Alton Williams II, Arissa Hill
Network: MTV, Facebook Watch, Paramount+
Rating: TV-14
IMDb Rating: 5.9/10
The first few seasons were a fascinating social experiment that revolutionized television, even though later seasons were more interested in fights and love. "The Real World," which debuted in 1992, paved the way for programs like "Survivor," "Big Brother," and "Jersey Shore."
This is the genuine story of seven strangers who were chosen to live in a house and have their lives recorded to discover what happens when people stop being polite and start becoming real, as the introduction explains. The program did not avoid having open discussions on sex, homophobia, and racism.
The audience felt more at ease and receptive to the concept of having those conversations themselves as a result of how those debates were normalized. This is how society advances
Hope you enjoy reading the curated list of the Top 55 Reality TV shows so far. When new changes are made, we will update the list. Sign up for Factswow If you like your experience on our site and want to learn more about Hollywood entertainment.