'Is 'Sister Wives' Ending After Season 18? Or Will Kody Brown Add Another Wife?'
'Is 'Sister Wives' Ending After Season 18? Or Will Kody Brown Add Another Wife?'
Updated on August 25, 2023 12:45 PM by Emma Alice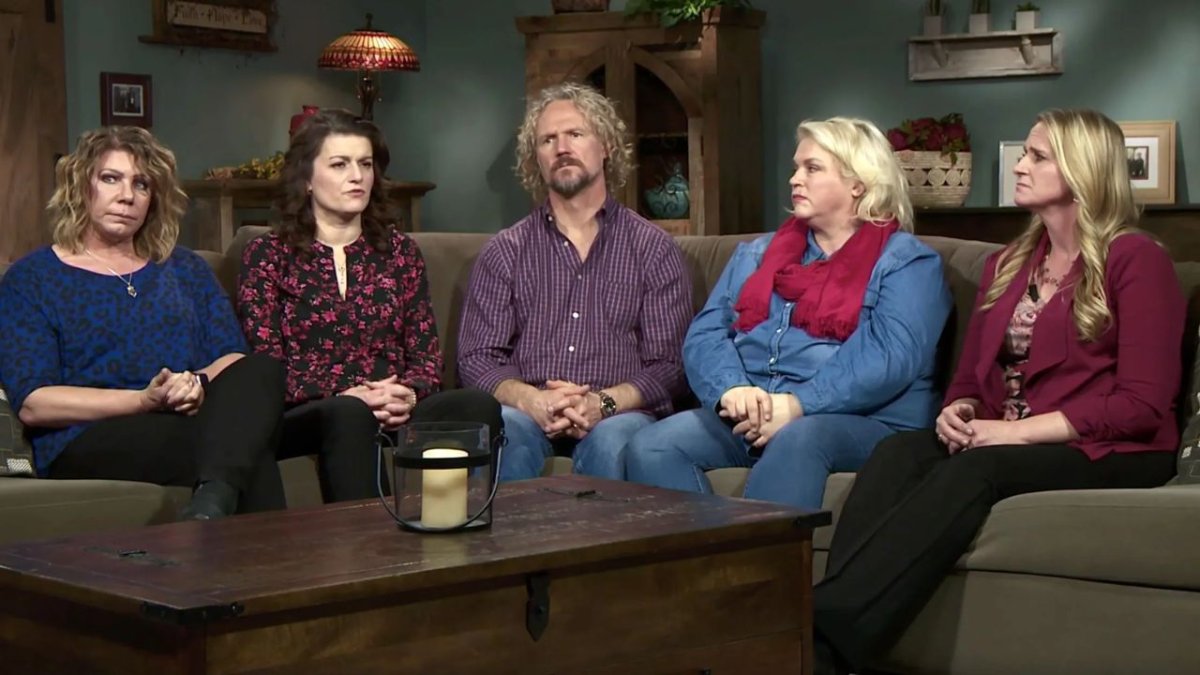 ('Is 'Sister Wives' Ending After Season 18? Or Will Kody Brown Add Another Wife?' /Image Credits:The US Sun)
Sister Wive's is finally coming to an end after getting popularity and love from fans during all seasons. In the very first season Kody Brown was married and living a happy life with his four wives Meri, Janelle, Christine and Robin and all of his wives are in their 50's.
During season 18, it has been reported that he was married but from all four of his wives one marriage does not work longer for him. They are also testing the fans consistency by airing a show on Youtube with the channe name "Cooking with just Christine.'They said they really want to check if people wants a new series that is purely on Christine and Janelle and if it is true then the popular season will be ended by it will be the last season.
They further shared that the only way to keep the show continued that he will get more wives. If Kody will be able to find a new wife then this is the only way the the show keep running. If it is possible than it can be continued otherwise, the story has to be ended and the sister's wives family will be going to their next adventure.
There will be more themes of the show that will put light on the topic of women empowerment, the heads are very much serious of these types of topic and wants to make an awareness that women are no less and they can do anything if they want. While enlightening this topic in the season, they showed that friendship is most important and focused on Christine and Janelle friendship and they ended up getting their friendship again after going through so much from the situations they come up and get themselves together and at the end they have each other.
('Is 'Sister Wives' Ending After Season 18? Or Will Kody Brown Add Another Wife?' /Image Credits:Showbiz Cheat Sheet)
They really want to show fans that they are superwomen for real after moving on from the past when they had to be in a relationship for 30 years where one man cannot behave equally with all of his wives, they also shared a message, 'When you are in a relationship but you feel like it is not working out with less understanding and respect of each other then you should take a decision for yourself, take a stand and move on, because you have got one life only and there is so much to do with it.
The news channels are still after the team of Sister Wive's to let them know about the possible end of the show.Fans do love the show and they do not want it's end very soon, sharing their experiences and their attachment with the show. But still it is not confirmed that it will be ended after season 18 or Kody is going to remarry again and welcome another wife home.
Also Read: 'Sister Wives': The strain in Kody Brown and Meri's marriage has been 'perpetual' since day one, according to him

Also Read: 'Sister Wives'season 17 to only focus on Christine and Kody Brown's mess

Also REad: See The 'Sister Wives' Stars In Season 1 Vs. Season 18