Live Reunion Show, 'love Is Blind' Got Delayed As Netflix Appeals For A Patience
Live Reunion Show, 'love Is Blind' Got Delayed As Netflix Appeals For A Patience
Updated on April 17, 2023 17:47 PM by Andrew Koschiev
Netflix's highly anticipated reunion episode for the fourth season of the reality show "Love is Blind" has been put on hold, leaving fans eagerly awaiting its broadcast for over an hour. In the end, Netflix streamlined the show at late hours. Netflix posted in a statement that they are filming the show now and will be on Netflix as early as humanly possible. They thanked the audience and felt sorry for the interruption. Another live show on Netflix is expected to begin at 8 p.m. on Sunday ET. In few minutes after the planned beginning time, Netflix tweeted that 'Late is………. Late'. The film, Love Is Blind, will start in 15 mins.' Later, the streaming platform promised that the wait would be worth it, but when subscribers tried to watch the show, they were greeted with a screen that said, "It's almost time! The live event will start soon."
Amazon Prime began streamlining Night Football On Thursday Last Year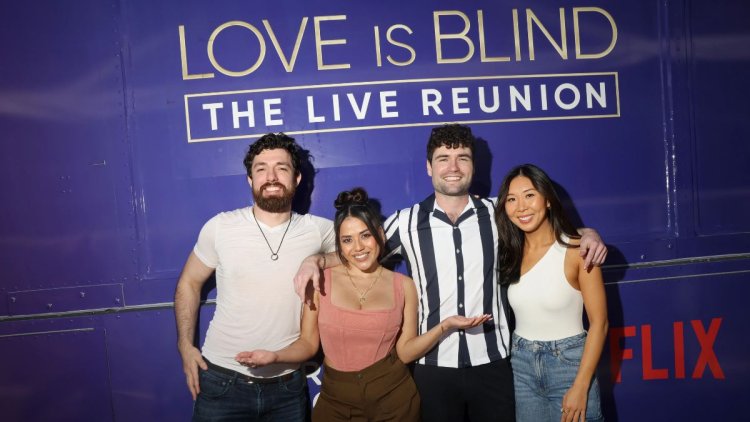 (Image Credits: USA Today)
Since the show 'Love Is Blind' got delayed, the type of error is unusual for Netflix, which isn't accustomed to live-streaming events. The only other live show to air on the platform so far was Chris Rock's comedy special on March 4th, which happened without any glitches. Netflix's competitors have found success in live streaming, with platforms like Amazon Prime streaming Thursday Night Football and Apple TV+ partnering with Major League Baseball. Other companies have also jumped into the live streaming space, but Netflix has historically resisted, citing high costs for live broadcast rights, especially for sports.
Love Is Blind' Solidifies the Reality Television Chops
Despite a few resistances, Netflix has experimented with live broadcasts as the media landscape continues to evolve and consumer behaviors shift. After a tumultuous 2022, when the company lost subscribers, Netflix may see live events as an opportunity to expand and capture new audiences. Fans were kept waiting by Netflix, who was hosting the reunion episode of "Love is Blind," hosted by Nick and Vanessa Lachey. Social media was flooded with angry and humorous complaints. 'Love Is Blind' show features duos that propose to each other. It assisted the company in solidifying its reality television chops when it began streaming three years ago while broadcasting and networking the shows on a real fix.
Also Read:New Baby For Love Is Blind Star Bartise Bowden
Love Is Blind's Danielle Ruhl Files for Divorce From Nick Thompson
Vanessa Lachey's comments about plus-sized contestants upset 'Love Is Blind' alum Danielle Ruhl