Ahren Belisle Try To Hit On 'AGT' Judge: Calls 'Sofia Vergara' As 'Sofia Viagra'
Ahren Belisle Try To Hit On 'AGT' Judge: Calls 'Sofia Vergara' As 'Sofia Viagra'
Updated on August 30, 2023 17:58 PM by Ella Bina
Cerebral Palsy Comedian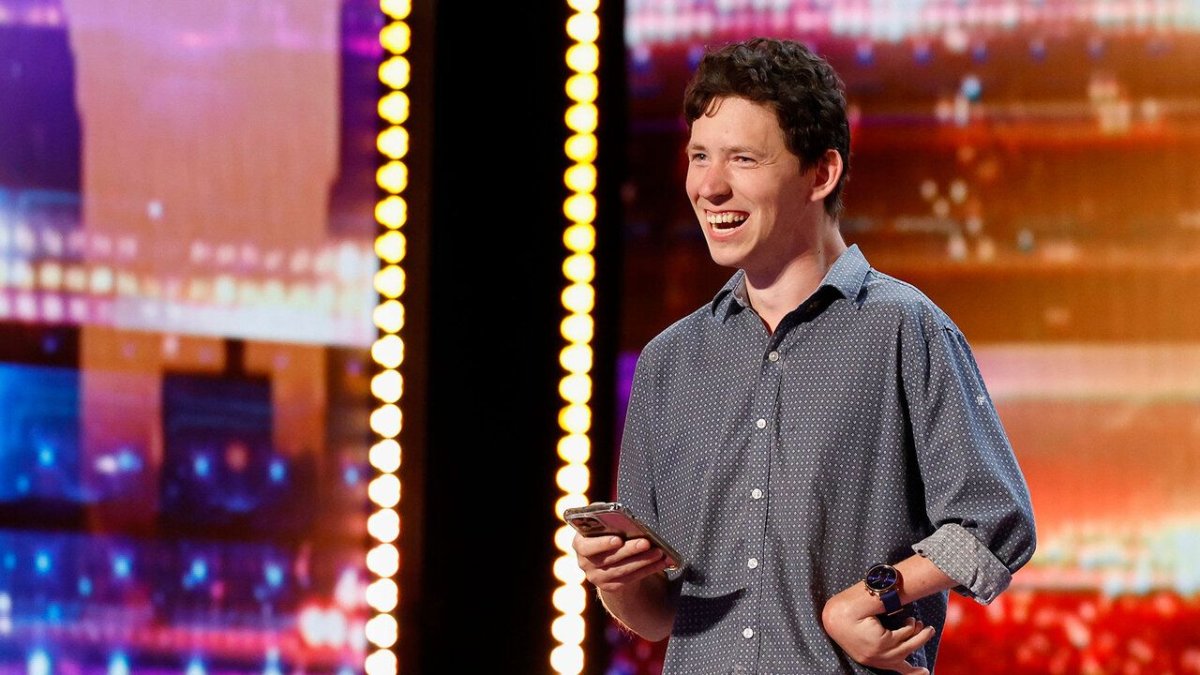 (Cerebral Palsy Comedian /Image Credits:NBC)
Ahren Belisle was a comedian who suffers from cerebral palsy and used text-to-speech technology for his standup comedy performance. She has only been performing standup since the winter of 2022, who was one of the frontrunners on Tuesday's America's Got Talent Live Shows, which featured 11 artists competing for only two slots in the finale.As mentioned before, Ahren Belisle would not be able to perform on America's Got Talent without technology, but technology was also the most challenging element of his performance since it occasionally fails. In an exclusive email interview with Parade, he said that it certainly limits his witty, fast thinking, and delivery. He also explained that writing and editing jokes was a massive task because the app that he used was not user-friendly or built for a comedian with hundreds of lines in an order that often get changed, but, at the same time, the way he deliver his comedy was great because it builds tension and it kind of suits his physicality and persona well.
Impresses AGT Judges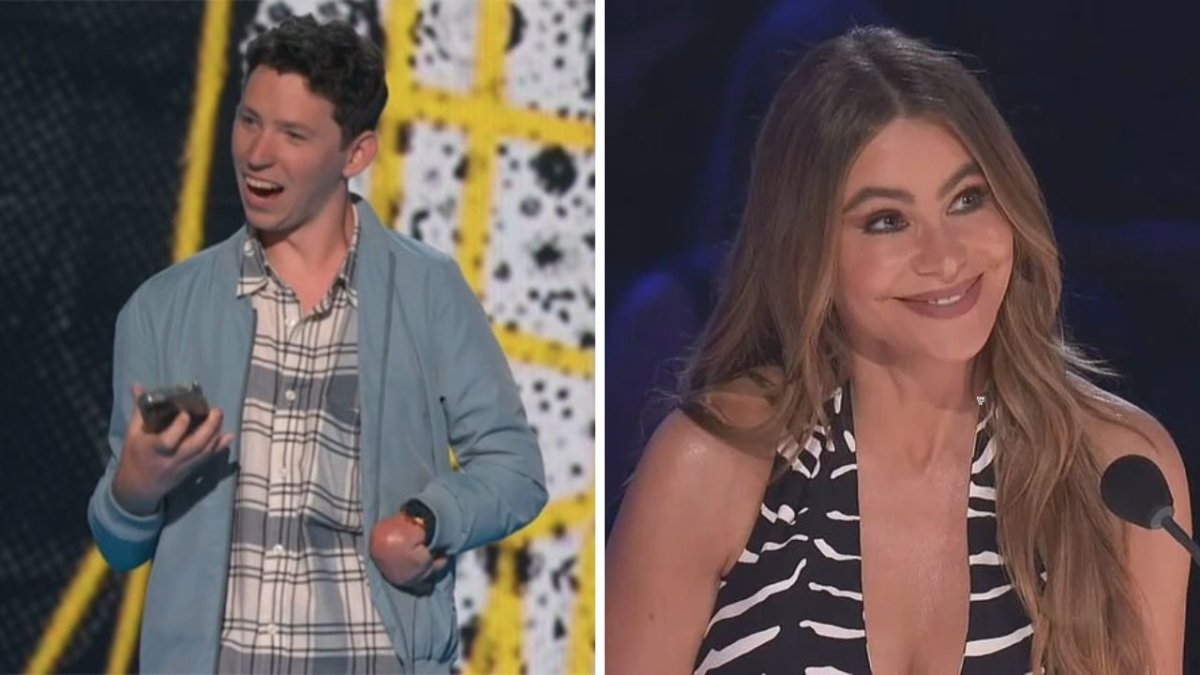 (Impresses AGT Judges/Image Credits:Zeibiz,NY Breaking)
Ahren Belisle noted ahead of his performance that a lot of work goes into creating his performances and that something may always go wrong with the audio output when delivering his gags. America's Got Talent judge, Heidi Klum, said that she admired him for figuring out how to make his ambition a reality, while Sofia Vergara views his philosophy on life as a major component of what makes him amusing. Simon Cowell also believed that Ahren Belisle was inherently humorous and wished the performance could last longer.
Performance Detail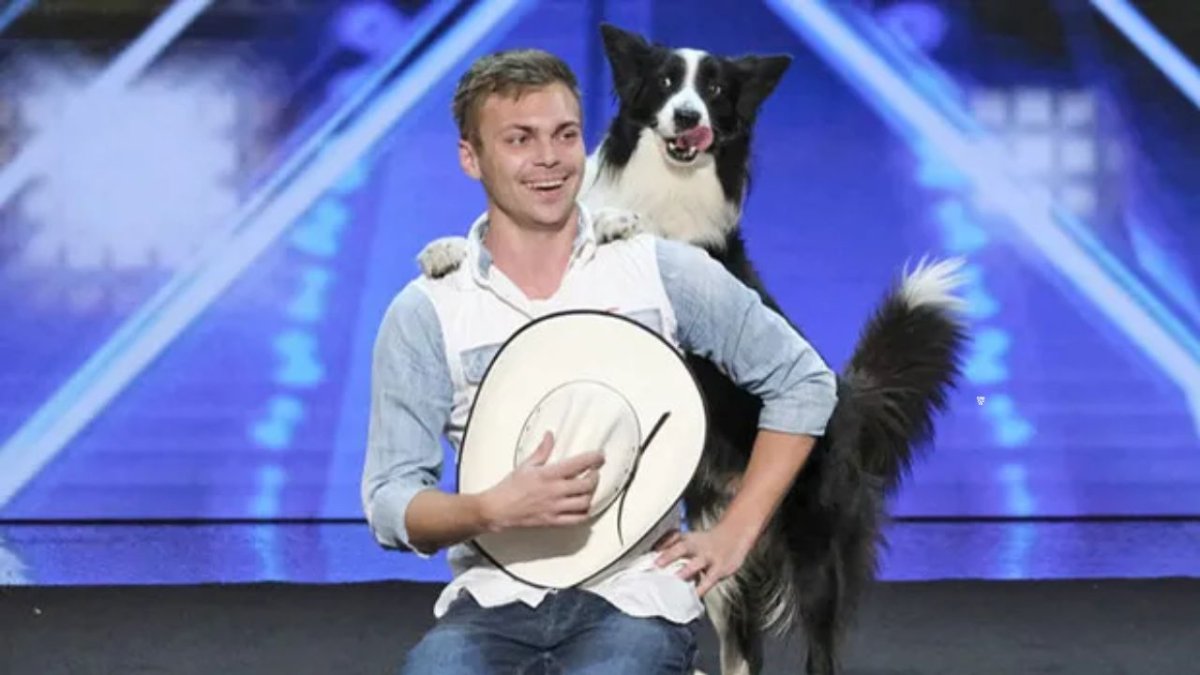 (Performance Detail /Image Credits:GoldDerby)
Starting his second performance on America's Got Talent, he entered the stage with his assistance dog and jokingly said that if they did not vote for him, his assistance dog would not eat tonight. He also brought chuckles and his flirting skills to the stage. When he tried to shoot his shot with a judge, Sofia Vergara, fans and the judges were left in stitches watching him. He cracked a joke on Sofia and called her Sofia Viagra. That moment made Heidi Klum inquire if the judge had ever been jokingly referred to as that. But, Sofia Vergara suddenly made two peace signs and stated that she was newly single.
Fans Reaction
After that moment, one viewer on X posted Sofia Vergara's face during Ahren Belisle's set, which made fans notice Sofia Vergara's reaction to the act and gushed over the comedian. Fans were respect to Ahren Belisle's performance said that he was so funny tonight on America's Got Talent and they can not stop laughing especially at Sofia Viagra moment. Beside that, other fans wondered and wanted to know what Ahren Belisle was typing in response to Sofia Vergara saying she was single until Simon Cowell blocked him.
Also Read: How Much Did Kaitlyn Bristowe Earn From DWTS And The Bachelorette?
Also Read: What Kellie Pickler Really Did For A Living Before Her American Idol Fame
Also Read: Pregnancy Announcement By Bachelor In Paradise Alum, Lace Morris