Kylie Frey's 'emotional release' on America's Got Talent – A song for her grandfather!
Kylie Frey's 'emotional release' on America's Got Talent – A song for her grandfather!
Updated on August 02, 2023 12:45 PM by Andrew Koschiev
Who is Kylie Frey?
On AGT, Kylie discloses that she comes from a "big rodeo family" and is a rodeo queen. She began singing the national anthem at each rodeo she attended, which is how she got her start in music. She is the state goat-tying champion of Louisiana and a "third-generation rodeo girl."
In the AGT show airing on August 1, Kylie Frey will bring the rodeo to the Stage. The country singer will audition by singing a song that she wrote. Before the show aired on NBC, a portion of her audition was made available on YouTube. For more details about Kylie, click on factswow.com.
Kylie Frey owns the Stage!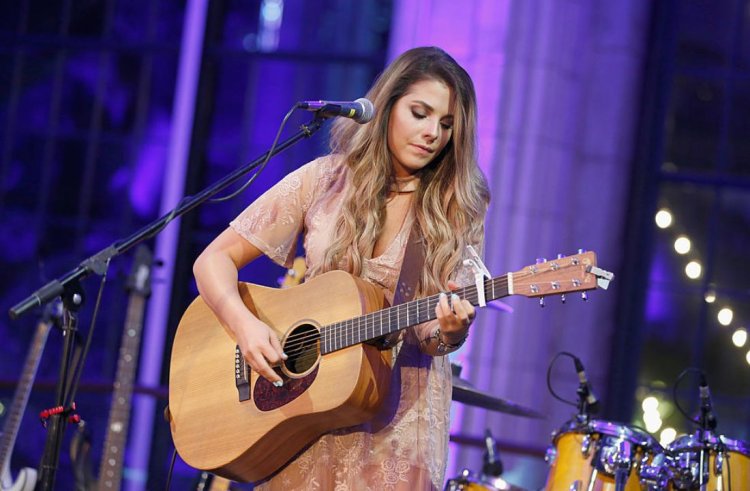 (Image Credits: Gator 99.5)
In advance of the Season 18 premiere of America's Got Talent next week, the show has published an early release audition. In the video, country artist Kylie Frey sings an emotional original song she wrote as a tribute to her grandfather.
The 28-year-old acknowledged to the judges' panel that she was "very nervous" before performing. Frey's stage fright, though, seemed to vanish as soon as her bandmates joined her to perform the song that she and Stone Aielli co-wrote.
Heartfelt song to her grandfather!
After that, Kylie sang the heartfelt song "Horses in Heaven" about seeing her grandpa after his death. Cowell gave the act a standing ovation.
She said, "I wrote this song for my grandpa." He always said that if I performed the national anthem at every rodeo I attended, eventually, I would be asked to sing it at the NFR, the equivalent of the Super Bowl of rodeo.
After her audition video went viral on social media, fans tuned in to NBC on Tuesday night to see if she received enough votes to go to the next round. Frey wrote in the comment section, "I am feeling so glad to play this song on the America's Got Talent stage!"
Kylie's new recorded version!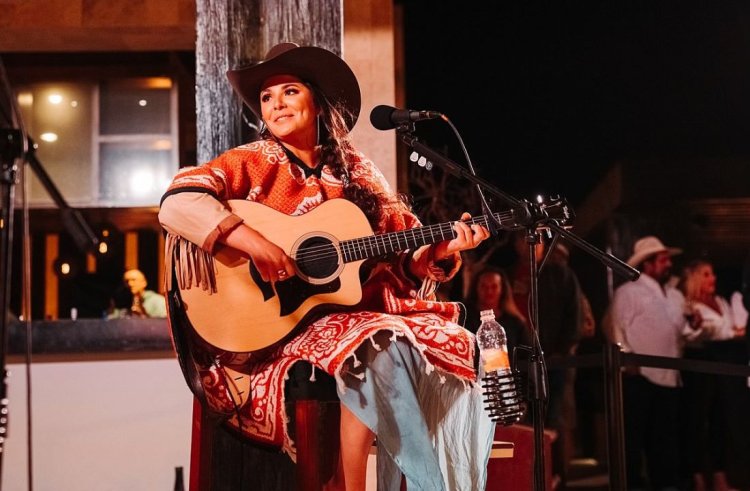 (Image Credits: Gator 99.5)
Randy Houser was added to a freshly recorded version of Kylie Frey's original song earlier this month. Their unexpected encounter at the NFR in Arlington, Texas, last year, when Frey realized the desire instilled by her grandpa and sang the National Anthem, led to this potent duet.
Several brand-new albums, including "Hell of a Life," "Black & White World," and "Red Dirt Cinderella," were released after Frey and Houser's partnership.
Concert schedule of Kylie!
Kylie Frey has appeared at major concerts and festivals throughout the US and Mexico this summer. She and Tyler Halverson will add gigs in Colorado and Wyoming to the remainder of their Your Bar Now Tour in October.
Also Read: In her father's absence, Howie Mandel praises Maddie Baez on 'America's Got Talent'