Lucy Liu took Drew Barrymore's Naked Photos On Charlie's Angels Sets
Lucy Liu took Drew Barrymore's Naked Photos On Charlie's Angels Sets
Updated on March 24, 2023 10:25 AM by Andrew Koschiev
While McG's Charlie's Angels featuring Cameron Diaz, Drew Barrymore, and Lucy Liu as three women working in a private detective agency, may have been released 20 years ago, the ladies are still friends. During a recent chat, the pair even brought up some decades-old memories from shooting one of the films.
Lucy - who will star in Shazam! Fury of the Gods - reached out to Drew and spoke about having several 'beautiful' naked portraits of Barrymore left over after filming. The Drew Barrymore Show featured her promoting her new film 'Shazam! Fury of the Gods,' during which she mentioned some decades-old pictures taken by Lucy Liu. The host asked her co-star from 'Charlie's Angels,' "Can you tell me what I was searching for?"
The portrait series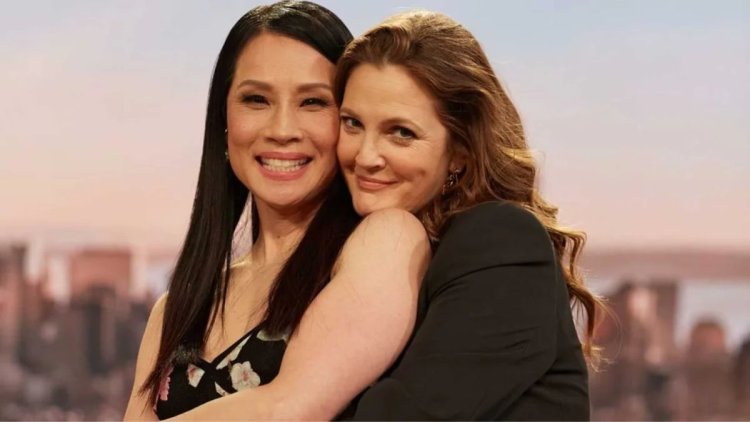 (Image Credits:Entertainment Tonight)
As Drew Barrymore answered her question, Lucy Liu replied, "I was looking for the naked photographs of me on the set of 'Charlies' in my dressing room." As she added, she continued, "And you still look stunning." I have a series of portraits of so many people with and without clothes, guys. You're so natural, playful, and having a great time.
Liu also talked about the intense training and filming process for Charlie's Angels: Full Throttle, the 2000 film with Barrymore and Cameron Diaz, and the 2003 sequel Charlie's Angels: Full Throttle during the same interaction. The woman said, "I remember the pain, and I remember that our legs had to be wired up like that because it was impossible to hold them up that way.
Stunning picture, that's for sure
It was really hard. I remember that we had to slant our bodies over. I remember squeezing over the fence in heels. But what a memorable photo. We were pretty badass. I remember training all day, every day, five days a week.
Lucy Liu squashed the rumors of bad blood between Cameron Diaz and Drew Barrymore in a recent interview with a leading news publication. Now that's a friendship to admire.
Also Read :
Drew Barrymore shares that she turned to booze after taking divorce from Kopelman
Drew Barrymore Back To Dating Life But Ready To Walk Down The Aisle Again