Drew Barrymore helped Cameron Diaz to make her first meal for Benji Madden
Drew Barrymore helped Cameron Diaz to make her first meal for Benji Madden
Published on December 01, 2022 17:51 PM by FactsWOW Team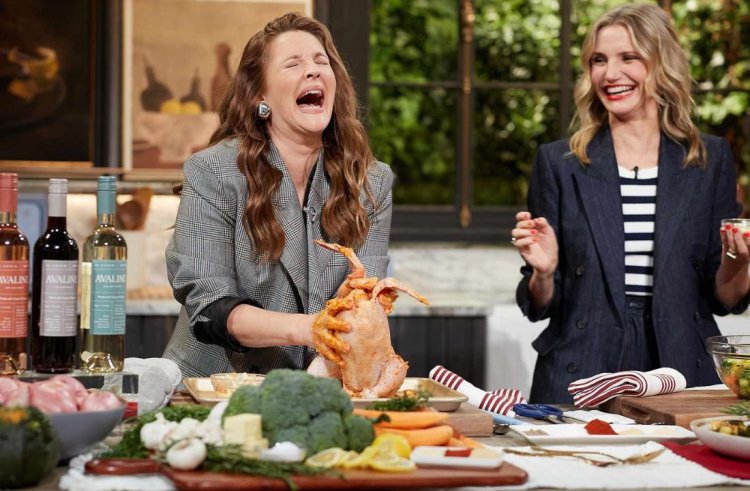 (Image Credits: People)
In a The Drew Barrymore Show promo, Diaz and Drew spoke about the first meal she cooked for her now husband, Benji Madden.
Drew said, "I drove you to a grocery store. So pregnant… I stayed in the car, and you went inside. What was the dish you made him that night? I'm gonna let you tell it. I remember it clear as day."
Drew narrated the story of the night when she helped Diaz cook a meal for Benji
Diaz said, "Lamb chops. Mediterranean lamb chops, some couscous, and some broccoli and sautéed zucchini."
Barrymore said Diaz added her secret ingredient to the meal."I put shallot gold inside the couscous."
Cameron Diaz and Benji Madden tied the knot in 2015. They became parents to daughter Raddix in 2019.
Cameron Diaz has not appeared in any movie since 2014. After her movie "Annies", she has, however, come from her break in a Netflix upcoming movie called Back in Action 2014.