Angelina Jolie: The Iconic Tattoos That Tell Her Story
Angelina Jolie: The Iconic Tattoos That Tell Her Story
Updated on August 28, 2023 18:27 PM by Anna P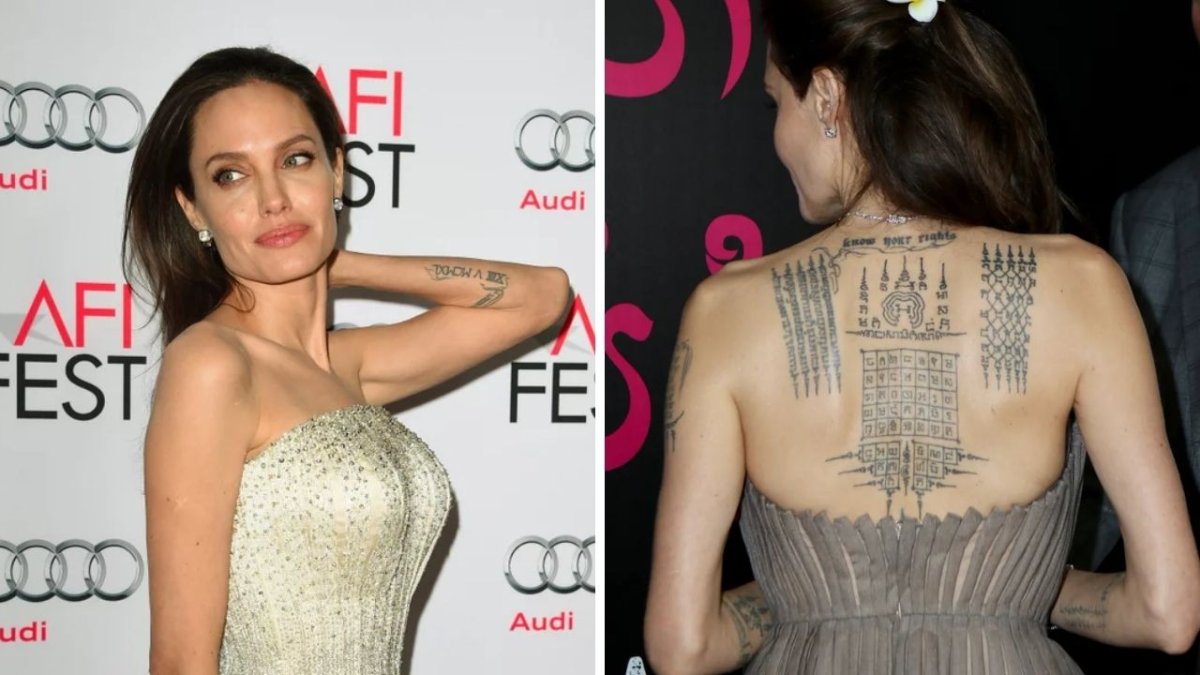 (Angelina Jolie: The Iconic Tattoos That Tell Her Story \ Image Credits:HOLA)
Known for her captivating appearance, exceptional performances on screen and striking tattoos this Hollywood icon has graced some of the most successful movies in the twenty years.
In this article we will delve into the history and significance of Angelina Jolie's tattoos. We'll explore the stories behind each one. How they have left an impact on the world of tattoo artistry.
A Prayer for the Wild at Heart Kept in Cages Tattoo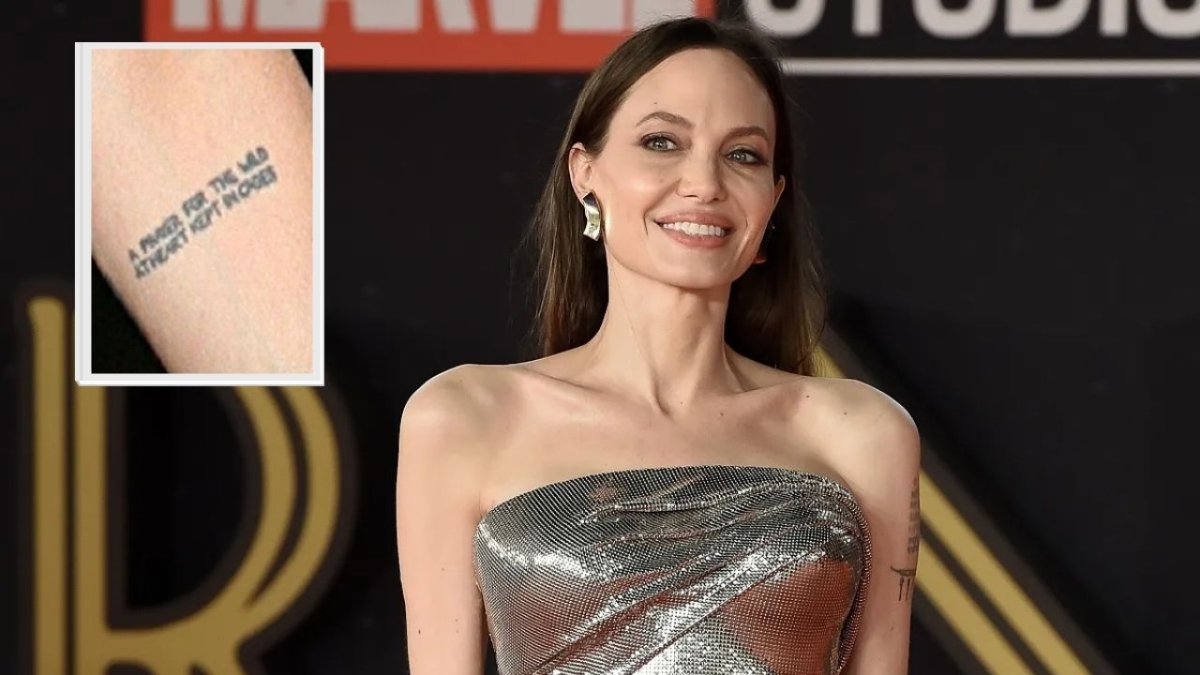 (A Prayer for the Wild at Heart Kept in Cages Tattoo \ Image Credits:Glamour UK)
The first tattoo that Angelina Jolie got holds meaning. It features the phrase "A prayer for the wild at heart kept in cages '' which's a subtitle from Tennessee Williams 1941 play called "Stairs to the Roof." In an interview with Harper's Bazaar Jolie revealed that she impulsively decided to get this when she was 20 years old while spending time with her mother.
Bengal Tiger Tattoo
(Bengal Tiger Tattoo \ Image Credits:Tattoo for a week)
One notable tattoo adorning Angelina Jolie's back is an intricate Bengal Tiger design. Created in 2004 this particular tattoo was blessed by Sompong Kanphai, the artist who meticulously inked it. After completing the artwork Kanphai recited a hymn as part of a Thai ritual. It's worth noting that this design was handcrafted using a needle technique.
Khmer Script Tattoo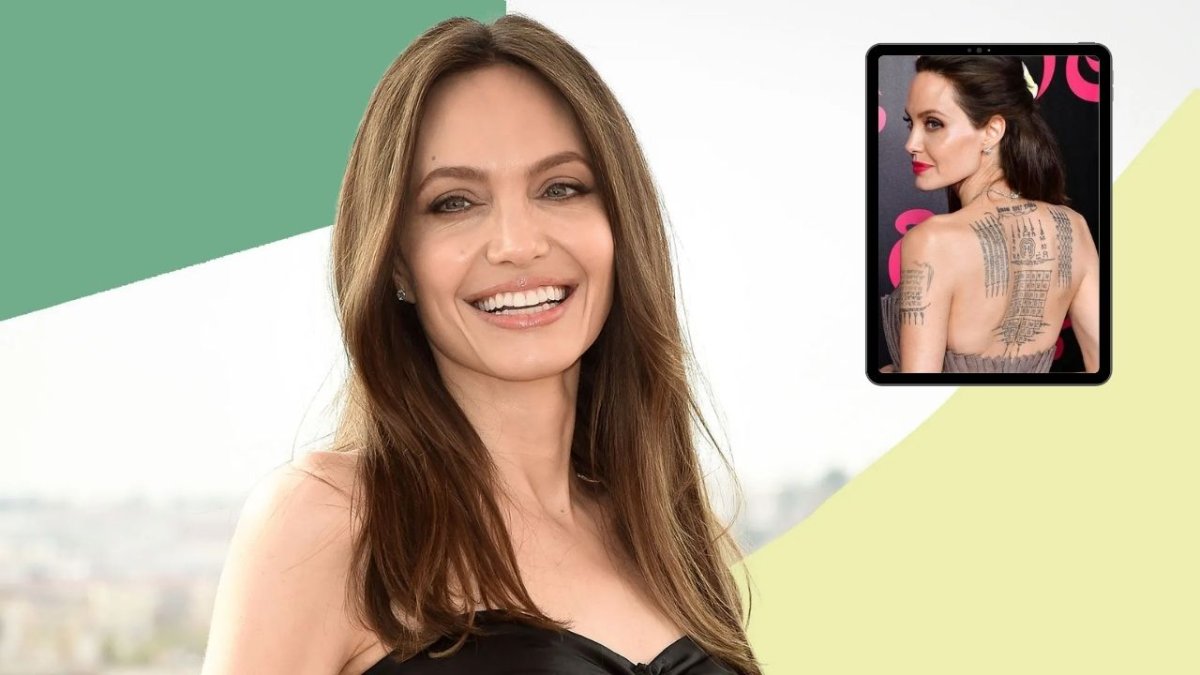 (Khmer Script Tattoo \ Image Credits:Harper's BAZAAR)
Jolie holds a connection to her tattoo as it serves as a symbol of her Cambodian citizenship.
Before getting the Khmer Script Angelina Jolie had a Japanese tattoo on her left shoulder that spelled out the word "death." This served as a reminder for Jolie to live life for herself. In 2002 after adopting her son Maddox Chivan she decided to cover up the Japanese with a prayer written in Khmer Script.
The tattoo again done by Kanphai is intended to offer protection for Chivan from evil forces. When translated into English it conveys the following message; May your enemies stay away from you; may your wealth always remain with you; your beauty will be akin to that of an Apsara; wherever you go many will attend to you, serve you and protect you from all sides.
Know Your Rights Tattoo
(Know Your Rights Tattoo \ Image Credits:Harper's BAZAAR)
Another notable on Jolies body is the phrase "Know Your Rights " which she had inked at the base of her neck. This tattoo pays homage to her admiration for UK punk rockers The Clash and their song of the name that speaks about issues faced by the poor and marginalized.
Cross Tattoo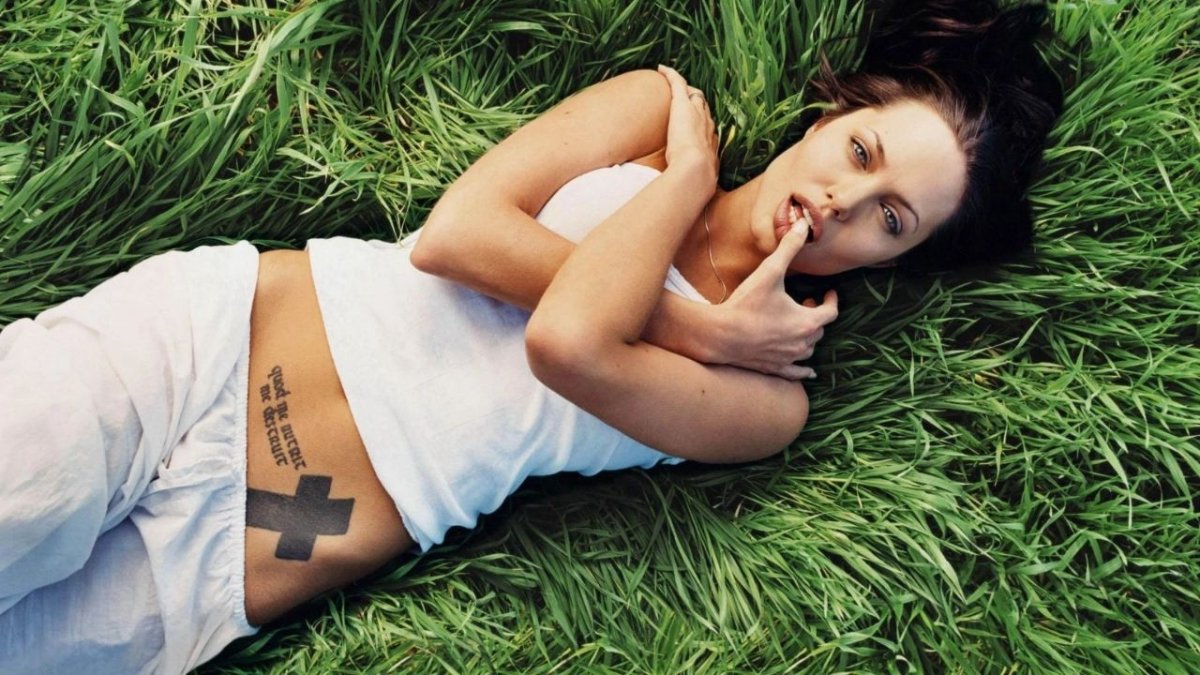 (Cross Tattoo \ Image Credits:Tattoo for a week)
Additionally above Angelina Jolie's left hip rests a cross. This particular tattoo was chosen by the actress as a cover up for a design—a dragon with a tongue—which she had obtained during a trip to Amsterdam.
Jolie decided to get a tattoo a day before she tied the knot with her husband, Johnny Lee Miller.
When asked about the black Jolie expressed, "It held great symbolism and represented something positive devoid of any negativity.
Roman Numerals Tattoos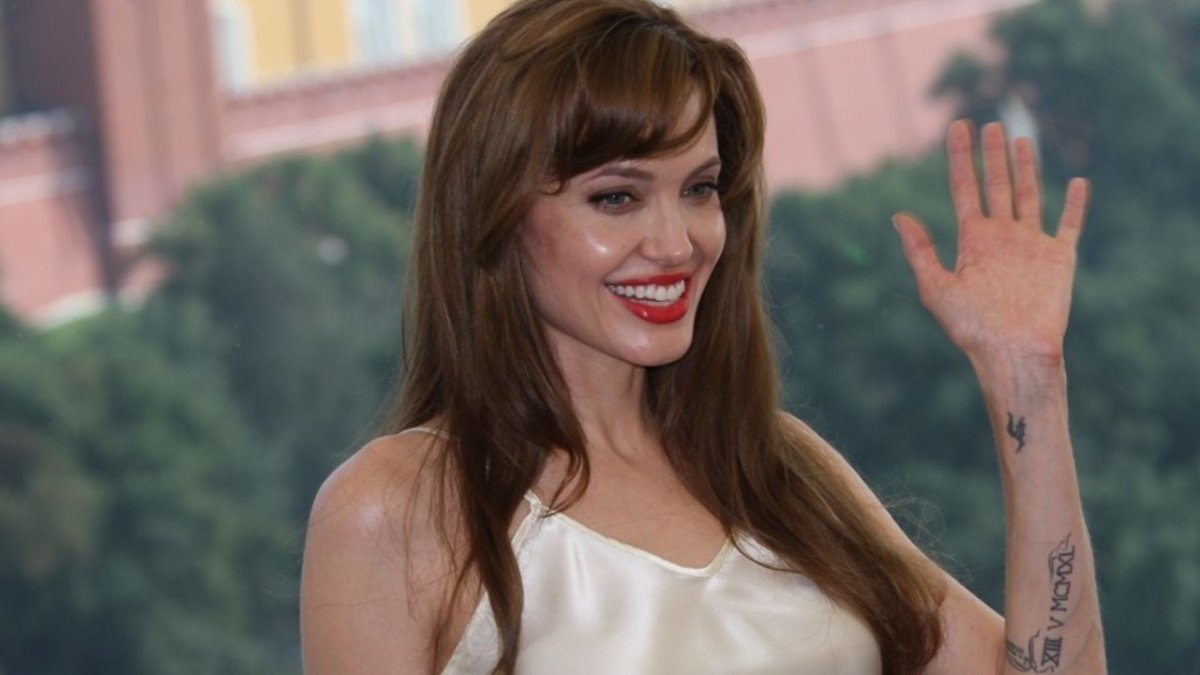 (Roman Numerals Tattoos \ Image Credits:Harper's BAZAAR)
Angelia Jolie, known for her role in "Gone in 60 Seconds " surprises us with her admiration for Winston Churchill. On her forearm she proudly displays two numeral tattoos; XIII (13) and V MCMXL (51940). Interestingly the tattoos were done separately. Hold a connection.
Curious, about the Winston Churchill link? Well when you combine these letters they form a date; May 13 1940 (13/05/1940). This specific day marks the occasion when the former British Prime Minister delivered his speech titled "Blood, toil, tears and sweat." Additionally it is believed that Jolie's choice of XIII also symbolizes her rejection of superstitions surrounding the number 13.
Also Read : Heartbreaking, You Can't Help But Cry; Read Angelina Jolie's Emotional Email Sent to Brad Pitt in $250 Million Court Battle
Also Read : Billionaire David Mayer De Rothschild And Angelina Jolie Ate Lunch Together For Three Hours

Also Read : Heartbreak in Hollywood: A Look at 2023's Shocking Celebrity Breakups