Which book series will blow your mind?
Which book series will blow your mind?
Updated on September 09, 2022 18:09 PM by Andrew Koschiev
There was a time when a book was only a book. Written and read, perhaps it began conversations and captivated imaginations. Maybe it was taught, passed around, or even influenced the whole world.
Yet, with the book series, it is different. We keep track of the release of a book, then its sequel. And at times sequels take years to come out. This blog is for all the book nerds who love to binge read at the first given opportunity. Our list contains the completed book series so that you don't have to be on a cliffhanger.
With changing times, book series have become a huge business, offering fans licensed products, toys, and games, retail stores, and TV and film adaptations.
We tried to include a bit of everything. So, everyone has what they're looking for. Let's binge.
Serpent & Dove – Shelby Mahurin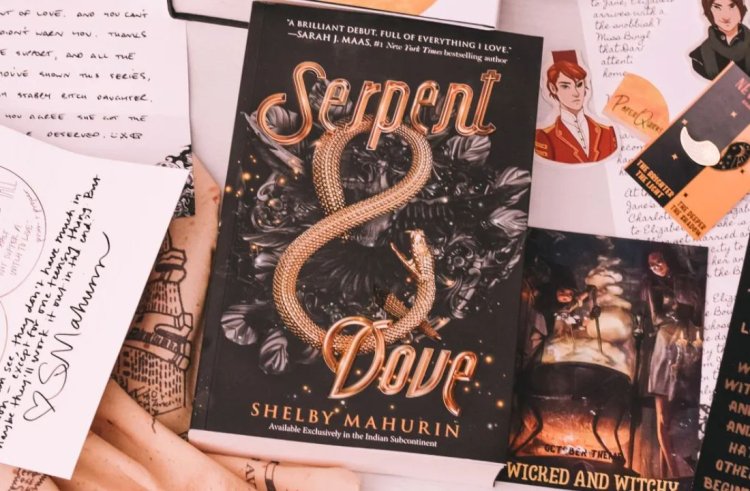 Books – Serpent & Dove
Blood & Honey
Gods & Monsters
Louise de Blanc ran away and took shelter in Cesarin, abandoning all the magic and living with whatever she was able to steal. Witches such as Lou are feared, hunted, and burned.
Working as a huntsman for a church, Reid Diggory lived his entire life by a single – Thou shalt not suffer a living witch. However, when Lou tries a clever stunt, they both are stuck in a weird situation – marriage.
Lou can't ignore her growing feelings, but at the same time, she can't change who she really is. So, she has to make a tough decision. And as we all know, love makes a fool of everyone.
Also Read: Which books should I read to have a better personality
Shatter Me – Tahereh Mafi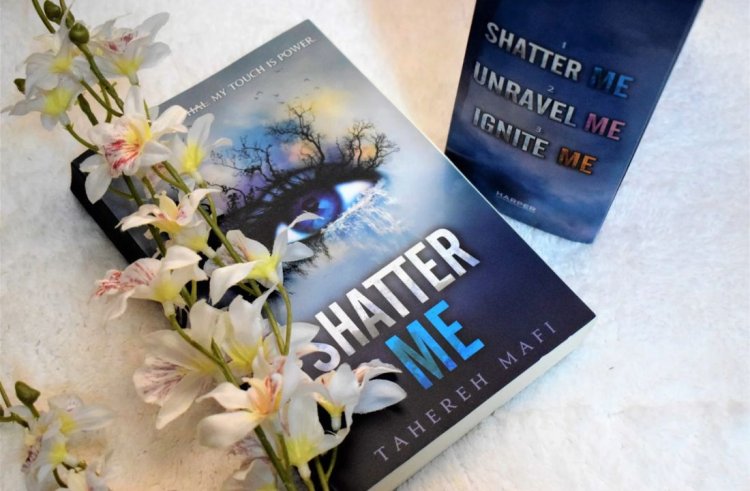 Books – Shatter Me
Unravel Me
Ignite Me
Restore Me
Defy Me
Imagine Me
Believe Me
Only a touch is needed! One touch and Juliette Ferrars has the potential to leave any man with difficulty breathing. One touch, and you are dead.
Nobody has any idea why Juliette has such powers. The powers feel like a bane, a burden that a single person cannot handle. However, it is seen as a gift by The Reestablishment and considered as an opportunity. An opportunity to use Juliette as a lethal weapon.
The girl had never dared to fight for herself before. But, when Juliette comes across the only person who cares for her, she realizes a strength in herself she never knew she had.
Also Read: Female Celebrities who left their male partners to be with their girlfriends
The Betrayed – Kiera Cass
Books – The Betrothed
The Betrayed
Another sparkling royal romance by Cass is sure to capture the hearts of her loyal readers! I'm going to be queen! A good-looking young king! An ideal match! Or maybe not!
When King Jameson reveals his fondness for Lady Hollis Brite, she doesn't feel anything but shock and is thrilled to her core. After all, she grew up at Kresken Castle, competing for the king's attention with other daughters of the aristocracy as her competitors. Getting the king's attention is nothing less than a dream come true.
But, to Hollis' utter surprise, she quickly realizes being a king's beloved and being queen will not get her the happiness ever after that she dreamt of. And, when Hollis meets a layman with the incredible powers to look straight into her heart, she understands the future she always craved is not the one she imagined.
The Old Kingdom Series – Garth Nix
Books – Terciel & Elinor
Sabriel
Lirael
Abhorsen
Clariel
Goldenhand
Bestselling author Nix takes the readers to the Old Kingdom to share the untold love story of Terciel and Elinor – Sabriel's parents.
The Old Kingdom is a region of ancient and usually horrible magics. Terciel, an 18-year-old, learns witchcraft from his great-aunt Tizanael. But not to bring the dead to life but to make them rest in peace.
Ancelstierre is a country where magic doesn't work. Here, Elinor lives in seclusion. She has only two friends – an old governess and an older former circus performer. Her mother is a despot, and everyone is scared of her, but maybe there is more to be scared of!
Elinor doesn't know she has deep connections with the Old Kingdom until Terciel, with his great aunt, comes to Ancelstierre. What happens when their paths cross?
Truly Devious – Maureen Johnson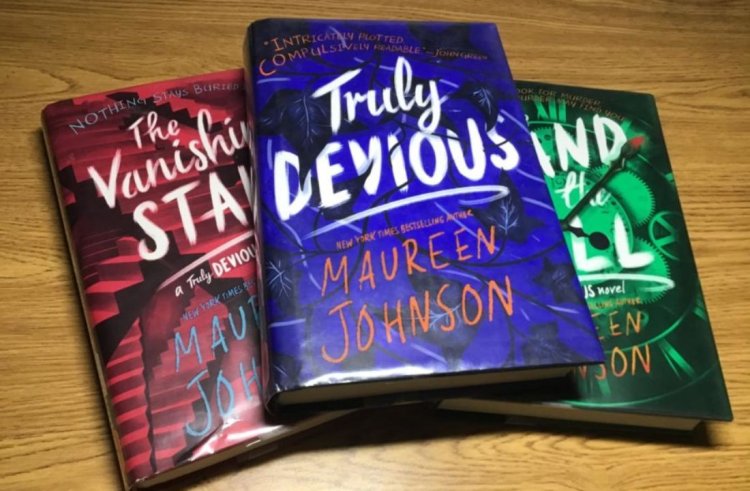 Books – Truly Devious
The Vanishing Stair
The Hand on the Wall
The Box in the Woods
Ellingham Academy is a popular private school located in Vermont for the smartest inventors, artists, and thinkers. Albert Ellingham established it to make learning a game.
His wife and daughter were kidnapped as soon as the school was opened. The only clue was a set of riddles signed with Truly Devious.
Steve Bell is about to start her first year at the Academy, and her eyes are set on solving the cold case. But that's not all! Somebody once got away with a murder, and the past is trying to enter the present.
Queen's Thief – Megan Whalen Turner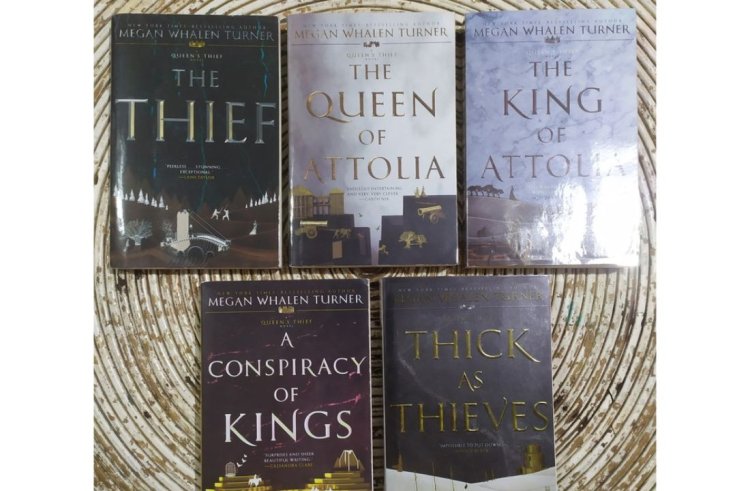 Books – The Thief
The Queen of Attolia
The King of Attolia
A Conspiracy of Kings
Thick as Thieves
Return of the Thieves
The bestselling writer Turner's award-winning and entrancing Queen takes its readers to a world of epics.
Eugenides, the thief of the queen, has the power to steal anything, or maybe he just says so. His boasting gets him into trouble when the king's Baphomet demands him to steal a valuable object, and he can't refuse. The baphomet feels he chose the right person, but the thief has his own plans.
Also Read: Deep thought provoking questions to give new horizons to your thinking
The Montague Sibling – Mackenzi Lee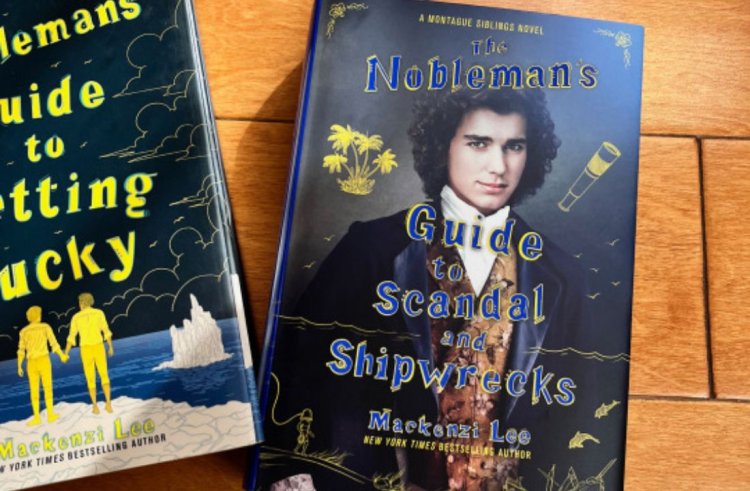 Books – The Gentleman's Guide to Vice and Virtue
The Gentleman's Guide to Getting Lucky
The Lady's Guide to Petticoats and Privacy
The Nobleman's Guide to Scandal and Shipwrecks
A British bisexual noble go on board to Europe with his secret crush, who is his best friend as well. It is a modern-age romance written in the eighteenth century.
Harry doesn't even care the slightest bit that his passions aren't meant for the noble he was born to be. But, as Harry starts his Europe trip, his longing for vice and pleasure is about to come to an end. On his return, his father wants Harry to take over their family estate.
Thus, Harry decides to make the most of his trip and decides to flirt with his crush Percy all over the world from Paris to Rome. But everything turns upside down, and their excursion becomes a nightmare.
Red Queen – Victoria Aveyard
Books – Red Queen
Glass Sword
King's Cage
War Storm
Broken Throne
The world of Mare Barrow is divided by blood – the people with Red blood work for the silver-blooded elite class, who possess superhuman capabilities. Mare is a thief living in a small village, but the turn of events throws her into the Silver court. Standing in front of the royalty, she realizes she has a special ability of her own.
To cover this impossibility, the King asks Mare to play a lost Silver princess and engages her with his son. Diving deep into the Silver world, she helps a rising Red rebellion.
One wrong act, and she is dead, but the dangerous game she got herself involved in only guarantees one thing – a betrayal.
Also Read: The world we live in after 9/11
Frostblood Saga – Elly Blake
Books – Frostblood
Fireblood
Nightblood
17-year-old Ruby is a Fireblood, but she has hidden this from the wicked Frostblood ruling class throughout her life. Yet, she comes out of her cocoon to take revenge on the bloodthirsty king behind Ruby's mother's death.
She trains with Arcus for her revenge, but for him, she is just a weapon and nothing more. Yet, before they can execute their plan, the King captures her and forces her to participate in a tournament. Now, this is the only chance for her to take revenge on the cruel King for herself and the man she fell in love with.
Shadow of the Fox – Julie Kagawa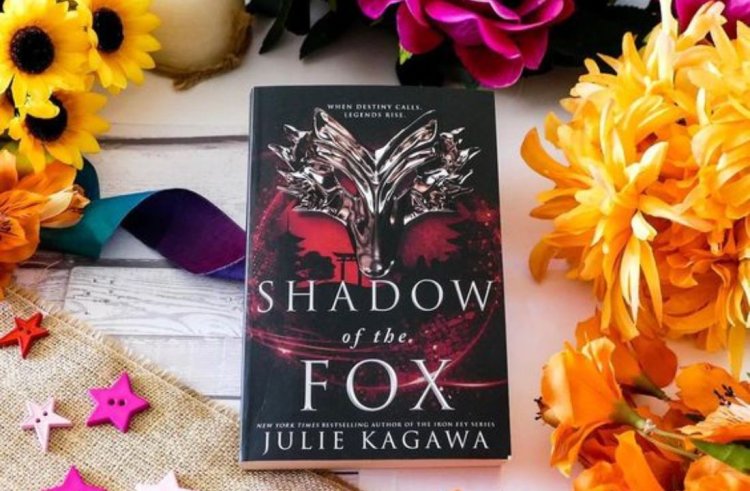 Books – Shadow of the Fox
Soul of the Sword
Night of the Dragon
Every millennium one who has the Scroll of a Thousand Prayers can call Kami Dragon out of the Sea and ask for a wish. The time is just around the corner, and everyone in twagote will search for the missing pieces.
Yumeko leaves her house with one of the Scroll pieces when demons murder her family. She crosses paths with Kage Tatsumi, who becomes Yumeko's last hope of survival.
Also Read: Unknown facts about the show popular HBO show Game of Thrones
Harry Potter – J. K. Rowling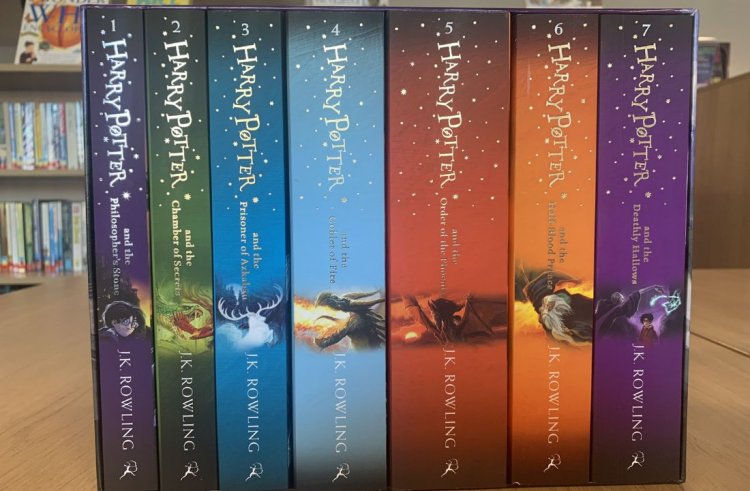 Books – Philosopher's Stone
Chamber of Secrets
Prisoners of Azkaban
Goblet of Fire
Order of the Phoenix
Half-blood Prince
Deathly Hallows
Harry Potter thinks he is just like any other child, but at 11, he discovers he is a wizard. This allows him to attend Hogwarts School of Witchcraft. He makes many friends there. A dark wizard named Lord Voldemort killed Potter's parents. He tries to kill Potter too but he survives. The story revolves around good and wicked wizards.
The Fallen Isles – Jodi Meadows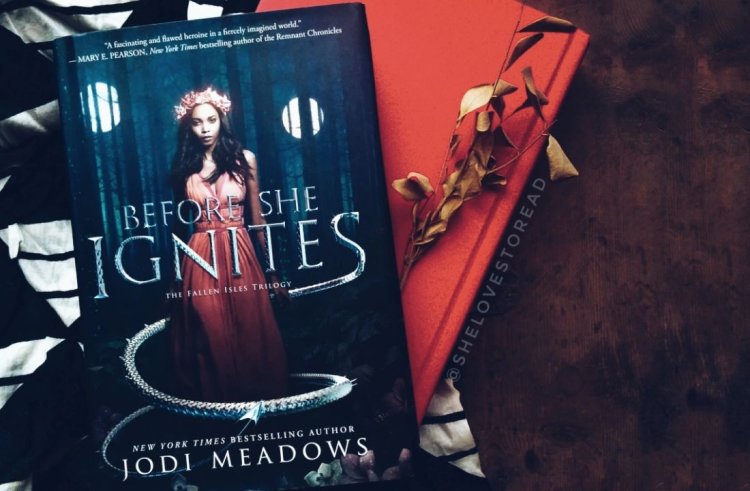 Books – Before She Ignites
As She Ascends
Mira is regarded as a hope for the Fallen Isles, beautiful and perfect – or she is forced to look like that. But, people closest to her betray her, sending her to Fallen Isles' scariest prison.
However, Mira is done with being a pawn. She decides to fight to survive against her inner demons and external threats. This is all before Mira ignites.
Also Read: The Ugliest Celebrity Disputes of All Times
Vampire Academy – Richelle Mead
Books – Vampire Academy
Frostbite
Shadow Kiss
Blood Promise
Spirit Bound
Last Sacrifice
Lissa Dragon is a mortal vampire who has an unusual gift of harnessing the magic of the Earth. So, she has to be protected at any cost from Strigoi – the immortal and deadliest vampire. Lissa's best friend, Rose Hathaway, has the blood of a vampire as well as a human, making her a dhampir. Rose has dedicated her life to protecting Lissa from Strigoi, who wants to make Lissa like them.
After enjoying freedom for two years, Lissa and Rose are again dragged to St. Vladimir's Academy. The Academy is meant for royal vampires, and there would be guardians located in Montana's deep forests. But, there is more danger in the premises of the Academy as Strigoi is always nearby.
Lissa and Rose need to find their way out of this, comfort the feelings of prohibited love, and never allow their guards to be down.
Also Read: These movie endings that spoiled your mood
The Girl of Fire and Thorns – Rae Carson
Books – The Girl of Fire and Thorns
The Crown of Embers
The Bitter Kingdom
Every century, one person is selected for greatness.
Elisa is the chosen one this time. but, she has always felt useless and powerless. As she turns 16th, she becomes a secret wife of a smart and worldly king whose country is experiencing chaos. He wanted her to be the chosen one.
He is not the only one who looks forward to her. Her fierce enemies, full of dark magic, want to kill her. A determined, daring revolutionary feels she can save his people. Very soon, her life and hers will be at stake.
Elisa can do anything for those who need her if she can find the power deep in her. Suppose she survives because most chosen ones die young.
Also Read: What are the debut films of famous Bollywood actors in Hollywood ?
Ruined – Amy Tintera
Books – Ruined
Avenged
Allied
Emelina Flores doesn't have anything. Her parents were killed, her sister kidnapped, and the war-ravaged her home in Ruina. She decides to take revenge despite being ruined and devoid of any magic.
She has a simple plan. She will enter the enemy's kingdom disguised as the prince's finance. She'll lead an ambush. Emelina has a plan to kill the king and whatever is dear to him, including his son
The closer she gets to the prince, the more she questions her mission. Her heart, filled with anger, starts to melt. However, as she and her family – are on the line, love can be a mistake Emelina couldn't afford to make.