Trace Cyrus Asserts That He Would Achieve Greater Success
Trace Cyrus Asserts That He Would Achieve Greater Success
Updated on August 31, 2023 18:58 PM by Anthony Christian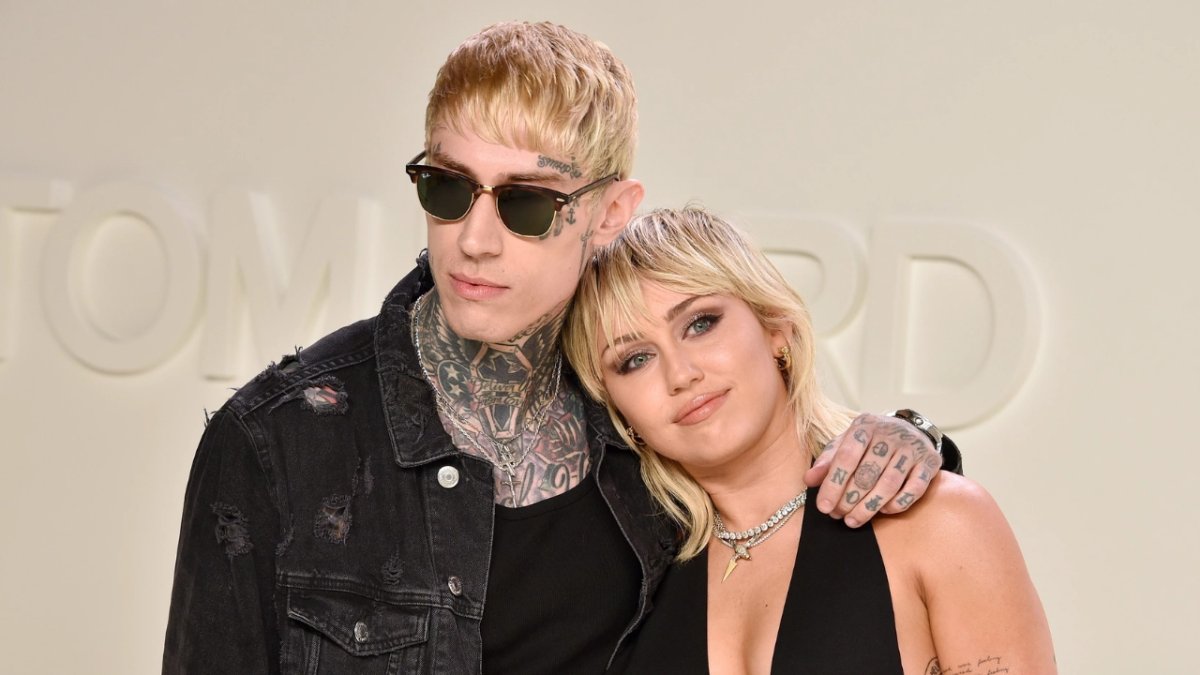 (Trace Cyrus asserts that he would achieve greater success/YahooFinance)
Trace Cyrus, the 34-year-old musician and brother of Miley Cyrus, recently made noteworthy remarks about his family. According to reports, during a Q&A session on his Instagram Stories on Monday, he provided insight into how his famous family has impacted his career.
While expressing his deep affection for his family, Trace suggested that his career may have been more successful had he not had familial connections. He stated that people tend to judge and discredit his hard work due to his family background, which he believes is far from the truth.
The relationship in the previous time
Trace cited his former band, Metro Station, as an example, stating that he secured a record deal without his label knowing about his family ties until after he was signed. Gather some interesting news from factswow.com.
As per a report by Entertainment Tonight, Trace, who has previously been in relationships with Brenda Song and Demi Lovato, has emphasized the significance of safeguarding his romantic relationships at this stage of his life.
The expression without love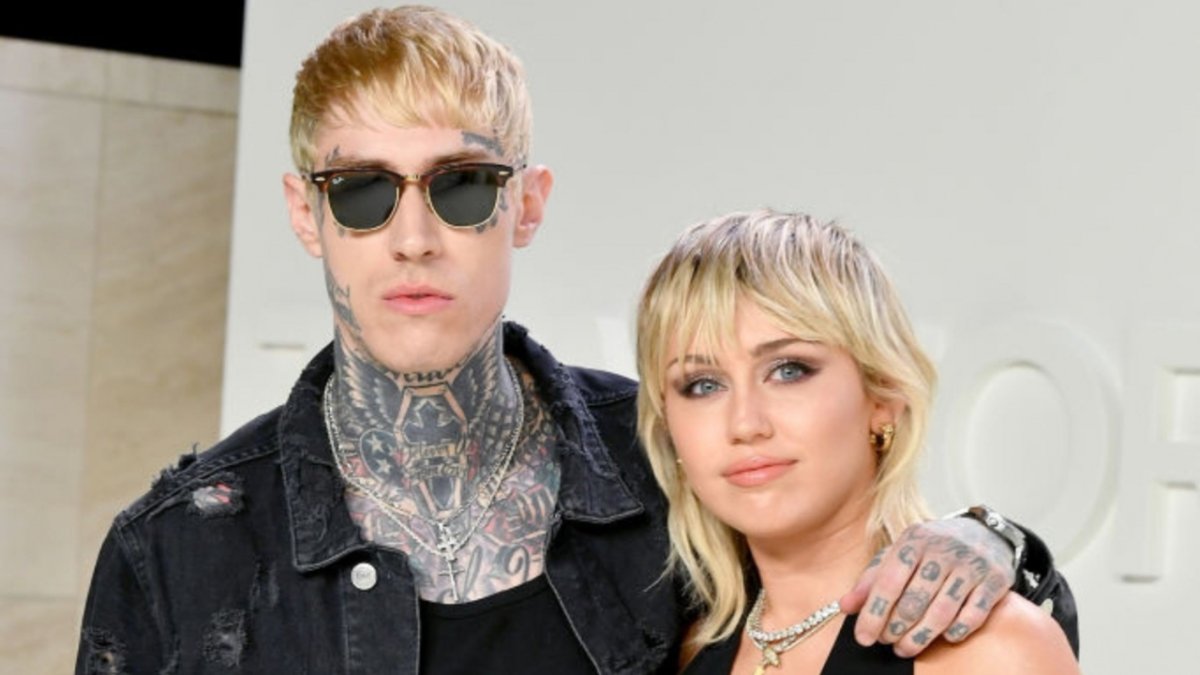 (A life filled with mystery/NY Breaking)
The musician declared that subsequent to having had highly publicized relationships in the past, he has resolved to maintain a much more discreet approach to any of his present or future relationships. Therefore, even if I were to have a girlfriend, I would not disclose it to the public. I apologize.
However, this does not imply that Trace will not express his love for his family. On Monday, he shared his thoughts on his mother, Tish Cyrus' recent wedding to Dominic Purcell on August 19.
A life filled with mystery
I am deeply grateful for being a member of such a remarkable family. Congratulations to my mom on a beautiful wedding. The most important thing to do is to cherish the past, look forward to the future, and always be happy in the present moment because that is all we have.
Yesterday is gone, and tomorrow is never promised. It has been a long time since I have seen my mom so happy, and that genuinely makes me happy. I love you, @tishcyrus, he wrote on Instagram, accompanied by a photo of himself with his mother and sisters, Miley, 30, and Brandi Cyrus.
The absence of the siblings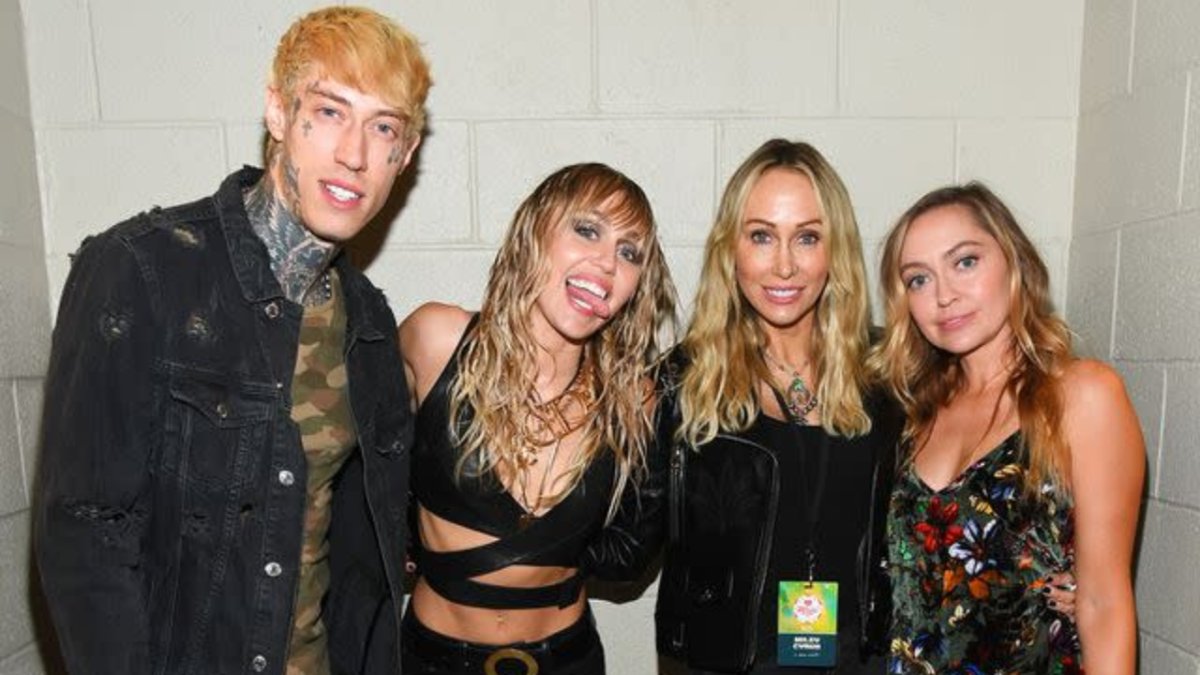 (The absence of the siblings/Yahoo Finance)
During Tish's wedding ceremony, Trace, Miley, and Brandi, aged 36, were in attendance. However, it was observed that Noah Cyrus and Braison Cyrus, the groom's siblings, were absent.
On the day of the wedding, Noah, aged 23, posted a photograph on her Instagram Stories, in which she was seen wearing a T-shirt with her father, Billy Ray Cyrus's image, while she and Braison, aged 29, were perusing a menu at a cafe.
Also Read : Miley Cyrus Says Touring Isn't Healthy For Her: It Erases My Humanity & My Connection
Also Read:What Is The Reason For The Ban On Miley Cyrus And Dolly Parton's Rainbowland Song