The Best New York City Movies that you shouldn't miss
The Best New York City Movies that you shouldn't miss
Published on December 30, 2022 22:25 PM by Michael Davis
Few cities have appeared in as many films as New York City, both domestically and internationally. The "Big Apple" is the ideal setting for a story, whether it be one of the city's well-known romantic comedies, drama, action, or even some light horror like Ghostbusters. This is due to the location, its inhabitants, and their mixture of cultures.

But the truth is that there is a seemingly never-ending list of movies set in New York City, ranging from early silent pictures to contemporary productions, making it difficult to come up with a short list of options. But don't worry; we've compiled a list of movies that is almost as long as the city itself, along with information on where you can watch them online or buy them.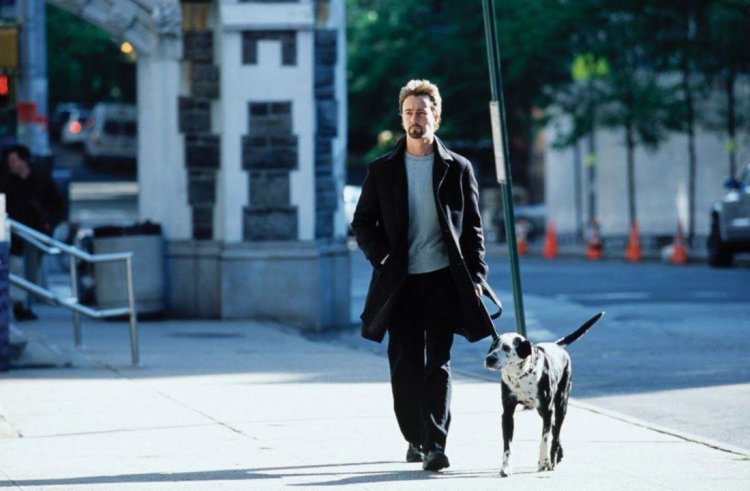 (Image Credits:Filmaffinity)
During his final night of street-walking in New York City before handing himself in to begin a seven-year jail sentence, Monty Brogan (Edward Norton) is the subject of Spike Lee's drama 25th Hour from 2002. The drug dealer thinks about leaving it all behind as his chance at freedom is rapidly dwindling.

The aftermath of the September 11, 2001 attacks was one of the first films to be filmed, and 25th Hour shows the fragmented exterior of New York City and the country as a whole. In the gripping drama, you can sense the hurt, loss, and uncertainty at any time and are instantly transported back to that particular time that has since faded into memory.
(Image Credits: Cine chat)
When Harry Met Sally by Rob Reiner... tells the tale of Sally Albright (Meg Ryan) and Harry Burns (Billy Crystal), two young professionals who transform from college grads who don't want to interact to working professionals who are hopelessly in love with one another, even if they do not wish to acknowledge it.
One of those classic films, When Harry Met Sally makes you want to board a plane and visit "The City That Never Sleeps" in order to track down the locations of all the unforgettable sequences, whether they took place in a café, Washington Square Park, or even the site of the former Meadowlands.
Also Read: Famous punk fashion pioneer Vivienne Westwood passes away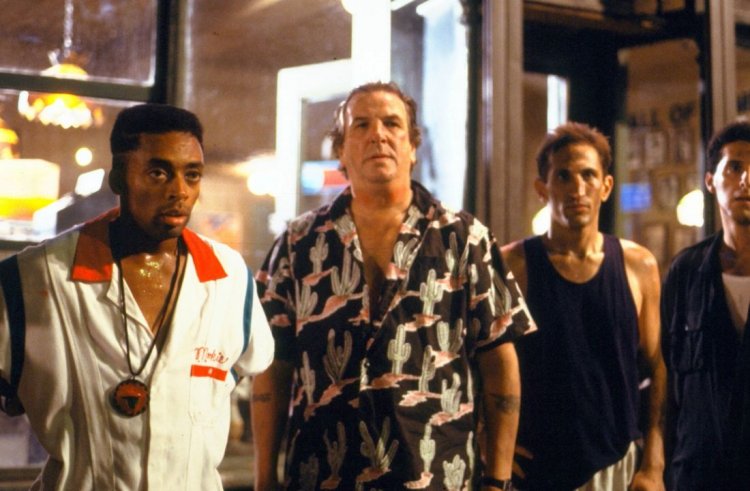 (Image Credits: The Hollywood Reporter)
The entire neighborhood becomes embroiled in the racial and socioeconomic tension that has been brewing for years when a dispute over whose photo should be on the wall of a Brooklyn pizzeria explodes into a huge struggle.
One of the best movies on Amazon, Do the Right Thing, from 1989, shows how Spike Lee has always had his finger on the pulse of New York City. Lee is able to accurately depict the region he knows and loves by not avoiding the issues plaguing the city.
Big (1988)
Twelve-year-old Josh Baskin (David Moscow), who is dissatisfied with his stature, grants a wish that transforms him into a fully-grown adult (Tom Hanks), and the two decide to start over in New York City. He has no idea, though, that being a child trapped in a man's body will soon give him the advantage when he is presented with a job offer from a toy manufacturer.
Big, a comedy from 1988 by Penny Marshall, does a remarkable job of capturing what it could be like to be a young person living alone in one of the world's busiest (and scariest) cities.

Ghostbusters (1984)
(Image Credits: The Ace Black)
A bunch of failing scientists and a common person looking for work are the only ones who can stop the biggest and deadliest ghosts the Big Apple has ever seen from escaping.
It is difficult to think of another film from the 1980s that shouts out "New York City" as much as Ivan Reitman's iconic Ghostbusters from 1984. Where else are you likely to see a ghost in the New York Public Library, a demon dog tearing through Central Park, or a marshmallow man wandering the streets of New York?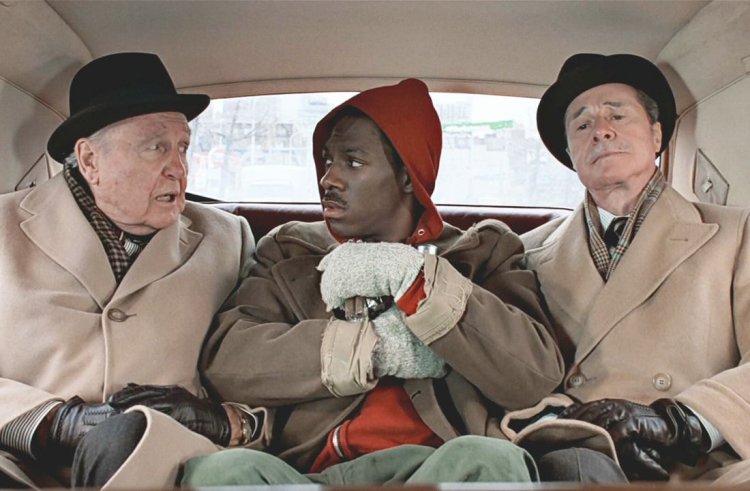 (Image Credits: Fine Authority)
Dan Aykroyd's Louis Winthorpe III and Eddie Murphy's Billy Ray Valentine join forces to exact retribution after becoming the victims of a nefarious game played by two brothers that forces them to trade places.
Trading Places, directed by John Landis, features one of the most sinister Wall Street-centered stories ever to be released in the 1980s (and that is saying a lot), but thanks to Eddie Murphy and Dan Aykroyd's performances, it becomes not only one of the coolest New York movies but also one of the finest of all-time comedies.
Also Read: Enjoy the moment of New Year's Eve with Times Square Ball Drop!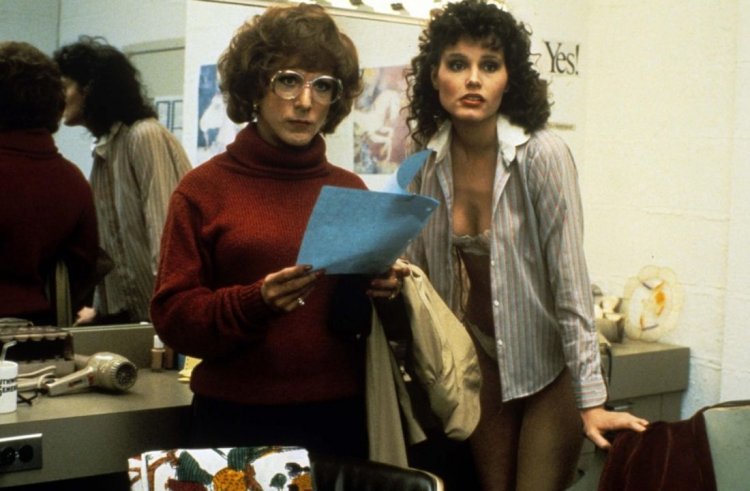 (Image Credits:MUBI)
Struggling New York actor Michael Dorsey (Dustin Hoffman), realizing that no one wants to work with him, dressed as a woman and adopts the image of Dorothy Michaels. Thanks to her combative demeanor, Dorothy, who lands a modest role on a daytime soap opera, becomes an overnight sensation.
While most of Sydney Pollack's 1982 comedy Tootsie takes place in a TV studio, it does have several notable New York City scenes, such as the legendary scene in which Dustin Hoffman plays Dorothy and walks through the streets of the Big Apple; this scene has since been replicated in films like Elf.
(Image Credits: IMDb)
Played by Woody Allen, Isaac Davis is a TV writer who lacks fulfillment in his personal, romantic, and professional life. When Isaac meets Mary Wilkie (Diane Keaton), a knowledgeable and outspoken writer who also happens to be his best friend's mistress, a lot of that changes.
Manhattan is without a doubt an unreserved love letter to the city of New York. The movie's beginning, which features a montage of stunning vistas of the city accompanied by "Rhapsody in Blue" and Woody Allen attempting to write a book, gives away the plot before any of the characters are introduced. Brilliant!
Taxi Driver (1976)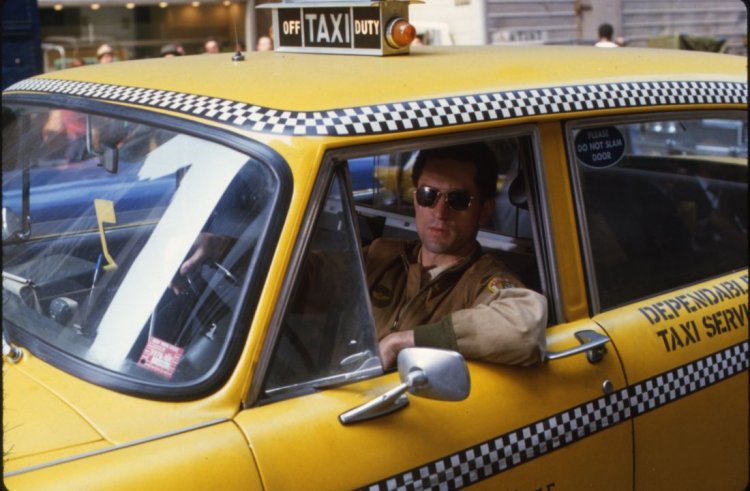 (Image Credits: IMDb)
Martin Scorsese's Taxi Driver, one of the best films available on Netflix, puts you in the driver's seat with Robert De Niro's Travis Bickle, one of the most insane characters ever created. Bickle progressively starts to lose his sense of reality while being mostly confined to his cab and run-down flat.
New York City still has issues, but they are nothing compared to the city depicted in Taxi Driver. There is no doubting this film's significance in the history of cinema, despite the fact that it is horrifically violent and devoid of optimism as a look back at a long-gone age (and city).
(Image Credits: IMDb)
The Godfather by Francis Ford Coppola follows the Corleone criminal family over the period of more than a decade, with a particular emphasis on Vito (Marlon Brando) and Michael, his son and successor, and how the two men evolved over time.
The Godfather's most important scenes all take place in and around New York City. Don Vito Corleone was the target of an attempted assassination, Paulie Gatto (Johny Martino) was killed with the Statue of Liberty in the background, Michael Corleone killed a rival mob boss and a corrupt police officer, and so on. It's difficult to envision the city without the movie and vice versa.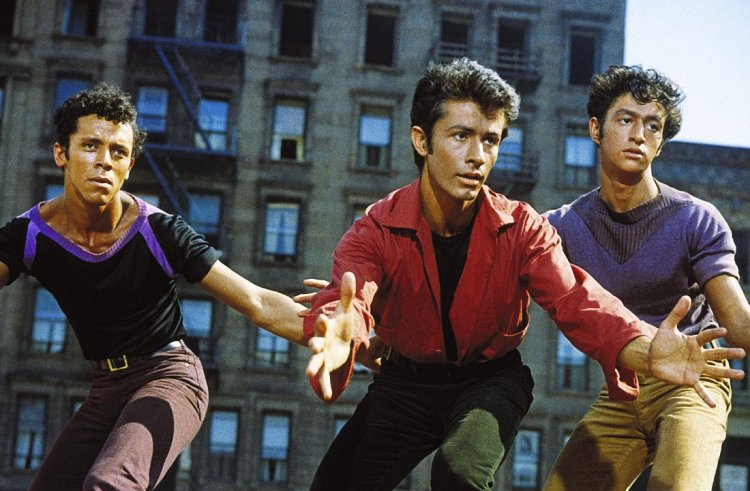 (Image Credits: IMDb)

In their 1961 adaption of the iconic Broadway musical West Side Story, Jerome Robbins, and Robert Wise created a contemporary Romeo and Juliet tale that takes place in 1950s New York City's streets, alleys, and fire escapes where the Jets and Sharks are perpetually at each other's throats.

Few musicals, both those that are specifically about New York City and those in general, are as well-liked as West Side Story, a film that has not only lasted the test of time but has improved with each passing year. Furthermore, it's difficult to picture Maria (Natalie Wood) and Tony (Richard Beymer) putting everything on the line and falling in love anywhere other than the Upper West Side.
(Image Credits: youtube)
When the Santa hired to be the star of the Macy's Thanksgiving Day Parade arrives intoxicated, a man claiming to be the real Kris Kringle (Edmund Gwenn) steps in and instantly causes a sensation inside the retailer's flagship store where he charms both kids and adults who can't help but fall under his spell.
With its plot, cast of people, and obvious charm, George Seaton's 1947 holiday classic Miracle on 34th Street perfectly depicts the atmosphere of New York City during the busiest time of the year. Few Christmas movies make effective use of some of the major institutions in New York City; one could argue that it is merely an extended advertisement for Macy's.
(Image Credits: youtube)
In the 1928 silent picture Speedy, directed by Ted Wilde, Harold Lloyd plays Harold "Speedy" Swift, a young man who is so dedicated to his love that he will stop at nothing to prevent the evil rival of her family's business from permanently putting them out of business.
Look no further than Speedy if you want to see what New York City was like before the Great Depression. The film brings us to some of the most well-known locations in the city, such as Yankee Stadium, where the protagonist has an extraordinary encounter with Babe Ruth.