Republican Leaders Mute Over Donald Trump's Proposal To 'Terminate' The U's
Republican Leaders Mute Over Donald Trump's Proposal To 'Terminate' The U's
Updated on December 09, 2022 09:43 AM by Michael Davis
constitution
Republican party leaders stayed mute after Several Republicans denounced Donald Trump's remarkable proposal for the "termination" of the U.S. Constitution and his election as President on Sunday.
Chris Christie's statement in "This Week"
The former New Jersey governor and 2024 Presidential candidate running against Trump, Chris Christie, said in his appearance on ABC's "This Week," said, "This is what kills my party right now."
Lawyer Mike against Trump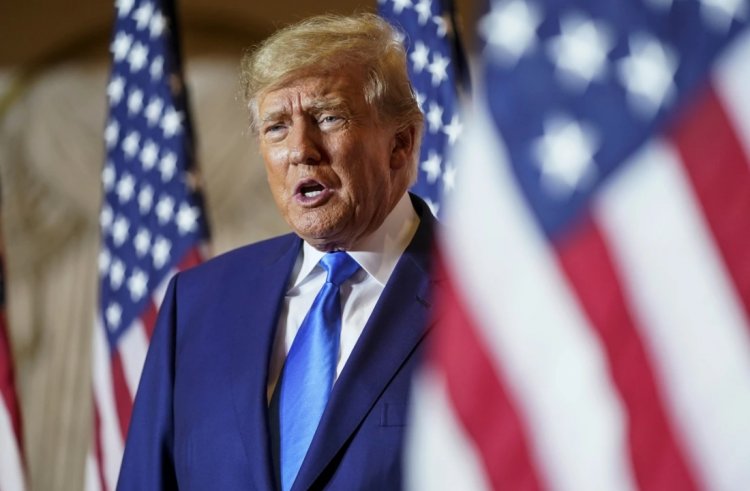 (Image Credits: NBC News)
Not just Chris, even the New York-based lawyer Mike Lawler, in his interview with CNN, stated that he doesn't support Trump's termination and that all these constitutions exist to protect every American's rights. Trump was even asked not to run for presidential campaign again and was asked to concentrate on his future.
Republicans in higher positions remained mute, while Democrats called it a rise of dictatorship. This demand by Trump sparked after Twitter reported how it handled the Hunter Biden laptop scandal during the 2020 campaign, and new CEO Elon Musk authorized the report.
Trump, in his post on Truth:
Trump, who owns Truth social media, posted a question on Saturday to his supported regarding the fake claims of voter fraud,
"Do you throw the Presidential Election Results of 2020 OUT and declare the RIGHTFUL WINNER, or do you have a NEW ELECTION?"
Also Read: Trump Disappoints with WaPo Report Spells On Liz Cheney
He also added that
"A Massive Fraud of this type and magnitude allows for the termination of all rules, regulations, and articles, even those found in the Constitution."
Republicans against Trump's statement:
On the Sunday interview shows, lesser-known congressional Republicans lambasted Trump to varying degrees, expressing the unease that many GOP lawmakers have with the former President and potential contender.
Rep. Dave Joyce, R-Ohio, the leader of the Republican Governance Group, a more centrist group, said on ABC's "This Week" that he doesn't believe Trump would be nominated again and that, in any case, he couldn't change the Constitution.
Also Read: George Colony: The 'Ticket to Paradise' Star opt A Simple Trick To Be A Public Figure In The Social Media
Trump's comment doesn't qualify him
The top Republican on the House Intelligence Committee, Mike Turner, said on CBS that the former President's comments could never qualify him as a Presidential candidate as these statements evaluate the candidate's potential.
The former congressman Joe Walsh who parted his way from the Party over the elevation of Trump used Twitter to call out GOP leaders about Trump. He listed a few prominent Republicans, including House GOP leader Kevin McCarthy and 2024 Presidential candidates like former Vice President Mike Pence and Florida Governor Ron DeSantis.
Many Republicans are silent over Trump
In his statement with USA TODAY, Walsh said he isn't surprised at Republican reticence as they have remained silent for the past seven years. He also added,
"They know the things Trump says reflect where the vast majority of the base is. They're afraid of offending the base."
Also Read: Elon Musk restores Donald Trump's banned Twitter account after a major poll
Biden's White House statement
The Biden White House, in a statement, said, "attacking the Constitution and all it stands for is anathema to the soul of our nation and should be universally condemned. You cannot only love America when you win."
Republicans who shouted out pointed out that Trump's attack on the Constitution occurred just a week after the former President had a dinner with white nationalist Nick Fuentes and musician Kanye West who was banned from Twitter for using anti-Semitic language. Last week, he gave an interview in which he lauded Adolf Hitler.