Little People and Big World fans can't stand Jeremy Roloff
Little People and Big World fans can't stand Jeremy Roloff
Published on August 21, 2022 16:56 PM by FactsWOW Team
LPBW has experienced great growth in popularity<>
Yet many of the program's devoted viewers are dissatisfied with <>Jeremy Roloff. Zach Roloff's twin brother <>Jeremy grew up playing characters in the show with his parents, Matt and <>Amy Roloff, and his siblings, <>Jacob and Molly Roloff.
After being put up on a blind date by acquaintances, <>Jeremy eventually met his wife<>, Audrey Roloff, in 2010; the two married in September 2015.<>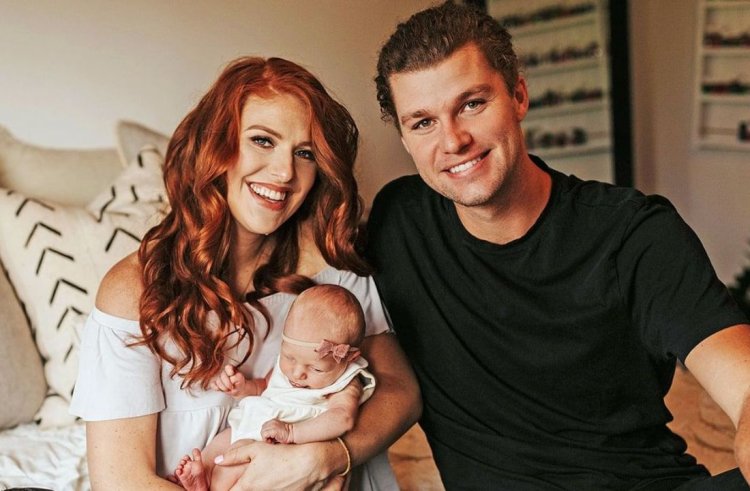 Jeremy and Audrey left <>LPBW in 2018 to concentrate on their family and other business endeavors. Still, they have remained involved with their family and viewers, especially with season 23's dramatic events from May to July last year.<>
Also, Read Date night into the Roloff Farmhouse.
Zach and Jeremy both expressed interest in purchasing the cherished<> Roloff Farms from <>Matt. Still, their father was less enthusiastic about the concept. Although the<> Roloff children publicly expressed their disappointment, negotiations with Matt and his girlfriend, Caryn Chandler, quickly went awry. <>
As a result, Jeremy has stayed out of the spotlight while Zach has continued to appear on LPBW.
Jeremy no longer makes TV appearances.<> LPBW supporters do not hold him in greater respect than his family. There are several reasons why fans find <>Jeremy repulsive years after his last appearance on <>LPBW.
Fans believe that Jeremy displays entitlement and passive-aggression<>
Throughout<> LPBW season 23, Matt's decision to put acres of <>Roloff Farms for sale online instead of selling the farm to his children caused conflict among the family.<>
Fans of the show may have felt that <>Zach handled the matter poorly. Still, online watchers concur that <>Jeremy exhibits a similarly entitled and passive-aggressive attitude. Reddit users in the u/shedobefunny thread quickly point out that J<>eremy (and Audrey) have enough money to buy one when Jeremy just posted an Instagram Story asking for a lawn mower. <>
Related: The Roloff farmhouse tour by the two
Fans believe that <>Jeremy's message was a subtle jab at<> Zach, who had previously received a lawnmower from Matt.<>
Fans think Jeremy's forced online persona.<>
Fans of LPBW are especially<> annoyed by Jeremy's social media activity, even though it's usual for celebrities, influencers, and reality television stars to behave differently online than they do in real life. Reddit users believe that <>Jeremy and the Roloff family come across as "fake," "pretentious," and even "disingenuous" because they frequently post filtered photographs and extended remarks on Instagram.<>
"Despite <>[Jeremy and Audrey's] best efforts, their attempt to sound smarter comes across as fake. Even their gestures are false, GossipGirl515 said, and another person described <>Jeremy's online behavior as a "midlife crisis."<>
Fans Disapprove of Jeremy's Relaxed Approach to Parenting<>
Fans of LPBW frequently criticize <>Jeremy for neglecting to raise his three children with Audrey properly<>: Ember, Bode, and Radley, as well as for making decisions that they deem to be unwise online. In a recent Reddit thread, u/canadabeaver, users criticized Jeremy for driving in front of kids while filming them from behind, calling it reckless and hazardous. <>
Related: After receiving criticism for her bad parenting, Audrey Roloff posted a picture of Bode biking without protective clothing
Several individuals also mentioned some of <>Jeremy's previous offenses on the post, like texting while driving while holding Bode in his lap. Even though Jeremy has finished living the<> Little People, Big World way of life, he still has a long way to go before winning over fans.<>