The Roloff farmhouse tour by the two
The Roloff farmhouse tour by the two
Updated on August 20, 2022 18:32 PM by Andrew Koschiev
One empty truck for the pair
Audrey, 31, shared a preview of her move on Wednesday, August 17, via her Instagram Story, saying, "Got one practically empty truck." As they arrived at their new residence, the words over the video footage stated, "On the other side."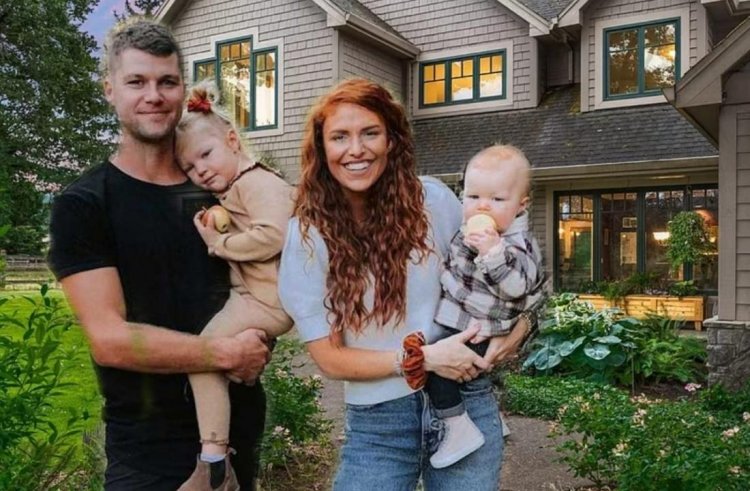 Although Jeremy, 31, and Audrey gave fans a glimpse inside their fixer-upper, they acknowledge that "a lot of work remains to be done to bring [they're] idea to life."
Related: Tori Roloff shares her photos of her favorite people enjoying their trip to the river
The Roloffs' new Hillsboro, Oregon, home is 4,414 square feet in size and is situated on more than four acres of farmland at the end of a quiet neighborhood, as In Touch previously reported. The property has a 1,660-square-foot separate building with a full bathroom and kitchenette that may be utilized as a guest home or a workshop in addition to the main house.
It is Time to visit the farm
On June 12, after In Touch broke the news of their $1.5 million purchase, Audrey revealed on Instagram, "After a two-year search, we acquired a farm! Look at what's in our backyard, too.
Also Read: Roloff Farms Are About To Sell, A Backdrop For 'Little People Big World'
You would understand the significance this train trestle has had in our love story and lives if you had read our book (or even just glanced at the cover, lol). It's where Jeremy proposed to Audrey, where he asked me to be his girlfriend, and where we shot the photo for our New York Times best-selling book's cover. It's close to my parent's property," the Oregonian wrote.
Moving to the Roloff Farmhouse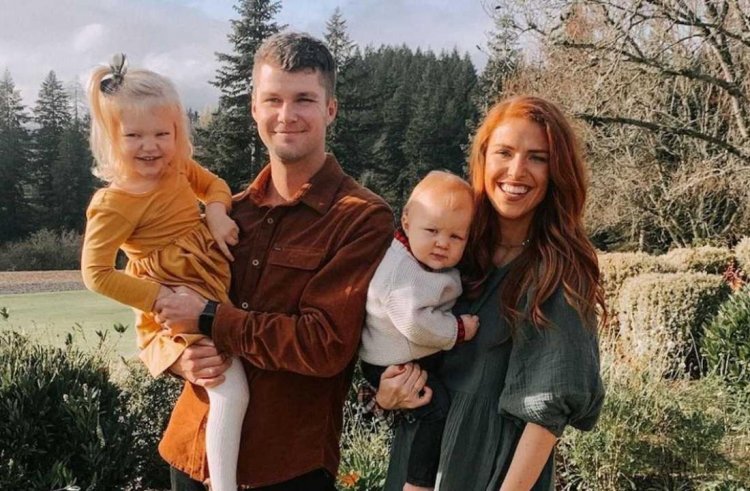 The mother of three sent fans an update and a cute video of Audrey and her husband Jeremy cheering "to the long road ahead" days before moving their family into the farmhouse.
I recorded us performing our "lock it in" celebrations on the day our farm closed, Audrey wrote on August 12, five days before the moving trucks arrived, "but every day since then, we've found new issues and things that require fixing.
Also Read, Zach and Tori Roloff state in LPBW that they do not want Roloff Farms to exist.
Later, in response to a fan's remark that "making your route is the finest way to go," Audrey responded with three hearts.
After their plan to purchase Jeremy's family property fell through, the couple, parents to sons Bode and Radley and daughter Ember, decided to carve their "own path."
Finally, buying the farmhouse
Since he was a little boy, Jeremy and I had intended to take over (or a piece of) his parents' property. He had been made to believe it was conceivable.
He officially announced it on TV and made it known to his family, the former reality star said in a June 1 Instagram Story. "When we got married, it became a shared desire, and we started working toward it."
Conclusion
We discovered that Jer's family was not as supportive of our efforts to acquire it as we had initially believed, she said. In the end, Jeremy's father, Matt Roloff, opted to sell 16 acres of Roloff Farm.