Introducing Chris Rock's Live Netflix Special - with more stars
Introducing Chris Rock's Live Netflix Special - with more stars
Updated on March 02, 2023 15:12 PM by Andrew Koschiev
On March 4, Netflix will air its first live, global streaming event, Chris Rock: Selective Outrage, along with live pre- and post-shows announced yesterday. Streaming live from 6:30 p.m. PT that night will be The Show Before the Show will feature live commentary from Rock's friends, including Jerry Seinfeld and Amy Schumer.
Several celebrities will be appearing, including Arsenio Hall, Deon Cole, and Leslie Jones, including Ronny Chieng, the host of The Daily Show. During the post-show, comedians David Spade and Dana Carvey will emcee, with guests such as JB Smoove and Kareem Abdul-Jabbar on the panel.
Being slapped is expected to be a joke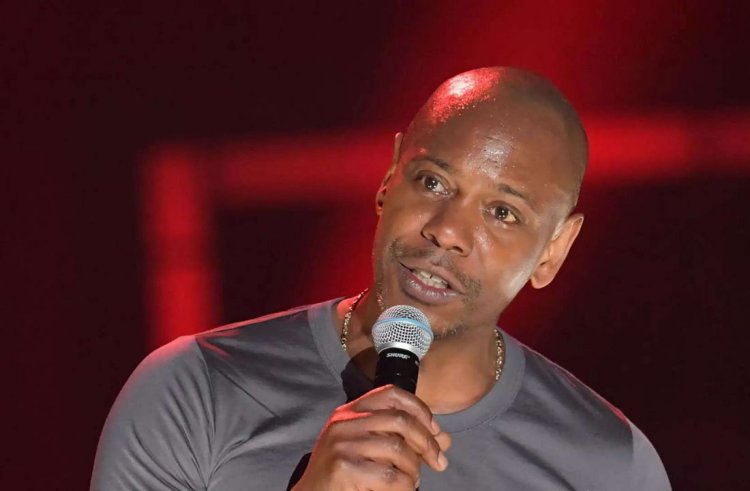 (Image Credits: The Economic Times)
During the main event, Rock will perform live from a Baltimore, Maryland, stage at 7 p.m. PT/10 p.m. ET with the same material he's been doing all year as part of the "Chris Rock Ego Death World Tour." He's also expected to joke about being slapped by Will Smith at last year's Oscars.
To further event-ize an already groundbreaking evening, Rock's second Netflix special will remain available to stream after it airs on March 4. However, the pre-and post-shows will only be available live. There have been several specials from Dave Chappelle and Schumer to Bill Burr and Rock on Netflix in recent years, leading the streaming service to undisputed dominance in the stand-up space.
Successes of Netflix in the past
Though the streamer is no longer handing out eight-figure specials like it once did, this latest "live" show follows Netflix's previous success with the hugely successful Netflix Is a Joke: The Festival, which took place in 2022. Over 330 comedians performed 295 shows across 35 venues in Los Angeles, including Dodger Stadium, at the live event, which was organized in conjunction with Live Nation.
The Netflix vice president of stand-up and comedy formats said, "We are committed to providing our members with the best stand-up comedy, and we look forward to investing more in it in the months to come." The Comedy Store in Los Angeles will host the half-hour preshow, with Cedric the Entertainer, Ice-T, Sir Paul McCartney, Sarah Silverman and Wanda Sykes gracing the show
An agreement to grant national streaming rights
Jill Leiderman of Jimmy Kimmel Live! is executive producing the pre- and post-shows, and Den of Thieves Jared Morell is producing and directing Rock's special. It has only flirted with live programming, but rivals like Apple TV+ and Amazon Prime Video have entered the market.
The former covers Major League Soccer and Major League Baseball games under a 10-year deal. In contrast, Thursday Night Football is covered by a deal with the NFL, which marks the league's first exclusive national streaming rights agreement. Streaming of the SAG Awards will start on Netflix in 2024 for its global audience.
Also Read: Chris Rock had that slap coming his slap - Here is the reason