Grant Gustin Responds To Rumors Of Cameo In The Flash Movie
Grant Gustin Responds To Rumors Of Cameo In The Flash Movie
Updated on April 11, 2023 18:09 PM by Andrew Koschiev
As 'The Flash TV show prepares to conclude, fans have been buzzing with speculation about whether Grant Gustin, who portrays the Scarlet Speedster on the small screen, will make an appearance in Ezra Miller's upcoming The Flash movie, set to hit theaters this summer. In a recent interview with TVLine, Gustin addressed the rumors directly and denied his involvement in the film, stating that he isn't in The Flash movie. However, some fans speculate that Gustin could be taking a page out of Andrew Garfield's book during the press tour for Spider-Man: No Way Home, where Garfield initially denied his involvement in the film before being revealed as part of the cast.
How Will Barry Allen Of Grant Gustin Roll Up In The Flash Film?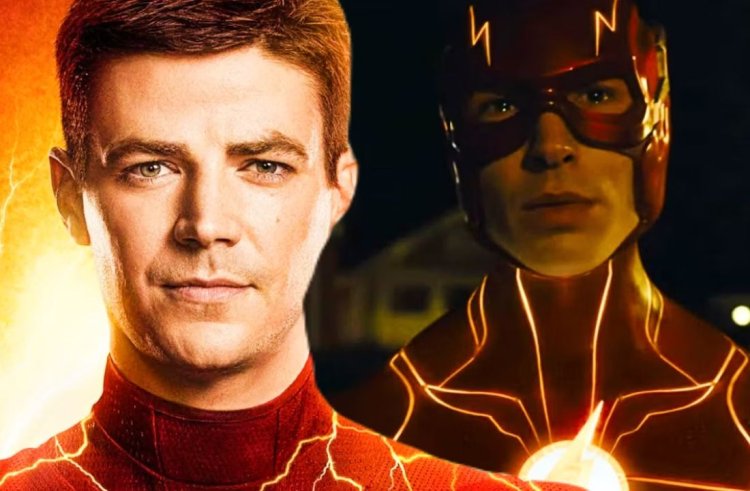 (Image Credits: Screen Rantt)
Gustin's denial could be due to the secrecy surrounding superhero movies and contractual obligations. Even if Gustin doesn't appear in new scenes for The Flash movie, there are still ways his Barry Allen could show up. The Flash is known for exploring the multiverse, as evidenced by Michael Keaton's return as Batman in the film. Archived footage of Gustin's Flash from previous seasons could be used, as was done in a montage from The Flash season 2, which featured glimpses of various Earths in the multiverse, including past and present DC media such as Supergirl, as a homage.
Miller And Gustin Share The TV Screen
Furthermore, Gustin and Miller have previously shared the screen in the Arrowverse's Crisis on Infinite Earth crossover event, where Miller's Flash made his first appearance in the DC TV franchise, and Gustin's Flash essentially named Miller's version of the character. A cameo in The Flash movie is a continuation of that moment. Whether or not the film will reference their previous encounter or include any nods to Gustin's Barry Allen remains to be seen. As fans eagerly await the release of The Flash movie, the question of whether or not Grant Gustin will make an appearance continues to generate buzz and speculation among fans of the popular superhero franchise.
Also Read: The end of The Flash is here: The long-running series will end with Season 9