Concert performance Of 'Summertime' By Joni Mitchell At The Gershwin Prizes
Concert performance Of 'Summertime' By Joni Mitchell At The Gershwin Prizes
Updated on April 01, 2023 15:39 PM by Andrew Koschiev
Take a deep breath, Joni Mitchell fans. The Library of Congress Gershwin Prize for Popular Song special tonight honors the legendary singer-songwriter with interpretations of some of her classics performed by contemporaries like James Taylor and Herbie Hancock and fans like Brandi Carlile and Diana Krall.
The audience was captivated by Summertime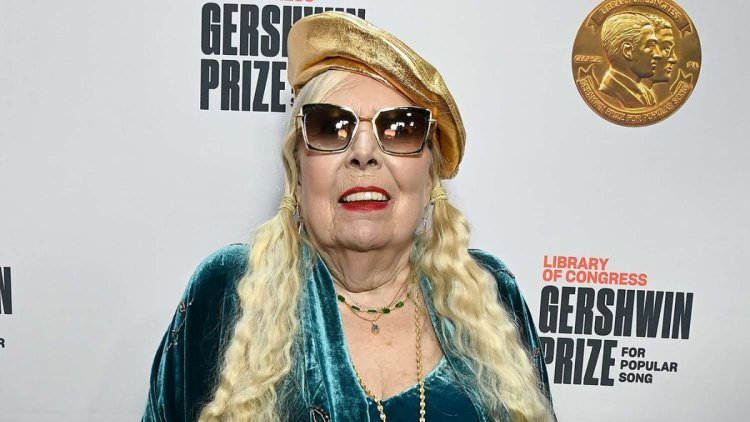 (Image Credits:People)
"Carey" is performed by Marcus Mumford, "River" is performed by Herbie Hancock and Ledisi, and "Help Me" is performed by Angélique Kidjo. Before this year's Newport Folk Festival, Mitchell had largely stopped performing in the previous two decades. Her rendition of George Gershwin's Summertime mesmerized the audience.
This concert was held on March 1 at Constitution Hall in Washington, D.C. As her friends and collaborators take the stage, her visual art provides the backdrop for the PBS special, which documents the event. In addition to musical tributes, the special contains photos and videos from Mitchell's career.
The conclusion came from Hayden
Before presenting Joni Mitchell with her prize, Carla Hayden commented, "Joni Mitchell's music will hit you right in the heart, right in your soul." Mitchell's music "has helped us see both sides now," Hayden concluded. It has been given to Paul Simon, Stevie Wonder, Sir Paul McCartney, Burt Bacharach and Hal David, Carole King, and Smokey Robinson.
Mitchell, in a statement, said, "I enjoy the creative process. I've always painted and been a musician and mastered the art of painting with words. It's a great honor to be included in the pantheon." Tonight's Gershwin Prize for Popular Song is broadcast on PBS stations in the U.S. and worldwide through the American Forces Network.
Also Read : Joni Mitchell surprises attendees at the Newport Folk Festival