20 Best Science Fiction Films on Amazon Prime that'll bend your minds!
20 Best Science Fiction Films on Amazon Prime that'll bend your minds!
With their IMDb ratings!
Updated on December 29, 2021 19:15 PM by Dhinesh
Amazon Prime is one of the leading OTT platforms. There is no dearth of good movies on the platform. From action flicks to romantic comedies, you will find movies of all genre in Prime. It even has some of the greatest movies ever made. Science fiction is a genre that is becoming increasingly popular nowadays. It encompasses many themes and combines itself with several other genres to give birth to a film that leaves everyone amazed. With science fiction, imagination can run wild, and things we have never even thought of appear on the screen. There are some hidden sci-fi gems that you may not be aware of. That's where we come in. Below is a list of 20 sci-fi films on Amazon Prime that will simply blow your minds. Don't believe me? Watch them now to know!
Inception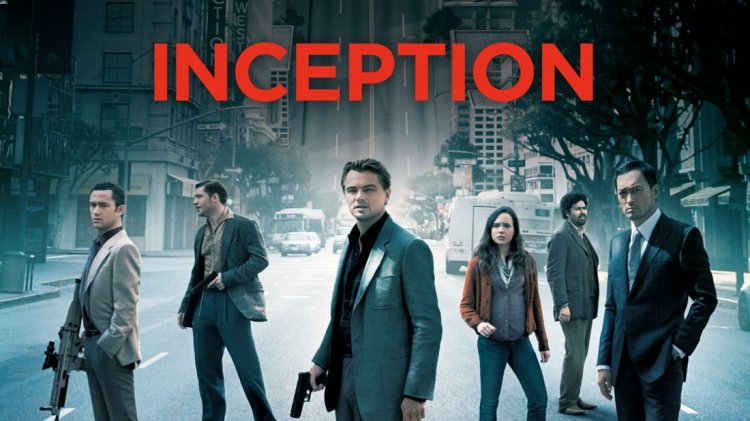 IMDb – 8.8/10
A Christopher Nolan movie with amazing VFX, award-winning actors, and an incredibly mind-bending story. Produced by Nolan and his wife, Emma Thomas, this movie is probably one of the best sci-fi movies. With cinematography by Wally Pfister and music by the Academy Award-winner Hans Zimmer, this will take you on a journey that will be hard to forget anytime soon. Starring Leonardo DiCaprio, Ken Watanabe, Marion Cotillard, Cillian Murphy, Tom Hardy, and Michael Caine, this movie was released in 2010. It received four Academy Awards for Best Cinematography, Best Sound Mixing, Best Sound Editing, and Best Visual Effects.
Coherence

IMDb – 7.2/10
After the passing of a comet, things start getting absurd. Parallel universes start to collide, and strange occurrences emerge. Written and directed by James Ward Byrkit, this movie is thought-provoking and will surely leave you amazed. Nic Sadler does the cinematography. Starring Emily Foxler, Maury Sterling, and Nicholas Brendon, this movie had its world debut at the Austin Fantastic Fest on the 19th of September 2013.
Back to the Future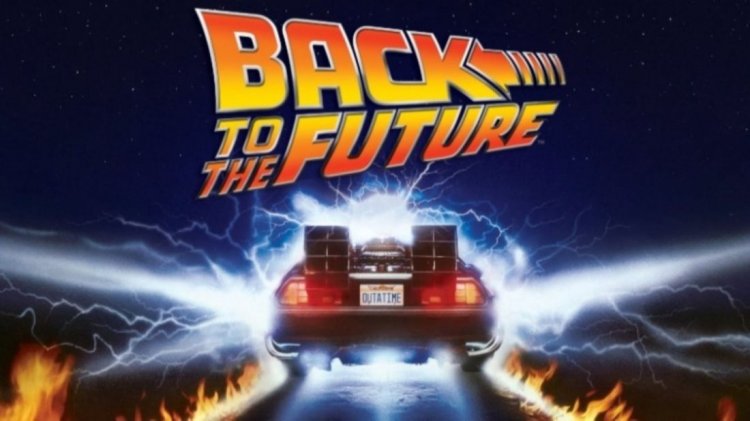 IMDb – 8.5/10
Considered one of the greatest sci-fi films ever made, this 1985 film is sure to give you the thrills of time travel adventure. This film is still remembered after decades, directed by Robert Zemeckis and written by Bob Gale and Zemeckis. Produced by Gale and Neil Canton, the film stars Michael J. Fox, Christopher Lloyd, Lea Thompson, and Crispin Glover. Dean Cundey does the cinematography, and the unforgettable music is by Alan Silvestri. The film is such a huge hit that it did not just have sequels and a massive fan following but also a multimedia franchise that includes theme park rides. It had a huge influence on pop culture and went on to win an Academy Award and a Hugo Award.
High Life
IMDb – 5.8/10
This chilling mindbender explores the concepts of isolation and darkness. A group of criminals are treated as guinea pigs as they are sent on a space mission. This is director Claire Denis' English film debut written by Jean-Pol Fargeau and Denis. It is produced by Andrew Lauren, D. J. Gugenheim, Claudia Steffen, Christoph Friedel, Laurence Clerc, Olivier Thery-Lapiney, Oliver Dungey and Klaudia Smieja. It stars Robert Pattinson, Juliette Binoche, Andre Benjamin, Mia Goth, Agata Buzek, and others. Yorick Le Saux does cinematography, and it had its world premiere at the Toronto International Film Festival on the 9th of September 2018.
Minority Report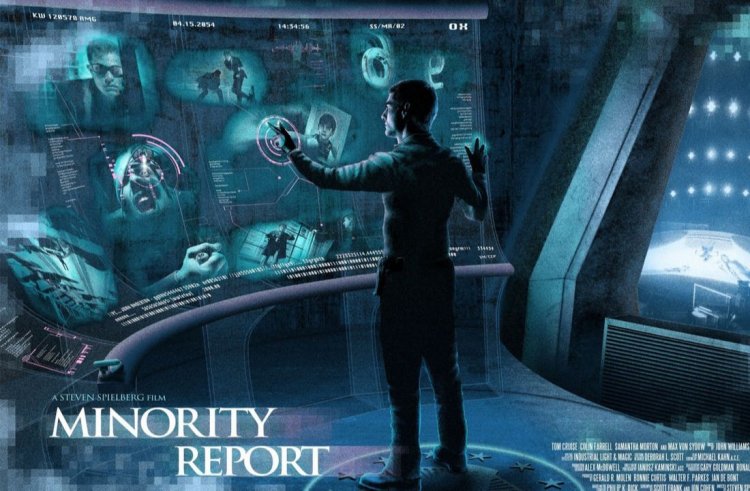 IMDb – 7.6/10
Loosely based on Philip K. Dick's short story "The Minority Report," this sci-fi film is a must-watch! Steven Spielberg's "Minority Report" has futuristic vehicles, weaponry, and technology. The screenplay is by Scott Frank and Jon Cohen. It is produced by Gerald R. Molen, Bonnie Curtis, Walter F. Parkes, and Jan de Bont. This thought-provoking film stars Tom Cruise, Colin Farrell, Samantha Morton, and Max von Sydow. Janusz Kaminski does the cinematography. It has elements of a traditional chase film and whodunit combined with sci-fi and thriller. It was released in 2002 and went on to be nominated for an Academy Award.
The Terminator
IMDb – 8/10
This classic film launched director James Cameron's career in filmmaking and made Arnold Schwarzenegger the star he is today. Everybody fell in love with the concept of a time-traveling cyborg assassin and Cameron's filmmaking skills. Produced by Gale Anne Hurd, who also co-wrote it along with Cameron, the film also stars Michael Biehn, Linda Hamilton, and Paul Winfield. Adam Greenberg does the cinematography, and the film was released on the 26th of October 1984. Such was its success that in the year 2008, it was selected by the Library of Congress to preserve it as "culturally, historically, or aesthetically significant" in the National Film Registry.
The Man Who Fell to Earth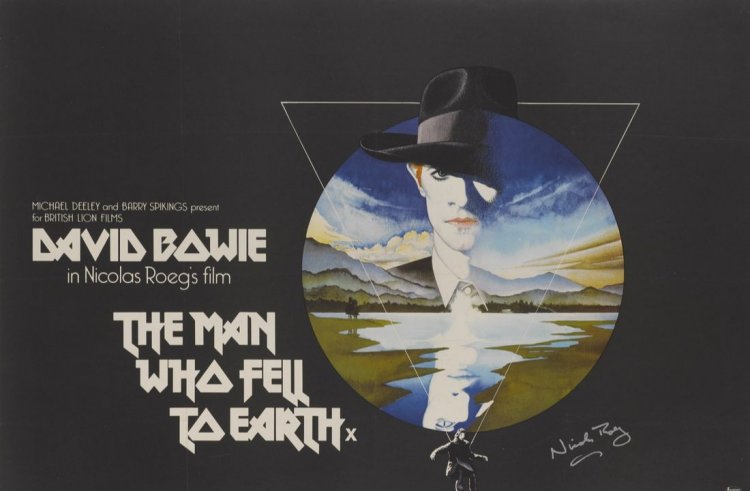 IMDb – 6.7/10
This British sci-fi film is a cult classic in science fiction cinema. Nicolas Roeg directs this film; this film is based on Walter Tevis's novel of the same name. Produced by Michael Deeley and Barry Spikings, the film's cinematography is done by Anthony B. Richmond. Starring David Bowie, Rip Torn, Candy Clark, Buck Henry, and Bernie Casey, it was released on the 18th of March 1976. This is considered one of the best works of Roeg's career.
Prometheus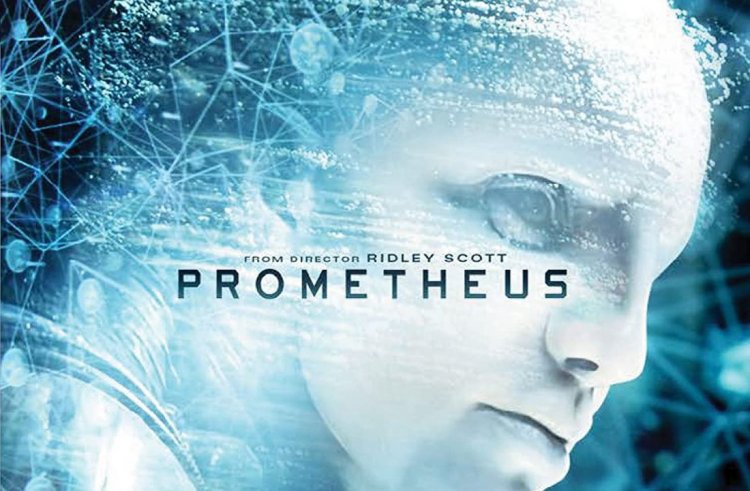 IMDb – 7/10
Ridley Scott directs this sci-fi horror film. Set in the late 21st century, the film follows the story of a crew on the spaceship 'Prometheus' that discovers a threat to mankind that could lead to extinction. Written by Jon Spaihts and Damon Lindelof, the film is produced by David Giler, Walter Hill, and Scott. Dariusz Wolski does the cinematography, and it stars Noomi Rapace, Michael Fassbender, Guy Pearce, Idris Elba, Logan Marshall-Green, and Charlize Theron. It was released in the year 2012.
Resident Evil: Retribution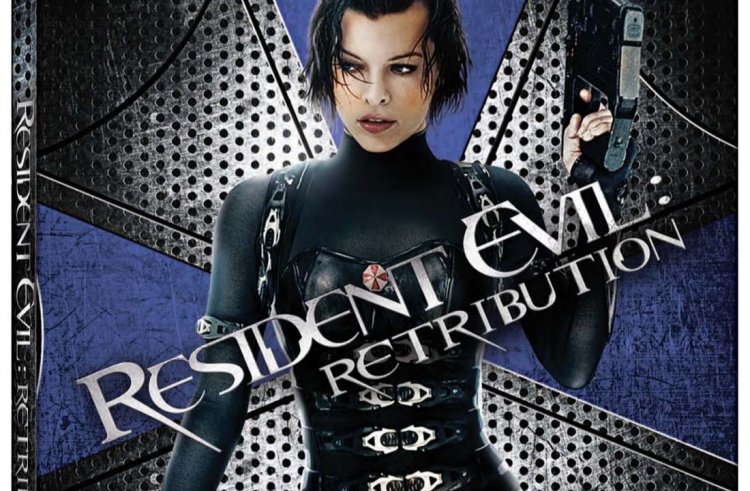 IMDb – 5.4/10
A sequel to the 2010 movie "Resident Evil: Afterlife," this 2012 film is the fifth instalment in the series. It is written and directed by Paul W. S. Anderson and is his third film in the series. It is loosely based on the video game series and franchise created by Capcom. The film is produced by Jeremy Bolt, Anderson, Robert Kulzer, Don Carmody, and Samuel Hadida. Glen MacPherson does the cinematography, and it stars Milla Jovovich, Michelle Roderiguez, Kevin Durand, Sienna Guillory, Shawn Roberts, Aryana Engineer, Colin Salmon, and others. The film was a box-office success and was released in 2D, 3D, and IMAX 3D.
The Vast of Night
IMDb – 6.7/10
This film is set in the 1950s, where two youngsters discover a strange radio frequency from an unknown source. This 2019 sci-fi mystery film revolves around strange disappearances and conspiracies and has extra-terrestrial elements in it. It is co-written by Patterson and Craig W. Sanger and produced by Melissa Kirkendall, Adam Dietrich, and Patterson. M. I. Littin-Menz does the cinematography, and it stars Sierra McCormick and Jake Horowitz.
Annihilation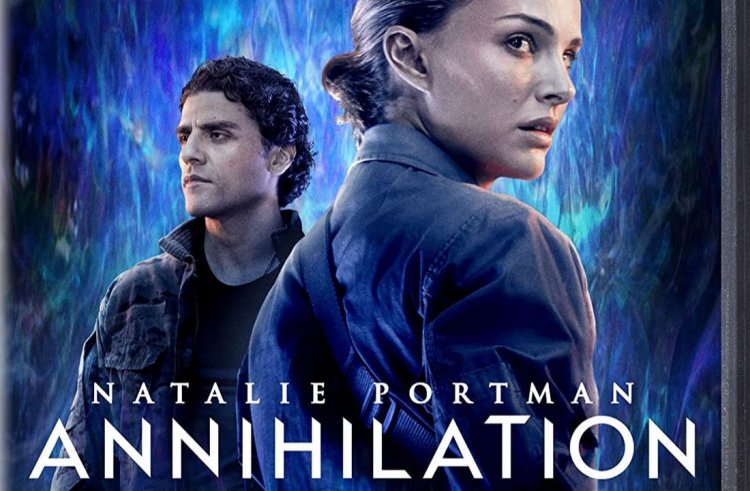 IMDb – 6.8/10
This mind-bending movie will make you google "ending explained" immediately after the film is over. This sci-fi psychological horror film is written and directed by Alex Garland. It is based on Jeff VanderMeer's novel of the same name. Produced by Scott Rudin, Andrew Macdonald, Allon Reich, and Eli Bush, the story is about an expedition into a mysterious electromagnetic phenomenon caused due to alien presence. Rob Hardy does the cinematography, and it stars Natalie Portman in the lead role. The other cast includes Jennifer Jason Leigh, Gina Rodriguez, Tessa Thompson, Tuva Novotny, and Oscar Isaac. It was released in the year 2018.
Bumblebee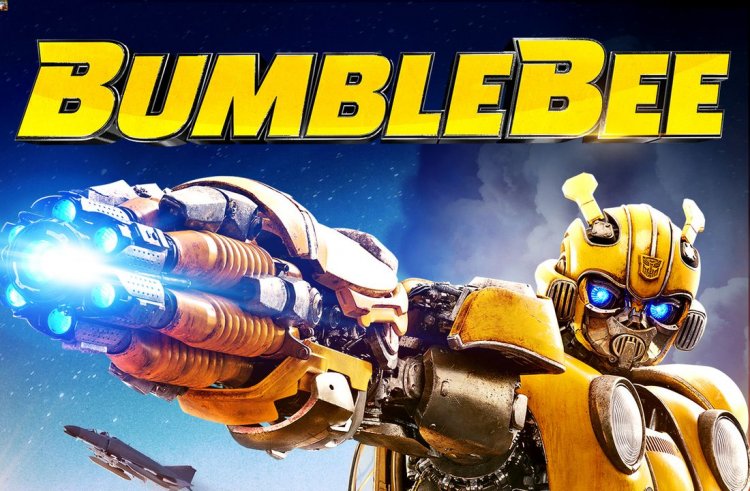 IMDb – 6.7/10
This is the sixth instalment of the "Transformers" film series. This 2018 sci-fi action film is directed by Travis Knight and written by Christina Hodson. It is produced by Lorenzo di Bonaventura, Tom DeSanto, Don Murphy, Michael Bay, and Mark Vahradian. Enrique Chediak does the cinematography, and it stars Hailee Steinfeld, John Cena, Jorge Lendeborg Jr., John Ortiz, Jason Drucker, and Pamela Adlon. It was released in the year 2018 and was a box-office success.
Black Box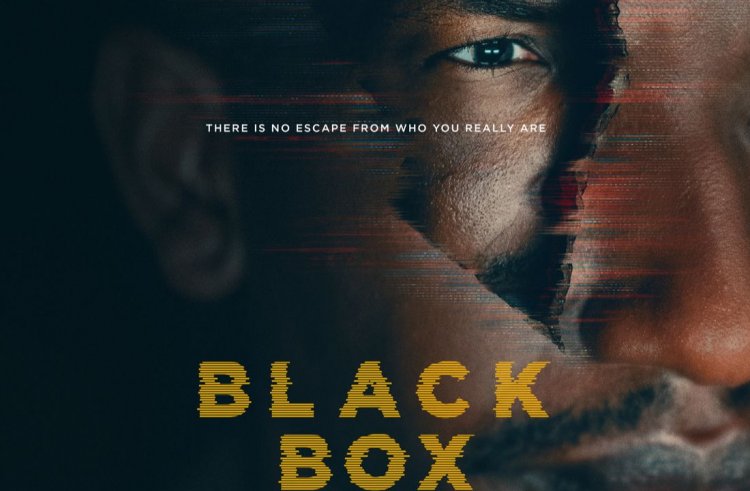 IMDb – 6.2/10
If you love a sci-fi horror with multiple twists, this is for you! Directed by Emmanuel Osei-Kuffour Jr., who also co-wrote it with Stephen Herman, this film explores an innovative concept. John H. Brister produces it, and Hilda Mercado does the cinematography. The film stars Mamoudou Athie, Phylicia Rashad, Amanda Christine, Tosin Morohunfola, and Charmaine Bingwa. It was released on the 6th of October 2020.
A.I. Artificial Intelligence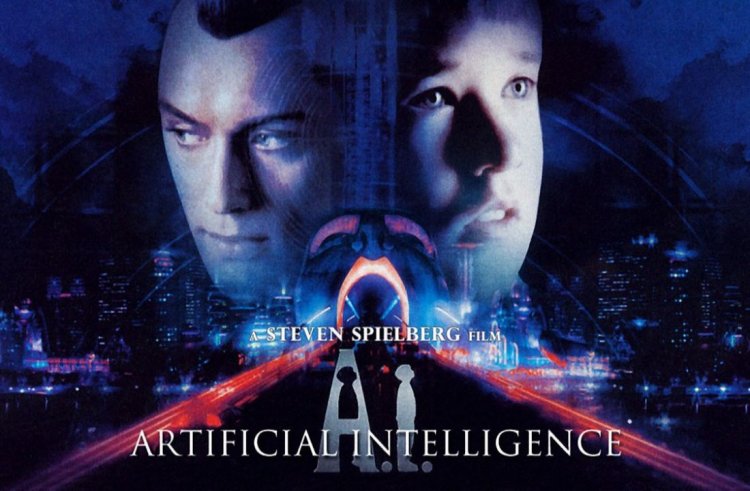 IMDb – 7.2/10
This film originally began with director Stanley Kubrick, who handed it over to Spielberg in 1995. It is based on Brian Aldiss's short story "Supertoys Last All Summer Long." The screenplay is by Spielberg, and the screen story is by Ian Watson. It is produced by Kathleen Kennedy, Bonnie Curtis, and Spielberg. The cinematography is done by Janusz Kaminski and the music by John Williams. It stars Haley Joel Osment, Jude Law, Frances O'Connor, Brendan Gleeson, and William Hurt. It was released on the 29th of June 2001 and went on to get nominated at the 74th Academy Awards for Best Visual Effects and Best Original Score.
Star Trek II: The Wrath of Khan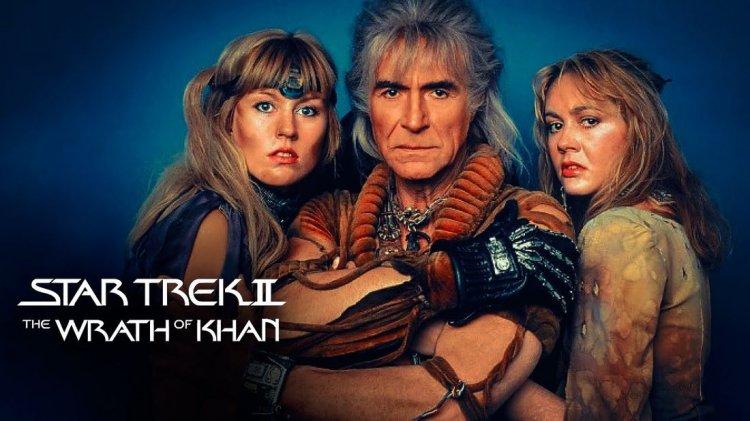 IMDb – 7.7/10
This is a sequel to the 1979 film "Star Trek: The Motion Picture" and is the second in the "Star Trek" film series. This film singlehandedly got the franchise back on track and also established it as a major sci-fi film series. Nicholas Meyer directs it, and the screenplay is by Jack B. Sowards. The story is by Harve Bennett and Sowards. Robert Sallin produces it, and Gayne Rescher does the cinematography. The film stars William Shatner, Leonard Nimoy, DeForest Kelley, James Doohan, Walter Koenig, George Takei, Nichelle Nichols, Bibi Besch, Merritt Butrick, Paul Winfield, and others. It was released on the 4th of June 1982 and is considered to be the best "Star Trek" film.
Alien
IMDb – 8.4/10
In the year 2008, this film was ranked by the American Film Institute as the seventh-best sci-fi. Directed by Ridley Scott, this film is based on a story by Dan O'Bannon and Ronald Shusett. It is written by O'Bannon and produced by Gordon Carroll, David Giler, and Walter Hill. Derek Vanlint does the cinematography, and it stars Tom Skerritt, Sigourney Weaver, Veronica Cartwright, Harry Dean Stanton, John Hurt, Ian Holm, and Yaphet Kotto. It was released in the year 1979 and was a box office hit. It won the Academy Award for Best Visual Effects.
Before I'm dead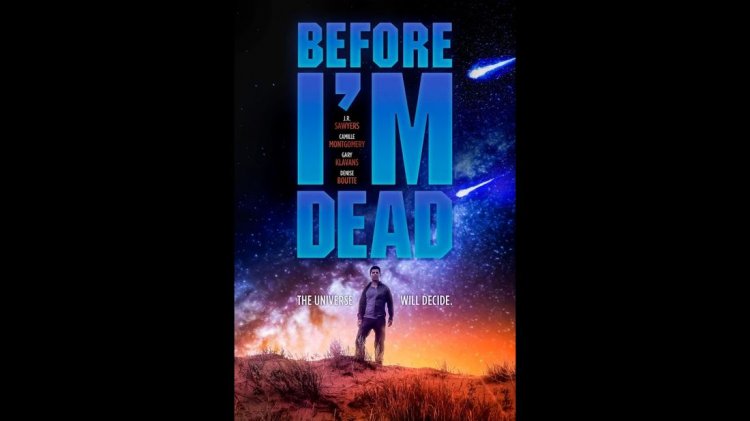 IMDb – 4.9/10
This cerebral movie is directed by J. R. Sawyers and written by Jessica Hill and Sawyers, this cerebral movie has a unique plot with multiple twists. , produced by Sawyers, along with Rick Romano, Charles Morris Jr., Byron Henry, Harel Goldstein, Rondi Bryson, Jay Gutierrez, and Pamela Louise Griner Denise Boutte, Camille Montgomery, Mark Taormino, Stephaun Pender, and others. It was released on the 3rd of March 2021.
Archive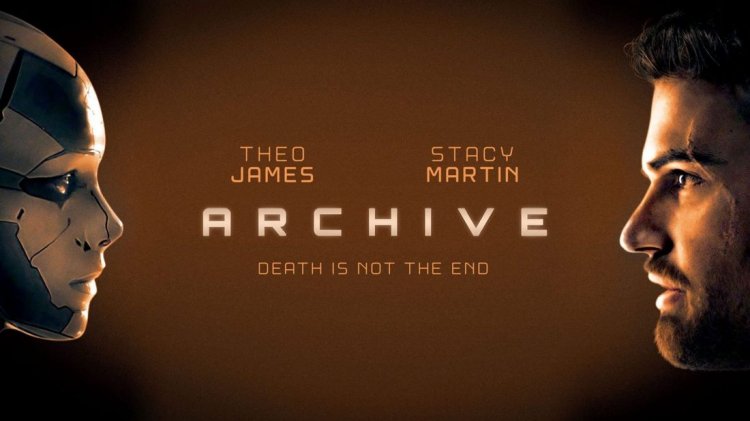 IMDb – 6.4/10
This is a 2020 sci-fi film written and directed by Gavin Rothery. This is Rothery's directorial debut. It is written by Rothery and produced by Cora Palfrey, Philip Herd, and Theo James. Laurie Rose does the cinematography, and the film stars Theo James, Stacy Martin, Rhona Mitra, Peter Ferdinando, Richard Glover, Lia Williams, and Toby Jones. The film is set in the future, in 2038, and revolves around a scientist attempting to reunite with his dead wife by developing a human-equivalent AI. However, there is a twist here. Watch to find out.
The Host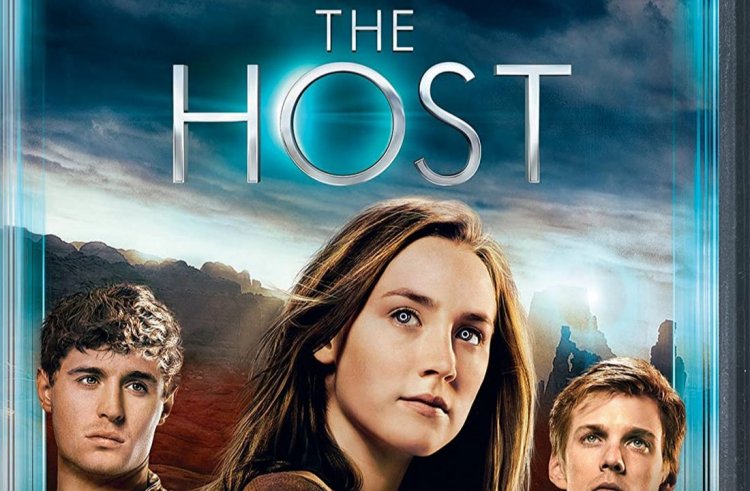 IMDb – 7.1/10
This South Korean film is directed by Bong Joon-ho (director of Parasite, Snowpiercer, Okja), and the story follows a man's attempts to rescue his daughter from a monster. Joon-ho writes the film along with Ha Won-jun and Baek Chul-hyun. Choi Yong-bae produces it. Kim Hyung-Koo does the cinematography, and it stars Song Kang-ho, Byun Hee-bong, Park Hae-il, Bae Doona, alnd Go Ah-sung. It was released on the 27th of July 2006.
Megamind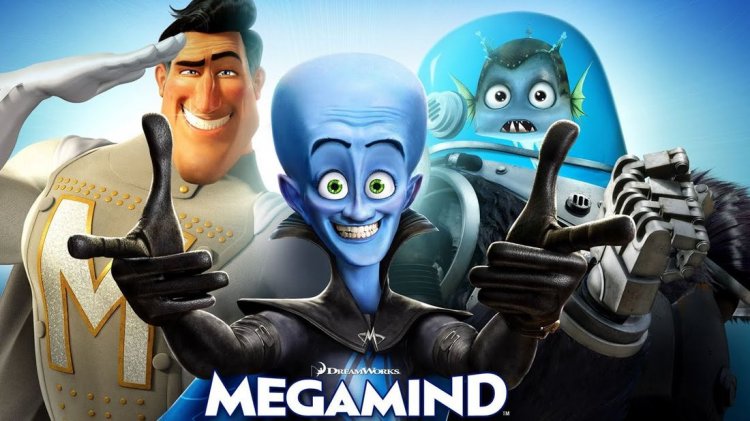 IMDb – 7.3/10
This 2010 animated superhero-comedy film is something you didn't realize you needed. Every bit of the film is fun and will keep you entertained throughout. It is directed by Tom McGrath and written by Alan Schoolcraft and Brent Simons. Lara Breay and Denise Nolan Cascino produce it. The music is by Hans Zimmer and Lorne Balfe. Will Ferrell, Tina Fey, Jonah Hill, David Cross, and Brad Pitt have voiced the characters.