The Final Season Of 'You': Everything you Need To Know
The Final Season Of 'You': Everything you Need To Know
Published on April 01, 2023 17:11 PM by Andrew Koschiev
'You' season four was released in March, and Netflix has announced that a fifth and final season has been ordered. Scripted series vice president for the United States and Canada at Netflix, Peter Friedlander, noted you earned a resounding cultural impact. A few things are sure: 'You' will have an unforgettable ending.
How the final season will unfold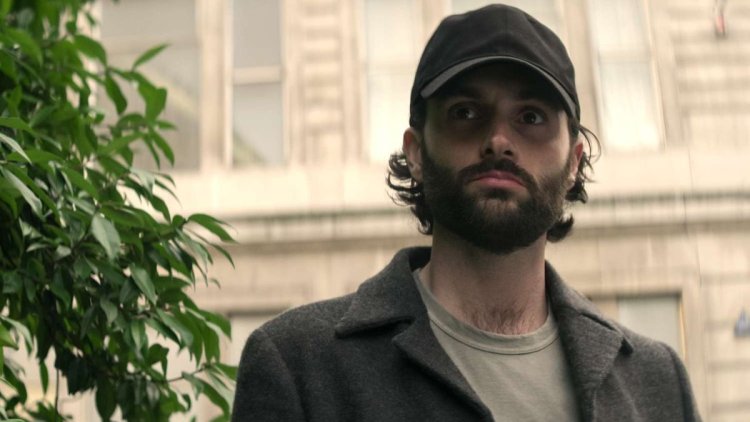 (Image Credits:People)
We are both excited and scared to see how Joe Goldberg's story ends. While living abroad under the pseudonym Professor Jonathan Moore, Joe tried to overcome his murderous tendencies, but he quickly realized that his dark past could not be entirely conquered. There's nothing better than Penn Badgley playing Joe Goldberg in You, season 5.
The new season will feature all the details you need to know, including who is in the cast and what the final season will be about. The Gossip Girl alum, Charlotte Ritchie, will likely reprise her role as Kate, Joe's new love interest. As part of the season 4 finale, Joe returns to the city where the show began in season 1.
The hopes of Badgley were expressed
This setting brings the series full circle and allows Joe to confront his past actions and possibly even past victims, which could give the story a wide variety of possibilities. In an earlier interview, Badgley expressed his hopes for what's to come in Netflix's fifth and final season, even though Netflix hasn't released a plotline.
Now that the circumstances are different, he said, it's building towards a greater resolution. He has a level of wealth and power he has never had before. While Love had some wealth and power, he hated it and refused to take it himself. However, he is embracing and claiming it for himself, which seems pretty terrifying.
Access to unlimited resources
Badgley said it's a logical evolution of the whole idea. Aside from being a tremendous honor to work with, the show has been ridiculously fun to make with our writers, producers, directors, cast, and crew. And I feel fortunate to have worked with Penn Badgley, an artist with such giftedness and thoughtfulness.
As you bring Joe Goldberg's journey to a delightfully twisted conclusion, I look forward to watching and supporting the You team as we pass on the torch. Even though we have built these violently wealthy characters for four seasons, Gamble explained that they are all smarter and more ruthless than they seem. Having unlimited resources and access gives Joe everything he is, so he has become the thing he envied and judged from afar now. It's a new world.
Also Read :
90 Day Fiancé: Everything You Need To Know About HEA Season 7 Tell-All
Everything you need to know about Madelyn Clines's life