Selena Gomez smiles for selfies amid Hailey Bieber's rumours
Selena Gomez smiles for selfies amid Hailey Bieber's rumours
Updated on March 02, 2023 16:27 PM by Andrew Koschiev
As fans waited outside Selena Gomez's trailer for 'Only Murders in the Building' on Tuesday, Feb. 28, she posed with them. In the chilly Manhattan air, the beautiful actress smiled and snapped selfies while wearing a pink puffer coat. It was foul weather, and Selena looked quite happy and content despite the rumours of her feud with Hailey Bieber.
She posed for photos with her fans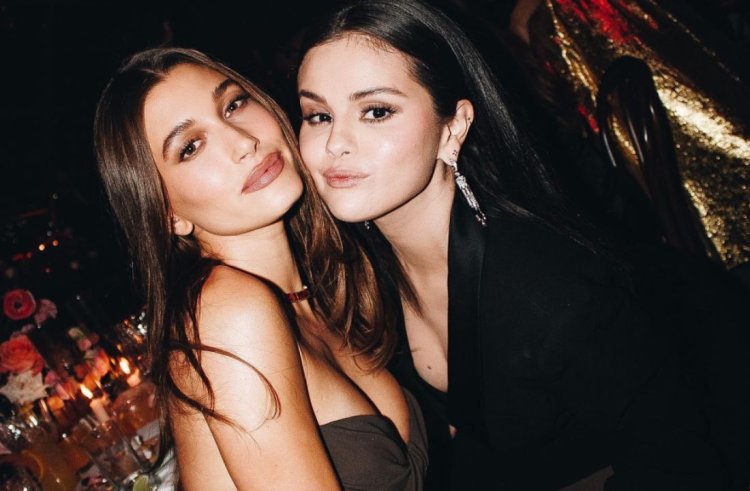 (Image Credits: Entertainment Tonight)
As she waved at a stan holding up a cell phone outside of the Big Apple production, Selena looked gorgeous. As she posed with her fans, she wore chunky black boots and white socks for the friendly meet & greet. With her trademark chestnut locks lose, the star looked beautiful and ready for the close-up.
Likely, fans were chomping to hear how she is doing after announcing a break from social media following an alleged dust-up with Justin Bieber's wife, Hailey. The fact that Selena only said she was "too old for this" and never explained exactly what she meant suggested either she was tired of Haley's online antics or tired of the rumours circulating.
Announcing her departure, Selena
Just a few days before Selena announced her departure from social media, she poked fun at her eyebrows and allegedly began a drag fest on her Instagram. Kylie and Hailey were rumoured to have made fun of Selena's eyebrows. However, Kylie denied the allegations.
A resurfaced video revealed Selena's defence of Taylor Swift against Hailey's years-old alleged slight on her, writing, "My best friend continues to be one of the best in the business." A third problem with their romance with Justin Bieber is that it may still be messy.
Also Read: Selena Gomez Teases 'Empowering' New Music, Plus More Hitmakers Ceremony Takeaways