Kylie Jenner's Net Worth
Kylie Jenner's Net Worth
Published on November 21, 2022 19:00 PM by Laura Mendes
Name: Kylie Jenner
Date of Birth: August 10, 1997
Age: 25
Height: 5 ft 8 in
Weight: 65 Kg
Profession: Model, TV Personality, Writer
Nationality: American
Net Worth: $750 million
About
American model, reality television star and cosmetics business woman Kylie Jenner, the third-most-followed person on Instagram, has a net worth of $750 million. This might surprise many readers, but believe it or not, she was even mentioned in Forbes Magazine for her richness and later found some missing data; read further to know what happened.
Early life
Kylie was born on August 10, 1997, in Los Angeles, California as the youngest daughter of Kris Jenner and Bruce Jenner. Model Kendall Jenner is Kylie's elder sister, while Kim Kardashian, Kourtney, Khloe, and Brody Jenner are her half-siblings.
When Keeping Up with the Kardashians began on E! on October 14, 2007, Kylie was just ten years old. Currently, the US's longest-running reality series is KUWTK.
For a few of the first seasons of the programme, Kylie was a typical pre-teen who went to school and participated in the cheerleading squad. She stopped attending formal school in 2012 and started a home-schooling programme. In July 2015, she received her high school graduation.
Cosmetics brand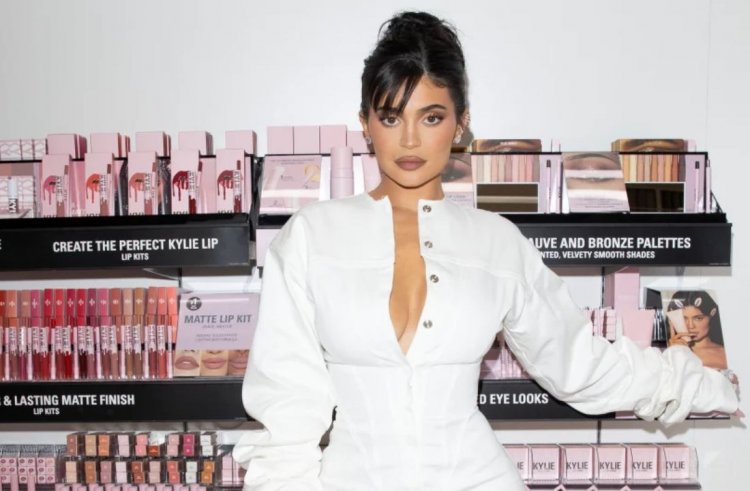 (Image Credits: Life&Style)
Kylie's massive personal wealth is a result of her successful cosmetics business. In August 2015, she launched her first range of lipsticks. The "Kylie Lip Kit" became popular right away. In September 2015, she unveiled a customized website and app.
Kris Jenner and her cosmetics company
On November 18, 2019, Forbes named Kylie Jenner a billionaire. After selling Coty Inc. 51% of her cosmetics business for $600 million, she attained this millionaire status, valuing the business as a whole at $1.2 billion.
The formerly faltering cosmetics company Coty Inc. is the owner of names including CoverGirl and MaxFactor. The brand's public face will continue to be Kylie. According to Forbes, on paper, the sale valued her remaining 49% ownership at $588 million.
Forbes came up with false data
According to a 2016 report by Forbes, Kylie's business brought in $307 million, while in 2017, it brought in $330 million with a profit of $100 million.
Additionally, the magazine noted that Kylie Cosmetics' sales had remained the same. In actuality, total revenue increased by just 7% in 2017 and was $70 million less than expected at the year's halfway point. Additionally, her lip-kit sales were down 35% from the previous year.
Is Kylie Jenner a Millionaire, as per Forbes?
Forbes was compelled to publish a retraction article which mentioned that
There was a 62% fall in Kylie's online sales between 2016 and 2018, according to data from the e-commerce company Rakuten, which records a small number of receipts.
Then what made Kylie Jenner believe as a millionaire?
It was all a lie, and Kylie Jenner has been lying about her company and her business ever since 2016; even her accountant was drafted with exaggerated figures to make an entry into Forbes.
It was all the mistake of Forbes.
What about her company sales?
At the transaction time, Kylie needed to possess a complete 100%. It indicates that Kris Jenner had at least 10% of the business. Kylie sold a portion of her 90% interest for $1.2 billion.
Kylie would have gotten around $340 million in post-tax cash from the acquisition if it had been an all-cash transaction, and she would still have held a 45% paper share in the company.
Sadly for Kylie and Coty, the transaction hasn't helped the parent firm's stock price. Coty's shares dropped 60% six months after the acquisition, partially due to the revelation that it spent too much for Kylie Cosmetics and would probably have to write down the brand's Worth. That will undoubtedly lower Kylie's remaining 45% paper worth.
Personal Life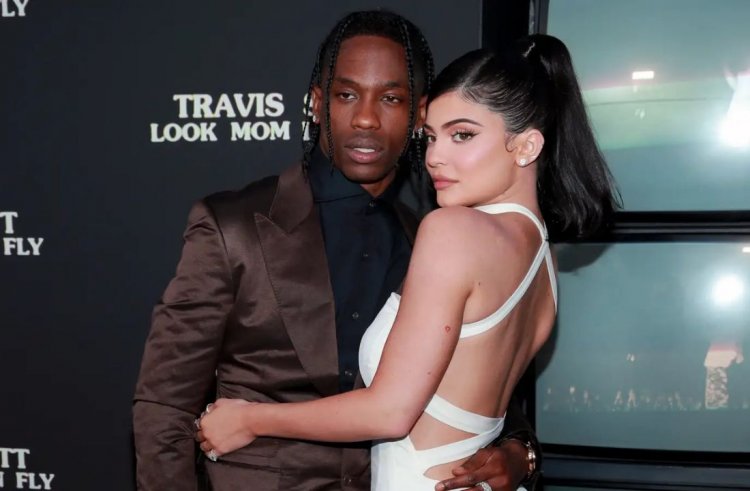 (Image Credits: Pinkvilla)
Rapper Travis Scott and Kylie initially began dating in 2017. In February 2018, a daughter was born to them. Midway through 2019, they began living separately. Between 2014 and 2017, she had a relationship with the rapper Tyga.
Net Worth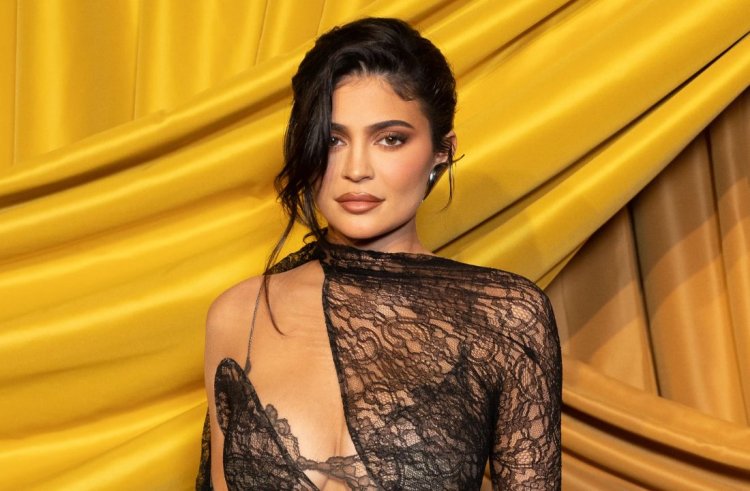 (Image Credits: Teen Vogue)
She earned $40 – $100 million from her various endeavours accounts for $750 million of net Worth, which comes from Kylie Cosmetics. Her company now values at $1.2 billion. Later the value decreased, and she sold it for $340 million after taxes from the sale.
Real Estates
She also spent $130 million buying mansions and a private jet for 12 months. She owns at least five mansions in Southern California.
Kylie currently resides in Hidden Hills, California, in an eight-bedroom, eleven-bathroom Cape Code house. She paid $12 million for her current house in 2016. There are eight bedrooms and eleven bathrooms in the 13,000-square-foot house. Kylie spent $15 million in May 2020 for an empty site and then commissioned Richard Landry, a renowned architect, to design an 18,000-square-foot home.
Social Media Handlers
Instagram - <>Kylie (@kyliejenner)<>
Twitter - <>Kylie Jenner (@KylieJenner)<>
Facebook - <>Kylie Jenner<>
Wikipedia - <>Kylie Jenner<>
IMDb - <>Kylie Jenner<>
<>
FAQ's
Q: How did Kylie Jenner become famous on Instagram?
A: By posing for Kylie Cosmetics advertisements and enticing her audience with interesting Instagram Lives, she used her image to market her goods.
Q: What degree does Kylie Jenner have?
A: She graduated from Laurel Springs School in Ojai, California, with a high school diploma. Kylie Jenner never went to college.
Q: Are Kylie and Travis still together?
A: Since the beauty entrepreneur broke up with her ex-boyfriend Tyga in 2017, Travis Scott and Kylie Jenner have been together. Since then, the on-again, off-again couple has had two kids: Stormi and a son whose name hasn't been made public. They continue to co-parent.
Q: When did Jenner and Jordyn Woods friendship end?
A: In 2019, their friendship ended as a consequence of Woods cheating on Jenner with Khloé Kardashian's half-sister Tristan Thompson.
Q: How did Kylie Jenner become so rich?
A: Most of Jenner's wealth comes from her cosmetics business, Kylie Cosmetics. In 2015, shortly after Jenner acknowledged using "temporary lip fillers," the business began as Kylie Lip Kits.