Rules Of Vanderpump: After A Teary Dinner Date With Katie, Tom Schwartz kisses Raquel
Rules Of Vanderpump: After A Teary Dinner Date With Katie, Tom Schwartz kisses Raquel
Updated on April 06, 2023 16:24 PM by Andrew Koschiev
Katie Maloney's attempt to celebrate a big milestone in their breakup reminded her why she divorced Tom Schwartz. As the episode opened, they recalled her reasons for divorcing Tom Schwartz. Since they had just sold their house, they thought spending time together at an elegant restaurant would be nice. Still, things quickly deteriorated when they began discussing their friends and Tom's inability to defend her. He told Katie that she is often the cause of her issues with other people, although she did not like Scheana Shay and Raquel Leviss and did not want Tom to be friends with them. When she heard him say such a thing, she stormed off from the table, unable to believe him.
Discussion about the event between Katie and Kelly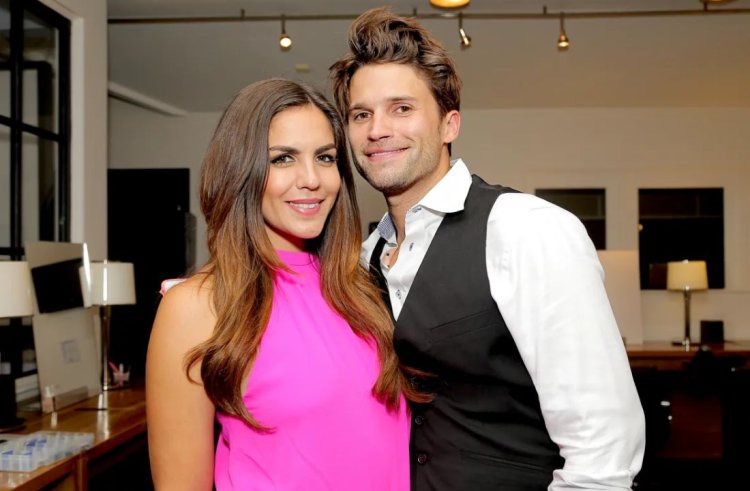 (Image Credits: All About The Real Housewives)
When Katie returned to her hotel room, she started to discuss the events with Kristina Kelly, but Raquel knocked on the door to tell them she had a message from Scheana before she could get too far into details. The girls could not help but laugh as Raquel said Scheana would not want Katie or Kristine at the wedding festivities, so she left and reported back to her.
As part of their bachelor and bachelorette parties, Brock Davies and Scheana hosted separate parties the following day. The ladies enjoyed the boat ride while the boys wore speedos, grabbed each other's junk, and hit on women.
The specific problem Tom Schwartz encountered while trying to hit on random women with the assistance of Tom Sandoval was that he could not even maintain a normal conversation with one of the women he attempted to chat with. However, he admitted that Raquel was beautiful and agreed with Tom Sandoval.
The couple wished to kiss each other
Schwartz made an unexpected romantic choice during Scheana and Brock's evening party to welcome all their guests to Cancun. Raquel pulled him aside for a one-on-one conversation after he told Sandoval, Scheana, Brock, and Ariana Madix that he wanted to make out with someone.
Their attraction was due to everyone else putting the idea in their heads, they said, but both admitted that they wanted to kiss each other. It almost felt as though Tom Schwartz was hoping Katie would see them kissing. Katie and Kristina were having dinner a few feet away, but Tom Schwartz did not seem worried she would notice.
Also Read:
What Went Wrong With Vanderpump Rules Reunion Episode??
Raquel Leviss And Tom Sandoval: Ariana Madix's Thoughs
Watch Tom And Ariana Sandoval's Post-Affair Fight From Vanderpump Rules
Breaking The Silence On Her Split From Tom Sandoval, Ariana Madix